Oldest Volcano Painting Linked to Ancient Eruption
By By Becky Oskin, Staff Writer 21 hours ago
View gallery
DENVER — A 9,000-year-old painting of an exploding volcano, the oldest ever found, can now be linked to a real-life eruption in Turkey.The towering Hasan Da? volcano erupted 8,970 years ago, plus or minus 640 years, according to a new dating technique that analyzes zircon crystals in volcanic rock, geochemist Axel Schmitt of the University of California, Los Angeles, reported here today (Oct. 30) at the Geological Society of America's annual meeting.Turkish scientists long suspected Hasan Da? was the source of the painting's dramatic scene, but never had a precise date for its volcanic rocks, Schmitt told LiveScience. The volcano is about 80 miles (130 kilometers) from the ancient village of Çatalhöyük, where the painting was discovered in 1964 during an archaeological dig. [
The 7 Most Mysterious Archaeological Discoveries on Earth
]"The volcanological evidence also supports what previous interpreters have said about the volcanic style of the eruption here,"Schmitt and his colleagues dated volcanic pumice (lava that cooled so quickly it's glass) from the sides and top of Hasan Da?. Only pumice from the volcano's peak was 9,000 years old, they discovered. Rocks lower down were about 29,000 years old. This means the eruption wasn't big enough to spew lava and ash across the lower slopes.View gallery."
A 9,000-year-old painting of an exploding volcano was discovered during an excavation at the Neolith …"If anything, it was a relatively small event, like a
Strombolian-type eruption
," Schmitt said, referring to the small but spectacular lava fountains that frequently burst from Mount Etna and Mount Stromboli in Italy.Çatalhöyük was a proto-urban village settled during the
Neolithic, or Stone Age
. It is the largest and best-preserved Neolithic city ever found. The mural was painted in red-colored ochre on the wall of a shrine, showing what appears to be a map of the settlement and the double peaks of Hasan Da?.Since its discovery, the painting has been preserved in a museum and Çatalhöyük has become a popular tourist site. The evidence for a volcanic eruption has also been offered as proof that Hasan Da? is an active volcano.Schmitt and his colleagues are conducting further studies to date the past eruption histories of Turkey's many volcanoes, and help better understand the risk of future eruptions."Some of these stratovolcanoes have probably had fairly large eruptions," Schmitt said. "They clearly need better constraints about their recurrence."View gallery."
An outline of the Çatalhöyük shrine painting overlain on Hasan Da? volcano's twin peaks.
Email
Becky Oskin
or follow her
@beckyoskin
. Follow us @livescience, Facebook & Google+. Original article on LiveScience.
Venezuela seeks to tame 'Wild West' motorcycle chaos
By Daniel Wallis 2 hours ago
View gallery In this photo taken Nov. 21, 2012, commuters wait in heavy traffic on a main highway in Caracas, Venezuela. On the chaotic streets of Venezuela's capital of 6 million people, car stereos thump loudly with salsa and reggaeton tunes, while motorcycle taxi drivers honk in high-pitched shrieks as they zip through bumper to bumper traffic at rush hour. Growing numbers of Venezuelans are saying they're fed up with the noise that they say is getting worse, and the numbers of complaints to the authorities have risen in recent years. (AP Photo/Ariana Cubillos)By Daniel Wallis CARACAS (Reuters) – Choking traffic, causing pileups and even ambushing drivers, Venezuela's hordes of motorcyclists are an increasingly high-profile problem for the new government of President Nicolas Maduro.Denounced in the media as a "plague," they provide essential, cheap transport but are often held responsible for anarchy on the roads and the terrifying number of homicides, kidnappings and armed robberies that beset the South American country.Some also see them as shock troops of the late Hugo Chavez, who pushed through radical socialist policies during his 14 years in power before dying from cancer in March.For many opposition-leaning voters, especially in wealthier areas, the bikers are the public face of the underworld.Most of these "motorizados" – a term that can be applied to almost anyone who works on a bike – in Caracas say they are just trying to scrape a living as taxis and couriers in a congested city that desperately needs them, and are being blamed unfairly for the crimes of a few rogues.Maduro was handpicked by Chavez, but he only narrowly won the election to succeed him. He faces a huge test to crack down on the lawlessness often associated with the motorizados while still retaining their many working-class votes."They're a problem," Interior Minister Miguel Torres said, launching a strategy last month to control Venezuela's hundreds of thousands of bikers. "Not all of them, but there are lots who think they're in the old Wild West."Many behave atrociously, he said, riding on sidewalks, knocking off mirrors as they weave in and out of traffic, and hurling abuse whenever challenged. Some are involved in much more serious offenses, including abductions and drive-by shootings.In recent months, funeral corteges of dozens of motorcycles have become regular flashpoints, with bikers creating gridlock in order to smash windows and rob drivers at gunpoint.Venezuela suffers one of the world's highest murder rates, and violent crime is the No. 1 issue ahead of December 8 municipal elections that are the first major ballot test for Maduro.The government's new plan includes high-level meetings with motorizado groups to improve relations with the security forces and get them to agree to some basic rules of the road.Officials are also trying to win over the bikers by building shelters so they don't need to huddle under overpasses when it rains – often strangling traffic to a single lane by doing so."Amigo motorizado…" begins a list of rules at one of the shelters, beneath an overpass near downtown Caracas called La Arana, or The Spider. Using drugs or alcohol there is prohibited, the sign reads, as is the "continuation of strife or disputes."Most motorizados belong to motorcycle taxi cooperatives, which carry their fares as passengers, or to the army of messengers who work for businesses, government departments and individuals. The name is also used for the bikers in socialist red T-shirts who whipped up support at Chavez rallies.Despite the motorizados' bad public image, the opposition knows it can't ignore them either – especially since they're often the only option to beat the traffic gridlock.Politicians on both sides say the street-level intelligence provided by biker groups could help tackle insecurity."We don't want the neighbors to see them as a threat, more as people who help them solve problems," says one opposition leader, Ramon Muchacho.His well-off, opposition-run district in the east of the capital, Chacao, has registered about 50 bike cooperatives, he says, and is adding more at a rate of around 10 every six months.LEGACY OF CHAVEZ-A stuttering government effort to register motorcycles has recorded about 300,000 so far. Local business groups estimate there are about a million.The explosion in the number over the last decade is due to Chavez-era deals with China that flooded the country with bikes going for a few hundred dollars, and social programs that meant more poor people could contemplate buying their own transport.For many of the motorizados, Chavez himself took on an almost God-like status. One embodiment of the motorizado culture during Chavez's rule was Franco Arquimedes, a popular Caracas motorizado leader whose followers helped ferry survivors to safety after devastating mudslides in 1999.In 2002, they rushed to Chavez's defense when he was briefly toppled in a coup: their role in his homecoming went on to assume near-mythical proportions for many loyal "Chavistas."But in the years that followed, motorizado gangs also became notorious for attacks on an opposition TV station, and on opposition activists protesting at a square in Chacao.In 2007, Arquimedes was killed by gunmen as he shopped at a butcher's in the capital's Cementerio district."They assassinated a true revolutionary," Chavez said.Arquimedes lies in a modest grave known as the Tomb of the Motorizado at the El Junquito cemetery, where terraced plots cling to a steep hillside with grand views down the valley toward the gray-white towers of Caracas.At a graveside nearby, a young motorizado and his girlfriend drink beer from a can in a brown paper bag, both wearing the ubiquitous cheap black plastic helmets that in many countries would barely pass as cycling gear. They've come to pay their respects to a friend killed in a crash.Motorcycle accidents are so common they're often referred to in the press as a public health problem, and it is estimated that each hospital in Caracas admits at least 100 injured motorcyclists every week.A large trauma ward at one is nicknamed by motorizados the "Bera Room," after a Chinese bike manufacturer.At the weekends, the number of admissions routinely doubles.PREY FOR GANGSTERS—Gas prices may be the lowest in the world, but Venezuela's annual inflation rate hit almost 50 percent in September, piling the pressure on Maduro to show economic improvements.There's a wait-list of about a month for the small-engined, most popular bikes, which have almost doubled in price in about two years. Prices for parts have shot up too."Tires that were 500 bolivars a year ago cost 1,500 bolivars now," says Luis Amundaray, a 22-year-old motorizado at his home high on a hill in the capital's giant Petare slum. "It's difficult."Luis' father, Jose, 52, says the young mototaxi drivers are easy targets for gangsters."They kill them all the time to steal their bikes," he says, taking a seat in the living room beneath an iconic news photo of Chavez, drenched by the rain at his last election campaign rally.According to Venezuela's national investigative police, the CICPC, about twice as many motorcycles as cars are reported stolen in Caracas. Many are taken violently.Amundaray had his bike stolen one morning about six months ago, while he was in a Caracas office delivering a letter."I came out and it was gone … I was lucky, I guess," he says with a shrug.RALLIES AND RESOURCES—As the government seeks to engage the bikers, some of the more organized mototaxi groups are among those calling the loudest for clear laws. They argue that lives – and livelihoods – are at risk if an agreement can't be reached.Big differences on key proposals remain. They include banning motorcyclists from freeways, a prohibition against late-night riding, and parking restrictions to stop bikers blocking the entrances to subway stations, hospitals and other buildings.Officials also want to stop the common practice of motorizados' speaking on cellphones stuck into the side of their helmets while threading through traffic jams.Moves to bar giving rides to children are particularly fraught: for every horrific tale of a crash, another barrio resident says there's no other option if they are going to beat the city's gridlock and get kids to school or daycare on time.One proposal to stop drive-by shootings would ban passengers riding with motorizados, which would destroy the mototaxi business.According to one study, as many as nine out of ten violent crimes in Caracas involve motorcycles. Last week saw just the latest ugly incident involving a funeral procession: a collision near the La Arana overpass led to a fight between a biker and a car driver, onlookers said. Both men had guns, and both died in the shootout.In September, the headquarters of the national intelligence agency, Sebin, hosted the first of a series of meetings and workshops to discuss the way forward with motorizados. It also supports rallies like the one held this month in the plaza named after Franco Arquimedes in the tough San Agustin barrio.Officials provided legal advice and bike registration services out of trailers set up near a graffitied basketball court, as a band played salsa and an MC threw high-visibility safety vests from the stage. The barrio's cable car, which Chavez opened in 2010, whirred quietly overhead."We'll approve whatever resources are needed, but you've got to help us by sticking to the rules," Torres, the interior minister, told motorizados last month. "Chavez taught us that the law is the same for everyone."(Reporting by Daniel Wallis; Editing by Andrew Cawthorne, Kieran Murray and Prudence Crowther)
Air traffic control modernization hits turbulence
By JOAN LOWY 1 hour ago
View gallery
WASHINGTON (AP) — Ten years after Congress gave the go-ahead to modernize the nation's air traffic control system, one of the government's most ambitious and complex technology programs is in trouble.The Next Generation Air Transportation System, or NextGen, was promoted as a way to accommodate an anticipated surge in air travel, reduce fuel consumption and improve safety and efficiency. By shifting from radar-based navigation and radio communications — technologies rooted in the first half of the 20th century — to satellite-based navigation and digital communications, it would handle three times as many planes with half as many air traffic controllers by 2025, the Federal Aviation Administration promised.Planes would fly directly to their destinations using GPS technology instead of following indirect routes to stay within the range of ground stations. They would continually broadcast their exact positions, not only to air traffic controllers, but to other similarly equipped aircraft. For the first time, pilots would be able to see on cockpit displays where they were in relation to other planes. That would enable planes to safely fly closer together, and even shift some of the responsibility for maintaining a safe separation of planes from controllers to pilots.But almost nothing has happened as FAA officials anticipated.Increasing capacity is no longer as urgent as it once seemed. The 1 billion passengers a year the FAA predicted by 2014 has now been shoved back to 2027. Air traffic operations — takeoffs, landings and other procedures — are down 26 percent from their peak in 2000, although chronic congestion at some large airports can slow flights across the country.View gallery."
Illustrations show improved air traffic management; 4c x 6 inches; 195.7 mm x 152 mm;Difficulties have cropped up at almost every turn, from new landing procedures that were impossible for some planes to fly to aircraft-tracking software that misidentified planes. Key initiatives are experiencing delays and are at risk of cost overruns. And the agency still lacks "an executable plan" for bringing NextGen fully online, according to a government watchdog."In the early stages, the message seemed to be that NextGen implementation was going to be pretty easy: You're going to flip a switch, you're going to get NextGen, we're going to get capacity gains," said Christopher Oswald, vice president for safety and regulatory affairs at Airports Council International-North America. "It wasn't realistically presented."Some airline officials, frustrated that they haven't seen promised money-saving benefits, say they want better results before they spend more to equip planes to use NextGen, a step vital to its success.Lawmakers, too, are frustrated. NextGen has enjoyed broad bipartisan support in Congress, but with the government facing another round of automatic spending cuts, supporters fear the program will be increasingly starved for money."It's hard not to be worried about NextGen funding … because it's a future system," said Marion Blakey, who was the head of the FAA when the program was authorized by Congress in 2003 and now leads a trade association that includes NextGen contractors. "There is a temptation to say the priority is keeping the existing systems humming and we'll just postpone NextGen."View gallery."
Capt. Oscar Vela stands on a rooftop at Seattle-Tacoma International Airport, Monday, Oct. 28, 2013, …In September, a government-industry advisory committee recommended that, given the likelihood of budget cuts, the FAA should concentrate on just 11 NextGen initiatives that are ready or nearly ready to come online. It said the rest of the 150 initiatives that fall under NextGen can wait."You can't have an infrastructure project that is the equivalent of what the (interstate) highway program was back in the '50s and the '60s and take this ad hoc, hodgepodge approach to moving this thing forward," said Air Line Pilots Association First Vice President Sean Cassidy, who helped draft the recommendations.The threat of funding cuts comes just as NextGen is nearing a tipping point where economic and other benefits should start to multiply if only the FAA and industry would persevere, said Alaska Airlines Chairman Bill Ayers, a supporter.Responding to industry complaints, the FAA has zeroed in on an element of NextGen that promises near-term benefits: new procedures that save time and fuel in landings while decreasing greenhouse gas emissions. Planes equipped with highly calibrated GPS navigation are able fly precise, continuous descents on low power all the way to the runway rather than the customary and time-consuming stair-step approaches in which pilots repeatedly decrease power to descend and then increase power to level off.Last spring, Seattle-Tacoma International Airport became the first large airport where airlines can consistently use one of the new procedures. Known as HAWKS, the procedure shortens the approach from the southwest by about 42 miles. Multiplied over many planes every day it adds to up to significant savings, an enticing prospect for airlines, which typically operate on razor-thin profit margins.View gallery."
A Southwest Airlines plane takes off Monday, Oct. 28, 2013, from Seattle-Tacoma International Airpor …Alaska, with a major hub in Seattle, estimates new procedures there will eventually cut the airline's fuel consumption by 2.1 million gallons annually and reduce carbon emissions by 24,250 tons, the equivalent of taking 4,100 cars off the road every year. Fuel is the biggest expense for most airlines.In Atlanta, more precise navigation procedures have increased the number of departure paths that planes can fly at the same time, enabling takeoffs to double from one every two minutes to one every minute. That has freed up an additional runway for arrivals, said Dale Wright, the National Air Traffic Controllers Association's safety and technology director.FAA Administrator Michael Huerta says NextGen is on track despite the troubles."It's a significant transformation that we're making," he told The Associated Press. "I would hope it would be moving faster as well, but we have a very large, a very complex system, and we're making great progress."But even use of the GPS-based procedures has been slowed by unforeseen problems. It takes several years to develop each procedure airport by airport. At large airports, new procedures are used only sporadically. During busy periods, controllers don't have time to switch back and forth between the new procedures, which most airliners can use, and older procedures that regional airliners and smaller planes often must still use. Consequently, older procedures are used because all planes can fly them.View gallery."
A United Airlines plane makes a landing Monday, Oct. 28, 2013, at Seattle-Tacoma International Airpo …At six large airports in Chicago, New York and Washington, only 3 percent of eligible flights have used the new procedures, Calvin Scovel, the Transportation Department's inspector general, told a congressional hearing in July. Many other NextGen initiatives "are still in the early stages of development," he said.Another important NextGen initiative would replace radio communications between controllers and pilots with text messaging and digital downloads. Radio frequencies are often crowded, and information sometimes must be repeated because of mistakes or words not heard. Digital communications are expected to be safer and more efficient.But airlines are reluctant to make additional investments in new communications equipment for planes until the FAA shows NextGen can deliver greater benefits like fuel savings from more precise procedures, said Dan Elwell, a senior vice president at Airlines for America, a trade association for major carriers.Southwest Airlines spent more than $100 million in 2007 to equip its planes to use the new procedures. The airline expected to recoup its investment by 2011, but is still not there, primarily because of the FAA's slow pace, said Rick Dalton, Southwest's director of air space and flow management.NextGen was originally forecast to cost $40 billion, split between government and industry, and to be completed by 2025. But an internal FAA report estimates it will cost three times that much and take 10 years longer to complete, Scovel said. FAA officials have largely stopped talking about end dates and completion costs as the technologies that make up NextGen continue to evolve. The agency currently spends about $800 million a year on the program.View gallery."
An American Airlines plane taxis near a group of planes from Alaska Airlines, Monday, Oct. 28, 2013, …"When we're talking about NextGen, it's like we're talking about the atmosphere," Cassidy said. "It's tough to pin down exactly what NextGen is in terms of the technologies and the cost of the technologies because, frankly, they're changing all the time."Hopefully the FAA can make a "mid-course correction" to get NextGen on track, said Rep. Rick Larsen, D-Wash., a supporter. "We shouldn't give up on the effort because I think everybody understands there is a lot of benefit to it."But he's concerned that more delays in the program "could force us to rename it LastGen."___Follow Joan Lowy on Twitter at http://www.twitter.com/AP_Joan_Lowy
Light Up New Jersey ceremony LUCAS JACKSON October 29, 2013 7:23 PM
View gallery10 photos
Victims of Superstorm Sandy returned the waterfront where their neighbors and loved ones were killed a year ago Tuesday, honoring the dead while many are still struggling to rebuild their damaged homes. The former Hurricane Sandy made landfall on the U.S. East Coast on the night of October 29, 2012, killing 158 people in the United States as surging seawater inundated low-lying areas, mostly in New York, New Jersey and Connecticut. As the sun set on Tuesday, people in New Jersey shore cities from Ocean City to Jersey City gathered along the coast with flashlights in an event, called "Light Up New Jersey." (Reuters)
Veil of darkness lifts for Myanmar's blind
By ROBIN McDOWELL 5 hours ago
View gallery
 BAGON, Myanmar (AP) — Five decades of isolation, military rule and woeful health care have left Myanmar with a particularly high rate of blindness. Now the veil of darkness is starting to lift, thanks in part to an "assembly line" surgical procedure that allows cataracts to be removed safely, without stitches, through two small incisions.Nepalese surgeon Sandut Ruit, who helped pioneer the technique, oversaw nearly 1,300 operations at two massive eye camps in 10 days in October, with dozens of local ophthalmologists looking on and helping.Despite improvements over the last two decades, the vast majority still use a microincision surgical technique that requires two sutures. Doctors were confident the no-stitch procedure — cheap, easy to learn and taking as little as five minutes — would catch on quickly."This is a turning point in our cataract history," said Dr. Tin Win, the chief of Yangon Eye Hospital. He said his goal is to have all 60 eye centers in the nation of 60 million using the procedure by the end of next year. He says he will pass on the information to all doctors, together with training manuals and videos, at a nationwide eye conference in early November."If we succeed, we can double our cataract surgical rate," he said. "We can start getting rid of our cataract backlog."Several organizations focused on preventing blindness have focused on Myanmar as a country in particular need of help. A 2005 survey conducted by the South Australian Institute of Ophthalmology in the rural Meiktila district of central Myanmar found that 8.1 percent of the population there was blind.Ruit, who travels throughout the developing world holding free mass eye camps, was working in Myanmar for the first time.He and his team were initially scheduled to perform 1,000 surgeries, but added nearly 300 patients due to the overwhelming response by potential candidates.After the operation, some patients expressed hope they would be able to work again. Others were eager to see the faces of their children and grandchildren.
Nazi Gestapo chief 'buried in Jewish cemetery' 
2 hours ago
View galleryTombstones at Berlin's Jewish cemetery in Weissensee, on December 7, 2006 (AFP Photo/John Macdougall)Berlin (AFP) – The head of Hitler's Gestapo secret police and one of the organisers of the Holocaust, Heinrich Mueller, was buried in a Jewish cemetery in Berlin in 1945, a German newspaper reported Thursday.For 68 years, the fate of "Gestapo-Mueller" has been unclear but Bild, based on documents found by a historian, said he died at the end of the war and was buried in a common grave in a Jewish cemetery in central Berlin."Mueller didn't survive the end of the war," the mass circulation newspaper quoted Johannes Tuchel, head of the Memorial to the German Resistance, as saying."His body was interred in 1945 in the Jewish cemetery in Berlin-Mitte in a mass grave," he said.Mueller was long rumoured to have survived World War II. Bild quoted a German BND foreign intelligence file stating that Mueller was in Carlsbad in the former Czechoslovakia in summer 1949.But Tuchel told Bild that the secret services were wrong."Mueller's body was already found in August 1945 in a provisional grave near the former Reich's aviation ministry by a burial commando," he told Bild.His body was dressed in a general's uniform, Tuchel said. "In the inner left breast pocket was, among other things, his service certificate with a photo," he went on.Bild also printed a document it said was from the registrar's office in Berlin-Mitte showing Mueller was buried in the district's Jewish cemetery.The leader of Germany's Jewish community, Dieter Graumann, reacted angrily."That one of the most brutal Nazi sadists is buried in a Jewish cemetery is a distasteful monstrosity. The memory of the victims is being treated here with contempt," he told Bild.Mueller attended the Wannsee Conference at a villa on the outskirts of Berlin in January 1942 at which senior Nazis plotted the "Final Solution", a plan to exterminate all Jews in Nazi-occupied Europe.
Bodies of 87 migrants found in Niger desert
1 hour ago
View gallery
Niamey (AFP) – Rescuers have found the decomposed bodies of 87 people stranded in the harsh Niger desert, most of them children and some eaten by jackals, in the world's latest African migrant tragedy.The victims, nearly all of them women and children, had been trying to reach neighbouring Algeria but are believed to have died of thirst when their trucks broke down, according to a senior security source in Niger.Almoustapha Alhacen, from local aid organisation Aghir In'man, gave a graphic account of the grim discovery on Wednesday about a dozen kilometres (miles) from the Algerian border."The corpses were decomposed; it was horrible," he said."We found them in different locations in a 20-kilometre (12-mile) radius and in small groups, often under trees, or under the sun. Sometimes a mother and children, but some lone children too."View gallery."
Map of Niger and Algeria locating the border area where the corpses of at least 92 would-be migrants …Among the 87 bodies were 48 children, 32 women and seven men, the security official said, adding to the bodies of five women and young children found earlier.Some of the bodies were "devoured by jackals or other wild beasts," said Alhacen.The discovery comes just weeks after a shipwreck disaster off the Italian island of Lampedusa on October 3, which saw 366 Africans perish when their boat caught fire and capsized.All the Niger victims died in early October after a failed attempt to reach Algeria across the inhospitable Sahara desert that covers about 80 percent of the country, one of the world's poorest.The bodies were buried according to Muslim rites as and when they were found, added Alhacen.View gallery."
Algerian security forces patrol an area deep in the Sahara near the Libyan border on January 19, 201 …Nigerien officials had said on Monday that dozens of migrants, most of them women and children, had died of thirst in the desert.Migrants stranded after vehicles broke down-Two vehicles were carrying the Africans when they broke down, one about 80 kilometres from the northern city of Arlit where they had set off from and another about 160 kilometres away, the security source said."The first vehicle broke down. The second returned to Arlit to get a spare part after getting all the migrants it was carrying to get off, but it too broke down," said the source."We think that the migrants were in the desert for seven days and on the fifth day, they began to leave the broken down vehicle in search of a well," said the source.View gallery."
A migrant rests in the middle of the Sahara Desert, near the border with Algeria, on October 8, 2005 …However, 21 people survived, the source said, including a man who walked to Arlit and a woman who was saved by a driver who came across her in the desert and took her to the same city.Nineteen others reached the Algerian city of Tamanrasset but were sent back to Niger, the source added.Landlocked Niger is one of the world's poorest countries and has been hit by successive food crises.Libya, rather than Algeria, is more frequently the favoured country of transit for west Africans making the journey across the continent, many of whom aim to travel on to Europe.Migrants are often found dead in the north African desert, frequently abandoned by people smugglers to their fate, but not usually on the scale of the latest tragedy.In May 2001, about 140 people died of thirst as they were travelling through the Libyan desert.The UN's Office for the Coordination of Humanitarian Affairs estimates that at least 30,000 economic migrants passed through Agadez, northern Niger's largest city, between March and August of this year.
Captain Kirk to command new Navy destroyer 
By Dylan Stableford, Yahoo News October 30, 2013 11:38 AM
View gallery."
Captain James Kirk (U.S. Navy)
View gallery."
The Zumwalt-class guided-missile destroyer DDG 1000 is floated out of dry dock at the General Dynami …The commander of the U.S. Navy's sleek new guided-missile destroyer, which launched late last week in Maine, has a name to match its space-age look: Captain Kirk.Captain James Kirk, the prospective commanding officer of USS Zumwalt, will lead the 610-foot vessel, the Navy's largest destroyer and first of three new Zumwalt-class ships "designed for littoral operations and land attack,"
the Navy said
.Kirk, a native of Bethesda, Md., was commissioned at the U.S. Naval Academy in 1990 and has served in a variety posts as a "surface warfare officer,"
according to his online bio
. "Ashore, Captain Kirk has served as Executive Assistant to the Navy's Chief of Legislative Affairs and as an Action Officer on the Joint Staff."Kirk obtained a master's degrees in national security studies at the U.S. Naval War College and U.S. Army War College, where he undoubtedly heard
more than his share of "Star Trek" jokes
.The ship, which was moved from dry dock in Bath, Maine, to a pier on the Kennebec River on Friday, is loaded with new technologies, including "
radar reflecting angles, a striking inward-sloping tumblehome hull
" and advanced gun system.The lead ship and class are named in honor of former Chief of Naval Operations Adm. Elmo R. "Bud" Zumwalt Jr., who served as chief of naval operations from 1970 to 1974.According to the Navy, construction on the first Zumwalt is "more than 87 percent complete," with remaining work on the hull scheduled to be completed before delivery in late 2014.So who will serve as Capt. Kirk's "
Spock
" on the Zumwalt? According to the Navy, it's
Cmdr. Jeffrey W. Hickox
, who was named prospective executive officer of the ship.
Passengers in emergency landing leave AK airport
By RACHEL D'ORO 2 hours ago
View gallery
ANCHORAGE, Alaska (AP) — A San Francisco-bound Delta Air Lines plane departed from a remote Alaska community near the Aleutian Islands Wednesday afternoon, 10 hours after its passengers' original jet made an emergency landing there.Delta sent the replacement plane to Cold Bay after a Boeing 767 landed safely at about 6 a.m. Wednesday with 167 passengers and 11 crew members on board.The unscheduled landing came after crew members received an engine warning message in the cockpit, Delta spokesman Michael Thomas said."Because of that warning indication, out of an abundance of caution and safety they elected to divert to Cold Bay," he said. "But at no point was the engine shut down in flight."No injuries were reported aboard the plane that had departed from Tokyo.View gallery."
This Oct. 30, 2013 photo released by the State of Alaska Central Region Department of Transportation …Federal Aviation Administration spokesman Allen Kenitzer said the Delta crew declared an emergency and headed to Cold Bay, a treeless, wind-swept community of about 60 people. Delta then sent maintenance crews and the replacement plane to the town 625 miles southwest of Anchorage.The replacement plane departed from Cold Bay shortly before 4 p.m., according to Jill Reese, a spokeswoman for the Alaska Department of Transportation and Public Facilities.While the passengers waited to depart, they were initially required to stay on the plane other than a few who were allowed to get out and stretch their legs, said Mary Martin, owner of the Cold Bay Lodge, where crew members who might remain overnight could stay. The airport has no customs or Transportation Security Administration presence to handle an international flight, Martin said.TSA and customs representatives flew to Cold Bay to process the passengers, Reese said.Passengers got off the plane early Wednesday afternoon and were taken to a few locations, including the community center, to wait for the arrival of the replacement aircraft, said Dawn Lyons, the city clerk and administrator.View gallery."
This Oct. 30, 2013 photo released by the State of Alaska Central Region Department of Transportation …Cold Bay — on the Alaska Peninsula 40 miles from the start of the Aleutian Islands — was built up as a key World War II staging area and once had a military population of 30,000. The state continues to maintain its 10,000-foot runway, Alaska's third largest.It's not the first time a passenger jet has made an emergency landing at the remote location.A Delta flight from Los Angeles to Tokyo with 220 passengers made an emergency landing at the community in March 2001.Until Wednesday, the 2001 incident was the last time an emergency landing involved passengers, according to Martin. Despite Cold Bay's tiny population, however, the airport is a regularly active place where cargo aircraft occasionally make quick emergency landings, or smaller planes stop to refuel or obtain supplies."They have high, high traffic all the time," Martin said. "Twenty-four hours a day, we have aircraft coming and going to different places of the world."___Follow Rachel D'Oro at https://twitter.com/rdoro .
Flash Flooding Swamps Austin, Other Parts of Texas By Jon Erdman Published: Oct 31, 2013, 11:49 AM EDT weather.com 5
Austin's 60 Second Forecast AutoplayAUSTIN, Texas (AP) — Strong storms dumped more than a foot of rain in Central Texas, prompting officials to rescue people from trees and cancel classes in a few Austin-area school districts.The National Weather Service reported significant flooding in the Austin area – Hays, Travis and Williamson counties. Wimberley, a town in Hays County of about 2,600 residents, had received up to 14 inches of rain since Wednesday, NWS meteorologist Steve Smart said."It looks to be one of the worst areas with the heaviest rainfall totals," Smart said as storms began moving out of the area Thursday.To the southeast, Houston motorists were slowed Thursday morning by heavy rain, which caused flooding in some areas.Emergency rescues were needed in the pre-dawn hours in rural Hays County. A helicopter plucked four people from trees near Buda, said Warren Hassinger, a spokesman for Austin-Travis County Emergency Medical Services."It looks like the mission completed, they apparently were able to get those people hoisted," Hassinger said. He had no further details about the rescue.The Hays County Sheriff's Office had no reports of injuries related to the storms, Deputy Tom Ormsby said.Austin Energy reported nearly more than 12,000 customers without electricity on Thursday.Wimberley Independent School District canceled classes Thursday because of "extreme weather conditions," the district said on its website. Neighboring schools in San Marcos and Lockhart also called off classes amid the bad weather.As many as 3,000 people heeded evacuation requests in San Marcos, 30 miles south of Austin, where emergency personnel went door-to-door Thursday urging residents to leave before floodwaters from the Blanco River reached the San Marcos River, police Chief Howard Williams said."We're anticipating some serious flooding," Williams said. "We've been trying to get ahead of the game, getting as many people out of these low-lying areas as they can."Below you will find photos and more information on the Texas flooding.
Trending Popular on weather.com
Follow us on:
Facebook
Twitter
GPlus
PinInterest
YouTube 
TODAY
Play Video
Video: Storms could dampen Halloween across country
A massive storm system could make for a rainy Halloween for..Flash Flooding Swamps Central TexasTorrential rain swamped parts of central Texas late on Oct. 30 into Oct. 31, 2013, triggering severe flash flooding. We have the photos and weather imagery below.Health and Human Services Secretary Kathleen Sebelius was grilled..

Rob Koch @RobKochWNTV 
RT
@KrisB_KVUE
:
@NWSSanAntonio
YIKES! Check out the bridge shut down on Lakewood Drive in Northwest Austin right now!
Screengrab of radar-estimated rainfall showing the heavy rain swath between San Antonio and Austin, as well as another swath northeast of Temple, Texas.
Screen Shot 2013-10-31 at 5.34.47 AM.png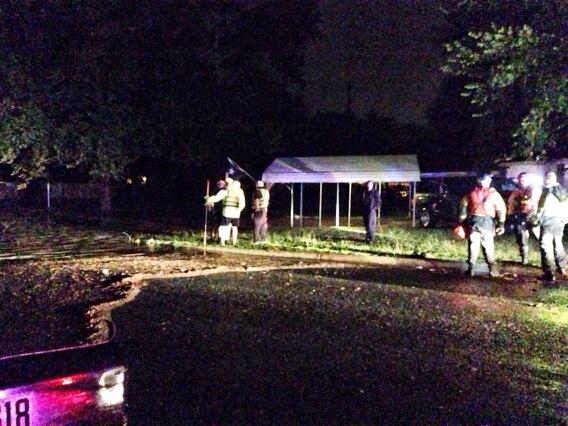 Joey (AP30) @Joey7438 
Water rescue inside people's HOMES in Pflugerville, Crooked Creek Rd.
pic.twitter.com/wKzGG7qqlG
#austin
#flood
#txwx
http://fb.me/2sscgSrz3 
Below is a screengrab of low-water crossings closed due to flooding in Travis County, including the Austin metro early Thursday morning. (Credit:
atxfloods.com
)
Screen Shot 2013-10-31 at 5.41.07 AM.png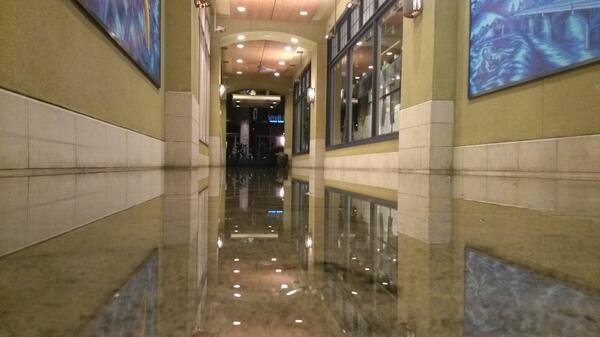 Susan Vessell @wxsusie 
"
@BrianBell512
: Flooding at the domain.
pic.twitter.com/hb5veFJI8P
"
@NWSSanAntonio
Braker & MoPac in N ATX.
Pflugerville park on Rail Road holly crap!
#flooding
#recordhighfloodlevel
t.co/vZxu4eAQqK
Cole Nyland
@colen010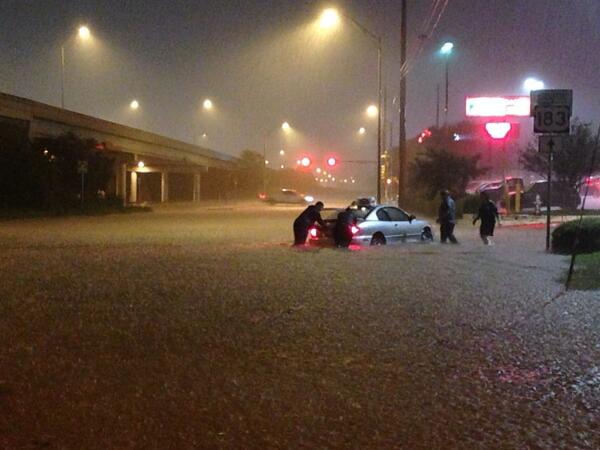 Gabriel Cox @gabecox 
@NWSSanAntonio
RT
@tornadotrackers
: More flooding on 183 in Austin, Tx
#txwx
#atx
As you can see below, the Blanco River at Wimberley, Texas rose over 22 feet in just over five hours due to the torrential rainfall.
Screen Shot 2013-10-31 at 5.30.01 AM.png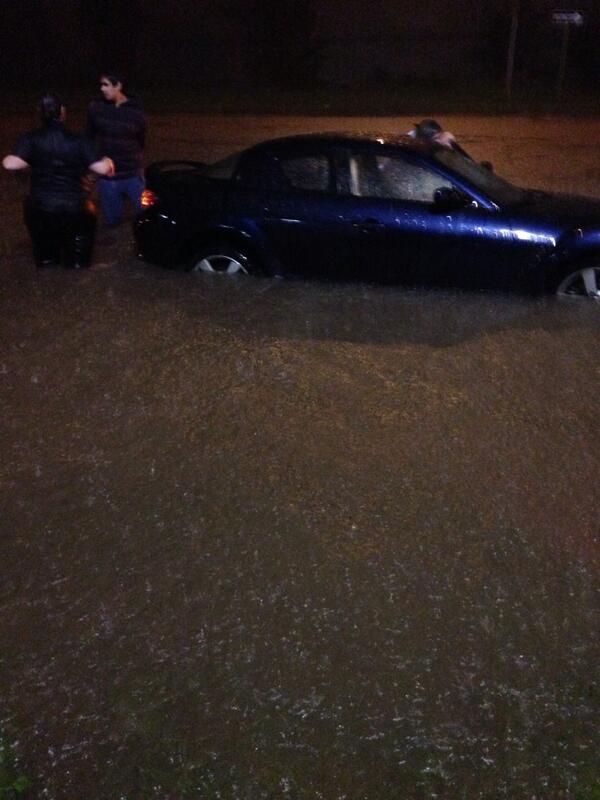 Gabriel Cox @gabecox 
@NWSSanAntonio
RT
@tornadotrackers
: Flooding on 183 in Austin, Tx
#txwx
#atx
Strong Earthquake Hits Eastern Taiwan Published: Oct 31, 2013, 0:15 PM EDT Associated Press
TAIPEI, Taiwan – A strong earthquake hit eastern Taiwan on Thursday, shaking buildings over a wide area including the capital. There were no immediate reports of serious damage or casualtiesThe U.S. Geological Survey said the earthquake struck at 8:02 p.m. and measured magnitude 6.3. It was centered in a remote mountainous area 45 kilometers (28 miles) south-southwest of the coastal city of Hualian at a depth of just 12 kilometers (7.5 miles), it said.In the capital, Taipei, about 150 kilometers (95 miles) from the epicenter, buildings swayed for more than 10 seconds and startled residents ducked for cover.Taiwan's railway administration immediately suspended train service while it checked for any possible damage to tracks.(VIDEO: How Earthquakes Happen)Authorities reported scattered power outages in northern Taiwan. In at least two locations in the Taipei suburbs crews were working to extricate people trapped in stalled elevators.Local TV channels reported that there appeared to be almost no damage in Hualian. However, it could take some time for the full impact of the quake to be evaluated because of the remoteness of the epicenter.Newer buildings in Taiwan are built to withstand strong earthquakes, so damage in major cities tends to be limited. This is not the case for buildings constructed before the 1980s, when construction standards were less rigorous.Earthquakes frequently rattle Taiwan, but most are minor and cause little or no damage.However, a magnitude-7.6 earthquake in central Taiwan in 1999 killed more than 2,300 people.MORE ON WEATHER.COM: Deadliest Earthquakes1 / 10India: Sept. 29, 1993
The first of two of the top-10 deadliest earthquakes of the last 25 years that occurred in India was a 6.2 temblor that killed 9,748, according to the USGS. (DOUGLAS E. CURRAN/AFP/Getty Images) 
Southwest Dust Storms: What You Need to Know Brian Skoloff, Associated Press Published: Oct 31, 2013, 8:34 AM EDT Associated Press
Deadly Dust Storm
Autoplay
PHOENIX — Powerful dust storms that carry whirling dirt and debris are common occurrences across parts of Arizona and the arid Southwest during the spring and summer months. A day after a massive dust storm swept across an Arizona highway, killing three people in a 19-vehicle pileup, experts say the state isn't alone, across the country or the world, in its susceptibility to such a weather phenomenon.Africa's Sahara desert and parts of the Middle East are often hit with powerful dust storms, also called haboobs derived from the Arabic word haab, which means wind, because of dry conditions and large amounts of sand.In the U.S., experts say dust storms also occur in arid parts of the country, often in agricultural regions that have been manipulated through soil tilling and crop planting that leave the ground disturbed and more easily picked up by winds.Play Video
Amazing Time-Lapse Haboob
Over the decades, dust storms have occurred in Arizona, California's Central Valley, New Mexico, and in agricultural areas of Oregon, Idaho, Texas, Utah, Washington state, Kansas and elsewhere."I certainly believe that a lot of this can be tracked to human activity," says National Weather Service Meteorologist Ken Waters, who has spent years studying dust storms. "We typically don't see that sort of dust in parts of the desert where it's just mountains and the area hasn't been disturbed."
DUST STORM CAUSES
Small, fast-moving dust storms, like the one Tuesday in Arizona, can be caused simply by high winds sweeping across dry desert terrain. These types typically dissipate quickly but can often be the most dangerous to drivers who have little warning and find themselves stuck amid zero visibility on crowded highways. Larger dust storms can be formed when air is forced down from the atmosphere and pushed outward by an approaching thunderstorm, dragging debris with winds speeds up to 60 mph. Such storms can create a wall of blowing dust that reaches up to 10,000 feet and blackens out the day sky.
EFFORTS TO LIMIT STORM SEVERITY AND MITIGATE DANGERS
Scientists with the National Weather Service, along with state and private partners, have been working for several years on developing advance warning systems and ways that landowners along busy roadways might help mitigate the severity of such storms. In 2011, the Arizona Department of Transportation began testing a new dust warning system that takes field readings on weather conditions, humidity and wind speed. The goal is to detect potential dust storms to provide drivers advance warning. ADOT spokesman Dustin Krugel says the agency wants to predict and educate. "There's really no way we can reduce the dust impact. That's kind of beyond our control," he says. "And there's no feasible engineering solutions that we could install to prevent dust from crossing" highways. There has also been discussion of having farmers along major thoroughfares water down dry fields to limit blowing dust.
SAFETY TIPS FOR DRIVING IN DUST STORMS
Authorities recommend that motorists pull off the highway immediately upon seeing an approaching dust storm. If drivers find themselves in the middle of one, officials recommend they pull completely off the paved portion of the road, turn off all lights including emergency flashers, set the emergency brake, keep feet off the brakes so others don't try to follow the tail lights, and stay in the vehicle with seat belts fastened until the storm has passed.MORE ON WEATHER.COM: Stunning Photos of Haboobs
weather.com
The sky turned orange in Scottsdale, Ariz. during the Haboob. iWitness/Mikelp82