US commander: Russia seems set for new offensive in Ukraine 
 By BRADLEY KLAPPER and KEN DILANIAN10 hours ago
FILE – In this March 11, 2015, file photo, a Ukrainian serviceman takes position at the front line outside Kurahovo, in the Donetsk region of Ukraine. The United States now sees the Ukrainian rebels as a Russian force. American officials briefed on intelligence from the region say Russia has significantly deepened its command and control of the militants in eastern Ukraine in recent months, leading the U.S. to quietly introduce a new term: "combined Russian-separatist forces." (AP Photo/Efrem Lukatsky, File)WASHINGTON (AP) — The top U.S. commander for NATO said Thursday that America needs better intelligence on the ground in Ukraine, but that it appears Russian forces have used a recent lull in fighting to reposition for another offensive.Gen. Philip Breedlove, commander of NATO forces in Europe, told the Senate Armed Services Committee, that the situation in Ukraine is volatile and fragile and urged Congress to bolster U.S. intelligence capabilities to better understand President Vladimir Putin's intent in the region."Russian military operations over the past year in Ukraine, and the region more broadly, have underscored that there are critical gaps in our collection and analysis," Breedlove said. "Some Russian military exercises have caught us by surprise and our textured feel for Russian involvement on the ground in Ukraine has been quite limited."He said the number of Russia intelligence experts has dwindled since the Cold War and intelligence assets of all kind have been shifted to the wars in Iraq and Afghanistan."We cannot be fully certain what Russia will do next and we cannot fully grasp Putin's intent. What we can do is learn from his actions," Breedlove said. "What we do see suggests growing Russian capabilities, significant military modernization and an ambitious strategic intent.""Russian forces used the opportunities presented by the recent lull in fighting to reset and reposition while protecting their gains," he said. "Many of their actions are consistent with preparations for another offensive."The United States now sees the Ukrainian rebels as a Russian force.American officials briefed on intelligence from the region say Russia has significantly deepened its command and control of the militants in eastern Ukraine in recent months, leading the U.S. to quietly introduce a new term: "combined Russian-separatist forces." The State Department used the expression three times in a single statement last week, lambasting Moscow and the insurgents for a series of cease-fire violations in Ukraine.The shift in U.S. perceptions could have wide-ranging ramifications, even if the Obama administration has cited close linkages between the pro-Russian separatists and Putin's government in Moscow since violence flared up in Ukraine a year ago.By describing them as an integrated force in the east of the country, the U.S. is putting greater responsibility on Russia for the continued fighting. That will make it harder for Russia to persuade the U.S. and Europe to scale back sanctions that are hurting its economy, and for Washington and Moscow to partner on unrelated matters from nuclear nonproliferation to counterterrorism.U.S. intelligence agencies signed off on the new language last week, after what officials outlined as increasing evidence of the Russians and separatists working together, training together and operating under a joint command structure that ultimately answers to Russia. The officials weren't authorized to be quoted by name and demanded anonymity.Some of that evidence was presented in a statement released by State Department spokeswoman Marie Harf on April 22 after Secretary of State John Kerry raised his concerns by telephone with Russian Foreign Minister Sergey Lavrov.Harf spoke of Russia's deployment of air defense systems closer to the front lines, increased troop levels near Kharkov, Ukraine's second largest city, and intensified training sessions involving the use of Russian drones. She called the unmanned aerial vehicles "an unmistakable sign of Russia's presence."The uprising began after protesters chased Ukraine's pro-Russia president out of power and Moscow responded by annexing the Ukrainian region of Crimea. The insurgency started with miners, farmers and others without military training rebelling against the new government, and quickly expanded. More than 6,000 people have died and a million have been displaced by the conflict.Russia's air defense concentration in eastern Ukraine is now at its highest level since August, the U.S. says. Russia has more ground forces at the border than at any point since October. These developments and others have American officials fearful that Moscow and the separatists may be planning an offensive in the coming weeks."War could start at any moment," Ukrainian President Petro Poroshenko said this week.Recent fighting has been concentrated near the Black Sea port of Mariupol. Ukraine's government still controls the territory, but a separatist takeover would establish a land bridge between mainland Russia and Crimea.Associated Press reporting in eastern Ukraine this spring showed Russia expanding its training of separatist fighters to improve their capabilities to operate sophisticated Russian weaponry and defend territory. At the same time, Russia has reduced the number of its troops deployed in Ukraine.The shift appears designed to minimize Russia's visible military presence while it seeks to persuade the West to lift economic sanctions.Yet Russian troops have been a "permanent feature of the conflict," said Igor Sutyagin, a London-based Russia scholar.Russian forces in Ukraine, he said, peaked at about 9,000 in late February. He calculated the estimation on sightings of weaponry and postings by soldiers on social media. Several hundred Russian military trainers are likely in eastern Ukraine right now, he said._Associated Press writer Nataliya Vasilyeva in Moscow and Deb Riechmann in Washington contributed to this report.
Ukraine rebels expel Western NGO members for 'spying'
 5 hours ago
Houses destroyed after shelling in the village of Peski, near Donetsk, on April 23, 2015 (AFP Photo/Oleksandr Ratushniak) Related Stories
Donetsk (Ukraine) (AFP) – Pro-Russian rebels said Thursday they had expelled seven US and European members of the International Rescue Committee (IRC) NGO for "spying" in the eastern Ukrainian territory under their control."The IRC organisation, which works under the auspices of the US international development agency, was for several months acting in an illegal manner," the separatists' self-declared ministry of security said in a statement.The expelled staff members of the aid organisation — US and European citizens — were working without authorisation and "actively attempting to establish contacts with (separatist) representatives in order to obtain information on the situation and social problems," the statement said.The government in Kiev is fighting pro-Russian separatists who have taken control of parts of two key eastern regions.The rebels said those expelled had "under cover of providing humanitarian aid to residents," collected personal data and probed locals on their attitude towards the separatist authorities.Seven IRC members were expelled from the separatist east into government-controlled territory and their office in the rebel-controlled city of Donetsk closed, the statement added.The IRC made no immediate comment on the expulsions.The rebel authorities said that eight other foreign employees of the same non-governmental group were expelled last year from eastern Ukraine, where numerous international organisations continue to operate, including the International Committee of the Red Cross and Doctors Without Borders.The conflict in eastern Ukraine between pro-Russian rebels and Kiev forces has cost over 6,000 lives so far.
Pentagon says US 'able to respond' if needed after Iran seizes cargo ship Published April 30, 2015 FoxNews.com NOW PLAYINGWhy did Iran seize cargo ship?NWASHINGTON –  The Pentagon said Wednesday that the U.S. would "be able to respond" if necessary to help a Marshall Islands-flagged ship that was diverted, and boarded, a day earlier by Iran — though it remains unclear how far the U.S. Navy might be willing to go if the tense situation escalates. Obama administration officials have given conflicting signals over what obligation the U.S. has to protect the vessel, as the Marshall Islands and U.S. have a longstanding security agreement. Pentagon spokesman Col. Steve Warren said a U.S. guided-missile destroyer, the USS Farragut, is in the area and "keeping an eye on things," and in close enough proximity to the ship that they "will be able to respond if a response is required." When pressed on what kind of incident aboard the ship would elicit a U.S. Navy response, he was vague, saying: "These [U.S. military] assets give commanders options." He said he didn't know "what the possibilities are," and the U.S. government is "in discussions with the Marshall Islands on the way ahead." White House and State Department officials also said the U.S. continues to monitor the situation. The open-ended answers underscore the difficult and complicated position the U.S. is in, just a week after the U.S. and Iran averted a potential stand-off in the region over an alleged arms shipment to Yemen. Though the Marshall Islands gained independence from the United States in 1986, the U.S. continues to have "full authority and responsibility for security and defense of the Marshall Islands," according to the State Department's website.On Tuesday, the Maersk Tigris was preparing to enter the Strait of Hormuz when the Iranian Revolutionary Guard fired across the Marshall Islands-flagged ship's bow and boarded it. On Wednesday, it was en route to Bandar Abbas, the main port for Iran's navy, under escort by Iranian patrol boats, according to Maersk Line, the company that had chartered it. Fox News is told the crew is mostly being confined to their cabins. The parent company of the Maersk Tigris said Wednesday the crew is safe but offered few details about the incident that took place 24 hours earlier. There had been conflicting signals out of Washington over whether the U.S. has a responsibility to protect the ship."I am not aware of any specific agreement or treaty that calls for us to protect Marshallese vessels," a defense official told Fox News on Wednesday.But a day earlier, State Department spokesman Jeff Rathke said otherwise. "The security compact between the United States and the Republic of the Marshall Islands gives the U.S. authority and responsibility for security and defense matters that relate to the Marshall Islands, including matters related to vessels flying the Marshallese flag," he said at a briefing.On Wednesday, Warren deferred to the State Department, saying they were correct. He clarified the U.S. compact with the Marshall Islands covers its flagged vessels. He said the U.S. has "discretion" to take action under maritime law, though it would require a presidential order.Aside from the USS Farragut, he said three Navy patrol boats are in the southern end of the Persian Gulf. The Marshall Islands – officially known as the Republic of the Marshall Islands, and a former U.S. trust – enjoy "associate state" status with the United States, meaning the U.S. agrees to defend the islands, and provide economic subsidies and access to federally funded social services. The U.S. initially gained military control of the Marshall Islands from Japan in 1944.The islands have scant natural resources, and in recent years have focused on expanding their service economy – including delving into the shipping industry.The Marshall Islands signed a Compact of Free Association with the U.S. in 1983 and gained independence in 1986. Between 1999 and 2003, the two countries negotiated an amended compact that entered into force in 2004. Section 311 of the compact cites "the obligation to defend the Marshall Islands and the Federal States of Micronesia and their peoples from attack or threats thereof as the United States and its citizens are defended."Rathke said Tuesday that in addition to America's interest in maintaining open, safe shipping lanes, the U.S. also has "a particular relationship with the Republic of the Marshall Islands." He added that it was unclear what legal obligations the United States had to provide defensive help to a Marshall Islands-flagged ship and said talk about using military force was "premature." On Thursday, Maersk put out a statement saying the seizure appears to be related to a 2005 cargo dispute with Iran, though the company stressed the crew in question is not party to that case. The statement said they only just learned a court has ruled Maersk Line should pay $3.6 million. Iranian Foreign Minister Javad Zarif claimed Wednesday that the ship has a history of legal issues, including failing to pay for damages. The ship was asked to come to port, and when it refused, Iran's navy took action, he said.Zarif, speaking at an event at New York University, also said "freedom of navigation in the Persian Gulf is a must and must be defended."Zarif maintained that international politics had nothing to do with Iran's seizure of the cargo ships and deflected criticism that the incident heightens concerns that Tehran cannot be depended on as a trustworthy country, especially as a nuclear deal is still in the works.   Iran's semi-official Fars news agency Wednesday quoted the maritime deputy director of Iran's Ports and Sailing Organization, Hadi Haghshenas, as saying the ship was seized over "some unpaid debt."Cor Radings, a spokesman for the ship's operator, Rickmers Ship Management in Singapore, said the company had no known issues itself with Iran and that it would be up to Maersk to comment on the Iranian claim.There has been a history of escalations and provocations in the region.The takeover of the Tigris was the second incident of Iranian "harassment" of free shipping within the Strait of Hormuz in four days, Warren said.On April 24, four Iranian Revolutionary Guard gunboats "harassed" the American-flagged cargo ship Maersk Kensington as it transited the Strait into the Persian Gulf.Fox News' Lucas Tomlinson and The Associated Press contributed to this report.
This map proves that Iran doesn't really want to defeat ISIS in Iraq and Syria
 By Armin Rosen7 hours ago Iraq and Syria no longer exist.By now, the world has gotten used to maps showing how ISIS, Al Qaeda, the Free Syrian Army, the Assad regime, the Baghdad government, the Kurdistan Regional Government (KRG), Sunni tribes, Iranian-backed militia groups, and various other actors have filled the vacuum in the countries still officially known as Iraq and Syria.Michael Pregent, an analyst and former US Army intelligence officer, created a map that greatly clarifies this mess by showing the "priority" and "secondary" defensive front lines for Iran, the Kurds, and the Assad regime, showing the areas that are most vital to the sides' war objectives.The map shows that the strategic fault lines in Iraq and Syria have nothing to do with the country's internationally recognized borders, or even with the "borders" of ISIS's "Caliphate." And it reveals something important about the future of the fight against ISIS.
(Michael Pregent) As the map demonstrates, the jihadist group's domain lies beyond both Iran and the Iraqi Kurdistan Regional Government's priority defensive boundary. As Pregent told Business Insider, the map shows that "Iran has no intent of defeating ISIS."As Pregent notes, ISIS has been defeated nearly everywhere the group has been fought on the ground. "The map tells a story," he told Business Insider. "ISIS is able to maintain territory because it's unopposed. But where it's opposed it loses territory, in both Iraq and Syria."The black ring cutting through central Iraq and Syria is there because the region's military actors just aren't interested in challenging the group in those areas.Iran wants to preserve its proxies' control over Baghdad and Damascus, while the KRG wants to defend its territory in northern Iraq. But as Pregent says, the Kurds are more worried about defending Kirkuk from a potential offensive from the Iraqi government and its militia allies than they are about removing ISIS from Mosul, Iraq's second-largest city.
(Ahmad Al-Rubaye/AFP/Getty Images) Iraqi Shiite militia fighters raise up their weapons as they celebrate pushing back ISIS militants on Sept. 3, 2014, on the road between Amerli and Tikrit, in Iraq.And Iran actually has something to gain from keeping ISIS alive. As long as the group survives, Iran can claim that their allies in both countries are the only thing preventing a jihadist takeover — an argument that raises Tehran's prestige and ensures it a degree of international support for their allies in both countries. (It's also an argument that seems to be working.)"Iran needs the threat of ISIS and Sunni jihadist groups to stay in Syria and Iraq in order to become further entrenched in Damascus and Baghdad," Pregent told BI.Recent events in Iraq make a lot more sense once it's clear that Iran and its allies don't see much of a need to advance their red lines deep into Sunni areas. For instance, Ramadi, which is right outside of Baghdad, was only reinforced with around 3,000 troops as ISIS moved against the town in late April, according to Pregent.
(Google Maps) The city is so sparsely reinforced because it 's primarily Sunni, and falls along a populated, Sunni-heavy, hard-to-defend axis that includes Fallujah and the Sunni Baghdad suburb of Abu Ghraib.The "red line" is drawn at the Shi'ite neighborhoods that lie beyond a defensible position near Abu Ghraib. Shi'ite Iran and its militia partners in Iraq aren't as willing to fight and die for a place that sits beyond their primary line of defense — yet another reason Iran might not actually be that committed to defeating ISIS. NOW WATCH: Here's what happens when you get bitten by a black widow
Celebrating Romania Posted By: Franklin Templeton InvestmentsPosted date: In: Business5 Comments Celebrating Romania by Grzegorz Konieczny, Franklin Templeton InvestmentsTen years ago, Fondul Proprietatea (Fondul) was established to compensate Romanians whose properties were confiscated by the former communist government, and we were selected as its investment manager in September 2010. My colleague Grzegorz Konieczny, based in Bucharest, spearheaded the effort to list Fondul on the Bucharest Stock Exchange in 2011, and now Fondul is making its debut on the London Stock Exchange on April 29. In honor of the occasion, I've asked Greg to share his thoughts on investing in Romania today, and the exciting changes that have taken place there in the past few years.Grzegorz Konieczny Chief Executive Officer Romania Executive Vice President  Director of Eastern Europe/Russia Strategy Templeton Emerging Markets Group  Romania Macroeconomic Outlook Romania's economic growth outpaced most of Europe last year, and we believe the Romanian economy can continue to grow at a similar or even higher pace than the 2.8% increase in gross domestic product (GDP) seen in 2014.1 Romania has access to European Union (EU) structural funds, which are one of the main EU instruments designed to sustain economic growth while reducing disparities between regions in the EU. We think Romania's growth going forward is largely dependent on an increase in EU funds absorption, which can provide a significant source of financing for current and future projects, as well as for government spending on much-needed infrastructure projects.Various forecasts for Romania currently look bright. The World Bank estimates Romania's economy will grow on average by 3% per year in the period 2015 – 2017, driven by strong domestic demand).2 We think a new loan agreement with the International Monetary Fund (IMF) should also aid economic growth in Romania by increasing the country's financial stability, while at the same time providing oversight with regard to the implementation of structural reforms. Romania has undertaken a major fiscal adjustment, mainly through cutting expenditure and reducing some taxes. value-added-tax (VAT) for all food items, as well as non-alcoholic beverages, will be lowered from 24% to 9% starting on June 1, 2015, the prime minister announced in early April 2015. In addition, VAT for all other products will be lowered from 24% to 20% on January 1, 2016.Earlier this month, ratings agency Standard & Poor's confirmed Romania's ratings for long- and short-term foreign debt to BBB-/A-3 (the lowest investment-grade rating), with a stable perspective.3 S&P also estimates that Romania's economy could grow on average by nearly 3% per year in the period 2015–2018, driven by the increase of internal consumption. While Romania's public debt-to-GDP has increased significantly since 2006-2007, it is still at a relatively moderate level (around 40%).4 Domestic consumption has picked up significantly and we have seen strong export growth in Romania. We believe consumption growth looks strong in 2015, but investments are still lagging behind. However, like economic growth in general, investments could be partially boosted by a better absorption of EU funds. Additionally, Romania registered a current account surplus of €285 million in the first two months of 2015, compared to a current account deficit of  €201 million in the same period of 2014.5 We also view the Romanian government's continued fight against corruption, which has intensified in recent months, as a positive factor for investors.Progress on Privatizations We are encouraged by Romania's privatization efforts, including the listing of several key State-Owned Enterprises (SOEs) on the Bucharest Stock Exchange (BVB) in the energy sector recently. Some of these companies have also been listed through global depository receipts (GDRs) on the London Stock Exchange. There is also an anticipated pipeline of initial public offerings (IPOs) ahead, including a large hydro power producer in Romania. Romania is currently considered a frontier market by index provider MSCI, but officials in Romania seem determined to implement the changes required to be upgraded to emerging market status; we are encouraged by the Romanian government's efforts toward further improving its capital markets. As such, there are several ongoing efforts led by the government, the local stock exchange, the market regulator and several key stakeholders in the Romanian capital market to accelerate capital market development. One particular initiative in this regard aims to identify and remove eight barriers that prevent the development of capital markets. Coupled with another initiative launched by the market regulator, the Financial Supervisory Authority, these programs aim to facilitate investor access to Romania.Romania has implemented a highly ambitious corporate governance code for SOEs, which has generated positive outcomes for various companies, including improved financial performance, operational efficiency and competitiveness, higher transparency, and accountability of general managers and boards. In our view, efforts to strengthen corporate governance need to be continued, given that it plays a major role in enhancing SOE performance and reassuring potential investors that SOEs are on an irreversible restructuring path. SOEs are a significant part of the Romanian economy, and we believe the process of improving the efficiency and profitability of the SOEs must continue. We see the implementation of corporate governance standards as a step in the right direction, but there is still a lot to be done in terms of much-needed improvements for independent boards, professional managers and listings.Foreign Investments and Capital Markets Foreign direct investment is on the rise in Romania, increasing by 45% year-on-year to €409 million in the first two months of 2015, according to Romania's Central Bank (BNR).6 In our view, structural reforms, including a push for more fiscal predictability, coupled with a new IMF loan agreement, should likely boost investor confidence in Romania. In addition, we believe the efforts undertaken to facilitate investor access to the local capital market, which has been quite difficult in the past, are positive steps towards attracting more foreign investments in Romania. We think development of the capital market and higher liquidity of the BVB would be beneficial for attracting more foreign investors. We also see predictability in fiscal policy as very important to stimulate investments; enacting new legislation or changing existing legislation through emergency government ordinances should be avoided. We believe all changes should go through the Parliament and public consultation should be a key component of the legislative process.Investment Opportunities—and Risks Romanian equities generally appear undervalued to us when compared with other countries in the region. For example, as of March 2015, the price-earnings (P/E) ratio for the BET Index Romania was 9.9, while it was 10.1 for the XU100 Index in Turkey,  14.4 for the WIG Index in Poland, and 13.6 for the BUX Index in Hungary.7 And, we think dividend yields on Romanian equities have also been attractive. We continue to see good potential opportunities in the energy and infrastructure sectors in Romania. Key drivers should be further privatizations (including IPOs of SOEs) that could result in efficiency improvements, better corporate governance, and improved absorption of EU funds allocated to Romania. In addition, we see further growth in domestic consumption amid general economic improvement that should also speed up a recovery in the banking sector.Risks of investing in Romania include political volatility, lack of a new agreement with IMF, delays in implementing structural reforms and low absorption of EU funds. Lack of predictability also remains a key issue, discouraging many investors. An unannounced tax on special constructions, which greatly reduced the profit margin of energy sector companies, was introduced shortly after the IPO of one of these companies. In addition, the regulated rate of return of electricity distributors was also reduced only months after the IPO of the largest distributor and supplier of electricity in Romania.Romania and the Euro Romania's goal of adopting the euro by 2019 may be achievable in our view, provided that the economic growth of the country continues in a steady pace and it can continue to improve in key areas. In order to assess a country's preparedness to adopt the euro, several transition indicators may be used, according to the European Bank for Reconstruction and Development (EBRD). These include large scale privatization, small scale privatization, governance and enterprise restructuring, price liberalization, trade and forex system and competition policy. Compared with the situation of other countries at the time of euro adoption, such as Slovakia (2009), Estonia (2011), Latvia (2014) and Lithuania (2015), we think Romania still needs to make significant improvements, particularly in terms of governance and enterprise restructuring, as well as competition policy. We believe progress in these areas may unlock Romania's growth potential and ensure better preparedness for the goal of euro adoption by 2019.QE and Romania The European Central Bank's (ECB) quantitative easing (QE) program highlights the central bank's desire to inject liquidity into the markets, and this could reflect positively on the Romanian capital market, in our view. In addition, the QE program offers the BNR more maneuvering space with regards to monetary easing; Romania's central bank cut its key policy rate to a record low of 2% in March. At the same time, we think the downward pressure exerted as a result of the ECB's QE program on interest rates for deposits and state bonds could further stimulate foreign investments and consumption.Dr. Mobius' and Mr. Konieczny's comments, opinions and
Russia Launches Quietest Submarine in the World
Zachary Keck April 29, 2015 Russia has launched what it claims to be the "quietest submarine in the world."This week, Admiralty Shipyards—a Russian defense company— held a ceremonial launching for its newest Varshavyanka-class diesel-electric submarines. Dubbed the Krasnodar, the vessel is the fourth of a planned six upgraded Kilo-class subs Russia is constructing under Project 636.3.According to the company's website, the commander of Russia's Navy, Viktor Chirkov, attended the ceremony, which was held in St. Petersburg on Saturday.Previously, Russian state media outletshave said that the Varshavyanka-class are the "quietest in the world, and so was dubbed 'black hole' by NATO."(Recommended: Russian Nuclear Weapons 101)The submarines pack a powerful punch, and are intended primarily for anti-shipping and anti-submarine warfare. "Armed with 18 torpedoes and eight surface-to-air Club missiles, Project 636.3 submarines are mainly intended for anti-shipping and anti-submarine missions in relatively shallow waters. They have an extended combat range and can strike surface, underwater and land targets,"Russia Today previously reported. The torpedoes are launched out of six 533-mm bays, which automatically reload every 15 seconds.Fifty-two sailors are needed to operate the subs, which displace 3,100 tons and can maintain continuous patrol for 45 days, according to Naval-Technology.(Recommended: Showdown: US Slams Russia over Nuclear War Threats)Construction of the lead vessel of the class, the Novorossiysk, began back in August 2010. It was launched in November 2013. In November 2011, Moscow began building the second Varshavyanka-class submarine, dubbed the Rostov-on-Don. That was launched in June of last year.At the ceremony on Saturday, Admiral Chirkov said that these first twoVarshavyanka-class diesel-electric submarines are currently undergoing deep water trials in the Arctic Sea, but that both would enter into permanent service for Russia's Black Sea Fleet by the end of the year.Eventually, all six of the Varshavyanka-class subs will enter service with the Black Sea Fleet. The Black Sea Fleet's main force is stationed out of Sevastopol, Crimea. However, Russian media outlets have indicated that these six subs' home base will be the port of Novorossiysk, Russia.Ads by Adblade Trending Offers and Articles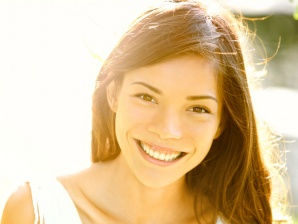 (Recommended: 5 Battles That Changed History)After years of neglect, Russia has embarked on an ambitious submarine-building program as part of its larger military modernization. As Defense News reported earlier this year, "Four different kinds of submarines are under construction and more are coming."(Recommended: Russia's Secret Weapon in the Air)Perhaps most notably among these is the new Borei-class nuclear ballistic missile submarines (SSBNs), which Russian state media outlets have claimed are the "the planet's most advanced nuclear deterrence tool." The Borei-class SSBNs, which will form the backbone of the sea leg of Russia's nuclear triad, are 170 meters long and 13.5 meters wide. They are armed with 16 Bulava Submarine Launched Ballistic Missile, which have a range of over 9,000 kilometers.Another one of Russia's new submarines are the Yasen-class nuclear-attack submarines. The lead vessel from this class, the Severodvinsk, finally became operational last year. Rear Adm. Dave Johnson, the U.S. Naval Sea Systems Command's (NAVSEA) program executive officer (PEO) for submarines, was reportedly so impressed with the lead vessel from the Yasen-class that he had a model of it built."We'll be facing tough potential opponents. One only has to look at the Severodvinsk, Russia's version of a [nuclear guided missile submarine] (SSGN). I am so impressed with this ship that I had Carderock build a model from unclassified data," Johnson said, USNI News reported.Zachary Keck is managing editor of The National Interest. You can find him on Twitter: @ZacharyKeck.
The Syrian military is on the verge of collapse
 By Jeremy Bender10 hours ago
(George Ourfalian/Reuters) Forces loyal to Syria's President Bashar al-Assad hold their weapons as they walk in Aleppo's historic citadel October 1, 2014. The Syrian Army is facing its most serious challenges since the start of the Syrian Civil War. Fatigued, over-stretched, and losing the support of its base constituency, the Syrian Army is conceivably nearing the point of collapse. Major rebel offenses have taken control of the strategic cities of Idlib and Jisr al-Shegour in the north. Meanwhile, a second rebel offensive in the south has been steadily working its way towards Damascus, the capital. These steady rebel gains have demoralized the Syrian military, created fissures within the regime of president Bashar al-Assad, and force Damascus to accept greater foreign assistance in propping an ailing government, according to an April 30th New York Times report. Here's why the regime may be nearing its most serious crisis yet.A plunge in Syrian Army manpower The Syrian Army has suffered extreme causality and desertion rates during the civil war. During the 4 years of the conflict so far, the military has lost approximately half of its personnel. 
(Institute for the Study of War) "Four years ago, Syria's army had 250,000 soldiers; now, because of casualties and desertions, it has 125,000 regulars, alongside 125,000 pro-government militia members, including Iranian-trained Iraqis, Pakistanis and Afghan Hazaras," the Times reports. This increased reliance on foreign fighters has elevated the Iranian-backed Lebanese Shi'ite militia group Hezbollah to a key position, often to the chagrin of the Syrian military. According to the Times, Hezbollah "now leads or even directs the fight in many places," at the expense of Syrian commanders. When irregular volunteers and foreign fighters are taken into account, the regime has not seen a collapse in overall firepower. But an increasing reliance on irregular forces and foreigners further limits the regime's actual reach and credibility.Furthermore, clashes have erupted between the Syrian military and the Iranian-backed National Defense Forces in the crucial regime-held city of Homs. A multitude of smaller fighting forces also makes it more difficult for Assad to coordinate the military into a single overarching force, or mobilize specifically in the regime's defense.Declining support for the government
(Abed Kontar/Reuters) Men inspect a site hit by what activists said were barrel bombs thrown by forces loyal to Syria's President Bashar Al-Assad in Kansafra village in the Jabal al-Zawiya in Idlib province January 27, 2015. Throughout the civil war, Assad has counted on the support of religious minorities for his rule. Much of the regime's top leadership is comprised of Alawites, a Shia offshoot. Generally Assad could also count on a de facto truce with Kurds, Christians, and Druze as well.But after years of grinding warfare the minority communities are increasingly unwilling to send their sons off to military service within the Syrian Army. A growing number of communities that once supported the regime are keeping their children home in order to create local defense forces that are disconnected from regime command and control structures, the Times reports.  Draft-dodging and desertions are also on the rise. In response, Assad has banned military-aged males from leaving the country and has pressed discharged soldiers into multiple rounds of duty. This has fueled discontent with the regime and further eroded support among Assad's base.  Government infighting 
(Ammar Abdallah/Reuters) A damaged picture of Syrian president Bashar Al-Assad is seen on a wall in Idlib city, after rebel fighters took control of the area on March 28, 2015. The text on the poster reads in Arabic "With Bashar." The stresses of the civil war have taken a toll on the inner workings of the Assad regime. Assad's political security chief was reportedly beaten to death after an argument with the head of Syria's Military Intelligence over the role of foreign fighters. After the incident, Assad was forced to replace both officials.This infighting is escalating only weeks after Assad allegedly gave a direct order for the arrest of his cousin on charges of plotting against the regime. The regime is almost broke
(Ali Jarekji/Reuters) A woman shows U.S. dollars and Syrian pounds in Amman, Jordan on December 12, 2011 The years of fighting and the collapse of the Syrian economy has almost bankrupted the government. According to the Times, Syria started the civil war with approximately $30 billion in foreign exchange reserves. After four years, the regime is down to approximately $1 billion. This erosion in foreign capital and the collapse of the war economy has collapsed the value of the Syrian pound. The Assad regime has carried out raids throughout Damascus in a desperate effort to find foreign currency. Meanwhile, the weakening of the pound has led to further discontent within the Syrian Army,according to the Times, as soldiers continued to be paid the same salaries but with a currency that's becoming more and more worthless.Security is failing in Damascus
(Mohammed Abdullah/Reuters) Smoke and flames are seen as men run from a site damaged from what activists claim was a car explosion in a market near Damascus on June 28, 2014. All of the previous factors taken together has led to a collapse of regime authority and law and order within the Syrian capital. The Times reports that checkpoints in the center of the city are understaffed, while the Syrian police are rarely seen on the streets to enforce even the most basic of laws. Meanwhile, entire neighborhoods have become de facto controlled by Hezbollah as the regime becomes increasingly stretched. The rebels have consolidated
(Khalil Ashawi/REUTERS) A rebel fighter carries his weapon as he stands on a tank ahead of what the rebels said was an offensive to take control of the northwestern town of Jisr al-Shughour and the surrounding areas, which are controlled by forces loyal to Syria's President Bashar al-Assad April 20, 2015. The ongoing rebel campaign in the north of Syria focused around Idlib province marks a significant turning point in the war. A mixture of al Qaeda-affiliated groups, Islamists, and moderate rebels havecome together to take Idlib and Jisr al-Shegour, the first major gains the rebels have experienced against the regime in 2 years.This concentration of fighters has swung the momentum in the rebels' favor, threatening the heartland of Assad support along the Mediterranean coast. It's also created conditions for a wider offensive throughout the north of the country in a single consolidated campaign. NOW WATCH: We went inside a secret basement under Grand Central that was one of the biggest World War II targets
150 Syrian troops besieged in rebel Jisr al-Shughur: monitor
 14 hours ago
Beirut (AFP) – Nearly 150 Syrian soldiers have been besieged inside a hospital in Jisr al-Shughur since opposition forces including an Al-Qaeda affiliate seized the town last week, a monitor said Thursday.Related Stories
The Syrian Observatory for Human Rights said that separately another 200 people — regime forces and their families, captured from Jisr al-Shughur and its surroundings in the northwestern province of Idlib — were being held hostage.Earlier this week, the Syrian government said a "massacre" of some 200 civilians had taken place in the region of Jisr al-Shughur, which fell Saturday to a coalition of Al-Qaeda affiliate Al-Nusra Front and other opposition groups."Nearly 150 soldiers and some civilians are besieged inside a hospital building and there were violent clashes on Thursday between them and rebels" outside the building, Observatory director Rami Abdel Rahman said.Syria's Al-Watan newspaper, which is close to the government, appeared to make reference to the same group on Thursday, saying "soldiers were engaged in heavy fighting" against "thousands of terrorists" in the vicinity of the hospital.The Observatory said Al-Nusra and other rebel groups in control of Jisr al-Shughur had tried to take the building in an unsuccessful attack on Wednesday.
Fighters from a coalition of Islamist forces stand on a tank on March 29, 2015 in the Syrian city of …Separately, the monitor said, some 200 people were being held by Al-Nusra and allied forces.The Observatory said they had been taken hostage from Jisr al-Shughur and the nearby Ishtabraq area during the battle for the town.On Monday, the foreign ministry sent a letter to the United Nations alleging that "terrorists have massacred nearly 200 civilians, the majority of them women and children, in Ishtabraq."It alleged the bodies of those killed had been left in fields in the area.Ishtabraq is majority Alawite, the Shiite offshoot sect to which President Bashar al-Assad belongs.Regime forces have lost most of Idlib province in recent weeks, with a coalition of opposition forces calling themselves the Army of Conquest seizing first the provincial capital of the same name, then Jisr al-Shughur and a military base.Government forces now retain only a few military bases and smaller towns in the province, which borders Turkey.Elsewhere, Syrian state news agency SANA said at least seven people were killed and 35 injured in opposition fire on government-held parts of Aleppo city.Once the country's economic powerhouse, Aleppo city has been divided between government control in the west and rebel control in the east since shortly after fighting began there in mid-2012.Government planes regularly bombard the rebel side from the air while opposition forces launch rockets at regime-held areas.