Indonesia volcano at high alert level unleashes fresh burst
 By ANDI JATMIKO19 hours ago Associated Press Videos Raw: New Burst From Volcano in Indonesia
News Raw: New Burst From Volcano in Indonesia
Mount Sinabung spews volcanic materials from its crater in Tanah Karo, North Sumatra, Indonesia, Wed …TANAH KARO, Indonesia (AP) — A volcano in western Indonesia that has been spewing clouds of searing gas high into the air let out a new powerful burst Wednesday.Authorities are closely monitoring Mount Sinabung on Sumatra, one of Indonesia's main islands, after placing it at the highest alert level last week.Hot ash tumbled down Sinabung's slopes up to 2.5 kilometers (1.5 miles) from its smoldering mouth, government volcanologist Surono said. He urged villagers to stay out of the main danger zone, which stretches 7 kilometers (4 miles) to the southeast of the crater. No injuries were reported."The growing size of the lava dome is very unstable," said Surono, who goes by one name, adding that smoldering rocks mixed in with hot gases may tumble down at any time.The volcano in North Sumatra province has been shooting smoke and ash more than 500 meters (1,640 feet) into the air since Monday. Authorities counted more than 50 separate eruptions early Wednesday, but said villages outside the evacuated area were not in immediate danger.Mount Sinabung is among about 130 active volcanoes in Indonesia, which is prone to seismic upheaval due to its location on the Pacific "Ring of Fire," an arc of volcanoes and fault lines encircling the Pacific Basin.The 2,600-meter (8,530-feet) Mount Sinabung has sporadically erupted since 2010, after being dormant for 400 years. An eruption last year killed at least 17 people.More than 2,700 people were evacuated from villages around the crater into several temporary shelters.
Red River Flooding In Louisiana: Homes Submerged In Shreveport; Roads Underwater In Natchitoches Parish By Sean Breslin Published Jun 10 2015 08:54 AM EDT weather.com Red River at Its Highest Levels in 70 Years A devastating scene in Louisiana, where streets have been turned into lakes, and hundreds of homes have been flooded, some completely underwater. 
As the Red River continued to rise, Shreveport resident Donald Bailey feared for his home, but even more for his family."If it gets any worse, we're going to have to get the kids out of here," he told KTBS.com. "We have three, four kids in the house."Payne Kuntz watches the high water in the Les Maisons Sur La Rouge subdivision.  (Henrietta Wildsmith/The Shreveport Times via AP)Weeks of heavy rainfall has waned across the Southern Plains, but there's only one place for those billions of gallons of water to go: downstream. On its way to the Mississippi River, the Red flows past Shreveport, and the runoff from the Texas and Oklahoma floods have all funneled into one big stream, causing big problems for the city's residents.(MORE: Major U.S. Rainfall Record Broken In May)The river peaked again Monday at more than 7 feet above flood stage and just a foot below a historic peak in 1945, CBS News reported. The National Guard filled sandbags as residents worked tirelessly to save their homes from going underwater, though some were only doing so in vain. Over the weekend, the water invaded many homes in the town, including that of Caddo Parish Sheriff Steve Prator."The glass is beginning to break from the pressure of the water," he told CBS News. "It's devastating."The Shreveport Times reported Prator lost two burros in the flooding when they became panicked by the rising water and tried to escape.
Like Page Sky Pixel La Camera/Photo · 2,648 Likes· June 8 at 12:00am · Downtown Shreveport River Walk Downstream in Natchitoches Parish, water rose on roadways and residents saw some unwanted guests on their property, KSLA.com reported."There was alligators in the yard this morning," said parish resident Bruce Capps. He also said their home has been flooded, but they were given days of warning that allowed them to move belongings to higher ground.Gov. Bobby Jindal declared a state of emergency as the flooding worsened, The New Orleans Times-Picayune said. And there's even more bad news for this swamped area: the flooded river isn't expected to recede back to normal levels this week."In Shreveport, the river level should remain above major flood stage (33 feet) through this weekend," said weather.com meteorologist Chris Dolce. "The floodwaters will continue to move through Louisiana and eventually make their way into the Mississippi River with their final destination being the Gulf of Mexico."Some have been forced from their homes, but others are barely keeping the encroaching floodwaters from entering their homes, the Shreveport Times reported. While speaking with the Times, resident Kellie Simpson – whose home, on a hill, is now surrounded by water – summed up the helplessness that consumed Shreveport's citizens over the weekend."We're literally holding back the Red, and the Red is mighty."Payne Kuntz watches the high water in the Les Maisons Sur La Rouge subdivision. The Red River crested Monday, June 8, 2015, and likely will stay at or around its current level for the next few days before slowly decreasing, National Weather Service meteorologist Davyon Hill said. (Henrietta Wildsmith/The Shreveport Times via AP) …Show More
Your Carbon Emissions May End Up Starving Poor People in Africa By Willy Blackmore | Takepart.com4 hours agoTakepart.com
Your Carbon Emissions May End Up Starving Poor People in Africa While the grow-your-own ethos has gained popularity in the United States in recent years, for many people around the globe, having a garden is not a matter of choice. Because in many places it's still your backyard, not the grocery store, that provides the bulk of your food. Globally, 70 percent of the food supply comes from smallholder farms—and if climate change continues unabated, those subsistence growers may be the ones most dramatically affected.A new study published Wednesday in the journalPLOS One looked at how a changing climate will reshape the growing calendar come 2100. Under "business as usual" climate-change projections, the researchers determined that the number of "suitable growing days" will drop by 11 percent, on average, around the world—and far more in certain regions. The tropics allow for a year-round growing season, but the climate-change impacts on temperature, drought, and solar radiation could cut 200 days from the farming calendar. So, Why Should You Care? According to the report, the world's poor—nearly a third of the population—is "highly vulnerable to changes in the supply of plant-related goods and services." Just as low-lying island and coastal communities are on the frontlines of sea-level rise, in other words, the world's poor farmers will be hit hardest by this projected upending of the farming calendar. This will change not only the availability of food but also access to fiber, fuel, jobs, and revenue, the authors note.There are some winners, according to the study—parts of Russia, China, and Canada in particular will gain growing days thanks to rising temperatures.Last year, a study published in the journal Nature attempted to create the growing conditions that future farmers might be forced to cope with. Researchers grew staple crops in test plots where additional carbon dioxide was pumped in to mimic a greenhouse-gas-infused atmosphere of the future. The study environment allowed researches to see how yield and nutrition might behave if there were 500 parts per million of carbon dioxide in the air instead of the current 400 parts per million. While yields increased, levels of zinc and iron in the grains and legumes declined. There are already 2 billion people who suffer from zinc and iron deficiencies, which contribute to 63 million deaths annually, according to the Harvard School of Public Health.Related: Here's How Climate Change Will Make Food Less NutritiousWith hot, dry weather already coming to bear on California and other parts of the West, both farmers and consumers are starting to get a taste of what climate change might mean for the food we eat. But if the findings of studies such as these are borne out, the "End of Avocados" could be only the beginning.
Monitoring legal pot: How do we know if it works?
 By GENE JOHNSON6 hours ago
SEATTLE (AP) — Dozens of government officials and researchers from a half-dozen U.S. states and a few countries that have legalized marijuana or are at least thinking about it are gathering in Washington state this week for meetings focused largely on one question: How do we know if it's working?Organizers say it's crucial to get a better handle on what data are being collected about the impacts of legalization and to consider what further research is needed. Otherwise, it's going to be tough to quantify how this major social policy change is affecting everything from school suspension rates to traffic fatalities."The real purpose … is to be sure we're doing the best we can to evaluate the impacts," said John Walsh, with the Washington Office on Latin America, a social-justice organization sponsoring the conference along with the Washington state chapter of the American Civil Liberties Union. "We want to learn from the pioneers for the pioneers, but be more systematic about what we know and what we still need to learn so the jurisdictions that are coming next can avoid mistakes and do an even better job."The conference, held in Seattle and Spokane, has drawn officials from the legal pot states of Washington, Colorado, Oregon and Alaska, as well as Vermont and California, which is expected to vote on legalization next year. Other attendees have come from Jamaica, Mexico, Colombia and Uruguay, the only country that has legalized the adult use of marijuana.Washington's legal pot law, passed in 2012, included a requirement that the state conduct a cost-benefit analysis, and some data are being tracked and analyzed, including on marijuana-involved traffic stops, marijuana-related calls to the state poison center and admissions to addiction treatment centers. Surveys provide a good idea of students' attitudes toward and use of marijuana, and the University of Washington is assessing marijuana-related parenting behaviors to better inform prevention efforts.In Colorado, the only other state where legal, recreational pot sales have started, officials are also tracking marijuana-related school suspensions, hospital room marijuana mentions, impaired driving cases and poison control calls.
FILE – In this Feb. 20, 2015, file photo, Peter Lomonaco, co-founder of the Alaska Cannabis Club, an …But there are shortcomings, too, as Dr. Kathy Lofy, Washington's top public health officer, wrote in notes for the conference. Health-risk behavior surveys are of limited use when it comes to estimating marijuana use in small areas or among ethnic groups; it's not clear how to identify marijuana-related car accidents; there's limited data available on long-term marijuana use; and there's no national consensus yet about how to survey people about changing ways of using pot, such as by vaporizing it or eating it.The conference also provided a chance for attendees to chat about what has and hasn't worked well in Washington, Colorado and Uruguay.Dr. Jay Butler, the public health director in Alaska, which joined Oregon in voting to legalize pot last year, said in response to a conference questionnaire that he wanted to learn more about the legal markets that are already up and running. And Conrad Gregory, the chief economic development consultant for California Lt. Gov. Gavin Newsom, said he was interested in ideas for how to incorporate the growers in that state's famed "Emerald Triangle" into any statewide legal marijuana industry, should California vote to legalize.Dr. Wendel Abel, who serves on the agency that has been set up to regulate medical marijuana in Jamaica, noted that governments need to carefully craft messages for young people that just because marijuana's legal doesn't mean it's not harmful — something public health advocates said Washington state failed to do before legal sales began.But he said he was also struck by the economic possibilities on seeing that recreational sales in Washington and Colorado have topped a combined $500 million, with tens of millions of dollars in tax revenue coming into state coffers."You're able to divert funds that would have gone into the black market," he said. "This is attractive."
What countries have offered for Paris climate agreement
 By KARL RITTER7 hours ago
FILE – A Thursday, Nov 14, 2013 photo from files showing cows standing in front of the latest coal-fired power station of German power provider RWE in Hamm, Germany. The global climate agreement that's set to be adopted six months from now in Paris is supposed to apply to all countries, from large industrialized economies to tiny island nations who fear they will perish amid rising seas. But the major climate polluters of the world are expected to lead the way, and many have, by setting targets for reducing emissions of climate-warming gases including carbon dioxide, well in advance of the Paris summit. (AP Photo/Martin Meissner, File)BONN, Germany (AP) — Ethiopia on Wednesday became the latest country to present a plan to reduce its greenhouse gas emissions for a global climate pact that's supposed to be adopted in Paris later this year.Related Stories
Ethiopia's emissions are just a tiny fraction of the world total, but the African country said that with support from developed nations it would bring them down slightly by 2030.The submission, which came during climate talks in Bonn, means that U.N. now has targets covering 39 countries well in advance of the Paris summit.However, early analyses by climate researchers and environmental groups show the combined impact falls short of the sharp cuts in emissions that scientists say are required to keep global warming in check.Here's a look at what the biggest polluters have offered, each using their own timeframes and accounting methods:EUROPEAN UNION: Collectively, the 28-nation EU is the world's third-largest source of greenhouse gas emissions. The bloc has pledged to cut its emissions by at least 40 percent by 2030 compared to 1990. It's already halfway there, having slashed climate pollution by nearly 20 percent since 1990. Renewables like wind, solar and hydropower make up about 15 percent of its energy mix and the EU aims to boost that to 27 percent in 15 years.UNITED STATES: The biggest climate polluter historically and current No. 2, the U.S. aims to make its 2025 emissions 26-28 percent lower than they were in 2005. That's equivalent to a 14-17 percent reduction below 1990 levels, according to Climate Action Tracker, a research group that analyzes countries' targets. In its submission to the U.N., the U.S. said it plans to achieve its target with a range of measures, including stricter standards on carbon pollution from power plants and motor vehicles and reducing the use of highly potent greenhouse gases used in refrigeration and air conditioning.MEXICO: Most developing countries aren't expected to cut their emissions in the next decade because they need fossil fuels — a key source of energy and emissions — to grow their economies. But they can slow the increase in emissions by boosting the share of renewables, increasing energy efficiency and other measures. Mexico has pledged for its 2030 emissions to be 25 percent lower than they would have been without any climate actions. It's willing to raise that target to 40 percent with financial and technological support from rich countries.CHINA: The world's most populous country and top climate polluter is expected to submit its climate target to the U.N. by the end of June. But in a historic joint announcement with the U.S. in November 2014, it gave an indication of what the highlight will be: a pledge to peak its emissions around 2030. Some analysts project China's peak will come sooner. Much will depend on whether the country is able to reduce its dependency on coal for electricity generation. Coal generates the highest emissions of all fossil fuels.JAPAN: Japan, the world' fifth-largest emitter of greenhouse gases, hasn't officially submitted a target to the U.N. but announced plans to reduce emissions by 26 percent from 2013 to 2030. Critics say that's less ambitious than what the U.S. and EU have offered. According to Climate Action Tracker, it corresponds to an 18 percent reduction below 1990 levels. The government wants to restart nuclear reactors that met upgraded safety standards following the 2011 disaster in Fukushima. Meanwhile, fossil fuels remain the preferred option, with more than 40 coal-fired power plants planned or under construction. Japan's plans call for fossil fuels to account for just over half of total power generation in 2030, with 24 percent from renewable energy and 22 percent from nuclear power.RUSSIA: Moscow has pledged to reduce greenhouse gas pollution by 25 to 30 percent by 2030, compared to 1990 levels. Russian emissions fell sharply with the collapse of the Soviet economy but have started climbing again. It's unclear how Russia plans to account for the effect on emissions of its vast forestry sector — forests absorb carbon from the atmosphere. Climate Action Tracker estimates that if forests are part of the Russian target, it would mean industrial emissions would only need to decrease by 6 to 11 percent compared to 1990.CANADA: After withdrawing in 2011 from the Kyoto Protocol, the emissions treaty that the Paris agreement is meant to succeed, Canada has been widely viewed as a laggard in the U.N. climate talks. Ottawa has pledged to cut emissions by 30 percent below 2005 levels in 2030. Observers of the climate talks have dismissed that target as too weak, but also raised questions about whether it can be achieved. There are doubts over whether Canada will meet an earlier, voluntary target to reduce its emissions by 17 percent in 2020, mainly because of growing emissions from tar sands projects.OTHERS: India, Brazil and Australia are among the largest emitters that haven't yet presented their targets. U.N. officials hope that most countries will have done so by October so that they can be added up and their aggregate effect evaluated before the climate summit in Paris._This story has been corrected to show that Canada left the Kyoto Protocol in 2011, not 2007.
Sea Shepherd to Pay Millions to Whale Killers By Taylor Hill | Takepart.comJune 9, 2015 7:19 PMTakepart.com
Sea Shepherd to Pay Millions to Whale Killers Sea Shepherd Conservation Society agreed to pay $2.55 million to Japan's Institute of Cetacean Research on Monday as part of a settlement to resolve a long-standing legal battle over the anti-whaling group's tactics against Japanese whaling ships in the Antarctic.The settlement came the same day the U.S. Supreme Court refused to hear Sea Shepherd's appeal of a federal court's finding that the group was in contempt of a court order to stay clear of Japanese whaling ships.The activist group's tactics at sea include throwing smoke bombs at Japanese whaling ships and using metal-reinforced ropes to damage propellers and rudders. The question is whether those tactics—which typically take place in international waters—amount to piracy, and whether a U.S. court can order those activities to be stopped if they take place outside its jurisdiction.Sea Shepherd believes it can't, but the U.S. Court of Appeals for the Ninth Circuit Court upheld that it can. Now, thanks to the settlement, Sea Shepherd will be giving millions of dollars to an organization it has tirelessly battled against in a fight to save the whales."Sea Shepherd believes that it complied with the Ninth Circuit injunction and does not agree with the holding that it was in contempt," said Claire Loebs Davis, Sea Shepherd's legal counsel. "This settlement resolves the issue of damages resulting from those contempt findings and allows us to put this issue that we have been litigating for more than two years finally behind us."The settlement stems from an ICR lawsuit filed in 2011 against Sea Shepherd and its founder, Paul Watson. The court originally denied the ICR's motion for an injunction against Sea Shepherd. But in December 2012, the Ninth Circuit reversed the decision, which meant Sea Shepherd and Watson had to stay at least 500 yards from Japanese whaling ships in the Southern Ocean.The court also determined that Sea Shepherd's actions amounted to piracy under international law. That charge has been disputed by some legal experts, because the group's actions did not involve the pursuit of monetary gain.Sea Shepherd's U.S. operation has maintained that it was not in contempt because it halted all of its involvement in the Southern Ocean after the injunction, but the group did transfer ownership of one of its boats to Sea Shepherd Netherlands. Because that boat was later used in the organization's Southern Ocean campaign, the court ruled Sea Shepherd was indeed in contempt of the injunction.RELATED: Japan's Whaling Fleet Comes Home Empty-Handed The settlement outlines that Sea Shepherd will pay $2.55 million to the ICR, and in turn, the ICR will drop all claims against Watson, the former Sea Shepherd board of directors. The money will come from a Sea Shepherd legal fund and "did not draw from donor funds," Davis said.Gavin Carter, a Washington, D.C.–based adviser to the ICR, welcomed the settlement."The agreement shows that you can't willfully ignore the law, even on the high seas," Carter said. "The underlying case is about safety at sea, and the contempt charge relates to Sea Shepherd continuing to attack research vessels."The settlement, Davis added, will allow Sea Shepherd to concentrate on counterclaims it filed in continuing litigation in the district court, where the ICR is seeking a permanent injunction against the group."Now we can focus on the fact that they have been involved in illegal whaling in the Southern Ocean for a number of years and that they have taken violent actions against activists who have tried to prevent their illegal whaling," Davis said.Sea Shepherd says the ICR tries to kill more than 1,000 whales in the Southern Ocean Whale Sanctuary each year, including minke, humpback, and endangered fin whales.The International Whaling Commission banned commercial whaling in 1986. But Japan has largely ignored the ban, citing an exemption that allows for whale hunts to continue as long as they are done for "scientific research."But in March 2014, the International Court of Justice ruled that the annual hunt was illegal because it was not conducted for research purposes but rather to obtain whale meat for sale on the international market. That prompted Japan to declare a one-year moratorium on the Southern Ocean hunt in 2014, but the country has vowed to resume Antarctic whaling in late 2015.In a related move, Japan announced it will resume "research whaling" in the northwestern Pacific beginning on Thursday and lasting through late August. The Japanese Fisheries Agency has approved the taking of 90 sei whales and 25 Bryde's whales during the hunt.
South Korea cuts rates as MERS clouds outlook; 14 new cases
 By Ju-min Park and Christine Kim13 minutes ago
A tourist wearing a mask to prevent contracting Middle East Respiratory Syndrome (MERS) uses her mobile …By Ju-min Park and Christine Kim Related Stories
SEOUL (Reuters) – A deadly outbreak of Middle East Respiratory Syndrome (MERS) forced South Korea's central bank to cut interest rates on Thursday as authorities reported 14 new cases.Worry in South Korea about the outbreak has been reflected across the region with dozens of suspected cases being tested in Hong Kong, though none confirmed, and many thousands of trips to South Korea canceled.South Korea's outbreak, with 122 cases and nine deaths, is the largest outside Saudi Arabia and began last month when a 68-year-old South Korean businessman brought the disease back from a trip to the Middle East.All subsequent infections have been traced to the original patient and happened in health facilities.President Park Geun-hye has put off a trip to the United States to deal with the disease as the total number of cases rises daily.The central bank of Asia's fourth biggest economy said it had to act and cut its policy rate by 25 basis points to a record-low 1.50 percent."We decided to cut rates today in a pre-emptive move to contain the economic fallout from MERS," Bank of Korea Governor Lee Ju-yeol told a media briefing.Economic policymakers were already under pressure to stimulate the economy as weak global demand and a strong won have dented exports and discouraged spending by consumers and companies.One positive sign was a fall in the number of South Korea's schools and universities that have closed.The total dipped to 2,431 on Thursday from about 2,700 the previous day after a joint team of experts from the World Health Organization (WHO) and South Korea recommended that schools be reopened as they were unlikely to spread the disease."We all need to put behind us excessive fear and psychological withdrawal over MERS and try to go back to normal daily lives next week so we can minimize the impact on the economy," Kim Moo-sung, who heads the ruling Saenuri party, said at a party meeting.HONG KONG ALERT MERS was first identified in humans in 2012. Most of the global cases, which number 1,271 according to World Health Organization data, and at least 448 related deaths, have been in the Middle East.But memories are fresh in Asia of Severe Acute Respiratory Syndrome (SARS), which emerged in 2002-2003 and killed about 800 people worldwide.MERS is caused by a coronavirus from the same family as the one that caused SARS. It is more deadly than SARS but does not spread as easily, at least for now.In Hong Kong, a clinic said it was testing two people who had both recently traveled to South Korea. Thirty-one people in Hong Kong who suspected they might have caught the disease have tested negative.Hong Kong issued a "red alert" advisory on Tuesday against non-essential travel to South Korea while Singapore Airlines said it would waive fees for customers who want to cancel or rebook flights to South Korea.Despite the fears, only one case has been reported outside South Korea in the current outbreak, that of a South Korean man who traveled to China via Hong Kong after defying a suggestion from health authorities in South Korea that he stay in voluntary quarantine.Among the new South Korean cases was a pregnant woman who contracted the virus in an emergency ward that has been linked to other confirmed cases, the health ministry said.The woman's pregnancy would limit the scope of treatment available, but she was in stable condition, the ministry said. The woman's parents had previously tested positive for MERS.(Additional reporting by Anne Marie Roantree in HONG KONG; Writing by Jack Kim; Editing by Tony Munroe)
EPA Plans to Regulate Airline Industry's Greenhouse Gas EmissionsReuters
New airline emissions rules would only affect plane designs certified from 2020. (AP Photo/Michael Sohn) By Valerie Volcovici The Obama administration on Wednesday released a scientific finding that greenhouse gases from aircraft pose a risk to human health, paving the way for regulating emissions from the U.S. aviation industry.An "endangerment finding" by the Environmental Protection Agency would allow the administration to implement a global carbon dioxide emissions standard being developed by the United Nations' International Civil Aviation Organization.The finding had been under review at the White House Office of Management and Budget and returned to the EPA for final release.The ICAO is due to release its CO2 standard for comment in February 2016, with the aim of adopting it later that year. But the requirement is expected to apply only to new aircraft designs certified from 2020, leaving most of the world's existing fleets unaffected for years to come.Aviation accounted for 11 percent of energy-related carbon dioxide emissions from the transportation sector in 2010 in the United States, according to the International Council on Clean Transportation.The EPA's ruling will mark the first step toward regulating aviation's greenhouse gas emissions, and aviation will become the latest industrial sector to be regulated under the Clean Air Act after cars, trucks and large stationary sources like power plants.Related:  Start-Up Airline Crowdfunding to Raise MoneyBut it came only after a federal court ruled in 2012 in favor of environmental groups that had sued the EPA, saying it was obligated to regulate aircraft emissions under the law.The airline industry favors a global standard over individual national standards since carriers operate all over the world and want to avoid a patchwork of rules and measures, such as taxes, charges and emissions trading programs.
The airlines say they prefer one global standard over multiple localized ones. (AP Photo) "If you're a big airline and you're flying to 100 countries a day, then complying with all those different regimes is an administrative nightmare," said Paul Steele, senior vice president at the International Air Transport Association, the industry's main global organization.
15-year-old makes the epic discovery of a new planet that's 1,000 light years from Earth
 By Jessica Orwig6 hours ago
(Keene University) At just 15 years old, Tom Wagg discovered what astronomers only began to find 20 years ago — a planet far from Earth, outside of our solar system.Wagg is one of the youngest to ever detect a planet, according to a press release from Keele University in England where he was working when he made his epic discovery.In fact, Wagg's new planet closely resembles some of the very first exoplanets ever identified in the mid '90s that looked completely different from anything astronomers had ever seen and actually spawned a complete revision of how we think planetary systems form today. The newly-discovered planet falls into a class of exoplanets called hot Jupiter's. These planets are large like Jupiter but, unlike Jupiter, they orbit extremely close to their host star — closer than Earth's distance from the sun.At such cozy distances, these exoplanets can reach blazing temperatures over 1,000 degrees that are what put the "hot" in hot Jupiter.Wagg's exoplanet is located in a distant solar system within our home galaxy, the Milky Way, 1000 light years from Earth. It's about the same size as Jupiter, but only takes two days to orbit its star. Jupiter, by comparison, takes 12 Earth years, or 4,272 days to orbit the sun.If you look at the constellation Hydra in the night sky, you'll be looking in the general direction of the planet's home. Here's a visionary sketch of what Wagg's planet, which has yet to be assigned a name, might look like:
(David A. Hardy.Â) It's the hot Jupiters' combination of size and proximity that makes these types of exoplanets relatively easy to spot with today's powerful telescopes through a common detection technique. This technique, which Wagg used, works by examining the amount of light the exoplanet blocks when it passes between Earth and the host star.By graphing the amount of light Earth receives from the distant star, planet hunters will observe a dip — like in the example below — every time the star crosses over, or transits, the face of the star.Your browser does not support the video tag. labjg on YouTubeSince 2009, NASA's famous Kepler Space Telescope has used this transit technique to detect thousands of potential exoplanets throughout the Milky Way, over 1,000 of which have been confirmed. But you don't have to have a telescope in space to do this.Case in point, Wagg discovered the exoplanet through the Wide Angle Search for Planets (WASP) project, which combines the light collecting capabilities of small telescopes at universities across the UK. With these telescopes, the scientists who work with WASP generate thousands of light charts from stars across the galaxy."The WASP software was impressive, enabling me to search through hundreds of different stars, looking for ones that have a planet," Wagg said in the Keene University press release.Although this technique is a popular one for planet hunters, it's not the most reliable because there are a number of other reasons for a dip in light intensity, such as a gas cloud, a white dwarf, or a glitch in the technology. That's why it took two years of follow-up studies to confirm that Wagg's planet was, in fact, a real planet.Wagg is now 17 years old and has plans to soon attend college and study physics.NOW WATCH: Neil deGrasse Tyson: Here's How Long You Could Survive On Every Planet In Our Solar System
Secretive Donors Gave U.S. Climate Denial Groups $125 Million Over Three Years The Guardian Posted: Updated: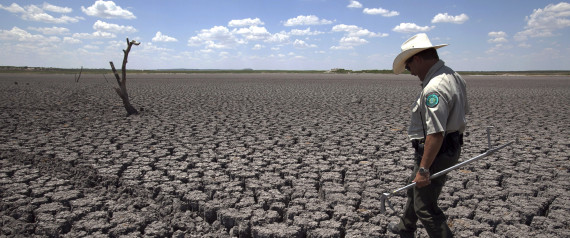 The secretive funders behind America's conservative movement directed around $125m (£82m) over three years to groups spreading disinformation about climate science and committed to wrecking Barack Obama's climate change plan, according to an analysis of tax records.
FOTO Povestea celebrelor caselor cu "ochi" din Sibiu.
Cum a apărut unul din cele mai faimoase simboluri ale oraşului 11 iunie 2015, 02:45 deRamona GăinăDevino fan Salvează în arhivă
"Ochii" reprezinta una din atractiile Sibiului – Fotografii Ramona Găină "Ochii" din acoperişurile caselor vechi sunt o adevărată "marcă înregistrată" a Sibiului şi constituie una din principalele atracţii pentru turiştii care ajung în fosta Capitală Culturală Europeană. ŞTIRI PE ACEEAŞI TEMĂ Paştele la neoprotestanţi. Cum sărbătoresc de fapt Învierea lui Hristo… Dacă ajungeţi în centrul Sibiului sau în cartierele vechi, cu siguranţă veţi îndrepta obiectivul aparatului de fotografiat spre ferestrele din acoperişurile vechi, de un farmec aparte, unice în România. Sute de "ochi" veghează din toate direcţiile viaţa vechiului burg medieval, reprezentând una din principalele atracţii ale oraşului din inima Transilvaniei.    Povestea lor, spun specialiştii, începe undeva în secolul XIX. "Eu îi prezint ca un trademark al Sibiului, pentru că dacă mergem la Sighişoara nu găsim aceşti «ochi». Aceasta este o metodă de deschidere şi de amenajare de goluri în acoperişurile Sibiului pentru ventilare şi pentru aerisirea acoperişurilor, casele fiind folosite în acea vreme ca depozite, de la mâncare până al obiecte vechi.    În Evul Mediu erau alţi "ochi" în Sibiu. Din ce spun specialiştii arhitecţi, aceşti "ochi" sunt nişte ventilări de tip baroc din secolul al XIX-lea, nu sunt foarte vechi. Probabil că a fost soluţia de amenajare a unui constructor sibian, pentru că o găsim foarte larg răspândită în Sibiu şi în jurul Sibiului, spune Răzvan Pop, şeful Direcţiei pentru Cultură, Culte şi Patrimoniu Cultural Naţional din Sibiu    Prin forma lor, au creat această imagine a "ochilor" Sibiului care te urmăresc de oriunde. Specialiştii spun că farmecul lor vine şi din faptul că nu se regăsesc în forme identice peste tot. "Ei de fapt creează încă un element de frumuseţe a oraşului, care atrage turistic, tocmai de aceea ne interesează foarte mult salvarea şi menţinerea acestor ochi în faţa unui val de mansardări, este una dintre condiţiile noastre ca aceşti ochi să nu dispară şi să fie menţinuţi pe şarpante, este o condiţie a noastră sine qua non pentru a se păstra acest farmec local. S-au făcut câteva intervenţii şi după aceste intervenţii, dându-ne seama că se pot pierde, am intervenit cu această obligaţie", a adăugat istoricul Răzvan Pop.    Vă mai recomandăm:    Povestea fascinantă a medicului român care a reformat sistemul de stat fără un ban de la buget: Livia Ognean, îngerul copiilor născuţi de câteva sute de grame   Medicul neonatolog Livia Ognean (46 de ani) a reuşit să mobilizeze colegi, părinţi şi oameni obişnuiţi pentru a schimba în bine viaţa unor copii de numai câteva sute de grame, internaţi la terapie intensivă neonatală în cadrul Spitalului Clinic Judeţean de Urgenţă Sibiu. Totul prin forţe proprii, independent de statul român.   Tizii sibieni ai unor politicieni celebri – strungarul Adrian Năstase, inginerul Ludovic Orban şi tâmplarul Mihai Ungureanu   Trei sibieni sunt posesorii unor nume cu rezonanţă în viaţa politică: Adrian Năstase, Ludovic Orban şi Mihai Ungureanu. Oamenii povestesc amuzaţi ce glume se fac pe seama lor, dar şi cum îşi văd celebrii tizi de la Bucureşti.   Satul unde nu s-a mai născut nimeni de 27 de ani. Povestea celor 12 oameni care mai trăiesc în Gherdeal: "Saşii au plecat în Germania, românii – sub brazi"   Ultima nuntă în satul sibian Gherdeal a avut loc în 1987, iar ultimul copil s-a născut aici în 1988. Din comunitatea înfloritoare de altădată, care număra 300 de suflete de români şi de saşi, acum au mai rămas doar 12 locuitori, şi toţi trecuţi de 50 de ani. Amintirile lor au rămas închise în cutii cu fotografii alb-negru. Ochii din acoperisurile Sibiului 0 0 (0 voturi) Vizionez mai târziu IMAGINI DIN ACEEASI GALERIE 


Citeste mai mult: adev.ro/npr8bc