Tropical storm Erika drenches parched Cuba
 By Francisco Jara3 hours ago
Havana (AFP) – Tropical storm Erika broke up as it raked across Cuba, drenching the drought-parched island in heavy rain after killing at least 20 people on the Caribbean island of Dominica.Related Stories
The Miami-based National Hurricane Center later called off all coastal watches and warnings and said the storm had "dissipated" — a relief for a dozen Caribbean island nations stalked in recent days by Erika.But it did caution that Florida should keep an eye on "the remnants."The storm dumped heavy rains on the Dominican Republic and Haiti in recent days, but its deadliest impact was on the tiny island nation of Dominica, which is still recovering from the assault and where the death toll could yet climb.Floods and mudslides unleashed by the storm left scenes of devastation in the island of about 72,000 people."The visual damage I saw today, I fear, may have set our development process back by 20 years," Dominica Prime Minister Roosevelt Skerrit said Friday after surveying the damage.
Waves break onto the seafront in Santo Domingo, Dominican Republic on August 28, 2015 during Tropica …"Of greatest concern however, is the loss of life. So far we have confirmed that at least 20 citizens have died, and some are missing," he said.Highways sustained widespread damage and bridges were washed away, he said.In Cuba, the heavy rains came as welcome news to an island enduring its worst drought since 1901."The rains, at times intense, are received with pleasure, given the intense drought that affects this region since the end of last year," the official Cuban news agency Prensa Latina said.After pounding Dominica on Friday, Erika let loose on Haiti, where authorities set up emergency shelters across the country.According to an initial tally, one person was killed in a landslide and two people were injured in the Port-au-Prince region when a house collapsed. Flooding was reported in two regions after heavy rains.Many homes in Haiti are rickety at best and more than 60,000 people are still living in emergency housing around Port-au-Prince following the country's devastating 2010 earthquake that killed more than 250,000 people and crippled the nation's infrastructure.Haiti is located on the western half of the island of Hispaniola, which also includes the Dominican Republic.Dominican Republic authorities had issued a red alert as schools, beaches and ports were closed and civil protection organizations were ordered to be at the ready.
Dominica digs out from storm damage that killed at least 20
 By CARLISLE JNO BAPTISTE and DANICA COTO8 hours ago
ROSEAU, Dominica (AP) — Rescue crews jumped off boats and trudged through mud, rocks and uprooted trees Saturday to reach communities cut off by a tropical storm that killed at least 20 people and left nearly 50 missing in the eastern Caribbean island of Dominica.Related Stories
Volunteers helped carry food, water and clothes for dozens of Dominicans who have been isolated for up to three days after Tropical Storm Erika dumped some 15 inches (38 centimeters) of rain on the mountainous island.Prime Minister Roosevelt Skerrit pleaded for international aid, saying the damage pushed Dominica back by two decades, and he warned of more rain in upcoming days. He met Saturday with members of a newly created committee charged with helping rebuild an island devastated by floods and landslides."It's a very daunting task," said opposition leader Lennox Linton, who met with Skerrit. "The country has been significantly set back."At least 20 people were still missing in the southeast village of Petite Savanne, one of the hardest hit areas and home to some of Dominica's steepest mountains."They are not expected to be found," Linton said, warning that the number of dead and missing would likely rise. Dozens of injured were still being airlifted to the hospital in the capital of Roseau.
Residents salvage a mattress from a home partially submerged in mud from a mudslide triggered by Tro …Among those receiving care was Richard Baron, a 51-year-old mechanic who was swept away in a flood with his son as they scooped mud out of their home."He shout, 'Daddy, Daddy! Daddy, Daddy! When I look up, I see the whole mountain and everything was coming down toward us," he said. "I was down on the ground, gliding with the landslide."Baron said he managed to grab onto a tree and then onto his son."My son was about 10 feet away from the ravine. He would have perished," Baron said, adding that he lost several friends and relatives.As Dominicans struggled with the loss of family and property, they heeded Skerrit's advice to help each other.Map locates Dominica, where at least 20 people were killed by Tropical Storm Erika; 1c x 2 inches; 4 …Go-fast boats zipped around Dominica, carrying rescuers and those seeking to reach relatives trapped in isolated communities.Young men around Roseau fanned out to assist neighbors and clear roads, said Thomas Holmes, a guidance counselor who has been meeting with victims he said are numbed by the disaster."We assumed we'd be getting some rain, but not for that duration," he said. "It hit Dominica for over 11 hours."Officials said the flooding was so destructive in part because the small island has 365 rivers as well as several lakes and waterfalls. The main airport, which was recently renovated, remained closed and partially underwater, and dozens of bridges have been washed out.Some Dominicans took ferries to the nearby islands of Martinique and Guadeloupe to catch flights elsewhere to stay with friends and family. Those who stayed behind shoveled mud from their homes as television sets, bookcases and mattresses piled up outside.
Rose Dormice inspects her bedroom where the roof collapsed during high winds and heavy rains caused  …"The destruction is unbelievable," said Terry Dyer, who lives on Dominica's west coast and is cut off from the capital. "It is sudden and widespread. I have never seen that before."As Dominicans continued to dig out on Saturday, Tropical Storm Erika dissipated after drenching Cuba, the Dominican Republic and Haiti.At least one person died in Haiti in a suspected mudslide, and four others were killed and another 11 were hospitalized in Leogane, just west of the Haitian capital, when a truck carrying a liquor known locally as clairin crashed into a bus and exploded. Authorities said it apparently was raining when the accident occurred.Haitian authorities also evacuated 254 prisoners in Gonaives to other locations because of flooding, and two people were hospitalized after their home in Port-au-Prince collapsed in heavy rains.The remnants of Erika drifted near the coast of eastern and central Cuba on Saturday and were expected to move into the southeastern Gulf of Mexico on Sunday. The Hurricane Center said that heavy rains and gusty winds are still possible across southern and central Florida Sunday.Meanwhile in the Pacific, Jimena turned into a powerful Category 4 hurricane with maximum sustained winds near 150 mph (240 kph). The Hurricane Center said it was expected to remain a major hurricane through Monday, though it did not pose an immediate threat to land._Coto reported from San Juan, Puerto Rico. AP writers Anne-Marie Garcia in Havana, Evens Sanon in Port-au-Prince, Haiti and Tamara Lush in St. Petersburg, Florida contributed to this report.
Lava Erupts From Hawaii's Kilauea Volcano, Creeps Into Nearby ForestPublished Aug 28 2015 10:16 PM EDTweather.com 
Lava Erupts from Hawaii's Kilauea VolcanoA volcano on Hawaii's Big Island began erupting Thursday, sending a thick stream of lava into the forests nearby. One of the world's most active volcanoes began erupting again on Hawaii's Big Island Thursday morning, sending a thick ribbon of lava from its summit down into the forests nearby.Hawaii's Kilauea Volcano, seen from the air as it erupted Thursday. (Reuters)The lava lake at the summit of Kilauea Volcano, located within Hawaii Volcanoes National Park near the southern end of the island, was still active Friday, according to officials with the U.S. Geological Survey office that monitors the volcano.The volcano's lava flow posed no threat to surrounding communities at this time, they added, "but [they] are being monitored closely," as some of the lava flows "are marked by smoke plumes where lava is creeping into the forest."Lava from the volcano had moved about half a mile in less than 24 hours, a witness told Reuters, and was headed toward a subdivision called Eden Roc, where about 450 people live.Reuters reports that a magnitude 3.8 earthquake occurred beneath the volcano on Thursday, and "low levels of seismic activities continue across the volcano," USGS added.Read more on Kilauea Volcano's status at the USGS Hawaii Volcano Observatory here.
South Dakota's Underground Lakes May Hold Purest Water On Earth Wind Cave National Park's lakes are located hundreds of feet beneath the Black Hills
By Kevin BurbachPosted: 08/29/2015 11:09 AM EDT | Edited: 08/29/2015 11:11 AM EDT
ASSOCIATED PRESSWIND CAVE NATIONAL PARK, S.D. (AP) — Hundreds of feet beneath the Black Hills, a team of scientists and researchers snake through dark, narrow and silent corridors of ancient rock to reach their goal: what is thought to be some of the purest water on Earth.The crew of National Park Service scientists that's anchored by microbiologist Hazel Barton travels sporadically to the lowest reaches of South Dakota's Wind Cave National Park to study a series of underground lakes, which were discovered in the 1960s and aren't home to any animal life or even easily detectable microscopic organisms.But Barton, from the University of Akron, has discovered there is bacteria — albeit scant — in the lakes. She's beginning to analyze about six years of data and hopes to decipher how the bacteria survives, answer questions about how it interacted before multicellular organisms came along and perhaps find new sources of antibiotics."It has the potential to answer a lot of questions that we have in biology that you can't answer anywhere else because you have levels of complexity," she said. 
ASSOCIATED PRESSTo gather the necessary samples, caving experience is crucial: It takes more than two hours for even the most adept cavers to reach Calcite Lake, the nearest body of water. "It's certainly not a route for the inexperienced," according to park service scientist Marc Ohms, who often joins Barton and, by his count, has made over 50 trips.It's a quiet affair. Cavers typically hear only their voices, the scraping of feet and some grunting as they squeeze through crevasses — the narrowest is about 7 inches wide — with equipment that's light enough to carry and durable enough to survive the journey.Barton, a 44-year-old British transplant, began caving here when she was a graduate student in Colorado, making weekend trips and later getting a tattoo of the cave. She has a reputation as an adventurous caver and has been featured in several film and television documentaries.During her first excursions, Barton brought only a few liters of lake water back to study its properties. But with the help of a filtration system designed by one of her students, the microbiologist now filters hundreds of liters of cave water, which hosts an unusually low concentration of bacteria."So there was 2 billion years of history where bacteria were the top predators and you can't see that, you can't visualize those interactions anymore because they don't exist — well, they do and we can get to them in Wind," she said.Because there are so few living things in the lakes' ecosystem, the organisms have to fight for survival. Thus, the bacteria's predatorycharacteristics could help scientists find new antibiotics, Barton said. Having exhausted other routes, they're turning to exotic environments like big, deep caves for that very reason.Barton and her fellow cavers are doing so carefully. Because of its pristine nature, cavers and scientists have to take special precautions to make sure they don't contaminate Wind Cave lakes and surrounding areas: They don't bring crumble-prone foods, they eat over baggies and they urinate in bottles.Above ground, the National Park Service has been concerned about development on the land. Several times, officials have objected to proposals from groups wanting to draw more water from the Madison Aquifer — of which the lakes are the top — for fear that the lakes could be permanently drained."We just don't know what we have down here. We just now discovered in the last five years that we have this resource … and we don't want to see these natural processes eliminated," said Rod Horrocks, a physical scientist with the park service.Barton hopes to have her work wrapped up by the end of the year. Already, she's presented some of her findings to the U.S. Department of Energy's Joint Genome Institute, where she said scientists asked her to send samples so that they could determine exactly what organisms are in the lakes.In the meantime, Wind Cave's lakes could soon become a hotbed for scientific research — if you can squeeze down there."As soon as the word gets out," she said, "I imagine people are going to be jumping all over the place to try and do research."Also on HuffPost:
The moon is going to turn red next month, and it could mean the end of the world
Get the bunker stocked up, we're going to need it.In the wee hours of September 28th we will experience one of the darkest and brightest moons of the year. At roughly 2 A.M. the moon will be closer to Earth than normal, causing it's shine an extra bright white and become what is known as a 'Supermoon'. Yes, we know it sounds like a child named it, but that's what we're dealing with.Anyway, the Supermoon won't last for long, as it will then be eclipsed by 4.30 A.M. when the Earth stands directly between it and the Sun. This is expected to last for about an hour and a half, during which time the sun's rays will bend around the Earth, causing the moon to develop a coppery hue, creating a "Blood Moon".This will be the fourth Blood Moon in a little over a year, which isn't a good thing if you believe the Christian ministers John Hagee and Mark Blitz, who claim that this is a sign that the world is ending. Supposedly four Blood Moons, and six full moons in between them, which has actually happened this year, is a sign the apocalypse could be on the way, as was predicted it the Book of Revelations.Due to the moons close proximity, its effect on the oceans will be stronger than usual, thus causing floods of biblical proportions. The only thing is, the UK National Tidal and Sea Level Facility  say that even though tides will rise, it'll only be by about and inch, maybe two. Hardly biblical.Sounds like a load of nonsense to us, but we're stocking up on bottled water and twinkies just in case. And if the four horsemen don't turn up, we'll just have a gawk at the pretty moon and eat some twinkies. Win win.MORE: Watch: This Meteor captured over Argentina is all sorts of wow MORE: Watch: Man records 'definitive' footage of UFO racing Virgin Atlantic plane as it takes offMORE: UFO theorists think they've seen a woman on Mars 
Expert: We're 'locked-in' to 3 feet sea level rise

By Brandon Miller, CNN MeteorologistUpdated 2203 GMT (0503 HKT) August 27, 2015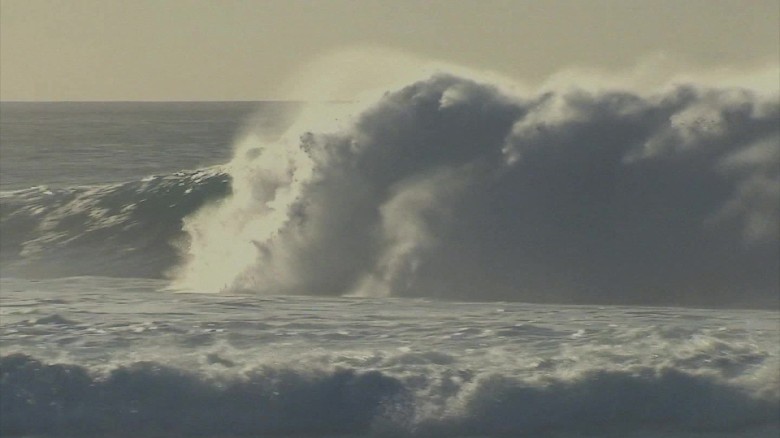 NASA: Rising sea levels more dangerous than thought 02:01 Story highlights NASA: Expect sea level to rise more rapidly Sea levels may go up at least 3 feet(CNN)It was less than two years ago that theIntergovernmental Panel on Climate Change released its all-encompassing assessment on the current state of climate change research and made projections for the future climate of our planet.According to the latest from NASA, however, the projections the panel made for a rise in global sea levels of 1 to 3 feet may already be outdated.According to Steven Nerem of the University of Colorado, we are "locked into at least 3 feet of sea level rise, and probably more."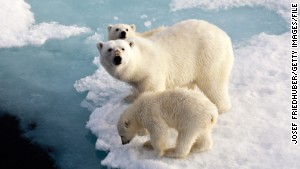 Nerem said experts now think a rise in sea levels toward "the higher end of that range is more likely, and the question remains how that range might have to shift upwards."This is startling news if you are one of the 150 million people on Earth who live near the ocean. Even if you don't live close to the sea, you likely use goods that are manufactured in plants near the water, or vacation at the beach.Even NASA is finding some of its critical infrastructure threatened by the rising seas.What's behind the rising seas?There are three main causes for rising sea levels: The expansion of warmer ocean water, melting mountain glaciers, and ice loss from the massive Greenland and Antarctic ice sheets.The most important number you've never heard ofThe latter of those causes has scientists at NASA the most concerned, and is a key area of focus in the "intensive research effort" the agency announced on Wednesday.One of those projects, called Oceans Melting Greenland, which goes by the intentional acronym of OMG (ironic, right?) will spend the next six years trying to determine how the Greenland Ice Sheet is contributing to sea level rise.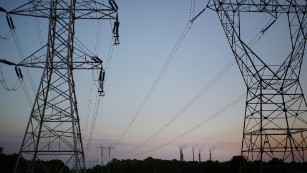 10 photos: What's causing climate change? Meet the top 10 villainsC









The Jakobshavn Glacier, the fastest moving glacier in Greenland, recently broke off a piece of ice large enough to cover the island of Manhattan in ice roughly 1,000 feet thick, according to the European Space Agency.The glacier drains more ice-melt from Greenland into the ocean and contributes more to sea level rise than any other feature in the Northern Hemisphere.If the entire ice sheet in Greenland melted completely, global sea levels would rise around 20 feet, and while this total loss would likely take many centuries to occur, sea levels would rise "as much as 10 feet in a century or two," according to NASA scientist and ice expert Tom Wagner.Many climate experts say temperatures are rising faster than at any point in our known history and that it is largely because of human activities such as the burning of fossil fuels.NASA's increased focus on climate change and rising sea levels is not just about future projections. The agency also is demonstrating the past change in a first-of-its-kind visualization of the entire 23-year satellite record of global sea levels.The agency is using satellite instruments so accurate that NASA Earth Science Division Director Mike Freilich said that if they were "mounted on a jetliner flying at 40,000 feet, they could detect the bump caused by a dime lying flat on the ground."The data gathered reveals that sea levels have already risen nearly 3 inches since 1992. If that doesn't sound like much, remember that a good rule of thumb is: For every inch of sea level rise, you see 100 inches of run-up inland on the coast.But the rise is not uniform. Some places have seen sea levels rise more than 9 inches, while others, like the U.S. West Coast, have actually seen slight decreases in sea level.But before you sell your summer home on Long Island and move to Southern California, you should know that this decrease in sea level was likely temporary. Experts say it was the result of cooler phase in a natural cycle with an unwieldy name: Pacific Decadal Oscillation.That cycle recently switched to a warmer one (giving rise to something called the blob). According to NASA, the West Coast may now start seeing a faster rise in sea level and more than make up for the deficit it has seen over the last 20 years.