Trump says he's declaring North Korea a terrorism sponsor
Olivier Knox Chief Washington Correspondent •Trump declares North Korea as state sponsor of terror
Ad:
13 seconds
Trump declares North Korea as state sponsor of terror
Trump did not announce any breakthroughs on North Korea during his recent 12-day trip to Asia. But there have been other significant developments since his return, including Singapore's decision to suspend trade ties, in keeping with recent U.N. Security Council sanctions.
Democrats on Sunday picked Conor Lamb to run for the congressional seat vacated by former Rep. Tim Murphy (R-Pa.), who resigned last month after it was revealed that he'd urged a woman he was having an affair with to have an abortion.
Lamb, 33, is a federal prosecutor and a Marine Corps veteran. He'll be facing GOP state Rep. Rick Saccone in the March 13 special election.
Democratic leaders said 554 county committee members from Pennsylvania's 18th Congressional District gathered at a local high school on Sunday to select their candidate in a nominating convention. Lamb won on the second ballot.
"This unprecedented convention was held to enable the State Party to hear the voices of the people who live in the 18th Congressional District, and we are thrilled with the outcome," Pennsylvania Democratic Party Chairman Marcel L. Groen said in a statement.
Lamb on Sunday dodged a question about whether he'd support House Minority Leader Nancy Pelosi (D-Calif.) if elected to Congress, telling a reporter from The Washington Post that the query is "too soon, and presumptuous." Republicans effectively made hay of the Democratic leader's national unpopularity to help them win a string of special congressional elections earlier this year in Georgia, Kansas, Montana and South Carolina.
While recent Democratic gains in Virginia and New Jersey have raised excitement and expectations within the party, a win in the Western Pennsylvania district will be no easy task. President Donald Trump won it by almost 20 points in last year's election.
Murphy, a prominent pro-life congressman, admitted to having an affair with a "personal friend" in September. The woman called him out for his pro-life views in a text message after he asked her to have an abortion during an "unfounded pregnancy scare."
While Murphy had initially said he would retire next year at the end of his term, he was quickly pushed out by top Republicans, including House Speaker Paul Ryan (R-Wis.), in October.
This article originally appeared on HuffPost.
Celebrity
Obama Wishes Joe Biden A Happy Birthday With An Adorable Meme
BIDEN: IT'S MY BIRTHDAY!ME: Joe.Happy birthday to @JoeBiden, my brother and the best vice president anybody could have.The caption has Obama attempting to plan when he'll wish Biden a happy birthday during his speech, before Biden interrupts to do it for him.The 44th president also wrote that Biden was "my brother and the best vice president anybody could have."Biden's wife, Dr. Jill Biden, also gave her husband a shoutout on Twitter with a photo of them together. She described him as "the man who still takes my breath away."View image on Twitter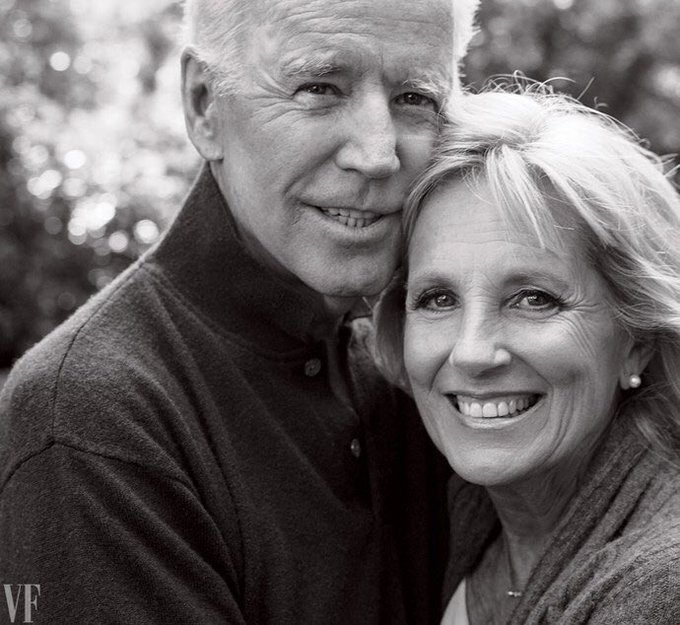 Dr. Jill Biden@DrBidenHappy Birthday to the man who still takes my breath away.Can't get enough of the Obama-Biden bromance? Check out some memories and memes they've shared, or just soak in this envy-inducing Joe and Barack friendship bracelet ― shared by Biden on Obama's 55th birthday ― below.View image on Twitter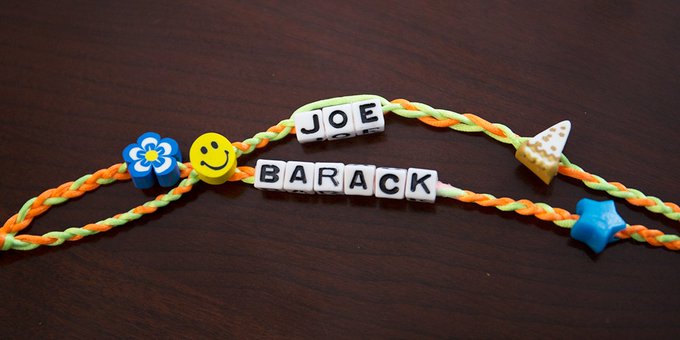 VP Biden (Archived)@VP44Happy 55th, Barack! A brother to me, a best friend forever.Happy Birthday, Joe!
U.S.
Bill Clinton visits Puerto Rico, distributes relief supplies
1 / 4
Former President Bill Clinton poses for photos with residents living at the William Rivera Betancourt Vocational School which was turned into an emergency shelter for families affected by the impact of Hurricane Maria, in Canovanas, Puerto Rico, Monday, Nov. 20, 2017. (AP Photo/Carlos Giusti)
SAN JUAN, Puerto Rico (AP) — Former U.S. President Bill Clinton visited Puerto Rico on Monday and met with those left homeless after Hurricane Maria hit the U.S. territory as a Category 4 storm.
Clinton arrived with medical supplies and solar energy equipment donated by the Clinton Foundation, which has already shipped 76 tons of medicine and medical equipment since the storm hit on Sept. 20.
Clinton also visited health clinics and the island's largest shelter with Puerto Rico Gov. Ricardo Rossello. He was scheduled to meet with San Juan Mayor Carmen Yulin Cruz and other officials later Monday.
Rossello said Clinton's visit will help people realize that Puerto Rico still needs relief supplies more than two months after the hurricane hit.
"It's important to have him here because he has a vision of how to emerge from the emergency phase, establish normalcy and begin to rebuild," Rossello said.
The hurricane killed at least 55 people and caused up to an estimated $95 billion in damage. More than 20 of Puerto Rico's 78 municipalities are still without power, and more than 140,000 people have fled for the U.S. mainland.
1 / 1
Germany Has Plunged Into Unprecedented Political Chaos
It's going to be a while before Europe's most powerful country has a stable government – and Angela Merkel probably won't be leading it.
As little as an hour before midnight Sunday night, there was a flicker of light at the end of the long tunnel — at least three of the four German parties participating in the laborious exploratory coalition talks thought so.
Germany's Christian Democratic Union (CDU), its Bavarian sister party the Christian Social Union (CSU), the Greens, and the liberal Free Democrats (FDP) had been hunkered down in tense, complicated negotiations for nearly five weeks, by all accounts the going was extremely tough: Never before had such a broad, diverse constellation of parties been the only workable coalition option possible in light of the outcome of a national election. Immediately after the Sept. 24 vote, the Social Democratic Party (SPD), the Christian Democrats' partner in power for eight of the last 12 years, categorically refused to be Chancellor Angela Merkel's sidekick for another term, having recorded its worst showing ever in the September vote — a disaster that the Social Democrats attributed directly to Merkel's political style.
This left the four unlikely bedfellows, whose agendas span the political spectrum, to hash it out between them and find a way to rule Europe's economic powerhouse and mainstay of stability. But they failed to do so, and what the near future holds — for Merkel, Germany, and Europe as a whole — is clouded by the events of the past sleepless weekend.
The collapse of the talks has thrown Germany into profound political crisis, casting it into waters the country has no experience in navigating: Never before in German postwar history has an election been repeated due to the inability to form a governing majority coalition. Nor since the days of the interwar Weimar Republic have Germany's democratic parties been under such pressure from the far-right, which stands to gain whether there are fresh elections or not. Moreover, the unexpected turn of events further undermines Merkel's authority, putting her in an even weaker position than where she had landed after the September vote, in which her CDU and the CSU fared significantly worse than expected — and a far-right party entered the Bundestag for the first time in its history.
But the limbo also casts Europe into an existential quandary: the European Union, mired in the severest crisis since its founding, was counting on Merkel and a new German government to deliver, in tandem with France's President Emmanuel Macron, the energy and vision for far-reaching reforms to deepen European integration. EU proponents had assumed that both politicians would have strong, four-year mandates in front of them, as well as auspicious personal chemistry. But now everything, including the EU's prospects, is up in the air — even the political future of Angela Merkel, who just months ago was a pillar of stability in a shaky, disoriented Europe.
The prospect of a "Jamaica coalition" (the colors of the four parties are green, black, and yellow, the colors of Jamaica's flag) was anything but ideal for any of the parties involved. Yet since it was the only route to forging a government, all of the parties signaled their willingness and intention to compromise on the maximal demands they pledged in the election campaign — on taxation, immigration, climate protection, and social issues. It was assumed that if anyone could broker a government out of the competing interests involved, it was Merkel herself — a politico known for her sensibility, pragmatism, and ability to compromise across party lines. Obviously, such a mixed coalition implied that she would have to compromise her own positions on post-Brexit EU reform, making her less able to meet Macron half way. Macron was counting on Merkel to help him bind the eurozone more tightly together, to push investment in southern Europe, and to design new EU policies on taxation and defense. Now, however, even the less-than-optimal alternative of a weakened Merkel as head of a fractious Jamaica coalition is off the table — and something worse could well be in the wings.
"Simply in terms of time alone, this crisis with Germany unable to act for such an extended period of time throws all of the pressing business of the EU way off schedule," explained Joachim Fritz-Vannahme, director Bertelsmann Stiftung's Europe's Future program. "There are very important decisions on the EU's calendar for this year: addressing refugee policy, the future of the euro, and the EU's finances. Now it's just a long waiting list getting longer by the week."
The talks' implosion came quite unexpectedly, as a shock to all of the parties involved except the Free Democrats, who unexpectedly terminated the negotiations without consulting any of the other parties. In the best-case scenario, Sunday would have been the final day of the preliminary, exploratory talks, with the four parties announcing their intention to enter negotiations to form a government. Then, formal coalition talks would begin. But since progress still had to be made on two of the thorniest issues, environment and immigration, many observers thought the ongoing talks would have to be prolonged for several more days, or even a week.
But the Free Democrats dropped their bomb at midnight, with the party's leader, Christian Lindner, saying there were still too many open issues and conflicting goals, and thus "no common basis for trust." He and his team then rose and left the room. "It is better not to rule than to rule wrongly," the FDP texted shortly after midnight. Later, he expanded slightly on the FDP's sudden change of heart, saying that the four parties "could not develop a common vision for the modernization of our country."
Yet for many observers this doesn't answer the question of why the FDP threw in the towel so abruptly. Merkel said that the parties had been "on a path where we could have reached an agreement." Cem Özdemir, a Green party leader, charged that the FDP rejected "the only possible constellation that was democratically possible after the elections."
One distinct possibility is that the FDP simply didn't want to take on the burden and inherent dangers of governance in the first place, particularly not in an unwieldy four-party coalition. "Was the spectacular exit of party chief Linder really so spontaneous as it was supposed to appear?" asked Stefan Kuzmany of Spiegel Online. "Did he want an agreement in the first place?" In the September vote, the FDP re-entered the Bundestag after a term outside of Germany's national legislature, having failed to clear the 5 percent hurdle for representation in 2013 — after it had ruled together with Merkel's Christian Democrats for four years. The FDP struck an unserious, amateurish image in office, referred to as a Gurkentruppe — literally a cucumber troop, figuratively a bunch of goofballs — and it paid for its unprofessionalism at the ballot box. The new, Linder-led FDP has almost no experience on the national level and thus had certainly hoped to spend a term in opposition before sharing in power.
Whatever the FDP's motives — and the consequences for the party — the debacle's biggest loser may be Merkel herself. It was the CDU/CSU's poor showing — attributed by critics in her own party to Merkel's lackluster campaign and centrist affinities — in the election that boxed the Christian Democrats into a corner with the Jamaica coalition as the only option. Thus the pressure on her was immense to somehow make it work. If Germany is obliged to hold new elections, which some observers see as unavoidable, she would leave the floundering, partnerless Christian Democrats an open target for the far-right.
"It's an ideal situation for the AfD [far-right Alternative for Germany], which will paint the mainstream parties as bumbling elites ready to compromise everything and waste taxpayers' money," Detlev Claussen, a sociologist at University of Hannover, told Foreign Policy. "The AfD will look all the more respectable now. It's very likely that come fresh elections we'll see a further shift to the right. This would be extremely bad for Germany — and for Europe, too. Now there'll be in less room for negotiating EU reforms, and Germany-first sentiment will be all the louder."
Indeed, Merkel's train wreck raises the question of her ability to lead the party and the nation. So far, she has not signaled that she intends to relinquish power, or to call new elections. But the possibility of her departure prior to starting a fourth term, unthinkable just a week ago, is now impossible to ignore.
What's standing in the way of her riding peacefully into the sunset is that she has groomed no successor in the CDU. In her 12 years as chancellor, Merkel has mercilessly disposed of critics and (mostly male) rivals in the party, leading the CDU as its uncontested front person who broached no contrary opinions or personalities. Many thought that in the course of the coming term she'd anoint a protege who might first take over as CDU party head. One choice is the current defense minister, Ursula von der Leyen. Yet von der Leyen is a moderate in line with Merkel and thus not an option for the CDU/CSU's conservatives, who blame the party's trials on Merkel's leftism. David McAllister, a German-British CDU former minister from Lower Saxony, is too little-known and has no national experience on his CV. Other figures, such as Saarland's Annegret Kramp-Karrenbauer or Julia Klöckner of Rhineland-Palatinate, are also young and completely untested on the big stage.
An astounding turn of events would be if Merkel stepped down now, as part of a deal with the SPD in which a grand coalition would be resumed, though with a CDU figure other than Merkel at its head. The SPD has ruled this out for now, but it could come under intense pressure to budge — from none other than Germany's president (and former SPD candidate for chancellor), Frank-Walter Steinmeier, who said Monday that Germany wasn't close to calling new elections. A minority government is another option, perhaps the CDU/CSU and the Greens joining in a pact that opposition parties in the Bundestag would back on specific pieces of legislation. This has never happened in Germany, but it's common course in other European countries.
It's likely that Merkel soldiers on, muddling through the crisis as she has so many others. As badly as she's been wounded, she's still the country's most beloved politician. Everybody in the republic has learned not to underestimate Angela Merkel. Anyway, the CDU would be very hard-pressed to reorient the party to another candidate in time to contest new elections. Moreover, Germans are aware that, of any German politician, Merkel has the most respect among her peers on the international stage. It's hard to imagine anyone else leading the EU out of its current state of paralysis or representing Europe in dealing with autocrats such as Donald Trump, Vladimir Putin, and Recep Tayyip Erdogan, all of whom would be more than happy to see her gone.
This is a predicament so grave that Germany's political elite will almost certainly band together, acutely aware that more is at stake than Germany's well-being alone. How long Merkel will still be among them remains to be seen.
1 / 7
FILE – In this Tuesday, Nov. 7, 2017 file photo, former Georgian President Mikheil Saakashvili speaks to his supporters during a rally outside the Ukrainian parliament in Kiev, Ukraine. Former Georgian President Mikhail Saakashvili, who now heads a Ukrainian opposition party, said Monday Nov. 20, 2017, he's ready to become the new prime minister, after organising a series of street protests against President Petro Poroshenko, accusing him of stalling reforms and covering up corruption. (AP Photo/Efrem Lukatsky, FILE)
FILE – In this Tuesday, Nov. 7, 2017 file photo, former Georgian President Mikheil Saakashvili speaks to his supporters during a rally outside the Ukrainian parliament in Kiev, Ukraine. Former Georgian President Mikhail Saakashvili, who now heads a Ukrainian opposition party, said Monday Nov. 20, 2017, he's ready to become the new prime minister, after organising a series of street protests against President Petro Poroshenko, accusing him of stalling reforms and covering up corruption. (AP Photo/Efrem Lukatsky, FILE)
In a new challenge to the Ukrainian leadership, opposition leader Mikhail Saakashvili, the former president of Georgia, said Monday that Ukraine needs a new Cabinet and he's ready to lead it.
The assertion from Saakashvili, a former ally of Ukrainian President Petro Poroshenko who has staged a series of protests against him, comes as the nation grapples with enormous problems.
A glance at the main challenges facing the ex-Soviet nation:
CONFLICT IN EASTERN UKRAINE
Regular skirmishes between Ukrainian troops and Russia-backed separatists are continuing in eastern Ukraine.
The conflict erupted in April 2014 following the ouster of a president who was friendly to Russia and Moscow's annexation of Ukraine's Crimean Peninsula.
The fighting has claimed more than 10,000 lives and devastated the regions that make up Ukraine's industrial heartland.
The warring parties have been reluctant to observe a 2015 peace deal signed in the Belarus capital of Minsk that called for the withdrawal of heavy weapons and troops from the line of contact. The rebellious regions would get broad autonomy, and Ukraine would retake control of its entire border with Russia.
Talks about deploying United Nations peacekeepers to help enforce the Minsk deal have dragged on amid sharp disagreements between Russia and Ukraine over the possible mission. Fighting has lessened, but continues.
Related talks about exchanging hundreds of war prisoners have stalled because of differences over who should be included. Last week, Russian President Vladimir Putin promised to help persuade rebel leaders to speed up the deal, but it remains unclear if an exchange will happen any time soon.
CORRUPTION
There is a simmering anger against official corruption despite the government's pledges to eradicate it.
Public frustration over endemic graft was a key factor behind the protests that ousted former Russia-friendly President Viktor Yanukovych in February 2014.
But progress on uprooting corruption has been slow under Poroshenko, and Ukrainians have become increasingly desperate. Ukraine's Western allies also have been worried.
The European Commission urged the country this month to move quicker to set up a dedicated anti-corruption court. It said in a report that electronic declarations of assets submitted nearly a year ago by officials have yet to be analyzed.
POLITICAL CHALLENGES
Saakashvili declared Monday that Ukraine needs changes and said he's ready to form a new Cabinet. He also has vowed to push for the president's impeachment.
While Poroshenko will be certain to ignore Saakashvili's statement, it raises the heat on the president, who has faced mounting resistance from former political allies like Saakashvili.
Saakashvili, who stepped down in 2016 a year after Poroshenko appointed him governor of Ukraine's Odessa region, has led protests against Poroshenko, accusing him of stalling reforms and covering up corruption.
Poroshenko stripped Saakashvili of Ukrainian citizenship this year, but Saakashvili forced his way across the border from Poland in September.
Other political forces have teamed up against Poroshenko. They include former Prime Minister Yulia Tymoshenko's bloc, the Self Reliance Party and several right-wing nationalist groups. They are calling for the quick creation of a top anti-corruption court and changes to electoral law.
As the political infighting has intensified, the National Anti-Corruption Bureau accused the son of the nation's interior minister of embezzling state funds — charges he dismissed as politically driven. The bureau and the prosecutor-general's office also have opened criminal probes against each other.
United Nations (United States) (AFP) – Conflict is likely to once again engulf Gaza if a deal on the return of the Palestinian Authority to the Hamas-controlled enclave fails, the UN envoy for the Middle East warned Monday.
Addressing the Security Council on the eve of talks in Cairo between Palestinian factions, UN envoy Nickolay Mladenov said the Egyptian-led "process must not be allowed to fail."
"If it does, it will most likely result in another devastating conflict," warned Mladenov.
"Whether it would be triggered by a meltdown of law and order in Gaza, by the reckless action of extremists or by strategic choice, the result will be the same – devastation and suffering for all."
Leaders from 13 factions including Gaza's rulers Hamas and the West Bank-based Fatah will meet Tuesday in Egypt to discuss modalities for the return of the Palestinian Authority.
Hamas, the Islamist movement that has ruled Gaza since 2007, and Israel have fought three wars since 2008, the last conflict dating back to 2014.
Under the unity deal signed last month, the Palestinian Authority is to resume full control of the Gaza Strip by December 1.
At the weekend, the Rafah border crossing between Egypt and Gaza was reopened after the Palestinian Authority took control of the crossing for the first time since 2007.
"Two million Palestinians in Gaza have high hopes that the government's return will improve their lives," said Mladenov.
"After living in abject misery under Hamas control and locked in by the closures, their situation is close to exploding."
Israel however has reacted coolly to the deal, saying it will not negotiate with a government that includes Hamas if the Islamist movement does not disarm.
Mladenov also expressed concern about a row between the United States and the Palestinian Liberation Organization over the PLO's office in Washington.
The US State Department has refused to renew the permission for the PLO office to operate in Washington, prompting PLO leaders to threaten a freeze on ties with the US administration.
Addressing the dispute, Mladenov said: "Only through constructive dialogue can we hope to advance peace and I call on all parties to remain engaged."
World
How America Can Push Back against China in the South China Sea and Beyond
Phillip Dolitsky
Security, Asia
The political gilding of OBOR hides China's focus in another important domain: the South China Sea.
How America Can Push Back against China in the South China Sea and Beyond
While much needed discussion is underway regarding the threat that North Korea poses to the mainland, attention needs to also be turned to the threat that China poses to the United States and its allies in Eurasia. At the moment, China is undergoing two major projects in hopes of making itself an even stronger global player.
To make itself an even greater economic power, China is trying to recreate the ancient Silk Road network. President Xi Jinping launched the program, then named the One Belt One Road (OBOR) initiative, back in 2014. The program, which began with a budget of $40 billion dollars and has gained billions more, is China's plan to become the dominant economic power in all of Asia by building infrastructure across all of its neighbors. It has purported hopes of challenging the Panama Canal, connecting all of Southeast Asia through a high-speed railway system, and even building a trade route directly to Belgium from China. If successful, China will become an economic superpower and will dominate the political environment.
But it doesn't seem like they will be able to. As Dr. Derek Scissors from the American Enterprise Institute pointed out, financing the program is proving to be tougher than initially expected. Without a sharp increase in domestic debt, China will not be able to pour much money into the program. Furthermore, whatever money has been put into the program has been directed mostly towards building local domestic infrastructure, not investments into other countries. As such, Chinese construction companies benefit from the program, not necessarily China's international political standing.
Does this mean that the United States should do nothing about OBOR? Frankly, I don't think they should do much. As OBOR currently stands, it poses no great threat to American interests. China should be allowed to freely invest in whatever markets it wishes, in hopes of gaining whatever political standing it desires. We should, however, encourage American businessman to challenge the Chinese. Knocking down barriers that restrict free trade and encouraging American entrepreneurship abroad would allow the United States to enter the markets China is after and create competition, thereby limiting the monopoly China seeks in Eurasia. As Dr. William Wilson of the Heritage Foundation wrote, OBOR is "more of a challenge to be managed."
There is another program, however, that China is currently undertaking that poses a far more serious threat to the United States and its allies. For years, China for years, has been building up the South China Sea—a body of water with many islands China claims belongs to them. These disputed waters, however, are just that; disputed. In July of last year, the United Nations ruled that the territorial waters that China claimed did not belong to it. China simply disregarded the ruling. Intelligence on the water as well as from the sky shows that China is constructing floating military bases, in hopes of controlling the waters and expanding their military reach. The disputed area serves as a major trade and shipping route, with $5 trillion dollars passing through the South China Sea annually. Tensions have been running high, as there are frequent encounters between Chinese and American naval vessels. China even has its sights set on creating "mini denial zones" in hopes of controlling and harming trade in the region.
Undoubtedly, this is the threat that China poses to the United States and its allies. With more effort concentrated towards building up naval capabilities rather than the overland aspects OBOR, China seems like it won't let up in its quest to dominate the sea.
The United States must walk a fine line in dealing with Beijing. First, the United States needs to keep a naval presence in the theatre, not only to show its might, but to ensure the smooth flow of trade and commercial vessels. In addition, the United States should expand military exercises in the region with its allies, much like it has down in the Korean Peninsula. The U.S. Navy ought to be ready and authorized to take action to ensure that any threats against American or allied vessels, commercial or otherwise, are countered. Second, the United States ought to invest in its allies, like the Philippines and Vietnam, by providing them arms and additional training for managing the sea. Doing so will hopefully show the Chinese that the United States is prepared to do whatever it takes to maintain the safety and security of its allies, and ensure that much needed trade reaches its ports.
Phillip Dolitsky studies Economics at Yeshiva University.
Image: Reuters
Lifestyle Priceline.com giving away over $1 million in Black Friday and Cyber Monday travel dealsAOL.com• Thanksgiving travel can be just as stressful as it can be exciting.Related SearchesBlack Friday Travel DealsBlack Friday Flight DealsBlack Friday Cruise DealsBut whether you're staying stationary for the holiday or boarding a jet plane, the colder weather and constant conversation about travel plans inevitably sparks the idea of planning a trip of your own — especially in the new year.SEE ALSO: 5 secrets to cheap holiday flights & stress-free travelSo why not take advantage of the two biggest discounted shopping days of the year — Namely Black Friday and Cyber Monday — to book those trips without breaking the bank?
Stores that will be closed for Black Friday, Thanksgiving 2017:
Your go-to place this year to do so? Priceline.com
Starting Wednesday, November 22 up until Friday, November 24, Priceline.com email subscribers can earn up to 15 percent off hotel Express Deals.
Deals range from $25 off of a 4-star hotel to $50 off a $200 hotel, and even more, totaling a mind-boggling $1 million in deals and savings.
SVP of Hotels at priceline.com, Mark Koehler, explained:
"This year, our email insiders will have the exclusive opportunity to take advantage of priceline.com's biggest Black Friday and Cyber Monday sale ever. The sale will feature over $1 million in extra savings on our Express Deal hotel offerings so we encourage all our customers to opt-in to our email list to unlock some of the best deals of the year."
The same deals will roll out on Cyber Monday(Monday, November 21) for 24 hours, including $15 off of a minimum of a $100 purchase (if the purchase is made on the Priceline.com app).
Deals are limited and expected to run out, so take that as your cue from the universe to book that getaway without second-guessing.
RELATED: 15 hottest millionaire vacation spots
This article was initially published on AOL.com: Priceline.com giving away over $1 million in Black Friday and Cyber Monday travel deals
The Most Discounted Charlotte Stores for Black Friday 2017
With Black Friday sales starting earlier and many retailers offering even deeper price cuts this year, the personal-finance website WalletHub today released its report on 2017's Best Stores for Black Friday. WalletHub surveyed nearly 10,000 deals from 35 of the biggest U.S. retailers' 2017 Black Friday ad scans to identify the stores offering the biggest discounts in various product categories such as "Appliances," "Jewelry" and "Toys." The following are some highlights from the report: Key Stats Kohl's has the highest overall discount rate at 66.32 percent, whereas Bass Pro Shops has the lowest at 20.83 percent. The overall average discount for Black Friday is 37 percent. Consumers should aim
WalletHub surveyed nearly 10,000 deals from 35 of the biggest U.S. retailers' 2017 Black Friday ad scans to identify the stores offering the biggest discounts in various product categories such as "Appliances," "Jewelry" and "Toys."
The following are some highlights from the report:
Best Black Friday Retailers (Avg. % Discount)
1
Kohl's (66.32%)
2
JCPenney (66.30%)
3
Belk (62.75%)
4
Sears (50.09%)
5
Macy's (45.58%)
Key Stats
Kohl's has the highest overall discount rate at 66.32 percent, whereas Bass Pro Shops has the lowest at 20.83 percent.
The overall average discount for Black Friday is 37 percent. Consumers should aim for this discount amount or higher to avoid Black-Friday traps.
The "Apparel & Accessories" category has the biggest share of discounted items, 28.03 percent of all offers, whereas the "Consumer Packaged Goods" category has the smallest at 1.62 percent.
Amazon.com is the best online retailer for Black Friday deals – this year they're running huge discounts on select products for 5 full days during "Black Friday Week".
U.S. Military in Japan Banned From Drinking Alcohol, Can't Leave Base After Deadly Crash Angers Locals
The U.S. military has ordered its troops stationed in Japan to remain on their bases and to forgo drinking alcohol in response to a deadly crash reportedly caused by a drunk-driving Marine.
Okinawa resident Hidemasa Taira, 61, was killed Sunday in the prefectural capital of Naha when his minitruck was struck by a military vehicle driven by Marine Nicholas James-McLean, 21, whose blood alcohol content was found to be more than three times the legal limit. Taira reportedly survived the initial crash, but later succumbed to his injuries in a hospital, leading to an even harsher backlash against U.S. forces, whose presence in the country has already come under criticism from disgruntled locals.
Related: North Korea crisis: Japan is growing its military for the first time since World War II because of Kim Jong Un
Trending: Earthquake Risk and Earth's Slowing Rotation: Why There Won't Be a Huge Spike in Deadly Quakes in 2018
"The Defense and Foreign Ministries have lodged a stern representation to the U.S. forces in Japan and the U.S. embassy in Japan, asking for the enforcement of discipline, prevention of recurrence and sincere response to the bereaved," Japanese Chief Cabinet Secretary Yoshihide Suga said Monday during a news conference, according to Reuters.
Marines board a KC-130J Hercules aircraft at the U.S. Futenma airbase in Ginowan, on the southern Japanese island of Okinawa, November 10, 2013 in this handout provided by U.S. Marine Corps. In response to drunk-driving Marine's accident that killed a 61-year-old Japanese man, U.S. forces have been forbidden from leaving base or drinking any alcohol. Lance Cpl. David N. Hersey/U.S. Marine Corps/Handout via Reuters
Okinawa Prefecture Governor Takeshi Onaga submitted a formal letter of protest to Lieutenant General Lawrence Nicholson, who said he offered his "deepest regret and sincere condolences to the family and friends of the Okinawan man who died as a result of this accident," according to a report in The Japan Times. Meanwhile, U.S. Forces, Japan offered its own statement, which included several harsh restrictions on its personnel.
Don't miss: Trump Impeachment Threat Grows as Obstruction of Justice Investigation Deepens
"Effectively immediately, U.S. service members on Okinawa are restricted to base and to their residences. Until further notice, alcohol consumption is prohibited. This includes in residences and public locations such as bars and clubs and hotels," U.S. Forces, Japan wrote.
"Additionally, U.S. service members on mainland Japan are prohibited from purchasing or consuming alcohol, on or off base," it said.
The statement said the new measures came in response to Sunday's crash, in which "alcohol may have been a factor." It also added that "when our service members fail to live up to the high standards we set for them, it damages the bonds between bases and local communities and make it harder for us to accomplish our mission" to be "good neighbors," something both Japanese authorities and citizens have increasingly called into question.
Most popular: Drug Labs Used By The Taliban In Afghanistan Are Now A U.S. Target After Trump Authorizes Strikes
A map shows the extensive U.S. military presence in the Japanese prefecture of Okinawa, where authorities have campaigned to "to reduce and consolidate U.S. military bases." Okinawa Prefecture
Onaga, who appeared stern-faced Monday as he handed his protest letter to a bowing Nicholson, has long been opposed to U.S. military presence in his prefecture. On the 45th anniversary of the return of Okinawa to Japan following nearly seven years of U.S. military occupation, Onaga said in May that the U.S. base was the "biggest impediment to development" on the island, according to China's official Xinhua News Agency,
As recently as Thursday, Onaga reiterated his opposition to U.S. presence over a completely different case involving a former Marine and civilian arrested last year for raping and murdering a Japanese woman on a road in the central Okinawan city of Uruma. Also last year, the Navy banned alcohol and restricted movement for sailors after an officer was arrested on suspicion of driving with a blood alcohol content of six times the legal limit.
"The same thing happens again and again. I am lost for words," Onaga told reporters Monday after receiving Nicholson and other U.S. officials, according to Japan's Kyodo News.
"We don't think you are the 'good neighbors' (the U.S. military aspires to be)," he added.
World
Polish prosecutors open racism probe of far-right march
1 / 2
In this photo taken on Nov. 12, 2017, Poland's ruling party leader Jaroslaw Kaczynski,right, and Leszlaw Piszewski, the president of the Jewish communities of Poland, pose for a photo during a meeting in Warsaw, Poland. Warsaw prosecutors have opened an investigation Monday, Nov. 20, 2017 into expressions of xenophobia and racism voiced during a march by far-right nationalists earlier this month. (AP Photo)
WARSAW, Poland (AP) — Prosecutors in Poland opened an investigation Monday to determine if statements expressed during a march by far-right nationalists in Warsaw this month violated laws against propagating racism.
The march held on Nov. 11, Poland's Independence Day, drew an estimated 60,000 participants. Many marchers carried Poland's national flags, while some had flags with Celtic crosses, a white supremacist symbol, or banners with slogans like "White Europe of brotherly nations."
Warsaw prosecutors spokeswoman Magdalena Sowa said the investigation would focus on whether criminal charges should be brought for the "public propagating of fascism and calls for hatred," offenses punishable by up two years in prison.
The march's organizers and the people who held provocative banners are the focus of the investigation, she said.
Poland's President Andrzej Duda and European Union lawmakers have condemned the event. Other members of the Polish government have praised it as a manifestation of patriotism, raising concerns among some Poles that the ruling Law and Justice party might lend the far right some legitimacy.
Also Monday, a Jewish group in Poland said it had raised its "indignation" at the racist slogans in a meeting with ruling party leader Jaroslaw Kaczynski the day after the march.
The Jewish community of Poland issued a statement saying its leader, Leszlaw Piszewski, and the country's chief rabbi, Michael Schudrich, had a "frank and open conversation" of more than an hour with Kaczynski.
The statement said that when the Jewish leaders expressed their concerns, "Kaczynski stated that he was strongly opposed to these slogans as well."
Also discussed at the meeting was security for the Jewish community and the protection of a Jewish cemetery in the city of Kalisz, according to the group's statement. It said Kaczynski promised to show interest in the case.
The annual march, which has become one of the largest far-right events in Europe, also saw the use of anti-Semitic and anti-Muslim slogans and chants this year.
One large banner read "Deus Vult" in Gothic lettering. Latin for "God wills it," it was a cry used during the First Crusade in the 11th century, when a Christian army from Europe slaughtered Jews and Muslims in the Holy Land. In recent years, it has been used by the radical right to show hostility to Islam.
World
Hezbollah says ready to pull forces from Iraq after IS defeat
Hezbollah chief Hassan Nasrallah said Monday he was prepared to pull his forces from Iraq, after the Islamic State group lost control over its last urban stronghold in the country. In a televised address on Monday evening, Nasrallah said the Lebanese movement had deployed "large numbers of our commanders and cadres" to Iraq to fight IS. Once that official declaration came, Hezbollah would reassess its presence in Iraq and may pull its members out.
Welcoming Positions of Arab Community Against Clerical Regime and Calling for Effective and…
Iranian Resistance welcomes the decisions adopted by the extraordinary summit of the foreign ministers of Arab States, such as condemnation of the mullahs' regime for "its continued involvement in Arab affairs which feeds sectarian and religious strife" and "support for terrorism and terrorist groups in Arab States with advanced weapons and ballistic missiles," and the referral to the United Nations Security Council for "violations of Resolution №2231 on the development of the ballistic missile program" and "violations of the Resolution (2216)" with regard to Yemen….and considers it as a necessary step to confront the policy of exporting fundamentalism and terrorism of the mullahs regime ruling Iran that must be completed with a series of practical measures. The clerical regime is in extreme need of export of terrorism, war and extremism for its survival.
The clerical regime is in extreme need of export of terrorism, war and extremism for its survival. Since three decades ago, the Iranian Resistance has emphasized the need to confront this regime as the greatest enemy of peace and tranquility in the region and the world. Failure to pay attention to this threat and negotiation and appeasement has allowed the regime to expand the unprecedented wave of terrorism and war and massacres to regional countries from Syria, Iraq, Lebanon and Palestine to Yemen, Bahrain and Afghanistan, and even beyond the region.
Some of the necessary measures to complete the positions of Arab foreign ministers, as well as the decisions of the Riyadh Conference (April 2017) and the Islamic Cooperation Organization Summit in Istanbul (April 2016) are as follows:
1. The expulsion of the mullahs regime from the Islamic Cooperation Conference and all regional institutions and organs, and awarding Iran's seats to the National Council of Resistance of Iran as the only democratic alternative to the religious and terrorist dictatorship ruling Iran;
2. Complete termination of economic and diplomatic relations of Arab and Islamic countries with the Iranian regime;
3. Adoption of necessary regional and international measures to expel the Revolutionary Guards and its mercenary militias from the countries of the region, in particular, Iraq, Syria and Yemen, and to prevent the Iranian regime and its militias from sending troops and weapons to the above countries in pursuance of Security Council Resolutions 2216 and 2231;
4. Providing comprehensive political, financial, military and weapons support to the Syrian democratic opposition, and banning any Iranian regime's interference in the negotiations on Syrian crisis;
5. Putting the IRGC in the terrorist lists, and complete prohibiting of dealings with its affiliated companies;
6. Condemning the mullahs regime's crimes against the Iranian people, in particular the execution of 120,000 political prisoners, including the massacre of 30,000 prisoners in 1988, and supporting the people's will to overthrow this anti-human regime;
Terrorism and extremism in its present form has emerged in this region since the reign of mullahs, and these destructive and deadly policies will end only with the overthrow of this regime. This is a matter within reach because of the hatred and disgust of the whole people against this regime and the presence of a national opposition and a powerful and organized alternative.
National Council of Resistance of Iran — Foreign Affairs Committee
November 20, 2017
By Andrei Makhovsky
MINSK (Reuters) – Belarus's KGB state security service said on Monday it had uncovered a spy ring working for the Ukrainian defence ministry that had been set up by a detained Ukrainian radio correspondent.
Minsk-based journalist Pavlo Sharoyko was arrested in October and charged with being an undercover intelligence officer, KGB spokesman Dmitry Pobyarzhin said in a briefing.
"In Belarus, Sharoyko built a network of agents made up of Belarussian citizens, who carried out his assignments for monetary compensation," Pobyarzhin said.
An adviser to the embassy in Minsk, Ukrainian Ihor Skvortsov, has been declared persona non grata – banned from the country – as he is believed to be Sharoyko's handler, Pobyarzhin said.
The Ukrainian defence ministry denied the allegations against Sharoyko who it said had worked as a spokesman for the ministry before switching to journalism in 2009.
"The information contained in the (KGB) statement is not true," it said.
The Ukrainian foreign ministry declined immediate comment. Sharoyko and Skvortsov could not be reached for comment.
The case could put further pressure on relations between Minsk and Kiev that were tested earlier this year when Belarus hosted large-scale joint military exercises with Russia.
September's Zapad-2017 ("West-2017") war games unnerved Ukraine and NATO member states on Europe's eastern flank, which feared the exercises could be a rehearsal or cover for a real offensive.
(Additional reporting by Natalia Zinets in Kiev; Writing by Alessandra Prentice; Editing by Richard Balmforth and Robin Pomeroy)
Mar del Plata (Argentina) (AFP) – Argentina's navy revealed Monday that a submarine missing for five days reported a mechanical breakdown in its final communication, and that weekend signals did not come from the vessel, dimming hopes for its 44 crew members.
"The vessel surfaced and it reported a breakdown. It was therefore asked to change course and go to Mar del Plata," said Gabriel Galeazzi, the head of the naval base in the northeastern city, located 400 kilometers (250 miles) south of Buenos Aires.
Enrique Balbi, a spokesman for the navy, meanwhile told a press conference in the capital that seven signals received by naval bases over the weekend were not attempted distress calls from the submarine, as previously hoped.
"We've received the report from the company that analyzed the signals — the seven attempted calls did not come from the submarine's satellite phone," he said, adding: "We have still been unable to contact them."
The ARA San Juan, a German-built diesel-electric sub, made its last contact on Wednesday.
A multinational air and sea search is under way with help from countries including Brazil, Britain, Chile, the United States and Uruguay.
Editor's note: Taking a cue from Slate, this article describes an American news story — the virtually unprecedented prosecution of nearly 200 protesters on felony charges — using language the American media typically reserves for news stories written about more repressive countries. Felony charges against American journalists are jarring. Our approach to this story is meant to be as well.
WASHINGTON — An American photojournalist swept up in a mass arrest of hundreds of demonstrators conducted by security forces in the nation's capital earlier this year during a protest of a regime change ceremony will face a criminal trial here Monday.
Alexei Wood, a 37-year-old freelance photojournalist based in the American southwest, has been charged with multiple felonies. If found guilty, he could face decades inside a mammoth prison system in the world's most incarcerated nation.
Wood was one of more than 200 citizens captured en masse by police forces quelling demonstrations held at the same time as President Donald Trump's inauguration. Just weeks before, the tough-talking real estate magnate and reality television star shocked the nation's political class when his rightward, populist campaign beat out that of a candidate from America's predominant center-left political dynasty.
The continued prosecution of Wood and nearly 200 protesters has raised alarm among many who worry it will have a chilling effect on dissent in America, a country that holds itself up as a beacon of free speech and political expression.
Trump's inauguration here on Jan. 20 sparked mass protest, much of which was peaceful. But police forces quickly moved in when members of a loosely organized far-left rebel group dressed in black smashed business windows in the capital's downtown. Later that day, some set fire to a limousine, which they viewed as a symbol of the country's elites. The unrest resulted in more than $100,000 of property damage, and several members of the security force sustained minor injuries.
The protests have been referred to as the "J20″ protests, short for the date. The demonstrations were organized by a group called DisruptJ20, whose website had been subject to search warrants that critics called a fishing expedition.
In recent years, security forces in Washington, also known as the District of Columbia, have generally exercised restraint in their response to demonstrations, which are more common here in the nation's capital than in most parts of this vast country of more than 300 million people.
But once property damage began on the day of Trump's installment, the Metropolitan Police Department responded to the demonstrations with significant force. They threw stinger grenades, fired pepper balls and sprayed chemical agents that are banned in warfare.
Following the lead of police, prosecutors also responded aggressively, moving to charge protesters using a rarely invoked riot act, which holds members of an entire group responsible for the actions of a few. Wood is now among nearly 200 defendants who, if convicted on charges of rioting, conspiracy to riot, inciting others to riot, and multiple acts of property destruction, could potentially each be sentenced to over 60 years in prison.
Though such extreme sentences are unlikely, human rights observers point to the aggressive prosecution of those rounded up during the demonstration as yet another excess of the American criminal justice system, which has come under increased scrutiny in recent years especially in regard to its treatment of ethnic minorities.
Wood and five co-defendants will be the first of those arrested during the protests to go on trial, with the remainder of the cases scheduled in the coming months. The trials will pit two groups routinely demonized by Trump ― journalists and protesters ― against security forces the American "law and order" president has sought to embolden both through his rhetoric and through official government policy.
Over the past year, prosecutors cracked into at least eight of the cellphones confiscated from defendants, extracting some of their internet histories, communications and pictures to be used as evidence in court.
In April, security forces with judicial branch approval broke into the D.C. home of one protest organizer ― a tactic more commonly associated with investigations of drug rings and criminal enterprises ― seizing thousands of dollars worth of personal property, including computers, cellphones and art supplies.
Media advocates and civil rights groups are particularly alarmed by the continued pursuit of severe felony charges against Wood, an eccentric photographer and videographer who has described his beat as "resistance cultures and conflicts" and has covered political unrest and sectarian violence across the country. Prosecutors had dropped charges against seven other journalists arrested that day, most of whom had connections to established media outlets. But the charges against two freelance journalists, Wood and Aaron Cantú, remain.
Wood livestreamed his experience on Facebook, a 13-year-old social media network which initially catered to college students and now has a great influence over the country's political discourse. Wood's video will likely play a prominent role in the case against him and other protesters, and may offer some insight as to why prosecutors continued pursuing charges against him and not other journalists.
In the video, Wood appears to express support for those engaged in destruction. In one part, Wood shouts "wooo" as someone tries to smash the window of a bar called Maddy's Taproom. At another point, Wood appears to celebrate as a masked individual spray-paints "revolution or death" on a garage door. "We've got some gra-fee-taaay," he says, adding an approving "wooo" as the spray painter finishes.
Such expression, especially in support of property destruction, is widely considered unacceptable by the standards of American journalism, which typically encourages avoiding direct advocacy for political causes, and would be grounds for dismissal at most of the nation's mainstream outlets. But constitutional rights aren't exclusively for journalists in this 241-year-old democracy, and press advocates like the Committee To Protect Journalists say Wood's political utterances during his documentation of the event should not result in any charges, let alone severe felonies.
The country's constitutional protections, in theory at least, are supposed to protect the right to peacefully assemble and express oneself in a country that holds itself up as a bastion of freedom.
In interviews with HuffPost outside the aging, fortified courthouse, not far from the U.S. Capitol, Wood acknowledged his behavior that day might not sit well with other journalists, adding that he did nothing illegal.
"My professionalism is certainly up to be criticized, and I'm open to it and I'm welcoming of it," he said. "But I absolutely stand by that I did nothing illegal and I did nothing wrong." He says he was there as a journalist and had been hoping to sell his photos. "I went there to document," he said.
The United States generally has a better track record on press freedom than most other countries. But arrests of journalists across the nation have seemingly been more common in recent years, with the U.S. Press Freedom Tracker logging 31 arrests of journalists in 2017 alone.
Just over three years ago, for example, one of the authors of this story was arrested by local police inside one of the country's ubiquitous McDonald's restaurants in the American Midwest, where he'd been covering demonstrations that broke out after a police officer shot and killed an 18-year-old ethnic minority. The demonstrators were protesting the suburban security force accused of rampant discrimination and corruption.
Law enforcement isn't the only threat, as journalists have also been targeted and subject to harassment at political rallies and demonstrations. Earlier this year, a politician from the American West body-slammed a reporter from The Guardian, shattering his glasses. Voters elected him anyway.
Trump has been particularly vocal in his condemnation of  journalists, callingthem "enemies of the American people." His top law enforcement official, Attorney General Jeff Sessions, a conservative from the American South, has declined to rule out jailing journalists and greatly expanded the number of federal investigations into leaks to the news media.
Earlier this year, prosecutors even secured the conviction of a woman who laughed during Sessions' appearance before the country's legislative branch, though authorities declined to put her on trial yet again when a member of the judicial branch tossed out the conviction based on the government's misconduct.
Trump's response to protests has skewed authoritarian over the past two years. As a presidential candidate, he routinely called on his supporters to engage in violence against anybody disrupting his rallies. But after a resurgent neo-Nazi and white supremacist movement held a pro-Trump rally in Charlottesville, Virginia, in August, which culminated in a neo-Nazi driving his car through a crowd of counterprotesters, killing one woman, Trump was slow to condemn his supporters, eventually blaming the violence there on "both sides."
Wood's trial Monday will be held before District of Columbia Superior Court Judge Lynn Leibovitz, who was appointed by the second president in the conservative Bush political dynasty, factions of which have tried to distance themselves from the current de facto leader of the Republican Party, Trump.
Leibovitz, a former homicide prosecutor during the 1990s when Washington was known as the nation's murder capital, is a widely respected official some consider "D.C.'s toughest judge." She once sentenced a 79-year-old demonstrator who'd been arrested multiple times to 25 days in jail, and she thus far has denieddefense motions to dismiss cases against the defendants who argued the capital city's rioting laws were too broadly written.
Wood and his co-defendants appeared before Leibovitz in court last week, watching over the course of two days as members of the jury panel of D.C. residents came in to tell the judge and attorneys a bit about themselves.
The trial is likely to stretch out over the course of four weeks. "Quick in this case is going to be a relative term," Leibovitz said in court last week.
The case is being prosecuted by the Office of the U.S. Attorney for the District of Columbia, which is part of the executive branch's Justice Department. In the nation's capital, the U.S. attorney plays a unique role in that the office prosecutes both federal crimes and local crimes, which means prosecutorial decisions are made by an appointee of the country's ruling party rather than a prosecutor chosen by local voters.
The vast majority of this rapidly gentrifying city's residents, many of whom are employed within the American bureaucracy, oppose the country's ruling party. Several were removed from the jury due to their close connections to the government and law enforcement agencies ― one potential juror, for example, was quickly dismissed because her nephew was a D.C. police officer and was injured during the protest.
Even if jurors don't convict Woods on any charges, the journalist said the prosecution has already taken a serious toll on him.
"Getting arrested was traumatic. The pepper spray was traumatic. Honestly the whole experience was traumatic," he said. "The machinery and the inhumanity of pretty much every single bit of it."
Wood, who lives over 1,600 miles away in San Antonio, Texas, said he's already had to attend numerous pre-trial hearings, and had to either fly or drive the distance each time.
This security force's response to the Jan. 20 protests is currently being investigated by local authorities in Washington. The heavily armed police that day never warned protesters they could face arrest if they didn't disperse, as is required by the department's own policies. Instead, they surrounded the protesters, an aggressive policing technique known as "kettling," often used at protests over the police killings of unarmed African-Americans. A recent "kettling" incident in the Midwest city of St. Louis swept up several journalists, and a member of the judicial branch found that the aggressive security force tactics there had likely violated the bedrock principles of American democracy.
In Washington, protesters were trapped and deprived of food, water and bathroom access for hours before eventually being detained and arrested. The zip ties used to bind their wrists dug into their flesh, causing them to bleed. And for weeks after, some said their skin peeled from the pepper spray with which security forces had sprayed them.
Journalist Shay Horse alleged in a lawsuit here that he and four protesters were subjected to cavity searches during their detention that could be considered sexual assault. The five men were forced to take off their pants, Horse said. An officer then grabbed the testicles of the five men, Horse alleges, before sticking a finger in each of their rectums, as other officers laughed.
Horse said in a press conference earlier this year that it felt like police "were using molestation and rape as punishment."
Although the city has since launched an independent investigation into how the protest was policed, few of the defendants have hope for real accountability. The organization hired by the city to conduct the investigation is a decidedly pro-police organization called the Police Foundation.
Still, a dissident named Kris Hermes told HuffPost, "If the investigation proves that people were unfairly arrested, what does that mean for people that have already been tried?"
Hermes is a longtime legal activist affiliated with the National Lawyers Guild, which has been working with the defendants in this case. He's worried the charges against the defendants in this case are part of a government effort to crack down on protests.
"I think it's already sent a chilling message," Hermes said. "If all it's gonna take is people going on the streets and being near some property destruction or near people engaged in alleged criminal activity for them all to get felony charges, that's going to stifle free expression in the streets, and prevent people coming out and protesting when they have every right to do so."
Ryan Reilly reported from Washington. Christopher Mathias reported from New York.
A little boy who captivated the country with his valiant battle against cancer has lost the fight of his life.
Jacob Thompson, 9, died Sunday after combating neuroblastoma for four years.
Read: Boy, 9, Battling Terminal Cancer Will Celebrate His Last Christmas Early
His family, after being told the boy would not make it to Dec. 25, celebrated Christmas in November, complete with a decorated tree in his hospital room in Bangor, Maine, and a visit from Santa and Mrs. Claus.
His final wish was for holiday cards, and he received them by the thousands from strangers all over the world.
Jacob loved penguins and his parents urged mourners to make donations to Operation Gratitude, a penguin rescue group, "or pay it forward in your community."
"You brought Jacob joy, and you brought us all optimism for the future. Thank you for taking the time, and taking an interest in our sweet boy's journey. Sadly, there are many others like him that we hope you will continue to help," the family wrote Monday on Facebook.
"Each and every person who sent Jacob a Christmas card, a gift, a Facebook message or video, or a prayer made a difference in the final days of his life."
 The child is survived by his parents, Michelle Thompson Simard and Roger Guay, and his dog, Piper.
Read: NASA Astronaut in Orbit Chats With Child Cancer Patients Who Hand Painted Her Spacesuit
He was admitted to the Barbara Bush Children's Hospital in October. His neuroblastoma, a childhood cancer affecting the nervous system, had spread to his brain, leaving him in extreme pain and unable to walk or move around.
"He is terminal and we were told about a month ago to stop making plans because of the situation he's in," his dad told InsideEdition.com earlier this month. "He's in so much pain and nothing's really helping him."
He managed to smile and read some of his Christmas cards after Santa's visit last week.
"We hope that Jacob's story and the enormous outpouring of support from around the world will have a lasting impact on raising awareness for this disease," his family posted.