Mueller's rush to sentence Trump associates – an unusual way to treat cooperating witnesses – suggests Russia investigation is ending
Politics Ryan Zinke, Donald Trump's cowboy-booted interior secretary, becomes latest Cabinet member to leave office
Nick Allen,The Telegraph
Ryan Zinke stepping off Air Force One – REUTERS Donald Trump announced the departure of another member of his Cabinet, Ryan Zinke, the latest in a series of high profile departures from his administration.As interior secretary Mr Zinke, 51, a former Navy SEAL from Montana, wore cowboy boots to the office.He spearheaded a rolling back of environmental regulations, and an expansion of oil and gas drilling, but was facing a host of ethics investigations relating to business dealings.Mr Zinke said he would be leaving his post at the end of the year.Mr Trump, writing on Twitter, said: "Secretary of the Interior Ryan Zinke will be leaving the Administration at the end of the year after having served for a period of almost two years."Ryan has accomplished much during his tenure and I want to thank him for his service to our Nation."

Donald J. Trump @realDonaldTrump Secretary of the Interior @RyanZinke will be leaving the Administration at the end of the year after having served for a period of almost two years. Ryan has accomplished much during his tenure and I want to thank him for his service to our Nation……. The interior secretary oversees public land in America, which covers an area larger than the whole of Mexico.Mr Zinke had become a lightning rod for complaints from Democrats, and was expected to be the target of investigations when  Democrats take over control of the House of Representatives in January.
Ryan Zinke with Donald and Melania Trump last month Credit: Gettty Chuck Schumer, the Democrat leader in the US Senate, said: "Ryan Zinke was one of the most toxic members of the cabinet in the way he treated our environment, our precious public lands, and the way he treated the government like it was his personal honey pot. The swamp cabinet will be a little less foul without him."Mr Zinke, a former Montana congressman, already faced investigations linked to property holdings in his home state.He had also come under fire over expenditure in office, including reports that his department was spending nearly $139,000 to upgrade three sets of double doors in his office. Mr Zinke later said he negotiated the cost down to $75,000.He was also reportedly the subject of investigations over allegations he allowed his wife to ride in government vehicles, that he took a security detail with him on holiday to Turkey, and costly flights on US Park Police helicopters.
World Australia recognizes west Jerusalem as Israel's capital, embassy not moving yet
Reuters
Palestinians pass by a section of the controversial Israeli barrier on their way to attend Friday prayer of the holy fasting month of Ramadan in Jerusalem's Al-Aqsa mosque, in Bethlehem in the occupied West Bank June 1, 2018. REUTERS/Mussa Qawasma SYDNEY (Reuters) – Australia formally recognizes west Jerusalem as Israel's capital, reversing decades of Middle East policy, but will not move its embassy there immediately, Prime Minister Scott Morrison said on Saturday.Israel described the move as a step in the right direction.Palestinian chief negotiator Saeb Erekat said the announcement was born of Australian "petty domestic politics.""Australia now recognizes west Jerusalem, being the seat of the Knesset and many of the institutions of government, is the capital of Israel," Morrison said."We look forward to moving our embassy to west Jerusalem when practical," he told reporters in Sydney.Morrison also confirmed Australia's support for a two-state solution with a Palestinian capital in East Jerusalem.In October, Morrison said he was open to shifting Australia's embassy from Tel Aviv. President Donald Trump's move of the U.S. embassy to Jerusalem from Tel Aviv in May delighted Israel, infuriated Palestinians and upset the wider Arab world and Western allies.Related Video: Why Jerusalem's Future Is So Hard To Predict Morrison's unexpected announcement in October was viewed cynically at the time because it came days before a crucial by-election in an electorate with a strong Jewish representation, a poll his party subsequently lost.It also drew criticism from Muslim-majority neighbors such as Indonesia and Malaysia, neither of whom formally recognize Israel's right to exist. Arab countries worried that the move would unnecessarily inflame tensions in the Middle East.Morrison said Australia would not move its embassy to west Jerusalem until the city's final status was determined, but said trade and defense offices would be opened there.HOLY SITES "Israel views the decision of the Australian government to open its Trade and Defence office in Jerusalem as a step in the right direction," the Israeli Foreign Ministry said in a statement.The Palestinians' Erekat said the move stemmed from "petty domestic politics.""The policies of this Australian administration have done nothing to advance the two-state solution," Erekat said in a statement. "All of Jerusalem remains a final status issue for negotiations, while East Jerusalem, under international law, is an integral part of the occupied Palestinian territory."The Arab League's Assistant Secretary General for Palestine and the Occupied Arab Territories, Saeed Abu Ali, condemned Australia's decision as a break with the international community's positions that disregards international law.In a statement, he said it was "blatantly biased toward the positions and policies of the Israeli occupation."Indonesia's foreign ministry spokesman, Arrmanatha Nasir, noted that Australia had not moved its embassy to Jerusalem and called on all members of the United Nations to recognize a Palestinian state "based on the principle of two-state solutions".The status of Jerusalem, home to sites holy to the Muslim, Jewish and Christian faiths, is one of the biggest obstacles to a peace agreement between Israel and Palestinians who want East Jerusalem recognized as the capital of a Palestinian state. Israel regards all of Jerusalem as its capital, including the eastern sector that it annexed in a move not recognized internationally, after the 1967 Middle East war.(Reporting by Tom WestbrookAdditional reporting by Alison Bevege and Tabita Diela; Ali Sawafta in Ramallah; Maayan Lubell in Jerusalem and Hesham Hajali in Cairo; Editing by Paul Tait and Louise Heavens)

Kosovo nods team for talks with ex-adversary Serbia
Is walking actually enough exercise?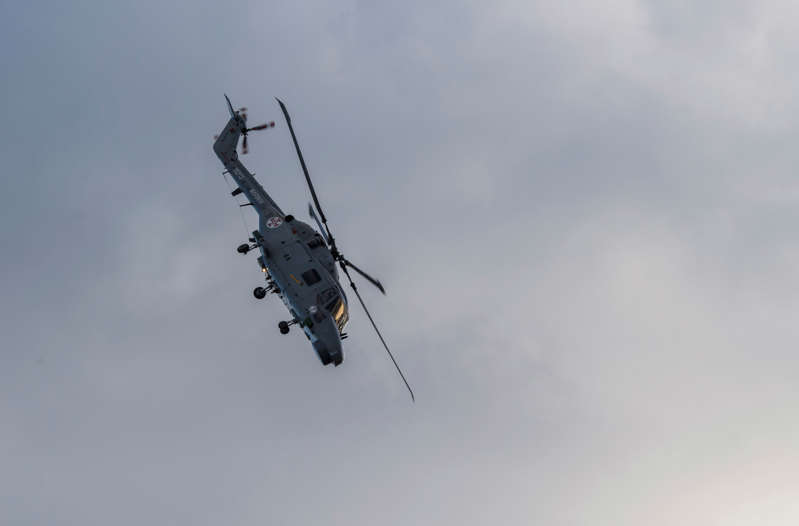 LISBON (Reuters) – A medical helicopter crashed in a mountainous area near Porto, Portugal's second biggest city, with all four onboard feared dead, local media and the country's INEM emergency service reported on Saturday.State broadcaster RTP and daily Correio de Manha reported the helicopter had crashed, killing two pilots, a nurse and a doctor onboard. INEM said a rescue operation was under way but the helicopter had still not been found.The INEM helicopter went missing at around 6:30 p.m. on Saturday after dropping off a 76-year-old patient suffering from cardiac problems at a hospital in Porto.A spokesperson at the Valongo fire station in the region said 200 rescue workers were searching for the helicopter.According to INEM, the helicopter was on its way back to its base in the district of Braganca when it crashed in bad weather.(Reporting by Catarina Demony; Editing by Axel Bugge and Jonathan Oatis)

Peshawar 'guest houses' welcome 65 homeless people on first day

Atiku pledges to review constitution

15 get death penalty in Pakistan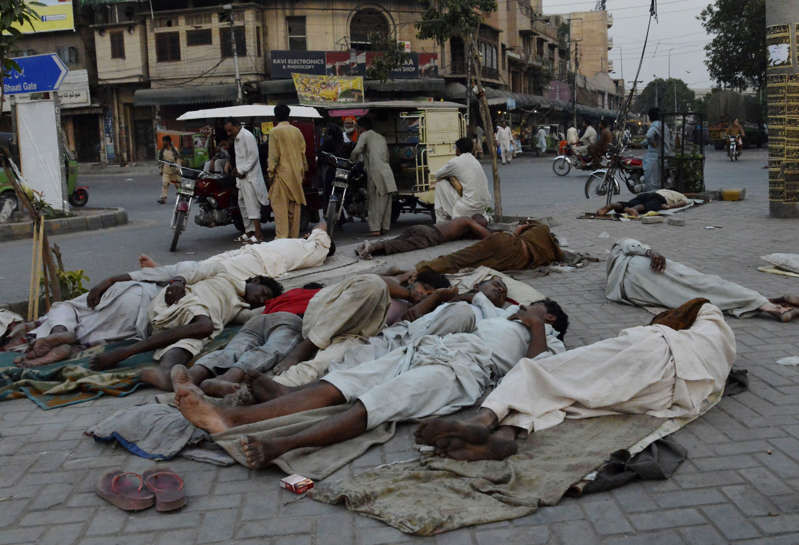 A total of 65 homeless people arrived to spend a cold winter night at newly inaugurated shelter homes, named as 'guest houses' by Khyber-Pakhtunkhwa Chief Minister Mehmood Khan, in the provincial capital on Friday.According to a statement issued by the chief minister's press secretary, 40 people were allowed entrance at Pichgi Road shelter home, 15 at Haji Camp and 10 at Kohat Ada guest house.
Related Slideshow: News In Pictures (Provided by Photo Services)
Earlier in the day, the provincial minister for information, Shaukat Yousafzai had said that three buses were dispatched to bring homeless people from different parts of the city. The buses will be used to pick up homeless people from 4pm till late night every day, he added.
Yousafzai said facilities of hot water, heaters, mosque, dispensary and UPS systems were among other facilities provided at the guest houses. Separate portion has been assigned to families at every centre, he added.
The provincial minister said that free dinner and breakfast will be provided to those staying at shelter homes.
Prime Minister Imran Khan had inaugurated one of the shelter homes for the homeless in Peshawar earlier today.
The shelter will provide accommodation for 200 people. Facilities including transport, health care and meals will be provided and uninterrupted electricity supply has also been ensured.
The shelter homes are being established by the provincial administration under its 100-day plan.
A total of 430 people shall be accommodated in these shelter homes and will be provided with meals and other services.
As Trump argues for a wall, a border security measure gets pulled back
QUINN OWEN,ABC News
As Trump argues for a wall, a border security measure gets pulled back (ABC News)As Trump argues for a wall, a border security measure gets pulled backoriginally appeared on abcnews.go.comU.S. Army soldiers have removed barbed wire along the US-Mexico border in areas where the Trump administration has said more border security measures are needed after local community leaders raised concerns.About 2 miles of military-grade wire was removed from city land in Laredo, Texas, according to Customs and Border Patrol (CBP) officials. The agency ordered the removals after hearing from local elected officials who raised environmental and public safety concerns with the wire running near community parks.Laredo Mayor Pete Saenz, who leads the Texas Border Commission, said the Trump administration has, in part, used his community to fabricate the threat of migrants traveling north."They want to be overly protective," Saenz told ABC News. "But at what cost? The cost to the local economy. The cost to our livelihoods here at the border area."Citing the "very real threat we face at the border," the Trump administrationrecently extended the deployment of U.S. troops along the border through January.(MORE: Fact Check: Trump claims credit for decades-old border structures)"As the situation along the border continues to evolve, we will continue to assess our operational needs, including removal of the c-wire," a CBP official said in a statement to ABC News.(MORE: At Base Camp Donna, US Army troops spend Veterans Day preparing for migrants)Laredo routinely handles the bulk of trade across the US-Mexico border, which amounts to more than $200 billion each year.Saenz emphasized the historic, cultural connection between Laredo and Nuevo Laredo, the Mexican town directly across the border line. He said the politicized decision-making has strained this relationship and threatens the local economy."By all means we want security, but it's got to be done properly and weighed carefully," the mayor said.Razor wire has also been removed in Hidalgo, Texas, where the Rio Grande River valley acts as a natural impediment to crossing as it does throughout much of south Texas.Even though some border communities like Hidalgo haven't seen the direct impact from the military fortifications, City Councilman Rudy Franz says the extra measures are excessive."This is blown out of proportion," Franz told ABC News. "I don't think it's necessary. I think it puts fear in people."The Trump administration has periodically closed ports of entry and slowed the entry process, making it harder for people to declare themselves. It has infringed on their due-process rights. And it has sought to restrict the legal criteria for asylum claims to exclude gang and domestic violence-precisely what many Central America immigrants say they are fleeing.But beyond all that, we tore some of these kids away from their parents. After an exhausting and terrifying journey through the Mexican desert, the wild lands beyond the law where some of the world's most dangerous criminal organizations operate to meet America's insatiable appetite for drugs, we ripped these young children away from the only sense of security they can still cling to in this world.That may have been the worst mile-marker of them all, and President Trump's bitter and reluctant reversal of the policy has not erased it from the nation's moral record. The policy was put in place to "deter" would-be immigrants, by treating those who made the trip with cruelty. Since they were fleeing horrific conditions back home, this put the government of the United States of America in a contest of cruelty with Honduran street gangs.
Photo credit: David McNew – Getty ImagesAnd, as we learned today, via perhaps the very worst story the Washington Postcould have brought us, even keeping kids with their parents can't always save them in these desperate conditions.A 7-year-old girl from Guatemala died of dehydration and shock after she was taken into Border Patrol custody last week for crossing from Mexico into the United States illegally with her father and a large group of migrants along a remote span of New Mexico desert, U.S. Customs and Border Protection said Thursday…According to CBP records, the girl and her father were taken into custody about 10 p.m. Dec. 6 south of Lordsburg, N.M., as part of a group of 163 people who approached U.S. agents to turn themselves in.More than eight hours later, the child began having seizures at 6:25 a.m., CBP records show. Emergency responders, who arrived soon after, measured her body temperature at 105.7 degrees, and according to a statement from CBP, she "reportedly had not eaten or consumed water for several days."This has the hallmarks of a tragedy borne of desperation: this father pushed himself and his child too far in a frantic search for safety and freedom. But it is not actually clear yet whether they received appropriate treatment once they entered Border Patrol custody.Food and water are typically provided to migrants in Border Patrol custody, and it wasn't immediately clear Thursday if the girl received provisions and a medical exam before the onset of seizures.Border Patrol sources told the Post that they are overwhelmed by an influx of family units at the border, where facilities were mostly built for single adult (male) migrants. And the task border agents face, including in patrolling those wild lands near the border, is immensely difficult. But this simply cannot happen in the United States if the United States is anything approaching what it claims to be. As another Post reporter put it:

Kevin Sieff@ksieffThe girl had a temperature of 105.7 degrees. She hadn't eaten or consumed water for several days. But she was detained for eight hours before emergency responders arrived. https://www.washingtonpost.com/world/national-security/7-year-old-migrant-girl-taken-into-border-patrol-custody-dies-of-dehydration-exhaustion/2018/12/13/8909e356-ff03-11e8-862a-b6a6f3ce8199_story.html?utm_term=.dbd87aeb5b0f …ICE said Tuesday that the arrests were of immigrants suspected of being in the United States illegally and took place from early July to November. They were the result of background checks conducted on potential sponsors of unaccompanied migrant children placed under the care of the Department of Health and Human Services.Nearly two thirds of those arrested – 109 in total – had no criminal record, the agency said. Another 61 of those arrested did have criminal records, but ICE did not specify the crimes and said it could not break down convictions by violent and nonviolent offenses.They don't care about these kids, who are alone in a strange land where they don't speak the language, sleeping in tent-city barracks in the Texas desert. (The Obama administration built facilities to house unaccompanied children in response to a 2014 wave of migration, though they were not tent cities in the desert and they didn't separate kids from their parents.) They don't care. These children's need-any child's need-for a loving, stable home to grow in, and the empathetic intervention of strangers to help them find it, are just an opportunity to get more of those Certain People out. People with no criminal record who want to help kids? Not the kind of people we want in this country. Or is there something else about them that's a sticking point?
Photo credit: John Moore – Getty ImagesYes, nearly all the children who remain in custody today came unaccompanied, and were not separated from their parents. But it wouldn't matter to this administration if it were the opposite. The point is to be cruel-to perform the cruelty against The Other so the Ralph Steadman figures who show up to the rallies will keep whooping and hollering and chanting the president's name.That's why he keeps screaming about The Wall, which won't keep drugs or all that many people out, and which nobody serious thinks is a 21st century solution to immigration issues. It's a giant middle finger to The Others courtesy of White America-a big stone monument that exists only in the mind's eye of our most viciously resentful citizens. Remember when Fox News' Laura Ingraham said the child detention facilities at the border were "summer camps"? Sean Hannity's reaction to the death of a seven-year-old girl was to use it as an opportunity to shill for The Wall.
Photo credit: Getty ImagesWhen I visited the border patrol processing facility in McAllen, Texas, this summer-a place nicknamed "the dog kennel" for the rows of cages in which inmates are kept-I met a young Guatemalan mother who described traveling with a group until they abandoned her and her one-year-old daughter, leaving her to try to reach the border alone while carrying her baby the rest of the way. And we wonder why people choose to travel in larger, slow-moving "caravans." That detainee, Valesca Merida, hadn't heard she could be separated from her child before she made the journey-but others in the facility had, and chose to make the journey anyway.That is the state of affairs now in Honduras and Guatemala and El Salvador. You are extorted by the local gang, or you're abused by a domestic partner, or the gang comes to recruit your young son enough times that you feel you have no choice. It is worth trekking a thousand miles through an unforgiving desert for a slim chance at freedom. Even under the Obama administration, the chances were slim: Democratic Senator Jeff Merkley told me just one in five asylum claims were successful even then. That was part of Obama's incredibly punitive policy suite on immigration. But we followed the law. We gave people a chance. We showed some humanity.Even that is out the window now. Our callousness will not make the border region safer, or stop desperate people from coming. The most dependable effect is that it will get people's blood pumping at a campaign rally. But with all this happening, all around us and under our noses, how much longer can we continue to read ourselves the bedtime stories about America-the Shining City on a Hill, the Nation of Immigrants, the Land of the Free and the Home of the Brave-before the book starts to crumble in our grasping hands?
1 / 18
Ukrainian President Petro Poroshenko, center left, and Metropolitan Emmanuel, center right, talk to each other as they attend a closed-door synod of three Ukrainian Orthodox churches to approve the charter for a unified church and to elect leadership in the St. Sophia Cathedral in Kiev, Ukraine, Saturday, Dec. 15, 2018. Poroshenko has told the crowd "the creation of our Church is another declaration of Ukraine's independence and you are the main participants of this historic event." (Mykhailo Markiv, Ukrainian Presidential Press Service/Pool Photo via AP)
KIEV, Ukraine (AP) — Ukrainian Orthodox leaders on Saturday approved the creation of a unified church independent of the Moscow Patriarchate and elected a leader to head that new church — a move that could exponentially raise tensions with neighboring Russia.
The vote, held at a closed-door synod in Kiev's St. Sophia Cathedral, is the latest in a series of confrontations between Ukraine and authorities in Russia, including President Vladimir Putin's government. Ahead of the vote, the Russian Orthodox Church called on the United Nations, the leaders of Germany and France, the pope and other spiritual leaders to protect Orthodox believers in Ukraine.
The leader of the new autocephalous Ukrainian Orthodox Church will be Metropolitan Epiphanius, a 39-year-old bishop from the Kiev Patriarchate.
"God heard our appeals and gave us this anticipated unity," Epiphanius told a crowd of thousands who had gathered outside the cathedral on Saturday to hear the news. He stressed that the new church's doors would be open to all, and encouraged Ukrainians to rally behind it.
Still spiritual leaders attending Saturday's synod couched their efforts to create an independent church in patriotic rhetoric. Father Sergei Dmitriev said — given Ukraine's ongoing conflicts with Russia — "we should have our own church, not an agent of the Kremlin in Ukraine."
Ukrainian President Petro Poroshenko, who has made the creation of a new church a key campaign issue, attended the synod Saturday as a non-voting observer.
"Ukraine was not, is not, and will not be the canonical territory of the Russian church," Poroshenko told the gathering, adding that creating an independent Ukrainian Orthodox Church was now a matter of national security.
"This is a question of Ukrainian statehood," Poroshenko said. "We are seizing spiritual independence, which can be likened to political independence. We are breaking the chains that tie us to the (Russian) empire."
Representatives of Ukraine's three Orthodox Churches attended the synod in Kiev, but only two from the branch loyal to Moscow showed up. One Russian bishop — Metropolitan Hilarion in Volokolamsk — on Saturday compared those two representatives of the Moscow-backed church to Judas, the biblical betrayer of Jesus.
The newly formed community is expected to receive independence from the Ecumenical Patriarchate of Constantinople, the Istanbul-based institution considered the so-called "first among equals" of leaders of the world's Orthodox Churches.
Relations between Ukraine and Russia have been damaged by Russia's 2014 annexation of the Black Sea peninsula of Crimea and its support for armed separatists fighting the government in eastern Ukraine. The church schism and a Nov. 25 naval clash in the Black Sea in which Russia seized three Ukrainian ships and detained 24 Ukrainian crewmen have caused them to deteriorate further.
Saturday's religious rupture from the Russian Orthodox Church is a potent — possibly explosive — mix of politics, religious faith and national identity.
Since the late 1600s, the Orthodox Church in Ukraine had been a wing of the Russian Orthodox Church rather than being ecclesiastically independent. Many Ukrainians, however, resented the implication that Ukraine was a vassal of Russia.
The move Saturday raises deep concerns about what will happen to the approximately 12,000 churches in Ukraine that were under the Moscow Patriarchate.
In recent years, about 50 churches in Ukraine under the Moscow Patriarchate have been forcibly seized and transferred to the Kiev Patriarchate, according to Metropolitan Antony Pakanich.
Poroshenko said Saturday he would travel with Epiphanius to Istanbul in January to receive a Tomos — an official document — from the head of global Orthodoxy that grants the new church independence.
The Ukrainian leader promised "to respect those who decide, for one reason or another," to remain with the Ukrainian branch of the Russian Orthodox Church — and also promised to protect those who choose to leave the Moscow Patriarchate and join the new church.
A spokesman for Patriarch Kirill, the head of the Russian Orthodox Church, vowed Saturday that the Moscow Patriarchate will continue to work in Ukraine despite the creation of the new independent church.
Ukrainian authorities have sought to portray Russian Orthodox priests in Ukraine as supporting Russian-backed separatists in eastern Ukraine, claims that the clerics have rejected.
Dmitriev, a Ukrainian army priest, was once loyal to the Moscow Patriarchate but changed his allegiance to the Kiev Patriarchate after the Russian-affiliated church began refusing to hold funerals for Ukrainian soldiers who died fighting in eastern Ukraine.
As church tensions have grown, Ukraine's Security Service has searched Russian Orthodox churches in Ukraine and the homes of Russian Orthodox priests in several Ukrainian cities. The agency also has summoned dozens of priests in for questioning.
Russian opposition figure Alexei Navalny, who has from time to time exhibited nationalist sympathies, lashed out at Putin for Ukraine's bid for religious autonomy.
"What was forged over centuries was destroyed by Putin and his idiots in four years," Navalny wrote on Twitter. "Putin is an enemy of the Russian world."
__
Karmanau reported from Minsk, Belarus. Mathew Bodner contributed from Moscow.