Politics Trump tells child at Easter Egg Roll the border wall is 'being built now'
While Trump likes to say the wall he promised to build during the 2016 presidential is "being built," in reality the work being done is on existing fencing that was built during the George W. Bush administration. The southern border is nearly 2,000 miles long and already has about 650 miles of different types of barriers, including short vehicle barricades and tall steel fences, according to AP.
A child awaits the arrival of President Trump at the Easter Egg Roll in Washington. (Photo: Jonathan Ernst/Reuters)Congress refused to fund the new wall that Trump promised Mexico would pay for, which led to a 35-day partial government shutdown. In February, the president declared a national emergency in order to divert money from other government projects in order to fulfill his signature campaign promise.Several organizations brought lawsuits over the declaration.He later threatened to close the southern border over congressional Democrats' inaction on illegal immigration, only to back away from that threat.Earlier this month, Trump traveled to Calexico, Calif., to tour what the White House called new fencing. But the two-mile section was a long-planned replacement for an older barrier that had been scheduled for replacement under President Obama.
1 / 3
White House Easter Egg Roll rolls on for 141st year, the third for Trumps
It's first lady Melania Trump's third White House Easter Egg Roll, a 141-year-old tradition that attracts thousands of kids.
The 141st White House Easter Egg Roll – and first lady Melania Trump's third – got underway on the South Lawn Monday.
More than 30,000 people were expected to join President Trump for the annual rewind of one of the oldest White House traditions, aimed mostly at kids.
The main event is the spectacle of children rolling hard-boiled eggs across the lawn, but the first lady introduced two new additions to the festivities: musical eggs and a game of hopscotch named for her "Be Best" initiative to improve the well-being of American children.
Also, "Children will have the opportunity to spread kindness by mailing postcards to anyone they choose – friends, family, members of the military – directly through a United States Postal Service mailbox that will be on the South grounds," the first lady's office said in a statement in advance.
"Arriving soon: President @realDonaldTrump and @FLOTUS at the #EasterEggRoll2019!" the first lady's spokeswoman, Stephanie Grisham, tweeted.
637 people are talking about this
The president, accompanied by the first lady and someone dressed as a giant Easter bunny, addressed the crowd from the balcony, speaking about rebuilding the military and the economy.
Other activities included egg hunts, a display of state eggs on the Ellipse, photo ops for families, egg- and cookie-decorating stations, costumed characters, and a commemorative egg gift for the kids after the event's conclusion.
The gift will feature colorful eggs made by Maine Wood Concepts, which created 100,000 wooden eggs featuring the Trumps' signatures.
The traditional reading nooks were to be manned by such luminaries as the first lady, Secretary of State Mike Pompeo, press secretary Sarah Huckabee Sanders, and Kellyanne Conway.
This year, the first lady was dressed in a Michael Kors baby blue below-the-knees suede coat dress and, to protect the lawn, flat shoes instead of her usual spike heels. She and the president carried whistles, blowing them to start the races.
Later, the first lady, who is always most relaxed when interacting with young children, joined kids at a table for drawing and writing postcards, and later read "The Wonderful Things You Will Be" by Emily Winfield Martin, to a group of kids at a reading station. The book talked about the importance of kindness, one of the messages of Trump's Be Best campaign.
Afterwards, on her way back up the South Lawn, she responded to a question from reporters about the Easter bombings in Sri Lanka in which at least 290 people died and 500 were injured. According to the White House pool reporter, when asked if she had any message for Sri Lanka, she answered:
"Prayers for them; thoughts and prayers."
According to the White House Historical Association, the Monday after Easter was celebrated by Washingtonians, starting in the 1870s, on the West Grounds of the Capitol while the presidential family celebrated privately at the White House.
But Congress put the kibosh on egg rolling in 1876 due to concerns about damage to its grounds. In 1878, President Rutherford B. Hayes opened the South Lawn for the event, which became a community tradition and one of the only times during the year the public can enter the White House gates and spread out on the South Lawn. (In the more recent era of security concerns, they first have to obtain tickets.)
There have been years when the egg roll was cancelled due to war and food rationing, as during World War I and World War II. And from 1948 through 1952, President Harry Truman's renovation of the White House made the South Lawn a construction zone.
President Dwight D. Eisenhower revived the tradition after a 12-year hiatus, although some later presidents were busy on the day. President Gerald R. Ford reinstated the presidential appearance in 1976 — the first since Eisenhower had acted as host in 1960.
The Trump administration on Monday told five nations — Japan, South Korea, Turkey, China and India — that they will no longer be exempt from U.S. sanctions if they continue to import oil from Iran.
WASHINGTON (AP) — The Trump administration on Monday told five nations — Japan, South Korea, Turkey, China and India — that they will no longer be exempt from U.S. sanctions if they continue to import oil from Iran.
President Donald Trump has decided not to reissue the waivers when they expire on May 2, Secretary of State Mike Pompeo said. The Trump administration, which has engaged in maximum pressure campaign against Tehran, had been giving nations time to wean themselves off of Iranian oil, but has decided that waivers will no longer be issued.
"The goal remains simply: To deprive the outlaw regime of the funds that it has used to destabilize the Middle East for decades and incentivize Iran to behave like a normal country," Pompeo said, adding that before sanctions went into effect, Iran was generating more than $50 billion a year.
"Our goal has been to get countries to cease importing Iranian oil entirely," he said.
He said the U.S. had granted extra time to countries to find other supplies. "We will no longer be granting any exemptions," he said.
Sen. Ted Cruz, R-Texas, applauded the end of oil waivers for Iran.
"This decision will deprive the ayatollahs of billions of dollars that they would have spent undermining the security of the United States and our allies, building up Iran's nuclear and ballistic missile programs and financing global terrorism," he said.
The administration had granted eight oil sanctions waivers when it re-imposed sanctions on Iran after Trump pulled the U.S. out of the landmark 2015 nuclear deal. They were granted in part to give those countries more time to find alternate energy sources but also to prevent a shock to global oil marketsCLK9, +2.59% LCOM9, +0.47%  from the sudden removal of Iranian crude.
U.S. officials now say they do not expect any significant reduction in the supply of oil given production increases by other countries, including the U.S. itself and Saudi Arabia.
Since November, three of the eight — Italy, Greece and Taiwan — have stopped importing oil from Iran. The other five, however, have not, and have lobbied for their waivers to be extended.
NATO ally Turkey has made perhaps the most public case for an extension, with senior officials telling their U.S. counterparts that Iranian oil is critical to meeting their country's energy needs. They have also made the case that as a neighbor of Iran, Turkey cannot be expected to completely close its economy to Iranian goods.
Business
Trump Administration Tightens Sanctions 'To Bring Iran's Oil Exports to Zero'
The Trump administration has stepped up efforts to completely eliminate Iran's oil export market, announcing Monday the elimination of sanctions exemptions that allowed the rogue nation to continue exporting oil to a select group of nations.
The Trump administration last year granted six-month waivers to eight countries, exempting them from the wide-ranging sanctions implemented as part of the unilateral U.S. withdrawal from the 2015 Iran nuclear deal. The elimination of those exemptions, which Secretary of State Mike Pompeo will officially announce Monday afternoon, will likely devastate the already struggling Iranian economy.
"President Donald J. Trump has decided not to reissue Significant Reduction Exceptions (SREs) when they expire in early May," the White House said in a statement. "This decision is intended to bring Iran's oil exports to zero, denying the regime its principal source of revenue."
Crude futures spiked to six-month highs on news of the move, which is expected to eliminate 1 million barrels per day from the global market beginning May 2.
In response, Iranian officials have threatened to close the Strait of Hormuz, a narrow waterway through which one fifth of the world's traded oil supply travels.
"If we are prevented from using it, we will close it,"Alireza Tangsiri, head of the Revolutionary Guard Corps navy force, told the state-run Fars news agency. "In the event of any threats, we will not have the slightest hesitation to protect and defend Iran's waterway."
China, the largest buyer of Iranian crude, spoke out against the move on Monday.
"China's cooperation with Iran is open, transparent, reasonable and legitimate, and should be respected," Foreign Ministry spokesman Geng Shuang told reporters during a regular briefing.
Oil prices jumped to near six-month highs on Monday as the Trump administration cracked down on Iranian oil exports, announcing it would no longer grant waivers from US sanctions.
The announcement came on an otherwise quiet day for global stock markets, with European bourses on holiday and Wall Street trading sideways ahead of major earnings releases later in the week.
The White House announced it was calling an end to six-month waivers that had exempted countries from unilateral US sanctions on Iranian oil exports.
Starting in May, these countries — China, India, Turkey, Japan, South Korea, Taiwan, Italy and Greece — would face sanctions if they continue to buy the oil.
"The Trump administration and our allies are determined to sustain and expand the maximum economic pressure campaign against Iran to end the regime's destabilizing activity threatening the United States, our partners and allies and security in the Middle East," the White House said in announcing its move.
Oil prices jumped on the news, with the US benchmark West Texas Intermediate ending at $65.70, up 2.7 percent.
"The market is afraid of oil scarcity," Daniel Ghali of TD Securities told AFP.
"The market is trying to assess how much crude oil will be impacted," he said, adding that he thinks China will continue to buy from Iran.
Higher oil prices gave a lift to US petroleum companies, including Dow members Exxon Mobil and Chevron, which won 2.2 percent and 1.7 percent respectively.
Petroleum-linked shares were among the winners on an otherwise quiet open to a Wall Street trading week heavy with earnings release.
Analysts see the coming four days as the most critical period for first-quarter earnings. The list of companies reporting includes Amazon, Boeing, Facebook, Procter & Gamble and Exxon Mobil.
The S&P 500 is projected to see a 3.9 percent decline in first-quarter earnings per share, according to FactSet. If that happens, it would be the first year-over-year decline since the second quarter of 2016.
Analysts have been broadly upbeat about earnings thus far, with most companies besting lowered expectations.
– End of easing? –
Earlier, Chinese stocks closed lower on speculation authorities would limit monetary policy easing after signs of stabilization in Asia's top economy.
The weakness came after the Politburo, China's top decision-making body, said on Friday the government would continue to implement a proactive fiscal policy and a prudent monetary policy that is neither too tight nor too loose.
Investors had interpreted that as meaning "that the government will suspend the easing of monetary policy," said Shen Zhengyang, an analyst at Northeast Securities.
"Large caps like financials and the real estate sectors suffered big losses today accordingly," he added.
Japanese stocks went the other way — opening lower but closing marginally higher although volumes were thin ahead of an unprecedented 10-day market closure in Japan to celebrate the enthronement of a new emperor on May 1.
Traders may also be holding fire as they await a two-day meeting of the Bank of Japan later in the week. Some companies, including gaming giant Nintendo, are also unveiling their latest results.
– Key figures around 2050 GMT –
New York – Dow: DOWN 0.2 percent at 26,511.05 (close)
New York – S&P 500: UP 0.1 percent at 2,907.97 (close)
New York – Nasdaq: UP 0.2 percent at 8,015.26 (close)
London – FTSE 100: closed
Paris – CAC 40: closed
Frankfurt – DAX 30: closed
EURO STOXX 50: closed
Tokyo – Nikkei 225: UP 0.1 percent at 22,217.90 (close)
Hong Kong – Hang Seng: closed
Shanghai: SSE Composite: DOWN 1.7 percent at 3,215.04 (close)
Euro/dollar: UP at 1.1261 from 1.1245 at 2100 GMT Friday
Pound/dollar: UP at 1.2981 from 1.2976
Dollar/yen: UP at 111.95 from 111.85
Oil – Brent Crude: UP $2.07 at $74.04 per barrel
Oil – West Texas Intermediate: UP $1.70 at $65.70 per barrel
Sri Lankan officials have said the Islamist militant group National Thowheeth Jama'ath is responsible for Easter Sunday bombing attacks in the island nation that killed at least 290 people and injured 500 more.
Rajitha Senaratne, the country's health minister, said the seven suicide bombers who carried out the attacks were Sri Lankan citizens affiliated with the domestic group, but that authorities suspect foreign ties as well. "There was an international network without which these attacks could not have succeeded," Senaratne said in a news conference.
The group has not claimed responsibility for the bombings so far.
Here's what to know about the suspected group behind the attacks.
National Thowheeth Jama'ath is a newly formed group
Very little is known about National Thowheeth Jama'ath, according to Alan Keenan, a senior Sri Lanka analyst with the International Crisis Group.
Prior to Sunday's attacks, the group was mainly linked with the vandalization of Buddhist statues in Sri Lanka in December, he tells TIME. Until Monday, when the Sri Lankan government named the group, Keenan had never heard of it as an official organization.
Keenan says it's possible the group splintered off from the political organization "Sri Lanka Thowheeth Jama'ath," which carries hardline views and anti-Buddhist sentiments. Keenan also notes that many organizations in Sri Lanka use the name "Thowheeth Jama'ath," making it difficult to pinpoint the origins of the group.
The name roughly translates to "a group in the name of oneness of God."
The highly coordinated nature of the attacks, which targeted Roman Catholic churches in the midst of Easter celebrations, luxury hotels and a housing development, suggests that the group could not have carried out the bombings without outside assistance, Keenan says.
Sri Lankan officials received warning about the attacks and the group
Authorities in Sri Lanka had received warnings about the attacks about two weeks ago, Senaratne said at a news conference. Sir Lanka's police chief Pujith Jayasundara sent an intelligence alert earlier this month saying National Thowheeth Jama'ath was planning attacks, AFP reports.
"A foreign intelligence agency has reported that the NTJ is planning to carry out suicide attacks targeting prominent churches as well as the Indian high commission in Colombo," the alert read.
Sri Lankan police were on high alert for several days prior to the attacks, in fear that suicide bombers were targeting prominent churches, according to AFP.
Speaking to reporters, Senaratne said officials had received warnings but that the prime minister and others were "completely blind on the situation." The New York Times reports that tensions over status between Sri Lanka's Prime Minister Ranil Wickremesinghe and President Maithripala Sirisena were at least partly responsible for an error in communicating the warnings.
Wickremesinghe said Sunday that he and his cabinet had not received information about the warning, the Times reports.
"We must look into why adequate precautions were not taken," he said.
The Times notes that a letter from a police official dated April 11 named National Thowheeth Jama'ath as the group believed to be planning the attacks, along with the names and addresses of some suspected members of the group.
Such attacks are unprecedented in Sri Lanka
Sri Lanka's complex past does not include a history of violence between Christians and Muslims in the country, Keenan says.
"Sri Lanka is a very complicated place. Generally, there has been tension and violence between pretty much everybody," he said. "But Muslims as a community have been the most restrained and non-confrontational at all. That's why this does not fit with previous dynamics."
About 70% of Sri Lankans are Buddhists, while 12.5% are Hindus. Muslims make up a little under 10% of the population, while about 7.5% are Christians. Predominantly Hindu Tamil insurgents fought for 26 years to establish independence from the government, dominated by the Sinhalese ethnic group, most of whom were Buddhists. The Tamil insurgents were defeated in 2009.
In recent years, violence in Sri Lanka has been propagated by Buddhist extremists, Keenan says. Hardline Buddhist groups, like Bodu Bala Sena, also known as Buddhist Power Force, has been accused of sowing hate and anti-Muslim violence.
Politics
Democrats 'may' pursue impeachment against Donald Trump as Giuliani defends president
WASHINGTON – Top House Democrats said Sunday they will decide soon whether to pursue impeachment against President Donald Trump, while Trump attorney Rudy Giuliani argued that it would have been OK for the president to have accepted Russia's help during the 2016 election.
"Obstruction of justice, if proven, would be impeachable," said Rep. Jerrold Nadler, D-N.Y., chairman of the House Judiciary Committee, adding that he wants to see where the facts lead.
Giuliani, meanwhile, said there would not have been anything necessarily wrong with Trump and campaign aides receiving opposition research from the Russians about Democratic opponent Hillary Clinton. Giuliani also said Trump would have been within his rights to have Mueller fired, a key event behind claims that Trump tried to obstruct justice.
"There's nothing wrong with taking information from Russians," Giuliani said on CNN's State of the Union. "It depends on where it came from."
Trump aides and Democratic leaders took to the Sunday interview shows to debate the Mueller report, which said that there was no evidence of coordination between the Trump campaign and Russians who sought to interfere in the 2016 presidential election.
The report also said Trump and his campaign welcomed the help from the Russians, including stolen emails from Democrats and the use of social media to push fake news about Clinton.
The report listed 10 episodes in which Trump tried to interfere in the investigation, including his demands to aides at one point that Mueller be removed from his post. Mueller's team said it did not determine whether Trump's actions amounted to obstruction of justice in a legal sense, and suggested Congress might want to take up the issue.
Describing parts of the Mueller report as "warped" and "biased," Giuliani said there was no collusion between the Trump campaign and Russia. He also said there would be no problem with a campaign accepting documents stolen by another country, even an adversary like Russia.
"It depends on the stolen material," Giuliani said on NBC's Meet The Press. He compared it to the 1971 media publications of the Pentagon Papers, Vietnam-era documents that had been stolen from the government by a third party.
Giuliani's comments drew criticism across the political spectrum.
"Legitimate opposition researchers never take help from foreign adversaries," said John J. Pitney, Jr., who did research for the Republicans back in the late 1980s and early 1990s.
Now a professor of American politics at Claremont McKenna College, Pitney said that "if I had pulled that kind of stunt, my boss would have called the FBI and fired me."
At another point, Giuliani defended Trump's past praise of WikiLeaks, which did release stolen Democratic emails and thereby provided fodder for the Trump campaign. "They were putting out things that were true and very, very damaging to Hillary Clinton," he said on NBC.
In a series of contentious Sunday show interviews, Giuliani also said the president had the right to fire Mueller because he had staff members who were pro-Clinton and biased against Trump. Had that happened, he said, Trump would have expected a new person come in and take over the investigation.
"There's an alternative explanation," Trump told Fox News Sunday.
House Democrats disputed Giuliani's analysis, and said they would hold hearings on the Mueller report, including one featuring the special counsel himself. Nadler, who wants to see portions of the report that were redacted by Attorney General William Barr, said Democrats will be meeting in the coming days to plan the next steps of investigation.
"We have to hear from Barr, we have to hear from Mueller," Nadler said to NBC's Meet The Press. "We have to get the entire report."
Rep. Adam Schiff, D-Calif., chairman of the House Intelligence Committee, told ABC's This Week that impeachment is a difficult decision. One reason: Even if the Democratic-run House votes to impeach the president, it is highly unlikely the Republican-run Senate would vote to convict and remove him from office; it may not even take up the matter.
"I think what we are going to have to decide as a (Democratic) caucus is, what is the best thing for the country?" Schiff said. "Is it the best thing for the country to take up an impeachment proceeding because to do otherwise sends a message that this conduct is somehow compatible with office? Or is it in the best interest of the country not to take up impeachment that we know will not be successful because the Republican leadership will not do its duty?"
As he has throughout the weekend, Trump himself – who initially hailed the Mueller report as vindication – continued to attack some of its critical findings.
"The Trump Haters and Angry Democrats who wrote the Mueller Report were devastated by the No Collusion finding!" he tweeted on Easter Sunday from his Mar-a-Lago resort in Florida. "Nothing but a total 'hit job' which should never have been allowed to start in the first place!"
In another tweet, Trump predicted that upcoming hearings would hurt the Democrats politically: "The Radical Left Democrats do not want to go on to Legislate for the good of the people, but only to Investigate and waste time. This is costing our Country greatly, and will cost the Dems big time in 2020!"
To his rally-goers, Donald Trump openly craves a 2020 showdown with Sen. Bernie Sanders (I-VT), salivating at the prospect of getting to run against an elderly, self-declared democratic socialist.
But in private, his view of a potential run against the senator is a lot more complex and less swaggeringly self-assured.
Those around the president say he's been of two minds when the topic of facing Sanders in 2020 comes up. While he sees the senator as a vulnerable opponent, he also has offered begrudging respect for his political acumen. Trump will—sometimes unprompted—bring up Sanders' own working-class support, and acknowledge that there is, in fact, potential for the senator to win over Trump voters with his populist appeal, three sources who've discussed this with the president tell The Daily Beast. The president has been impressed with Sanders' ability to ignite his base and draw a large crowd, though not, in his words, as "good as Trump." The president has also privately discussed the fundraising haulsthat Sanders and his campaign have pulled off, noting Sanders' impressive track record with small-dollar donors.
"In my conversations with the president, both in interviews and privately, I get the sense the president has clearly taken notice of the amount of money that Sanders is raising, the amount of small donors, and the passion of his followers," said Eric Bolling, a BlazeTV host and friend of Trump and his family.
The respect the president has shown for Sanders is, in a way, a reflection of Trump's own belief that the key ingredients for success in American politics are unconventionality and populism. Sanders, like the president, has cast himself as a politician who operates outside the traditional governing structures and whose north star is helping the American working class.
But while Trump has been quietly impressed by Sanders, aides and confidants say he doesn't view him as an electoral threat, at least not yet. Bolling, for one, said Trump views a Sanders nomination as "a gift to his re-election campaign because he believes America is not ready for a socialist president of any kind." And others who've spoken to Trump in recent months say that the president still expresses a desire to run against the senator, or someone of his ideological stripe, in part because it would easily afford him numerous lines of attack: from tying Sanders' left-wing rhetoric to the economic crisis in Venezuela, to pushing caricatures of the Green New Deal, to warning of far-left government takeovers of major U.S. industries.
"President Trump would love to run against Bernie Sanders because President Trump believes he would crush Bernie at the ballot box and be able to hit him over the head with his socialist rhetoric from now until the election," said Jason Miller, Trump's former comms director for the presidential transition.
In public, Team Trump has adopted this bring-it-on posture. The president has gone after Sanders several times this month on his preferred social-media site, dubbing the senator "Crazy" while predicting that he, along with former Vice President Joe Biden, would be the likely Democratic nominees.
But the calculation is a bit more nuanced behind closed doors. When Trump talks to friends and advisers about Sanders, he often will note that Sanders drew far bigger (and more uproarious) crowds than Hillary Clinton did in 2016. Miller even recalled that candidate Trump, during the 2016 race, would convey a "respect" for Sanders that was rooted in their mutual "distrust of the establishment." Miller also recounted how candidate Trump talked about how "he never heard anyone clap for Hillary Clinton the way they clapped for Bernie."
Sanders, for his part, has made no secret of his desire to draw voters from Trump's coalition with an ideologically different flavor of anti-establishment messaging. Last week, the senator went on Fox News, the president's favorite cable news network, to conduct a town hall meeting that was a thinly veiled attempt at reaching and converting Trump supporters.
The town hall was, from both a ratings and messaging perspective, a success. It also appears to have irked Trump, who lashed out publicly at Fox News.
For Sanders' campaign, Trump's social-media flailing was vindication of their strategy. It was also taken as evidence that the president would find it difficult to run against the senator should the two end up in the general election.
"We got in his head," campaign manager Faiz Shakir told The Daily Beast on Friday. "It did seem like a bit of a panic and a bit of fear that came through his tweets and rightly so. Because I do think what you saw in the Fox News appearance was what will end up being a very intentional and successful outreach by Sen. Sanders to voters who may have either voted for Donald Trump, may have had some sympathy or empathy towards him, and have since soured on him."
"Donald Trump, for as wild as his Twitter account is, I do think that what you get out of it is a sense that he understands that Bernie Sanders is a bit of a wild card," Shakir added. "[He] doesn't know how to deal with him."
Sanders' aides had anticipated that the town hall would be a mixed affair, with some supportive audience members but others who would jeer and boo, too. Instead, the crowd mostly applauded as the senator touted policies like Medicare for All, and didn't register much dissatisfaction when he criticized Trump as a "pathological liar." It's a term Sanders uses in private about the president as well. On the car ride over to the town hall, Shakir recalled Sanders saying that Trump was such a liar that he can't "even tell a straight story about where his dad was born"—a reference to the president erroneously stating that his father migrated from Germany.
The independent from Vermont wouldn't say that he respects Trump's political abilities, but acknowledges that "it will not be a cakewalk to defeat him," Shakir said.
Sanders is clearly approaching this run for office differently than the campaign he ran four years ago. There is much more focus on presenting himself as a formidable general-election candidate. And there's a greater sense of responsibility placed on defeating both Trumpism and Trump. At a recent event, Shakir recalled a woman who spoke with Sanders and had broken down as she recounted how difficult things had been for her during this administration. Shortly after that exchange, Sanders turned to his campaign manager and stressed just how important it was that they unseat Trump."There's people out there whose hopes and fears are resting on us doing this right," Shakir recalled Sanders saying to him. "We have to make sure we are doing everything right on this campaign."Read more at The Daily Beast.
A comedian who plays the president on television has turned art into real life in a landslide election against the incumbent in conflict-torn Ukraine, according to exit polls.
Volodymyr Zelenskiy, 41, had 73 per cent of the vote against 26 per cent for Petro Poroshenko, 53, who was elected after protests toppled a pro-Russian leader in 2014.
The story is remarkably similar to the hit show Servant of the People, where a teacher played by Mr Zelenskiy is elected president on the strength of a viral video rant.
A lack of reform since the 2014 revolution has fuelled support for the outsider promising to fight corruption and leave after one term. Mr Zelenskiy easily won the first round of voting albeit without a majority.
But his superficial campaign of comedy shows and social media videos has offered little insight on how the political neophyte will achieve this with a parliament mostly allegiant to Mr Poroshenko.
"Thank you to all Ukrainians, wherever you are located. I promise I will never let you down," Mr Zelenskiy said in a victory speech that lasted less than three minutes.
"To all citizens of post-Soviet countries: Look at us. Anything is possible," he added.
Mr Poroshenko congratulated his opponent on victory shortly after the polls closed, saying the election had been fair and shown Ukraine to be an "independent European country".
The candidate previously betrayed his inexperience when he posed with his filled-in ballot on Sunday, a violation of election laws that earned him a police citation.
Now the poorest country in Europe, Ukraine and its 42 million people stand at the forefront of tensions between Russia and the West, fighting a low-level conflict with Moscow-backed separatists that continues to claim lives.
Mr Zelenskiy has said he would meet Vladimir Putin and involve the UK and United States in new talks to solve the conflict, but also promised not to lift the economic blockade on the separatist-held areas.
An advisor to the Kremlin told The Telegraph that a plan reported last week to give Russian passports to residents of these breakaway republics was meant as a test for the incoming Ukrainian leader.
Before casting his ballot, Mr Poroshenko went to a service at St Michael's monastery in Kiev, highlighting his success in obtaining recognition for a new Ukrainian Orthodox church independent of Russia.
Ukraine is now the only country besides Israel with a Jewish president and prime minister, as both Mr Zelenskiy and Volodymyr Groysman have Jewish heritage.
Sunday's vote ended a dirty campaign that culminated in a venomous debate at Kiev's 70,000-seat Olympic stadium on Friday evening. Mr Poroshenko has been accused of "black PR" against his opponent following a video showing Mr Zelenskiy being hit by a lorry.
A format where the candidates asked questions of each other quickly devolved into recriminations touching on the scandals in which both have been embroiled.
Returning to central motifs of his campaign, Mr Poroshenko said Mr Zelenskiy was unprepared to stand up to Vladimir Putin and suggested he was a puppet of self-exiled oligarch Ihor Kolomoisky, owner of the channel that broadcasts his shows.
Mr Zelenskiy pointed out that the president was the owner of a candy-making empire that until 2017 had a factory in Russia, accusing him of enriching his friends while in power. He repeatedly threatened to put Mr Poroshenko on trial.
The president dismissed Mr Zelenskiy's allegations as "rubbish".
The spectre of Mr Kolomoisky will continue to loom over Mr Zelenskiy as president, however.
Just days before the vote, a court ruled that the oligarch's PrivatBank was illegally nationalised after a $5.5 billion hole was found in its accounts. Any move to hand the bank back is sure to be opposed by the international monetary fund, a vital creditor for Ukraine.
A Femen activist staged a topless protest outside a Kiev polling station on Sunday, warning that a Zelenskiy presidency end up being a "funny mistake".
Mr Poroshenko said in his conciliatory remarks that he would not leave politics but rather continue to fight for reform.
He and former PM Yulia Tymoshenko may be planning "to take their revenge during the parliamentary elections" in October, analyst Volodymyr Fesenko told The Telegraph.
The prime minister's position could become even more important if lawmakers attempt long-discussed reforms to strip some powers from the president.
Russia's troll factory was also accused of buying Ukrainians' Facebook accounts to spread disinformation before the vote.
Last week, the authorities arrested seven men in what they said was a Russian plot to assassinate Ukrainian officials. One of the men injured himself when a car bomb he was setting in Kiev exploded in his face.
13 Incredible Offers Senior Are Taking Advantage of In 2019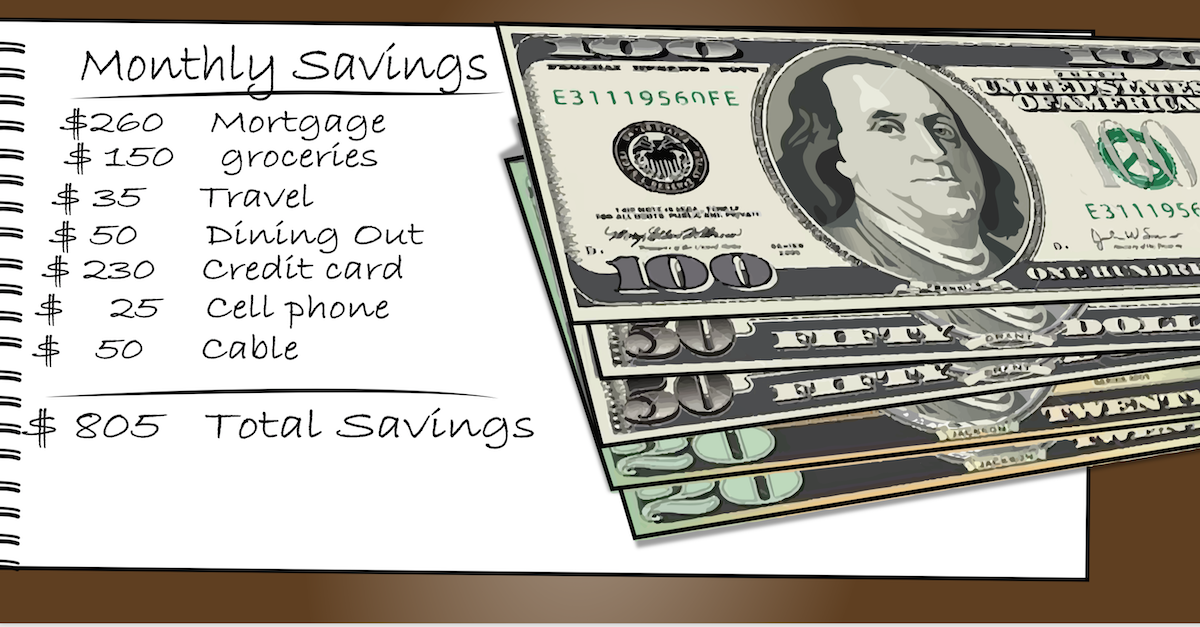 Thousands of seniors are missing out on new 2019 discounts for not knowing about them… Just about every senior who likes to save money knows about the standard discounts available at most restaurants and retailers, but what about the ones that are not so well known? The truth is, the everyday senior discounts pale in comparison to some of the special offers available online. But you have to know where to look and you won't get them unless YOU ASK!  We have compiled the most recent and best money-saving discounts seniors can take advantage of in 2019 to save up to $6,100! That's right being a senior citizen has its perks. Many seniors are surprised to find they can save thousands by just taking advantage of these new offers.-1.Get A Discount On A New Walk In Tub Walk in tubs are a perfect addition for seniors living with mobility challenges or anyone worried about fall related injuries. Statistics tell us that falls happen in your bathroom more than any other room in the home.
Unfortunately for the man, he probably didn't realize that Vieira is an amateur MMA fighter — and boy, did she dish out some brutal punishment.
Photos posted to Twitter show Vieira attacking the man in a rage, showing off her MMA skills.
"When I looked over there he had his shorts down and was standing on a path where people pass all the time, including children," she said.
Vieira reported the man to police and he was subsequently arrested for committing an "obscene act," although he claims he was simply urinating.
"We feel powerless,"  Vieira said after the man was released.
"It's very strange because he's going to be in the same city as me, and who knows, he might be in the same places. That's why I have received an innumerable number of messages from women saying that (in similar situations) they didn't file a report, because they know the suspects would end up being released.
"I think the punishment for these cases should be more severe."