U.S.Greece: Reinforcements sent to fight 4 fires on Evia island
1 / 10
Greece Wildfires
An helicopter drops water over a fire near the village of Trachyli, on the Greek island of Evia, Friday, July 5, 2019. More than 250 firefighters were battling four wildfires on the Greek island of Evia on Friday, with authorities ordering the evacuation of four villages as a precaution. (AP Photo/Thanassis Stavrakis)
ATHENS, Greece (AP) — Greek authorities sent reinforcements to firefighters battling four wildfires burning out of control on the Greek island of Evia Friday, while at least five villages were evacuated.
The fire department sent dozens of reinforcements as well as extra firefighting aircraft to the area. More than 330 firefighters, assisted by eight water-dropping planes, nine helicopters and more than 100 vehicles, were trying to bring the flames under control in central Evia.
One of the blazes broke out early Thursday afternoon and was burning woodland and agricultural areas, while another two started simultaneously just before midnight Thursday. The blazes led to five villages being evacuated.
The fire department said a fourth, a forest fire, broke out in the same area Friday afternoon.
The fires were the largest to have broken out so far this year in Greece, a country where wildfires are common during the hot, dry summer months.
Last summer, the country's deadliest fire killed 101 people in the seaside settlement of Mati outside of Athens, including many who drowned as they tried to swim away from intense heat and smoke engulfing beaches.
For Friday's blazes, Greek authorities said they had activated the European Union's Copernicus Emergency Management Service satellite program to map the affected areas.
Earlier Friday, the fire department said that a 64-year-old man had been arrested on suspicion of starting the first fire that broke out Thursday by using a naked flame to burn dried weeds near his house. The man was to appear before a prosecutor in court Friday.
Burning dried weeds and other such activities outdoors, such as setting campfires, is banned in Greece from May 1-Oct. 1 as part of measures to prevent forest fires.
Southern California reels from magnitude 7.1 quake
,
Associated Press
California Earthquake
Food that fell from the shelves litters the floor of an aisle at a Walmart following an earthquake in Yucca Yalley, Calif., on Friday, July 5, 2019. (Chad Mayes via AP)LOS ANGELES (AP) — A quake with a magnitude of 7.1 jolted much of California, cracking buildings, setting fires, breaking roads and causing several injuries while seismologists warned that large aftershocks were expected to continue for days, if not weeks.The Friday night quake — preceded by Thursday's 6.4-magnitude temblor in the Mojave Desert — was the largest Southern California quake in at least 20 years and was followed by a series of large and small aftershocks, including a few above magnitude 5.0.
There is about a 1-in-10 chance that another 7.0 quake could hit within the next week, said Lucy Jones, a seismologist at the California Institute of Technology and a former science adviser at the U.S. Geological Survey.
The chance of a 5.0-magnitude quake "is approaching certainty," she added.
Aftershocks from the new main quake could occur for years, Jones said.
However, the quake was unlikely to affect fault lines outside of the area, she said, noting that the gigantic San Andreas Fault was far away.
The quake struck at 8:19 p.m. and was centered 11 miles from Ridgecrest in the same areas where the previous quake hit.
"These earthquakes are related," Jones said, adding that the new quake probably ruptured along about 25 miles of fault line and was part of a continuing sequence.
Gov. Gavin Newsom activated the state Office of Emergency Services operations center "to its highest level" and announced he had requested that President Donald Trump issue an emergency declaration so the state could receive federal aid.
The quake was felt as far north as Sacramento, as far east as Las Vegas and as far south as Mexico.
The area in and around Ridgecrest, already trying to recover from the previous temblor, took the brunt of damage. Several thousand people were without power, and there were reports of cracked buildings.
"There are significant reports of structure fires, mostly as a result of gas leaks or gas line breaks throughout the city" and daybreak Saturday could show even more serious damage, said Mark Ghillarducci, director of California Office of Emergency Services.
Local fire and police officials said they were initially swamped by calls for medical and ambulance service. But there was "nothing but minor injuries such as cuts and bruises, by the grace of God," Ridgecrest Police Chief Jed McLaughlin said.
Two building fires — one involving a mobile home — were quickly doused, and there were several reports of natural gas leaks, but the lines were shut off, McLaughlin said.
For the second time in as many days, Ridgecrest Regional Hospital wheeled patients out of the building, some still hooked to IVs, CNN reported.
Nearby, the tiny town of Trona, with about 2,000 residents, was reported to have at least one collapsed building. Roads were buckled or blocked, and police put out a call for bottled water for residents.
State Route 178 in Kern County was closed by a rockslide and had severe cracking.
Several homes were knocked off their foundations. Buildings were cracked, but there were only minor injuries, authorities said.
In downtown Los Angeles, 150 miles away, offices in skyscrapers rolled and rocked for at least 30 seconds.
Andrew Lippman, who lives in suburban South Pasadena, was sitting outside and reading the paper when Friday's quake hit and calculated it lasted 45 seconds.
"I could see power lines swaying," he said.
Disneyland in Orange County and Six Flags Magic Mountain in Santa Clarita closed their rides.
An NBA Summer League game in Las Vegas was stopped after the quake. Speakers over the court at the Thomas & Mack Center continued swaying more than 10 minutes after the quake.
In Los Angeles, the quake rattled Dodger Stadium in the fourth inning of the team's game against the San Diego Padres. But the game went on, and the Padres won, 3-2.
"Not many people can say they threw a strike during an earthquake," Eric Lauer, who was on the mound at the time, said later. "My ball, my pitch, started an earthquake."
"Everyone was jumping over us to leave," said Daniel Earle, 52, of Playa del Rey, who was sitting with his wife in the stadium's reserve level. "My wife was holding us, like squeezing. I'm surprised my arm is still here."
Earlier Friday, Los Angeles had revealed plans to lower slightly the threshold for public alerts from its earthquake early warning app. But officials said the change was in the works before the Thursday quake, which gave scientists at the California Institute of Technology's seismology lab 48 seconds of warning but did not trigger a public notification.
"Our goal is to alert people who might experience potentially damaging shaking, not just feel the shaking," said Robert de Groot, a spokesman for the USGS's ShakeAlert system, which is being developed for California, Oregon and Washington.
The West Coast ShakeAlert system has provided non-public earthquake notifications on a daily basis to many test users, including emergency agencies, industries, transportation systems and schools.
Construction of a network of seismic-monitoring stations for the West Coast is just over half complete, with most coverage in Southern California, San Francisco Bay Area and the Seattle-Tacoma area. Eventually, the system will send out alerts over the same system used for Amber Alerts to defined areas that are expected to be affected by a quake, de Groot said.
California is partnering with the federal government to build the statewide earthquake warning system, with the goal of turning it on by June 2021. The state has already spent at least $25 million building it, including installing hundreds of seismic stations throughout the state.
This year, Newsom said the state needed $16.3 million to finish the project, which included money for stations to monitor seismic activity, plus nearly $7 million for "outreach and education." The state Legislature approved the funding last month, and Newsom signed it into law.
___
Associated Press writers Brady McCombs in Salt Lake City, Juliet Williams in San Francisco, Adam Beam in Sacramento, Stefanie Dazio and Robert Jablon in Los Angeles, Tarek Hamada in Phoenix, Sports Writer Beth Harris in Los Angeles and Associated Press freelancer Jolene Latimer in Los Angeles contributed to this report.
1 / 4
Lightly clad Alaskans take advantage of a record heat wave to enjoy lake fun in the city of Anchorage on July 4, 2019
Lightly clad Alaskans take advantage of a record heat wave to enjoy lake fun in the city of Anchorage on July 4, 2019 (AFP Photo/Lance King)
Los Angeles (AFP) – Temperatures in Alaska's largest city Anchorage have soared to a sweltering all-time record of 90 degrees Fahrenheit (32 centigrade) as a heat wave grips the US state which straddles the Arctic Circle.
Fourth of July fireworks were canceled due to risk of wildfires caused by "extreme dry weather conditions," as temperatures matching those in Miami highlighted rapid warming in a region considered particularly vulnerable to climate change.
"At 5pm this afternoon, Anchorage International Airport officially hit 90 degrees for the first time on record," tweeted the National Weather Service (NWS) late Thursday.
The previous record was 85 degrees, set in June 1969.
The average high temperature for July 4 in Anchorage, located in southern Alaska, is a far cooler 65 degrees.
– Giant high-pressure ridge –
The abnormally warm weather is being caused by a "giant ridge of high pressure sitting right over us," NWS meteorologist Bill Ludwig told the Anchorage Daily News.
Alaska had earlier broken temperature records throughout a hot spring, particularly in the Arctic zone which is especially sensitive to fluctuations in climate.
All 30 days in June had above-average temperatures, the NWS said.
According to scientists, Alaska is warming at twice the rate of the global average.
"From 1901 to 2016, average temperatures in the mainland United States increased by 1.8 degrees Fahrenheit… whereas in Alaska they increased by 4.7 degrees," Rick Thoman, a climate specialist at the Alaska Center for Climate Assessment and Policy, told AFP in April.
– Fast-melting ice –
The dramatic warming Alaska has experienced in recent years — linked partly to a decline in sea ice and Arctic ocean warming — has wreaked havoc on local communities, wildlife and the state's economy.
Permafrost — the frozen ground that covers almost 85 percent of Alaska — is thawing, affecting everything from building foundations to wildlife habitats and the picking of berries that grow on the tundra.
Frozen rivers usually serve as transport routes in winter, as two-thirds of communities in the state are not accessible by road.
But higher temperatures have made the ice dangerously thin and unsafe for truck or car travel.
Many recreational sled-dog races have had to be canceled this year, and the famed Iditarod race had to be re-routed as what is normally solid sea ice was open water on part of the race course.
Crab fishing has also been affected as the sea ice that fishermen use as a platform is non-existent or too thin in some areas.
Alaska's seal population is likely to be affected this summer, as some species give birth on solid ice, Thoman said.
Global warming has led to the lowest ice levels in the Bering Sea — which connects with the Arctic Ocean — since 1850, when sea ice records were first kept, he added.
While it is unprecedented for the mercury to hit 90 degrees in coastal Anchorage, temperatures as high as 100 degrees have been recorded in Alaska's interior.
The high-pressure system causing the current spike in temperatures is expected to shift north to inland areas in the coming days, with further records likely to be broken, according to AccuWeather.
Extreme weather takes economic toll on Midwest, damages total $12.5 billion
Extreme weather has taken its toll on America's heartland.
"We're used to hurricanes causing a lot of damage. Not used to this much damage from flooding rains in the heartland. And combined with the tornadoes, it's certainly been a very destructive spring into the summer," AccuWeather founder and CEO Dr. Joel Myers told Yahoo Finance's On the Move.
In April, AccuWeather predicted the total damage from storms would top $12.5 billion, now it looks like their prediction is coming true.
"Leading that was the loss of the corn and soybean crop; in the case of corn, a couple of billion dollars compared to what the crop production's ultimately going to be… and probably $5 or $6 billion in soybeans," said Myers. "The rest of the $12.5 billion is made up of damage to homes and cars and the roads that were washed out, the bridges, the loss to businesses. And so it really has been a terrible spring in many parts of the Midwest."
Corn (C=F) production has taken a dive this year as wet weather has slowed down planting. In a recent report, the U.S. Department of Agriculture lowered its estimate for 2019 corn-production to 13.7 billion bushels. That's the lowest level in four years
A silver lining
There has been one positive from all this wet weather, it's alleviating the drought.
Across the country there is very little drought left, said Myers, "There's always a silver lining if you look at the longer term because in some parts of the country the aquifers were depleted, were declining, and this has certainly helped."
According to the U.S. Drought Monitor, just over 3% of the continental U.S. is in a condition of drought as of July 2, a huge drop from the nearly 30% at the same time last year.
"When you look at the drought map of the United States a couple years ago and you look at it today, there's been a dramatic change," he said.
So how much of this is due to climate change?
"There's always been extremes of weather, and there continues to be. The relation to climate change is still being debated, so it's certainly not clear cut, and we have to put it in context," said Myers. "Weather is changes that occur over a period of years. Climate usually is thought of more than 30 years. In between, there's a transition."
Myers references California, where the weather is "volatile." The state had 10 years of drought then two years of excessive rain, he said, adding that over a 12-year period it averaged out to about normal.
"There's more volatility in certain parts of the country. But in the end, if you take a 30-year period, normally those averages are pretty much the same with any past 30-year period," he said.
Kenneth Underwood is a senior producer for Yahoo Finance. Follow him on Twitter@TheKennyU.
Two people have escaped with their lives after being chased down by a tiger in India in a harrowing incident captured on video.
As seen in a clip shared by the Forests and Wildlife Protection Society on Saturday, the pair are riding on one motorcycle when the animal emerges from the trees surrounding the road and gives chase.
The tiger gets very close to the back of the bike on the road before peeling off into the trees, as the two humans can be heard exclaiming in worried tones.
"A Tiger is seen chasing a bike in Muthanga Wildlife Safari in Wayanad in Kerala," the FAWPS captioned the 9-second video. "Is this how the Tiger Parks are managed in India?"
RELATED: White Peacock Flies Into Lions' Enclosure at Zoo and Dies: He "Will Be Dearly Missed"
A moderator from FAWPS told the Hindustan Timesthat the two individuals on the motorcycle were officials from the Forest Department who had gone to patrol the area after reports of a tiger sighting.Comments on the video — which has gone viral since its posting, sitting at over 2,700 reactions, 1,200 comments and 10,000 shares as of Thursday morning —ranged from horrified to humorous."Oh ho just stop and pet the kitty. It just wants to show some love. 😂," one user wrote.EO: Watch These Tigers Knock a Drone Out of the Air"Exhibit A. If you're going to choose two wheels for transportation, get a motorcycle not a scooter," another chimed in, praising the riders for their choice of a vehicle that could move faster than the tiger.A third commenter clapped back against "keyboard warriors" who criticized the officials for getting too close, noting that "all tigers do not behave this way" and calling the encounter a fluke."I regularly travel through this forest dreaming of spotting [a tiger]. You have to be extremely lucky to even see one," they wrote. "This is just an exception from a behavior point of view, just as humans are not the same. Just enjoy the video, Thank the stars that those two were not killed."According to animalplanet.com, a tiger can jump 20 to 30 feet forward in one bound due to its strong hind legs, which are longer than its front legs. National Geographic Kidsreports that adult tigers can run up to 40 mph.
Southern California rocked by strongest quake in two decades
Southern California was rocked by a 6.4-magnitude earthquake Thursday morning, the US Geological Survey said, with authorities warning that the temblor, the largest in two decades, might not be the day's last.
The shallow quake struck in the vast desert region of the Searles Valley in San Bernardino County just six miles (10 kilometers) from the town of Ridgecrest at 10:33 a.m. (17:33 GMT), but was felt 160 miles away in Los Angeles and even as far as Las Vegas in the neighboring state of Nevada.
Local authorities emphasized that the end of the earthquake did not mean residents were yet in the clear, however President Donald Trump wrote on Twitter that "All seems to be very much under control!"
Caltech seismologist Lucy Jones told a press conference that residents "will continue having a lot of aftershocks," adding that dozens had already occurred and that some may be as strong as magnitude five.
Emergency responders did not immediately report mass injuries or any deaths, but USGS seismologist Rob Graves said that "this earthquake is large enough that the shaking could have caused damage."
The quake was the largest in Southern California since 1999 when the 7.1-magnitude Hector Mine quake struck the Twentynine Palms Marine Corps base, according to The Los Angeles Times.
The fire department in Kern County, which encompasses Ridgecrest, reported it was "working nearly 2 dozens incidents ranging from medical assistance to structure fires in and around the city" and that evacuations were underway at the Ridgecrest Regional Hospital.
The San Bernardino County Fire Department meanwhile said that "buildings and roads have sustained varying degrees of damage."
This included "buildings with minor cracks; broken water mains; power lines down; rock slides on certain roads," but no injuries or fires.
The quake struck at a depth of 5.4 miles (8.7 kilometers) in the vast desert region, lasting multiple seconds.
Its epicenter was located in or on the edge of the US Navy's sprawling desert bomb testing range known as China Lake.
The Naval Air Weapons Station covers 1.1 million acres (445,000 hectares) and strictly controls the airspace above it. Inside, the Navy develops and tests missiles, bombs, artillery shells and other war ordnance, and the aircraft used to deliver it.
An official at China Lake said there was "substantial damage" to their facilities, including fires, water leaks and spills of hazardous materials.
Los Angeles International Airport said its  runways were unharmed, with operations continuing as normal.
The city's police, meanwhile, reported on Twitter that they had not "received any reports of damage or calls for service."
– 'Even bigger earthquake' –
While California is the most populous state in the US, the quake was located in a sparsely populated portion of the Mojave Desert.
Jones said there is a small possibility this quake is the prelude for a larger tremor.
"There is about a one-in-20 chance that this location will be having an even bigger earthquake within the next few days, that we have not yet seen the biggest earthquake of the sequence," she said.
Celebrities in Los Angeles were quick to react to the trembling.
"Been living in Los Angeles all my life," filmmaker Ava DuVernay wrote on Twitter. "That was the longest earthquake I've ever experienced. Not jerky. Smooth and rolling. But it was loooong."
1 / 3
Greece briefly shuts the Acropolis as Athens sizzles
The Parthenon temple is seen without visitors as high temperatures prompted authorities to close the Acropolis archaeological site in Athens
ATHENS (Reuters) – Greece shut the Acropolis Hill for a few hours on Thursday to protect visitors to one of the world's most popular tourist attractions from a heatwave that has engulfed Athens.
The monument, home to the Parthenon temple that is visited by millions of tourists every year, was closed between 1000 and 1400 GMT on Thursday, authorities said.
Greece's meteorological service had forecast temperatures peaking at 38 Celsius (100.4 Fahrenheit) in Athens by midday, though the temperature on the Acropolis hill which overlooks the city is always higher due to its altitude and a lack of shade.
"The meteorological service had forecast that the temparature felt on the hill would be forbidding, more than 44 degrees Celsius," said a spokeswoman for the Acropolis complex.
It is the first time that hot weather has shut down the Acropolis this summer, though it also happened last year.
Greece saw record tourist arrivals in 2018 of 33 million people and expects a similar number this year.
(Reporting by Angeliki Koutantou; Editing by Gareth Jones)
What would happen to our world if bees were to become extinct? Letterbox florist Bloom & Wild has investigated exactly this with a new campaign – and the outcome depicts some very eerie images.
Without bees pollinating, our trees and plants would seriously struggle to grow. New research published by Nature Communications has revealed that 33% of wild pollinator species have decreased in recent years, with populations of American Bumble Bees dropping by 89% from 2007 to 2016.
In response to this new research, Bloom & Wild has looked into what would happen to the environment – and to some of the most colourful places in the world – if bees were to die out completely. From Hyde Park in London to Hitachi Park in Japan, this is how our planet would look without the help of bees.
"It's surprising to think how much bees have a positive impact on our health and wellbeing, from the crops that everyone needs for nutrition to the beautiful flower arrangements that we create at Bloom & Wild to bring joy to our customers. Bees are a vital part of our ecosystem that needs to be protected," Caroline, lead florist at Bloom & Wild explains.
Without the help of bees, trees and flowers wouldn't be able to grow, and even wildlife could become extinct without nutritious plants in the food chain. Farmer's fields would also be under great threat without bees pollinating their crops.
Take a look for yourself at just what could happen in a bee-less world…
Hyde Park, London: before
Hyde Park, London: after
Cornfield: before
Cornfield: after
Hitachi park, Japan: before
Hitachi park, Japan: after
Kew Gardens, UK: before
Kew Gardens, UK: after
"Without any bees at all the main thing that would suffer is the recruitment rate of insect-pollinated plants (ie the number of new plants of each species that started growing each year)," says Dr Richard Comont at The Bumble Bee Conversation. "Obviously this would be particularly serious for annuals which are entirely insect-pollinated as recruitment would drop right off (though not completely as many have long-lived seeds).
"There would definitely be noticeable effects from the reduced amount of fruit, both on humans (higher prices, less availability) and fruit-eating animals (no food). Again though, the decline would be a question of degree, not a cliff edge."
Like this article? Sign up to our newsletter to get more articles like this delivered straight to your inbox.
Start Something Priceless: Seeing the World Through
Paulo del Valle's Lens
+

One look at Paulo del Valle's photography is enough to inspire awe. The Brazilian photographer is renowned for his stunning landscape shots and captivating commercial imagery, which he travels all over the world to capture. But it wasn't always this way.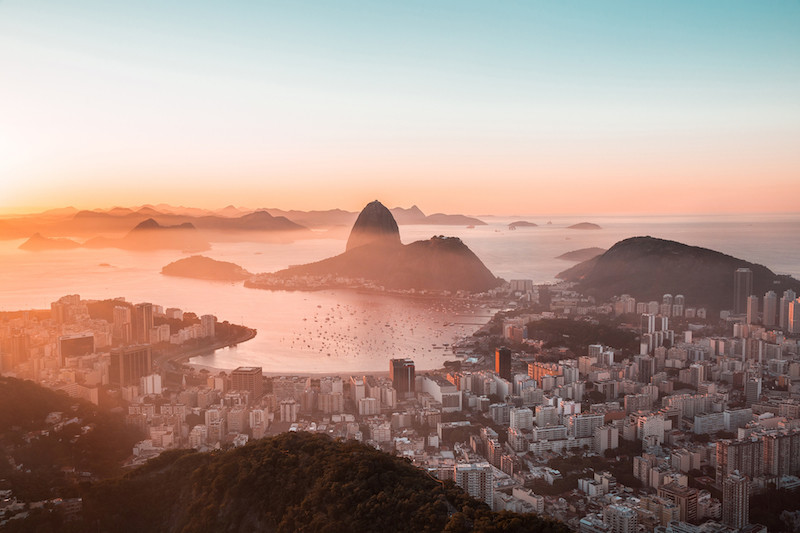 "I grew up thinking I wanted to be a doctor," del Valle says. "But I was always creating, and I started using photography to explore and show off the 'carioca' style of my beautiful city, Rio de Janeiro."
Photography became a window into new experiences, and it changed del Valle's life. The positive response to his Rio street photography inspired him to study photography more seriously, and he became a master of sharp photos with pops of color and well-composed symmetry. Before long, del Valle had amassed hundreds of thousands of followers and was jet-setting from bustling metropolises to remote destinations.
It was an adjustment, but traveling is now a way of life and a personal philosophy for del Valle. "It puts life into perspective," he says. "When I started traveling, I stopped complaining about the little things. I became a bigger man and a better person."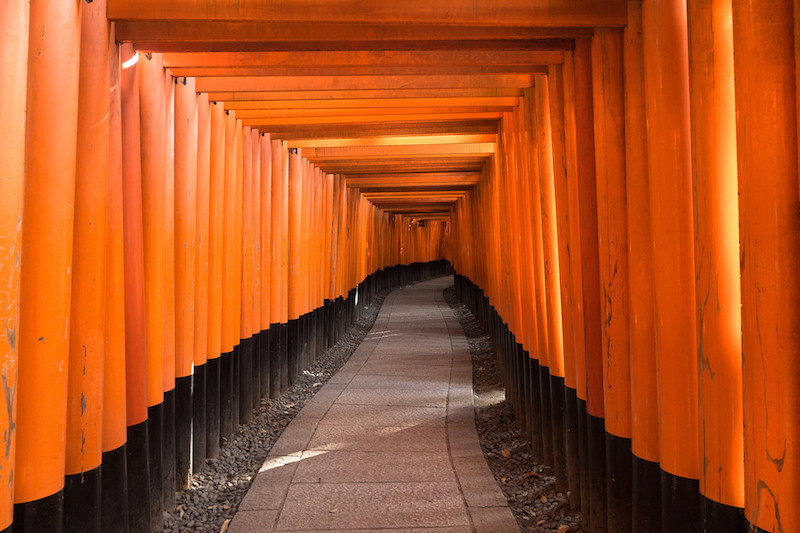 Del Valle's favorite trip, so far, was an excursion to Japan, a place he hopes to return to soon with his fiancée (whom he met while traveling, of course). From ultramodern Tokyo to the shrines of Kyoto, del Valle was smitten with the entire country, in large part because the culture is entirely different from anything he'd known. "What impacted me the most was seeing how polite people in Japan are, how they take care of each other, clean up after each other," del Valle remembers.
The experience broadened del Valle's horizons and deepened his understanding of the value of traveling widely. "When you meet new cultures and inspiring people, you get a little bit from each one of them," he says. "You start being more polite, engaging with people differently, and more ready for whatever comes your way."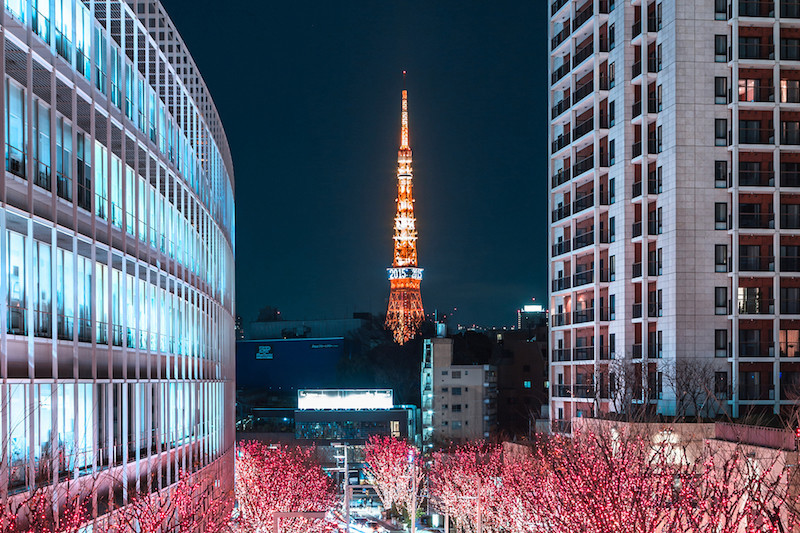 Most of del Valle's trips these days are work-related, which means he doesn't often get to choose the location. But he's developed tips and hacks to navigate this busy, globe-trotting lifestyle. He always looks up locations on Instagram—"it's an amazing platform to plan your trips"—to see when they're crowded and to strategize angles and perspectives for his photos. From there, he plans out a detailed daily itinerary based on geographic convenience. And he packs as little as possible, including avoiding cash in favor of his Platinum Mastercard. "I use it for everything," he says. "I love accumulating miles, and I also love that I am always protected with travel insurance whether I'm renting a car or if I have a health issue." The card also offers complimentary car rental upgrades, plus benefits at more than 1,000 luxury resorts and hotels, including early check-in and late check-out—important perks for travelers, like del Valle, who work and live on the go.
At the top of del Valle's travel wish list are a trio of dream destinations for landscape photographers: Iceland, Chilean Patagonia, and Alberta, Canada. Closer to home, he revels in the culture and excitement of soccer in Brazil (o país do futebol—"the country of football," as the locals call it).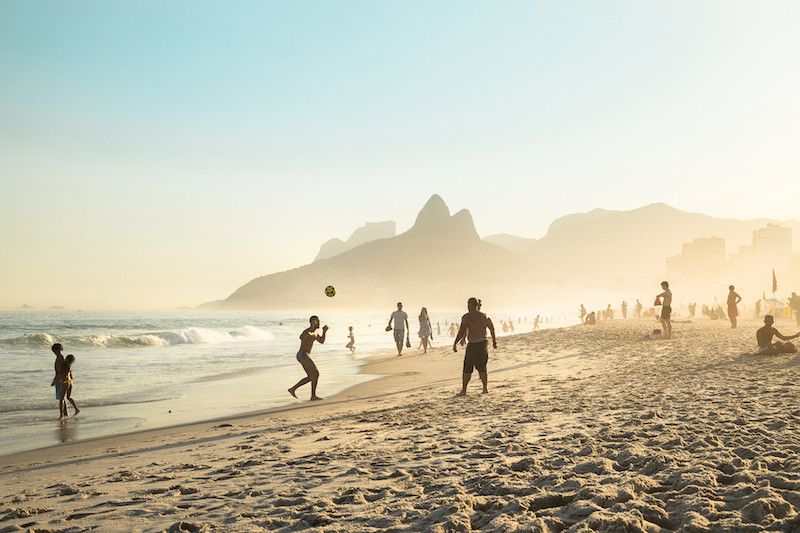 "In Brazil, we breathe soccer," he says. "One of the most amazing experiences anyone could have in Brazil is going to a soccer match, seeing the vibe, how people are so crazy and passionate about it." Del Valle can't wait for the CONMEBOL Copa América Brasil 2019 tournament this June. Sao Paulo and Rio de Janeiro are host cities, and there are Priceless experiences available to Mastercard holders while in the Cidade Maravilhosa.
Traveling was never Paulo del Valle's destiny. But once he started, he became inspired: to be a better photographer, a better person, and a better citizen of the world.
The journey continues. "Now I want to go everywhere, meet everyone, taste a bit of everything and experience many different cultures," he says. "I truly believe that people should travel, if they can, to see how it can impact your life."
To discover more one-of-a-kind travel experiences, visit priceless.com.