Trump's mental state — not Biden's — is the real concern, mental health professionals say by David Knowles Editor,Yahoo NewsMental health professionals who have expressed concern over what they see as Donald Trump's declining faculties say that similar fears about Joe Biden's are overblown."A few stumbled words are not the same as the extreme danger that result from a list of signs that Donald Trump has shown," Bandy Lee, a psychiatrist on the faculty at the Yale School of Medicine, told Yahoo News, "and none of them apply to Joe Biden."Lee edited a collection of essays written by 27 mental health professionals titled "The Dangerous Case of Donald Trump," which detailed what the authors see as the risks posed by a leader who they regard as mentally and emotionally unfit for the most powerful office in the world.
Yet since Biden's reemergence as a front-runner for the Democratic presidential nomination, Lee has been flooded by requests to assess the former vice president's string of stumbles in public appearances. In response, she published a piece on Medium correcting what she sees as the false equivalence between Trump's "mental instability" and Biden's occasional gaffes.
Trump frequently misstates or invents statistics or facts in his speeches, and in remarks last year seemed confused on the birthplace of his own father, saying he was born in Germany. (It was the Bronx.) Biden bungled an appeal for campaign volunteers at a debate last year, and recently shared what appeared to be a false memory of being "arrested on the streets of Soweto," in South Africa, on his way to visit Nelson Mandela. (He was briefly detained at an airport during an official visit, but not arrested.)
"None of them are catastrophically alarming the way the signs have been with Donald Trump. I think there needs to be a measure of proportion here. On the one hand, we have such mental instability and such great cognitive decline as well as neurological signs that show imminent risk to the entire human civilization, compared with some gaffes perhaps. If we're not addressing the former, why are we even talking about the latter?"
Federal judge rebukes Barr's handling of Mueller report as 'misleading'
WASHINGTON — A federal judge on Thursday sharply rebuked Attorney General William Barr's handling of the special counsel's Russia report, saying Barr had made "misleading public statements" to spin the investigation's findings in favor of President Donald Trump and had shown a "lack of candor."
U.S. District Judge Reggie Walton delivered the criticism in a 23-page order in which he directed the Justice Department to give him an unredacted version of the Mueller report so that he could decide if any additional information from the document could be publicly disclosed.
The scolding from the judge was unusually blunt, with Walton saying Barr appeared to make a "calculated attempt" to influence public debate about the report in ways favorable to the president. The rebuke tapped into lingering criticism of Barr, from Democrats in Congress and Mueller himself, that he had misrepresented some of the most damning findings from the two-year investigation.
The Justice Department in April released a 448-page redacted version of Mueller's report, which examined ties between Russia and the 2016 presidential campaign and potential obstruction of justice by the president. BuzzFeed News and the Electronic Privacy Information Center later sued under the Freedom of Information Act for access to the entire document.
In his ruling, Walton said he needed to review the entire document itself because he could not trust that the Justice Department's redactions of the report were made properly and in good faith. The judge said it would be "disingenuous" of him to presume the redactions were "not tainted by Attorney General Barr's actions and representations" throughout the process.
The actions cited by the judge include Barr's release last March of a four-page summary of Mueller's findings. The letter said that Mueller had found insufficient evidence to establish a criminal conspiracy between the Trump campaign and Russia to tip the 2016 election, and that Mueller had not reached a determination on the question of whether the president had obstructed to justice.
Mueller complained to Barr in a private letter and phone call that he had not adequately captured the seriousness of his report's conclusions. He stressed in his report, and in later public statements, that he did not exonerate the president and that it was not an option to charge Trump because of longstanding policy that sitting presidents cannot be indicted.
Barr, for his part, has defended his handling of the report, calling Mueller's letter to him "a bit snitty." He said it was his prerogative as attorney general to give a quick summary of the report, which he referred to as "my baby," while his staff spent weeks on redactions.
The judge said he struggled to reconcile Barr's public characterizations of the report — which included his statement that Mueller found "no collusion" between the Trump campaign and Russia — with what the document actually said.
Those inconsistencies, Walton wrote, "cause the Court to seriously question whether Attorney General Barr made a calculated attempt to influence public discourse about the Mueller Report in favor of President Trump despite certain findings in the redacted version of the Mueller Report to the contrary."
The chief judge on the Foreign Intelligence Surveillance Court has barred Justice Department and FBI officials under review for wiretapping former Trump-campaign adviser Carter Page from appearing before the Court.
In a 19-page opinion, Judge James E. Boasberg ordered that "FBI personnel under disciplinary review in relation to their work on FISA applications accordingly should not participate in drafting, verifying, reviewing, or submitting such application to the Court while the review is pending." He added that any "DOJ or FBI personnel under disciplinary or criminal review" are also prohibited from working on FISA applications.
Boasberg also called for a higher bar in regards to the disclosure of exculpatory evidence, and ordered agents to swear in future cases that any FISA warrant application contains "all information that might reasonably call into question the accuracy of the information or the reasonableness of any F.B.I. assessment in the application, or otherwise raise doubts about the requested findings."
DOJ inspector general Michael Horowitz detailed in his December report on the FBI's "Crossfire Hurricane" investigation how the Bureau knowingly omitted details of Page's prior working relationship with the CIA, as well as numerous potentially exculpatory statements he made to other sources, which undercut the Steele Dossier's allegations used in the FBI's warrants.
Horowitz also described how "FBI officials at every level" — including former deputy director Andrew McCabe and former director James Comey — reached a consensus that Steele was a reliable source, despite overhead concerns that his allegations could be biased given that he had been contracted by the Democratic National Committee through the research firm Fusion GPS.
Harvey Weinstein Is Being Moved to Rikers Island
,
Variety
Harvey Weinstein
 is being transferred to the jail on Rikers Island, following a 10-day stay at Bellevue Hospital.
His spokesman said he had a heart procedure at Bellevue on Wednesday to remove a blockage, and is now in sufficient health to be transferred to Rikers. He will be held at the North Infirmary Command, the jail's medical facility.
More from Variety
"The procedure was a success and he will be carefully watched at the infirmary," said the spokesman, Juda Engelmayer.
Weinstein was convicted of rape and sexual assault on Feb. 24, and faces up to 29 years in prison at his sentencing next Wednesday.
Justice James Burke revoked Weinstein's bail following the verdict, and ordered him held in custody. Weinstein was initially expected to go to Rikers right away, but was diverted to Bellevue after complaining of chest pains and high blood pressure.
The New York City Department of Correction is responsible for deciding where inmates should be held. In a statement earlier this week, a department spokesperson said only, "Harvey Weinstein is currently in the custody of the New York City Department of Correction and health care is provided as appropriate."
The Rikers medical facility has specialized units that allow for protective custody for high-profile inmates.
As of Wednesday, Weinstein's team expected that he would remain at Bellevue at least until his sentencing next week.
Weinstein's attorney, Arthur Aidala, told Variety on Wednesday that his client had been under several doctors' care over the course of the trial.
"He's okay," Aidala said. "He's in good shape. He's handling things as well as can be expected."

Elizabeth Wagmeister contributed to this story.
San Francisco (AFP) – Tech firms in Seattle, a new focal point for the coronavirus epidemic, were telling employees this week to take advantage of technology to work remotely in an effort to contain the outbreak.
Ten of the 12 US fatalities from the outbreak have been in the northwest state, leading to an emergency declaration by the state and proactive measures in the community where tech plays a major role in the economy.
Online retail and cloud computing colossus Amazon, which has transformed the northwestern US city with its urban campus, has given its more than 50,000 employees in the region a green light to work remotely.
"We are recommending that employees in Seattle/Bellevue who are able to work from home do so through the end of the month," Amazon told AFP.
Facebook and Google, which have been steadily expanding operations in Seattle, are also encouraging workers in the state of Washington to stay away from the office to reduce risks amid a global outbreak which has killed more than 3,000 people and led to closings of schools and factories in some countries.
Microsoft, with headquarters in Redmond, a short distance from Seattle, put out word to employees this week that if possible, they should work from their residence for the next couple of weeks.
People considered more vulnerable to succumbing to COVID-19, such as those older than 60 years of age or with medical conditions, were told to arrange for time off if their jobs require them to go to the office, according to an online post by Microsoft.
"We are providing real-time guidance to employees in all affected regions," the company told AFP.
"We continue to monitor the situation and take action as necessary to help protect employees."
Amazon this week confirmed that an employee in Seattle had been quarantined after testing positive for the new coronavirus.
Workers known to have been in close contact with the ill employee were notified.
Coronavirus deaths at a nursing home in the Seattle suburbs have heightened concerns in the area, where aerospace giant Boeing has major operations.
Boeing told AFP that its facilities in that area remain open, and there has been no crimp to airplane production.
Boeing sent out word to workers late Wednesday that someone who works on a 777 aircraft production line went home ill with flu-like symptoms.
As a precaution, Boeing sent home other workers who were part of the sick employee's team, according to the message.
"So far, we have not had any confirmed cases of coronavirus at Boeing," the message to Boeing workers read.
– San Francisco too –
Tech firms have also been taking precautions closer to home in Silicon Valley.
Lyft said it encouraged its San Francisco staff to work from home for the remainder of the week after it learned one of its employees was in contact with someone who was exposed to COVID-19.
"The team member has not exhibited any symptoms, and is in touch with medical professionals," Lyft said in a response to an AFP inquiry.
"We are basing every step of our response process on CDC guidance, and out of an abundance of caution are encouraging our San Francisco headquarters employees to work from home."
The Lyft headquarters in San Francisco, which remains open, was to undergo a deep-clean..
Twitter staff across the world were asked to work from home starting early this week in an effort to stop the spread of the deadly new coronavirus epidemic.
Meanwhile, Silicon Valley titans have taken to conducting job interviews remotely instead of in person due to virus spread concerns, according to media reports.
Coronavirus: Mariah Carey, Louis Tomlinson, more artists cancel shows amid COVID-19 spread
The growing concern about the spread of coronavirus is forcing Mariah Carey to postpone her concert.
The pop star announced on Twitter Tuesday that she was rescheduling a March 10 concert in Hawaii because of the "evolving international travel restrictions" stemming from the COVID-19 coronavirus outbreak.
"Aloha Hawaii!! I'm so so sad to have to announce that I'm postponing my show to November," she tweeted. "I was so excited to come back to Hawaii on my 'anniversary month' but evolving international travel restrictions force us to consider everyone's safety and well being."
Carey moved her Honolulu concert stop to Nov. 28, where she will perform her "special All I Want for Christmas Is You & Hits extravaganza for the first time ever in Hawaii!"
Senator to U.S. airlines: Waive change and cancellation fees for all flights during coronavirus crisis
With that said, I am SUPER excited to be coming to Honolulu in November and perform my special All I Want for Christmas Is You & Hits extravaganza for the first time ever in Hawaii! I can't wait to see you! Stay safe!!
331 people are talking about this
The Grammy award winner is one of many artists to take extra precautions against the spread of coronavirus, which has claimed the lives of at least 3,347 people globally as of Thursday.
Here are other artists canceling tour stops over safety concerns:
Louis Tomlinson
The One Direction alum announced the cancellation of his Milan show on Twitter.
"Following the decree from the President of the Council of Ministers on 4th March my headline show in Milan next week will now not go ahead," Tomlinson tweeted Thursday. "I was really excited to bring the Walls Tour to Italy but the health and safety of my fans is more important than anything else."
The CDC raised its travel advisory Italy to level 3 ("Avoid non-essential travel – widespread community transmission"), its most severe warning. There are at least 3,858 confirmed cases of the coronavirus in Italy and 148 people have died.
14K people are talking about this
Slipknot
In March, the band's Knotfest announced on Twitter it was postponing this year's Japan festival due to "the current situation in connection with the coronavirus mandates" in the country. The festival was originally scheduled for March 20 and 21.
The announcement stated that ticket holders can wait for the rescheduled dates, which are yet to be announced, or can wait for info on how to receive a refund.
Khalid
In February, Khalid postponed his upcoming "Free Spirit World Tour" shows in several Asian countries, citing recent advisories and travel restrictions.
"Our highest priority remains the safety of Khalid's fans, his team and everyone who has been working on these concerts," promoter AEG Presents Asia wrote in a statement on Feb. 13.
BTS
The Korean pop group was scheduled to kick off their "BTS Map of the Soul Tour" on April 11 in Seoul, South Korea.
"We regret to announce that the BTS MAP OF THE SOUL TOUR … has been cancelled," the band's agency Big Hit Entertainment said in a statement.
The management agency said the COVID-19 outbreak in South Korea, which has more than 6,088 cases so far, made it impossible to predict the scale of the outbreak by April.
The seven-member boy band was scheduled to perform April 11-12 and April 18-19 at Seoul's Olympic Stadium. The agency said it had to consider the health and safety of the artists, the production crews and the more than 200,000 concertgoers expected.
More: 'Amazing Race' production halts, BTS, Green Day, cancel shows amid coronavirus concerns
Green Day
The rock band announced on social media on Feb. 28 that they're nixing their tour dates in Asia.
"We have unfortunately made the difficult decision to postpone our upcoming shows in Asia due to the health + travel concerns with coronavirus," the band wrote in a statement posted to Twitter and Instagram. "We know it sucks, as we were looking forward to seeing you all, but hold on to your tickets we'll be announcing the new dates very soon."
Green Day was scheduled to perform in Thailand, South Korea, the Philippines, Hong Kong, Japan and Taiwan starting in March as part of their "Hella Mega Tour."
Avril Lavigne
Lavigne was scheduled to begin the Asian leg of her "Head Above Water World Tour" in Shenzhen, China on April 23, but the star took to social media to announce that the shows have been canceled.
"I am sad to announce that we are unable to tour the Asian markets due to the continuous outbreak of the coronavirus," she wrote on Instagram on Feb. 29. "My band, crew and I have been working so hard to bring this tour worldwide and are completely bummed out. Please everybody take care of yourselves and stay healthy. You're in my thoughts and prayers and we are hoping to announce rescheduled shows soon."
She was scheduled to perform in Japan, the Philippines, Taiwan, among other Chinese cities like Hong Kong and Shanghai from April 23- May 29.
On Thursday, Lavigne announced another set of cancellations in Europe.
"Unfortunately due to the decisions from the Italian and French Governments to cancel all shows, we regrettably have no choice (but) to cancel my shows," she tweeted.
The singer added that she's "disappointed" her March shows in Milan, Italy and Paris won't be rescheduled: "Sadly, I am not going to be able to play from my Italian and French fans."
There are more than 98,370 confirmed cases of coronavirus around the world, including Italy and South Korea, where the Trump administration urged Americans to avoid travel.
Contributing: Rasha Ali
'Do not travel': Americans urged to avoid Italy, South Korea amid coronavirus outbreak
This article originally appeared on USA TODAY: Coronavirus: Mariah Carey, more artists cancel shows for 'well being'
Over the weekend, a nightmarish scenario unfolded in a Seattle suburb, with the announcement that the coronavirus had struck a nursing home. The outbreak, leaving seven dead and eight others ill through Wednesday morning, exposed the great vulnerability of the nation's nursing homes and assisted living facilities, and the 2.5 million Americans who live in them.
These institutions have been under increasing scrutiny in recent years for a unique role they play in inflaming epidemics. Research shows these homes can be poorly staffed and plagued by lax infection-control practices, and that residents frequently cycle to and from hospitals, bringing germs back and forth.
Now, public health experts fear these facilities could become central to the rise and spread of the novel coronavirus. Statistics from China show that the infection caused by the virus, called COVID-19, kills nearly 15% of people over 80 years old who have it and 8% of people in their 70s — the very population that makes up more than half the population of these homes.
"We have to prepare for the inevitability that there are going to be facilities like the one in Washington where you're going to have the virus and have it move rapidly through nursing homes and assisted living facilities," said Dr. David Dosa, a geriatrician and professor of medicine at Brown University, where he studies disaster preparedness.
Already, 380,000 people die annually from infections at these long-term care facilities, according to the Centers for Disease Control & Prevention, and 1 million people get serious infections in them.
Industry critics — who have become more vocal in recent years — say that many facilities are alarmingly unprepared for coronavirus and that the government's guidance so far has been short on detail and urgency.
"Nursing homes are incubators of epidemics," said Betsy McCaughey, a former lieutenant governor of New York who heads the nonprofit Committee to Reduce Infection Deaths.
"Every facility should be holding a boot camp to train health care workers," she said. Otherwise, she added, "hospitals and nursing homes will become the most dangerous places to be."
The Centers for Medicare and Medicaid Services, the trillion-dollar federal agency that regulates the nation's 15,700 nursing homes, issued updated guidance on Wednesday for these facilities. Vice President Mike Pence, who is leading the nation's coronavirus response efforts, said Tuesday that 8,200 CMS-funded inspectors of nursing facilities in the states will focus exclusively for the time being on infection control — a significant shift in how resources are used.
In an interview Tuesday, the CMS administrator, Seema Verma, said that the agency's existing rules that govern infection control and prevention should provide a strong defense — if they are followed properly.
"There are very detailed instructions and guidelines around infection control," Verma said. "They are already in place. Dealing with infectious disease is not new to the health care system. We're just calling health care providers to action and to double down on infection control."
The existing rules largely emulate a series of protocols used to deal with the seasonal flu, "the closest analogy," said Dr. Lisa Winston, medical director for infection control and prevention at Zuckerberg General Hospital in San Francisco, an institution that has an on-site skilled nursing facility.
The flu protocol calls for isolation of sick patients, wearing of masks and gowns by staff and limiting visits by people who are sick.
But the analogy fails in key ways, Winston said — notably in that the flu has a vaccine and a prophylactic anti-viral treatment often given during outbreak; no such medicines exist here.
Large swaths of the population are immune to the flu, whether through vaccine or natural immunity, whereas this coronavirus is a novel germ that humans have not adapted to defend against. Visitors may be walking into nursing homes while incubating the germ.
In tweaking its existing guidance, the federal government is now telling nursing homes to bar visits by people who are sick and have traveled to affected countries, and offers procedures for determining when nursing homes and hospitals to transfer COVID-19 patients to one another.
Earlier in the week, the federal Centers for Disease Control and Prevention gave guidance to these long-term facilities to post signs discouraging visitation by people with respiratory illness and give sick leave to employees so they don't come to work ill.
Since the outbreak at the Life Care Center in Kirkland, Washington, nursing home chains and trade groups, along with mom-and-pop homes and assisted living operations, have been trying to get policies in place with uncertain information. At St. Anne Nursing & Rehabilitation Center, a 47-bed skilled nursing home in Seattle, signs went up in January discouraging visits from relatives or friends with symptoms of flu or colds, but the concern has gone into overdrive after the nearby Kirkland outbreak, said Marita Smith, the home's administrator.
"My concern is people who are asymptomatic," she said.
She said the staff knows the families of the residents and the plan is to be heightened in their scrutiny of visitors to make sure no one is sick. She also said that she plans not to take admissions from the hospitals from "the east side," which is the location of Kirkland and of Evergreen Hospital, where the sickened nursing home patients were sent.
"I don't want to be accused of discrimination but we wouldn't want to admit anyone from Evergreen or Life Care until we know more," she said.
"What keeps me awake at night," she continued, are a handful of questions: how long is the incubation period of the virus; will traditional cleaning products work to sanitize against it; can you become ill more than once?
St. Anne Nursing is an independent nursing home, a veritable mom-and-pop shop. On the other end of the ownership spectrum is a huge company like Genesis HealthCare, a Pennsylvania corporation that has 400 assisted living, nursing home and senior living communities around the country. Asked about its planning for COVID-19, the company issued a brief statement saying that its team is meeting regularly to discuss the issue and is coordinating its efforts based on government guidance.
Bridget Parkhill and Carmen Gray, whose mother is a resident of Life Care Center of Kirkland, said they were complaining even before the outbreak about the kinds of conditions that can give rise to infection.
Gray said she frequently complained about low staffing, and Parkhill complained about poor hand-washing and other hygiene by the staff. Parkhill works as an infection prevention manager at a nearby hospital and described Life Care's infection prevention as "horrible."
But she said she's learned in her 10 years working in the field that the situation is not isolated. "They're all horrible," she said. "They aren't following protocol and they need to have twice as much staff as they have."
Life Care Center of Kirkland is part of a chain of more than 200 nursing facilities called Life Care Centers of America, which is based in Tennessee. The company did not return a call for comment. On its website, the company posted a brief statement saying that the company is working with the CDC and the Washington State Department of Health and the situation is "evolving."
The Life Care Center of Kirkland has been cited previously for infection control violations by the State of Washington, and the federal government.
The sisters have been left now with an additional concern: their mother, Susan Hailey, 76, has had a cough since early last week and now shortness of breath and diarrhea, but the nurse there has told them by phone (they are no longer allowed to visit) that their mother is not eligible for a COVID-19 test until she shows a fever.
"For God's sake, why not rule it out," Gray said Monday. "You could put a lot of people at ease. You could put the community at ease."
The family has been told as of Wednesday morning that the home does plan to test their mother and that test kits are on site to test every resident.
CMS rates the nation's 15,700 nursing homes and Life Care Center of Kirkland received an above average score for staffing — four stars out of five — and an average score of three stars for health risks based on recent health inspections. Verma, head of CMS, said she hoped by week's end the agency would have investigators at Life Care in Kirkland.
"Were there lapses there?" she asked. "Was this an issue of them not following policies or was there something else?"
A challenge for the long-term care industry is its diffuse nature. Unlike with big hospital systems, the long-term care business has many small operations under independent ownership. Assisted living centers, in particular, are essentially unregulated.
At the same time, these facilities have been forced to handle more and more complicated medical cases. That is because hospitals, bowing to pressure from the insurance industry and in an effort to keep costs low, have pushed patients into nursing homes that once would have had longer hospital stays. Plus, these companies are dealing with an aging American population: Of the 1.4 million residents in these facilities in 2014, 585,000 were older than 85, and another 371,000 were between 75 and 85, according to statistics compiled by the Kaiser Family Foundation.
The Kirkland outbreak is "a potent wake up call for all of us in health care facilities that deeply care about a vulnerable population," said Dr. Susan Huang, medical director of epidemiology and infection prevention at the University of California Irvine School of Medicine, who has researched infection spread in skilled nursing homes.
This article originally appeared in The New York Times.
© 2020 The New York Times Company
World Moscow imposes 'high alert regime' to stem coronavirus outbreak
Despite Global Panic, U.S. Markets Stay Strong
ETF GlobalFebruary 10, 2020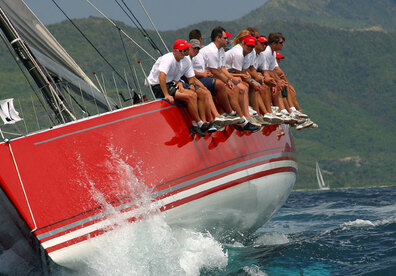 Monday, February 10, 2020– The deadly Coronavirus that has caused widespread panic throughout the world, as containing it is proving difficult, was not able to damage the U.S. markets this week. Another strong week came our way, as the Nasdaq Composite, Dow Jones Industrials and S&P 500 were up 4.04%, 3%, and 3.17% respectively. Perhaps in this week of global turmoil, especially in China, investors may be looking towards U.S. companies as a safe haven. In addition, was another strong showing for the economy in the form of the Job Report for January. The report showed us that employers added around 225,000 jobs the previous month. Overall, the three indices were at record highs on Thursday and it seems, for the short term, that the epidemic is not going to stop the U.S. markets' momentum.
ETFG Quant Movers – Those ETFs who have had the largest weekly change in their respective, overall ETFG Quant ratings.
ETFG Quant Winners: On to the ETFG Quant Movers table, we can see this week's five biggest % Gainers were PNQI, LDRS, JKD, JPLS and SKYY. Worth noting is that the top three ETFs on this list either actively invest or track an index that reflects the overall US economy. Whether that be Large Cap companies (JKD) or an index that tracks the top ranking ETFs (LDRS), what our ETFG Quant Model is showing is that the US economy showed well this week against the rest of the world and these ETFs that are heavily invested in it reaped the benefits.
ETFG Quant Losers: On the % Losers side this week, FNDE, PWV, EDIV, QDEF, FGD led the way. Two of the top 3 losers, FNDE and EDIV, are both emerging markets ETFs, which is interesting as China is considered an emerging market. Perhaps our model is showing us that the biggest losers this week can be linked to ETFs that have large interest in China, which is dealing with the Coronavirus epidemic.
ETFG Weekly Select List – Finally, we'll take a look at the ETFG Weekly Select List and compare the last two weeks' worth of data. Looking at the Sector portion of our select list, we can see our biggest winner this week was XME, from the Basic Materials focus, as it moved all the way from last place 5th to 1st place this week. Other notable winners include FIDU from the Industrials focus, moving to 1st place this week from 3rd place the previous week, and FNCL from the Financials focus, which had an impressive move from 4th place to 2nd place.
Thanks for reading ETF Global Perspectives!
_______________________________________________________
Assumptions, opinions and estimates constitute our judgment as of the date of this material and are subject to change without notice.  ETF Global LLC ("ETFG") and its affiliates and any third-party providers, as well as their directors, officers, shareholders, employees or agents (collectively ETFG Parties) do not guarantee the accuracy, completeness, adequacy or timeliness of any information, including ratings and rankings and are not responsible for errors and omissions or for the results obtained from the use of such information and ETFG Parties shall have no liability for any errors, omissions, or interruptions therein, regardless of the cause, or for the results obtained from the use of such information. ETFG PARTIES DISCLAIM ANY AND ALL EXPRESS OR IMPLIED WARRANTIES, INCLUDING, BUT NOT LIMITED TO ANY WARRANTIES OF MERCHANTABILITY, SUITABILITY OR FITNESS FOR A PARTICULAR PURPOSE OR USE.  In no event shall ETFG Parties be liable to any party for any direct, indirect, incidental, exemplary, compensatory, punitive, special or consequential damages, costs, expenses, legal fees, or losses (including, without limitation, lost income or lost profits and opportunity costs) in connection with any use of the information contained in this document even if advised of the possibility of such damages.
ETFG ratings and rankings are statements of opinion as of the date they are expressed and not statements of fact or recommendations to purchase, hold, or sell any securities or to make any investment decisions. ETFG ratings and rankings should not be relied on when making any investment or other business decision.  ETFG's opinions and analyses do not address the suitability of any security.  ETFG does not act as a fiduciary or an investment advisor.  While ETFG has obtained information from sources they believe to be reliable, ETFG does not perform an audit or undertake any duty of due diligence or independent verification of any information it receives.
This material is not intended as an offer or solicitation for the purchase or sale of any security or other financial instrument. Securities, financial instruments or strategies mentioned herein may not be suitable for all investors.  Any opinions expressed herein are given in good faith, are subject to change without notice, and are only correct as of the stated date of their issue.  Prices, values, or income from any securities or investments mentioned in this report may fall against the interests of the investor and the investor may get back less than the amount invested.  Where an investment is described as being likely to yield income, please note that the amount of income that the investor will receive from such an investment may fluctuate.  Where an investment or security is denominated in a different currency to the investor's currency of reference, changes in rates of exchange may have an adverse effect on the value, price or income.
ISL 2019-20 Semi-Finals: FC Goa vs Chennaiyin FC – TV channel, stream, kick-off time & match preview
FC Goa host Chennaiyin FC in the return leg of their semi-final fixture at the Jawaharlal Nehru Stadium in Fatorda, Goa, on Saturday. The Gaurs did score an away goal in the first leg which ended 4-1 in the favour of Chennaiyin.
| | |
| --- | --- |
| Game | FC Goa vs Chennaiyin FC |
| Date | Saturday, March 7 |
| Time | 7:30 PM IST (GMT +5:30) |
TV CHANNELS & LIVE STREAM
The Star Sports Network have the exclusive broadcasting rights of the ISL. The games will be telecast with the option of English and/or Hindi commentary over their bouquet of television as well as digital platforms.
| India (English) TV channel | Online streams |
| --- | --- |
| Star Sports 2/HD | Hotstar and Jio TV |
Commentary will also be available in vernacular languages across India.
| Hindi TV channel | Bengali TV channel |
| --- | --- |
| Star Sports Hindi 1/ HD | Jalsha Movies/HD |
| Malayalam TV channel | Kannada TV channel |
| --- | --- |
| Asianet Movies/HD | Suvarna Plus/HD |
TEAM NEWS
FC Goa Possible XI: 
Injured – None
Doubtful – None
Suspended – None
Key Player –  Hugo Boumous, Ferran Corominas, Mourtada Fall
Chennaiyin FC Possible XI: 
Injured – None
Doubtful – Dragos Firtulescu
Suspended – None   
Key Players –  Nerijus Valskis, Rafael Crivellaro, Anirudh Thapa
Liverpool vs Bournemouth, Premier League 2019/20: What time is kick-off, what TV channel is it on and what is our prediction?
What is it?
It's the Premier League clash between Liverpool and Bournemouth at Anfield.
When is it?
It takes place this Saturday, so March 7.
What time is kick-off?
It's the early match, so gets under way at 12.30pm.
What TV channel is it on?
You can follow live coverage on BT Sport 1 with the programme under way from 12pm. Alternatively, bookmark this page and you can follow our live blog.
What is the team news?
Liverpool manager Jurgen Klopp is likely to pick his first-choice side after making changes for the FA Cup tie against Chelsea in midweek.
This means Mohamed Salah, Roberto Firmino, Trent Alexander Arnold, Allison and Georginio Wijnaldum should all return to the side. Midfielders Jordan Henderson and Xherdan Shaqiri remain as long-term absentees.
For Bournemouth, defenders Lloyd Kelly and Charlie Daniels join David Brooks on the sidelines. Midfielder Harry Wilson is ineligible to play against his parent club.
What are the latest standings?
What are they saying?
Liverpool need 12 points to guarantee the Premier League title but after three defeats in four games, the weekend's visit of Bournemouth has taken on more importance.
"We have to improve – 100 per cent – but we are not worrying," said Virgil Van Dijk."It's Champions League. Anything can happen. They are a very tough team. Fantastic players. But we focus on Bournemouth first.
"We wanted to keep winning every game that was ahead of us. But we deserved to lose at the weekend. We all knew it. We all discussed it. We got over it easily, I think, because we spoke with each other and accepted we have to improve. Tuesday night was a much better performance but you lose so you're out of the Cup. That's the reality.
"I don't like losing. The way we lost at the weekend was totally deserved. It was a very tough day for all of us.
What are the odds?
Liverpool to win 2/9
Bournemouth win 12/1
Draw 11/2
What is our prediction?
Liverpool lost their unbeaten league record to Watford last weekend, but the chances of them suffering back-to-back league losses to another relegation-threatened side – especially at home – is highly unlikely. Our prediction: Liverpool 2 Bournemouth 0