Explosion, fire destroys Southern California home
View gallery
1 hour ago
RIVERSIDE, Calif. (AP) — A fiery explosion leveled one Southern California home, damaged two others and shook the neighborhood before dawn Friday, jolting residents awake but causing no apparent injuries.Authorities were called to the home in Riverside, about 50 miles east of downtown Los Angeles, shortly after 4 a.m. after neighbors reported hearing the booming blast.They found the house "completely blown up," fire Capt. Bruce Vanderhorst said. Eight fire engines were called in to deal with a blaze coming from a gas meter.Television news reports showed the home on Cochise Drive reduced to nothing but twisted metal and blackened wreckage, with a tongue of fire flaring in the middle of it.The home had been undergoing renovation for about a month and was vacant, Vanderhorst said.View gallery."
A Riverside firefighter wraps up fire hose after working to put out fire at the remains of a home th …The Gas Co. said a preliminary investigation has determined that the gas main pipeline and the service line up to the gas meter were in safe operating condition, and that no leaking was detected.The cause of the explosion remained under investigation. Vanderhorst told the Riverside Press-Enterprise that he believes gas built up in the house before the blast.A home next door was on fire, and another had lesser damage, Vanderhorst said.Wayne Keller and his wife, holding their dog, stood outside their badly damaged home, near the house that was leveled."We heard an explosion, and we got out of our bed, and when I came into the front room, both windows on that side of the house, the far side of the house, nothing but fire and flames," he told KABC-TV.View gallery."
Darlene Keller, left, is comforted by husband Wayne after their house was damaged when the house nex …The outside garage door had been blown inward."It was mayhem," Keller said. "You could hear the gas line just going like crazy."The chimney at Keller's home also was destroyed, and firefighters had to chop holes in the roof to battle the fire. "It's uninhabitable," he said.Other neighbors described being awakened by the loud explosion."I thought it was an earthquake," Mary Holley told the Riverside Press-Enterprise. "My son said it sounded like a car hitting our house."View gallery."
Riverside firefighters work to secure the remains of a house that exploded early Friday morning, Sep …Craig Erickson said the blast shook his home two doors away."There was massive embers all over the place," he told KABC-TV. "I got my hose out and tried to just keep my roof wet."___Information from: KABC-TV, http://abclocal.go.com/kabc/
Niger asks for foreign help for flood victims
View galleryA man rows through floods waters on September 5, 2013 in Niamey, Niger. Niger's government has launched an appeal for "international solidarity" to help victims of recent floods that claimed more than two dozen lives and forced 75,000 people from their homes. (AFP Photo/Boureima Hama)
14 hours ago Niger's government on Friday launched an appeal for "international solidarity" to help victims of recent floods that claimed more than two dozen lives and forced 75,000 people from their homes."The floods caused the loss of 26 human lives, affected 75,347 people, 13,000 hectares (more than 32,000 acres) of destroyed crops and damage estimated at 32 billion CFA francs (48.8 million euros / $64 million)," said a statement from the office of Prime Minister Brigi Rafini.The government said it lacked the means "to meet all the needs of the victims and to reduce the impact of this catastrophe on the population" and issued "a pressing appeal for national and international solidarity".The Anfani private radio station said that four people had drowned five days ago in floods in the eastern Zinder region.Homeless people have been given shelter in schools, but the new term is due to start in two weeks.Since last month, almost all of the west African country's eight regions have been hit by heavy rain and by the Niger river bursting its banks, including in the capital Niamey.More heavy rain is forecast by weather experts in coming weeks, while the government is also wary that rainfall in neighbouring Mali, which lies upstream, could worsen the flooding of the Niger river in November and December.The destruction of crops has aroused fears of a food crisis, mainly in the west, centre and south of the country.The United Nations has meanwhile warned that Niger could face a "massive invasion" by locusts, since flooded land creates ripe conditions for the hatching of larvae.Niger, a partly desert nation, has traditionally been very dry and often confronted with drought, the ravages of locust swarms and food crises.
Yosemite fire grows to California's third biggest ever
View galleryIn this photo provided by the U.S. Forest Service, fire crew members stand watch near a controlled burn operation as they release a very pistol, as they fight the Rim Fire near Yosemite National Park in California, Monday, Sept. 2, 2013. (AP Photo/U.S. Forest Service, Mike McMillan)
7 hours ago Yosemite National ParkCaliforniaFirefighterThe huge wildfire in Yosemite National Park became California's third biggest ever Friday, but officials re-opened a key road into the tourist landmark as firefighters got a grip on it.The so-called Rim Fire, accidentally started by a hunter last month, has grown to 246,350 acres (385 square miles), much of it within the park visited by millions of tourists every year.But firefighters now have it 80 percent contained, and on Friday re-opened Highway 120, the main road into the west of the park used visitors driving across from San Francisco on the California coast.At one stage two of the four main roads into Yosemite were closed, as over 5,000 firefighters battled the blaze.Last week smoke drifted into the tourist heart of the park, Yosemite Valley, obscuring views of the world-famous Half Dome and El Capitan rock formations over the Labor Day holiday weekend.But changing wind patterns and increased humidity helped them get a grip and contain it within the far north of the park."Patrol and mop-up will continue to occur along and within the communities that are interior and adjacent to the fire perimeter, including developed areas within Yosemite National Park," said the latest update Friday by the multi-agency Inciweb website.More than 3,600 firefighters are still working to contain the blaze which broke out on August 17, while aircraft have dropped more than 4 million gallons of water and fire retardant over the last 18 days.It is now the third largest California wildfire since records began 1932, with an area five times that of Washington DC.The largest in California history remains the 2003 Cedar fire in San Diego County, which destroyed 2,820 buildings and left 14 people dead after ripping through 273,246 acres of land.On Thursday investigators said they believed the fire "began when a hunter allowed an illegal fire to escape," and dismissed reports that it was sparked by an illegal marijuana farm.Authorities in California have in recent years faced increasing problems with drug plantations hidden deep in the region's rugged wilderness.A 2009 fire that burned 90,000 acres in the Los Padres National Forest near Santa Barbara was triggered by a campfire at a marijuana farm.
Liftoff! NASA Moon Probe Launches from Va. to Hunt 40-Year Lunar Mystery
by Miriam Kramer, Staff Writer 44 minutes ago
View gallery
WALLOPS ISLAND, Va. — NASA began a new trek to the moon Friday night with a dazzling launch from Virginia that sent a spacecraft soaring toward Earth's nearest neighbor to probe the thin lunar atmosphere and, just maybe, solve a 40-year space mystery.The spacecraft, called the Lunar Atmosphere and Dust Environment Explorer (LADEE for short), launched into space Friday, Sept. 6, at 11:27 p.m. EDT (0327 Sept. 7 GMT) atop a Minotaur V rocket. It marked the first moon shot from Virginia and the maiden voyage of the Minotaur V rocket; space firsts witnessed by thousands of spectators who watched the launch soar from NASA's Wallops Flight Facility here.LADEE (pronounced "laddie") took flight from NASA's Wallops Flight Facility that hosted about 1,100 people in its visitor's center alone in honor of the launch. [Launch Photos: NASA's LADEE Lunar Mission Soars to the Moon]"I'm extremely excited," Rick Elphic, LADEE project scientist told SPACE.com before launch. "It's been five years watching this thing develop … It's a solid spacecraft. It tested out completely perfectly, and we've shaken it. We've baked it. We've frozen it. We put it through vacuum testing and it works like a charm… This is where the adventure changes from building the spacecraft to flying it to the moon and doing cool stuff." "It's the little spacecraft that could," Elphic added. "We're really hoping to do big science with a little spacecraft."Probing a moon mystery View gallery."
This sketch by Apollo 17 astronauts depicts the lunar twilight rays caused by the moon's exosphere.The $280 million LADEE moon mission is tasked with digging up the dirt on lunar dust and the moon's atmosphere. The three science instruments on the spacecraft will investigate the moon's extremely thin atmosphere and a moon dust mystery dating back to before the Apollo-era. [How NASA's LADEE Moon Probe Works (Infographic)]The Surveyor 7 lander, launched in 1968, recorded a glow from the surface of the moon on the horizon before sunrise. NASA's Apollo astronauts also saw the moon glow and scientists think it could be caused by extremely small particles of dust being lofted high into the moon's atmosphere."I love this mission because there are so many great things about it," John Grunsfeld, associate administrator for NASA's science mission directorate, told reporters Thursday (Sept. 5). "We've studied the moon extensively since the Apollo astronauts last left over 40 years ago. When we left the moon, we thought of it as an atmosphere-less ancient surface. Since then … we discovered that the moon, scientifically, is still very much alive. It's still evolving. The LADEE mission is going to give us whole new vistas on our nearest neighbor and I'm very excited about that."LADEE also plays host to a laser communications demonstration. The new test will allow the spacecraft to use laser technology to send data down to mission controllers on the ground possibly at broadband speeds.Over the course of about the next 30 days, LADEE will orbit Earth in an elliptical orbit three times before moving into lunar orbit. Once in orbit around the moon, the spacecraft will go through a testing phase when the probe's laser communications demonstration will be tested.After that, the LADEE spacecraft will perform 100 days of science before running out of fuel and crashing into the surface of Earth's closest cosmic neighbor.View gallery."
This screengrab shows NASA's LADEE moon mission roaring off the pad in a blaze of flame on the night …Virginia's moon first LADEE is NASA's first mission to the moon ever launched from Virginia's Eastern Shore. All but one of the agency's other moon missions launched from pads in Cape Canaveral, Fla. Only the agency's Clementine spacecraft, which launched from California's Vandenberg Air Force Base in 1994, flew from a different spaceport.LADEE launched from Pad 0B of Virginia's Mid-Atlantic Regional Spaceport located at NASA's Wallops Flight Facility. The night launch may even have been visible to millions more spectators along wide swath of the U.S. East Coast that stretched as far north as Maine and as far south as South Carolina, launch officials said.Wallops was chosen for this launch partially because of a treaty between the United States and Russia, Butler Hine, LADEE project manager said. The first three stages of the five-stage Minotaur V rocket are reconditioned intercontinental ballistic missile (ICBM) motors restricting the booster's launch location possibilities, Hine said."The treaty between the U.S. and Russia only allows a few launch sites for the X-ICBMs," Hine said during a news conference in August. "We can launch out of Kodiak, Alaska, or Vandenberg, Calif., or Wallops Island, Va. Those are the three allowed under the treaty. Kodiak, Alaska, and Vandenberg are better for polar Earth orbits but if we want to get to the moon, we need to launch eastward. Wallops Island is the ideal place to launch this launch vehicle to get us to the moon."The Minotaur V rocket is built by the Dulles, Va.-based commercial spaceflight company Orbital Sciences Corp. It is one of two Orbital Sciences rockets slated to launch this month. The company also plans to launch a larger Antares rocket on Sept. 17 to fly its first unmanned cargo ship to the International Space Station as a test flight ahead of future delivery runs for NASA.Editor's note: Did you see LADEE and the Minotaur V in the night sky? If you took a photo of the LADEE launch or any other night sky view that you'd like to share for a possible story or image gallery, send photos, comments and your name and location to managing editor Tariq Malik at spacephotos@space.com.Follow Miriam Kramer @mirikramer and Google+. Follow us @Spacedotcom, Facebookand Google+. Original article on SPACE.com.
Peru children marvel at blasting volcano 20 hrs ago 0:42 Reuters Videos Erupting Ubinas Volcano in southwest Peru sends smoke and ash into sky in its eighth explosion this week as authorities close nearby schools. Rough Cut (no reporter narration).
NASA launches robotic explorer to moon from Va.
View gallery
MARCIA DUNN 22 minutes ago Space & AstronomyNASAVirginiaFlickrNASA's newest robotic explorer rocketed into space late Friday in an unprecedented moonshot from Virginia.The LADEE spacecraft, which is charged with studying the lunar atmosphere and dust, soared aboard an unmanned Minotaur rocket a little before midnight, dazzling spectators along the East Coast."Godspeed on your journey to the moon, LADEE," Launch Control said.Flight controllers applauded and exchanged high-fives following the successful launch. "We are headed to the moon!" NASA said in a tweet.It was a change of venue for NASA, which normally launches moon missions from Cape Canaveral, Fla. But it provided a rare light show along the East Coast for those blessed with clear skies.View gallery."
In this image provided by NASA, the doors of the gantry support structure are opened to reveal the M …NASA expected the launch from Virginia's Eastern Shore to be visible, weather permitting, as far south as South Carolina, as far north as Maine and as far west as Pittsburgh.The space agency urged sky watchers to share their launch pictures through the website Flickr, and the photos quickly poured in from New York City, Boston, Washington, D.C., Baltimore, New Jersey, Rhode Island, eastern Pennsylvania and Virginia, among other places.The Lunar Atmosphere and Dust Environment Explorer or LADEE, pronounced "LA'-dee," is taking a roundabout path to the moon, making three huge laps around Earth before getting close enough to pop into lunar orbit.Unlike the quick three-day Apollo flights to the moon, LADEE will need a full month to reach Earth's closest neighbor. An Air Force Minotaur V rocket, built by Orbital Sciences Corp., provided the ride from NASA's Wallops Flight Facility.LADEE, which is the size of a small car, is expected to reach the moon on Oct. 6.View gallery."
This image provided by NASA shows the Lunar Atmosphere and Dust Environment Explorer aboard a Minota …Scientists want to learn the composition of the moon's ever-so-delicate atmosphere and how it might change over time. Another puzzle, dating back decades, is whether dust actually levitates from the lunar surface.The $280 million moon-orbiting mission will last six months and end with a suicide plunge into the moon for LADEE.The 844-pound spacecraft has three science instruments as well as laser communication test equipment that could revolutionize data relay. NASA hopes to eventually replace its traditional radio systems with laser communications, which would mean faster bandwidth using significantly less power and smaller devices."There's no question that as we send humans farther out into the solar system, certainly to Mars," that laser communications will be needed to send high-definition and 3-D video, said NASA's science mission chief, John Grunsfeld, a former astronaut who worked on the Hubble Space Telescope.It was a momentous night for Wallops, which was making its first deep-space liftoff. All of its previous launches were confined to Earth orbit.View gallery."
In this image provided by NASA, the doors of the gantry support structure are opened to reveal the M …NASA chose Wallops for LADEE because of the Minotaur V rocket, comprised of converted intercontinental ballistic missile motors belonging to the Air Force. A U.S.-Russian treaty limits the number of launch sites because of the missile parts.All but one of NASA's previous moon missions since 1959, including the manned Apollo flights of the late 1960s and early 1970s, originated from Cape Canaveral. The most recent were the twin Grail spacecraft launched almost exactly two years ago. The military-NASA Clementine rocketed away from Southern California in 1994.Wallops will be back in the spotlight in less than two weeks. The Virginia-based Orbital Sciences will make its first delivery to the International Space Station, using its own Antares rocket and Cygnus capsule. That commercial launch is scheduled for Sept. 17.___Online:NASA: http://www.nasa.gov/mission_pages/ladee/main/index.htmlOrbital Sciences Corp.: http://tinyurl.com/n6jtpcmLunar and Planetary Institute: http://www.lpi.usra.edu/lunar/missions
Does fracking cause earthquakes?
View galleryHydraulic fracturing may be more dangerous than we thought.Carmel Lobello 11 hours ago The WeekMore than 100 earthquakes in 2011 in Youngstown, Ohio were caused by fracking, says a new study, adding to past research that has linked fracking to earthquakes in Oklahoma and Arkansas.Youngstown is located over the Marcellus Shale, a geological formation that scientists estimate contains 489 trillion cubic feet of natural gas. Before January 2011, it had never felt an earthquake, at least not since record-keeping began in 1776. But two weeks after the Northstar 1 well started pumping fluid into the ground, the tremors began. Though most were too small to feel, by December of 2011 seismometers in the town had recorded a magnitude 3.9 quake.The Ohio Department of Natural Resources quickly resonded, "The seismic events are not a direct result of fracking." But the well was shut down for investigation, after which the tremors stopped. This week's report, published in the Journal of Geophysical Research, contradicts the director's claim.The earthquakes "were induced by the fluid injection at Northstar 1," says the says study author Won Young Kim of Columbia University. Researchers say 167 distinct earthquakes resulted from that one well.How did the researchers determine that Northstar 1 was to blame? For one, they found that the frequency and intensity of the quakes altered in accordance with the daily pressure levels in the well. Also, the epicenter of each of the quakes was either at the well or along the fault line that the well was connected to.The well was pumping water into the ground at a rate of about 1,300 gallons per hour. National Journal's Brian Resnick explains it like this:What seemed to happen was that the high-pressure fluid moved along a preexisting fault in a west-southwest direction (away from the well), increasing pressure on the rock formations as it progressed. This decreased the resistance the rock had to faulting, which increased the risk of an earthquake. And the location of the seismic activity moved as the the fluid did, along the fault line. When the pumping at the well stopped, the study concludes, the earthquakes waned. [National Journal]Resnick also points out that Northstar 1 was the only such well in Ohio during that time period to cause any quakes. So what makes Youngstown so vulnerable?It seems that the Ohio's Department of Natural Resources didn't realize that a fault line ran beneath the well. "Ironically, the data needed to make that determination was already available," explains The Energy Collective, but because funds were short, and no federal regulations required the data, it eluded the state and the builders. "It's a classic look at what can happen when a new industry booms, and only as it is proliferates unregulated does the collateral damage become apparent," says The New Republic. "At least Ohio is experimenting with solutions."View this article on TheWeek.com Get 4 Free Issues of The Week
Tropical Depression Eight Continues to Move Inland Over Eastern Mexico
Watching Lorena
Watching Lorena
Katrina: Message in a Bottle
Hurricane Forecast for Next 2 Weeks Tropical Depression Eight formed Friday afternoon in the western Gulf of Mexico, near Tampico, Mexico. As quickly as it formed, the system made landfall in eastern Mexico.The primary concern with this system will be heavy rain. This slow-moving system will likely dump three to five inches of rain, with isolated amounts up to 10 inches in the states of Veracuz and Tamaulipas over the next couple of days. Flash flooding and mudslides, in foothills/higher terrain, are possible.Some bands of locally heavy rain may reach as far north as the South Texas coast south of Corpus Christi over the next few days, as well.Tropical Depression Eight is expected to weaken as it moves farther inland. It is forecast to degenerate into a remnant low pressure system on Saturday, and it should dissipate by Saturday night.We have the latest current and forecast maps below.
Projected Path
Projected Path The latest forecast path and wind speeds from the National Hurricane Center. 
Storm Information
Current Information So, where exactly is the cyclone's center located now? If you're plotting the storm along with us, click on the "Current Information" map below to get the latitude/longitude coordinates, distance away from the nearest land location, maximum sustained winds and central pressure (measured in millibars).   
Satellite
INTERACTIVE SATELLITE LOOP Satellite How does the system look on satellite imagery. Click on "infrared" satellite imagery, to see how "cold" the cloud tops are. Brighter orange and red shadings concentrated near the center of circulation signify a healthy tropical cyclone.
South Texas Radar
INTERACTIVE RADAR LOOP Radar This system's most significant impact on land areas appears to be the threat of heavy rain in eastern Mexico and Deep South Texas. See where any bands of rain are falling in South Texas.
Watches/Warnings
Tropical Storm/Hurricane Watches/WarningsA tropical storm or hurricane watch means tropical storm or hurricane conditions, respectively, are possible in the specified area within 48 hours. A tropical storm or hurricane warning means tropical storm or hurricane conditions, respectively, are expected in the specified area within 36 hours.(HURRICANE EXTREMES:  Most Devastating | Most Forgotten | Most Tornadic) SLIDESHOW:  Hurricanes From Space…NASA Satellite Images1 / 69
Hurricane Igor is featured in this Sept. 14, 2010, image photographed by an Expedition 24 crew member on the International Space Station. (NASA)
Previous Article Tropical Storm Lorena Weakening, Spinning Just West of Cabo San Lucas
Explore all our Hurricane Central Stories
Share Your CommentMore from The Weather Channel
Severe Storms Possible in Northwest, Northern Plains
Published: Sep 6, 2013, 11:55 PM EDT weather.com
Storm Watch
Storm Watch
Stormy Start to NFL Season
El Reno Tornado Rating DowngradedOver the weekend, an area of low pressure in the upper atmosphere will continue to bring a threat of severe storms to the interior Northwest. This threat will push east into the Northern Plains by the end of the weekend.
(MORE: Severe Storms Strike Northwest Thursday)
National Forecast: Next 12 Hours
(LIVE: Radar, Watches and Warnings)Saturday, severe storms with damaging winds and large hail may fire up from Montana and Wyoming to the Dakotas.Elsewhere, isolated to scattered thunderstorms with locally heavy rain, dangerous lightning and gusty winds are possible along the Gulf Coast, in the Desert Southwest and throughout the Rockies.(MORE: Lightning Delays NFL Opener)Severe Weather Live Ticker: Latest UpdatesAll tornado warnings, along with other relevant tweets from The Weather Channel and local National Weather Service offices in current threat areas, will appear here.  Information updates automatically; no need to reload or refresh your browser. Time stamps on the left are in Eastern time; subtract one hour for Central time and two hours for Mountain time. For complete warning information and radar links, look below our live ticker.
Lightning Strikes Motorcyclist in Seattle
Published: Sep 6, 2013, 1:26 PM EDT Associated Press
Motorcyclist Hit By Lightning
Autoplay
On
Off
Motorcyclist Hit By Lightning
SEATTLE — A motorcyclist survived a lightning strike in western Washington as a tumultuous day of weather saw thunderstorms and rain roll through the state on both sides of the Cascade Mountains.
Washington State Patrol Trooper William Finn says the biker was driving on Interstate 5 through the town of Chehalis when the lightning hit Thursday.
Witness Martin Zapalac told KOMO-TV the man had just passed him when he and his bike "lit up." The biker managed to pull over on the highway shoulder, and the witness drove with him to a nearby gas station.
(MORE: Lightning Safety Tips)
The 59-year-old motorcyclist was treated locally for burns to his ears. He was then taken to a Seattle hospital, where he was reported in satisfactory condition.
Chehalis firefighter Steve Emrich tells the Chronicle of Centralia that the Tenino man suffered "basically a direct hit right through the helmet," and is lucky to be alive.
MORE ON WEATHER.COM: Lightning Strikes at Iconic Places
St. Peter's Basilica, Vatican
Lightning strikes the roof of St. Peter's Basilica at the Vatican on Feb. 11, 2013, hours after Pope Benedict XVI announced his resignation, effective Feb. 28, as leader of the world's 1.1 billion Catholics. (Filippo Montefortef/AFP/Getty Images)
PREVIOUS
Today's Forecast
Expect dry conditions over the next six hours.
The calendar may say August, but we have snow in the forecast for one location.
Hourly Forecast
Updated: Sep 6, 2013, 10pm PDT
Show All 15 Minute Details
11 PM Fri Sep 6
60
°F
Cloudy
FEELS LIKE:

60°
HUMIDITY:

93%
PRECIP:

0%
WIND:

S at 5 mph
Show 15 Minute Details
12 AM Sat Sep 7
59
°
Cloudy
FEELS LIKE:

59°
HUMIDITY:

93%
PRECIP:

0%
WIND:

S at 5 mph
Show 15 Minute Details
1 AM
57
°
Mostly Cloudy
FEELS LIKE:

57°
HUMIDITY:

100%
PRECIP:

0%
WIND:

S at 5 mph
Show 15 Minute Details
2 AM
57
°
Mostly Cloudy
FEELS LIKE:

57°
HUMIDITY:

96%
PRECIP:

0%
WIND:

S at 5 mph
Show 15 Minute Details
3 AM
56
°
Mostly Cloudy
FEELS LIKE:

56°
HUMIDITY:

100%
PRECIP:

0%
WIND:

S at 4 mph
Show 15 Minute Details
4 AM
56
°
Mostly Cloudy
FEELS LIKE:

56°
HUMIDITY:

100%
PRECIP:

0%
WIND:

SSE at 4 mph
Latest Stories
Radar Updated Sep 6, 2013, 10:15pm PDT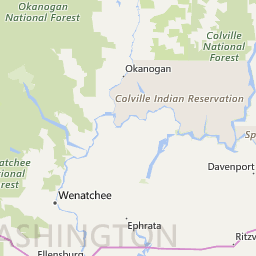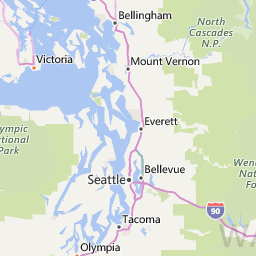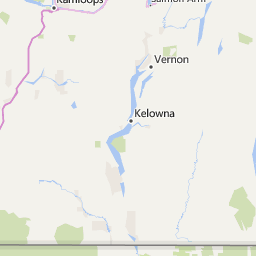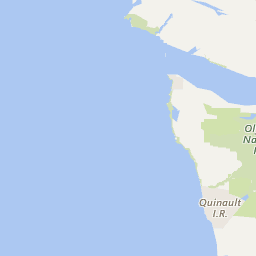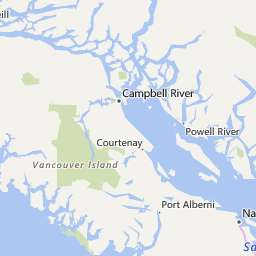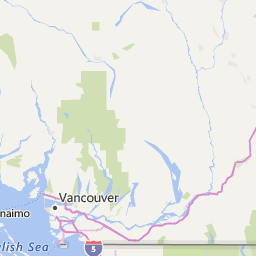 NASA began a mission to the moon on Friday night, but see why this trip will be different.
Advertisement
Play Video
Here is stunning video from photographer Simon Christen that is much like a visual love letter to the beautiful Bay Area fog.
Advertisement
Friends' Weather Alerts
Advertisement
Advertisement