Napa, Northern California Clean Up After Earthquake By Eric Zerkel Published: Aug 25, 2014, 5:19 PM EDT weather.com Napa Back to Business After Earthquake Communities across northern California started the arduous process of repairing the damage left behind by the most powerful earthquake to hit the region in more than 20 years. The quake damaged historic buildings and portions of major highways, ruptured gas lines and water mains, ignited fires, and knocked out power to thousands of residents in the region.At least 200 people were injured by the quake, most with non-life threatening injuries like cuts and broken bones, but a 13-year-old boy remained in serious condition on Monday morning after a chimney collapsed on him during the quake Sunday. Power has since been restored to most of the 70,000 homes that lost it in the wake of the temblor.(WATCH: Wine Region Picks Up the Pieces)The 6.0-magnitude earthquake struck six miles south of Napa, California in Napa County at around 3:20 a.m. local time, according to the U.S. Geological Survey (USGS). The quake was felt over a large portion of northern California, including San Francisco, with the strongest shaking, an estimated 10 to 20 seconds worth, experienced in the areas located immediately around the epicenter.More than 100 aftershocks were reported after the earthquake, the largest to hit the Napa Valley area since the Loma Prieta earthquake almost 25 years ago, the USGS said. The Northern California Earthquake Data Center said that there was still a 29 percent chance for a "strong and possibly damaging aftershock" in the next seven days and that there could be up to 40 more small aftershocks during the same time period."While it was bad, it wasn't as bad as it could be and it was very manageable from a regional perspective," Mark Ghilarducci, director of the California Governor's Office of Emergency Services, said.Still, California Governor Jerry Brown declared a state of emergency for southern Napa due to the damage resulting from the earthquake. The declaration allows all available state resources to be directed toward earthquake response efforts.An official tally of the damage has yet to be tabulated, but dozens of buildings across the region have been declared uninhabitable, and up to 100 homes were red-tagged and deemed "unfit to enter," according to the Los Angeles Times. One private catastrophe risk assessment company estimated that the damage could add up to $1 billion.The Napa County region reported the worst damage. Historic buildings in downtown Napa sustained serious damage, according to CBS San Francisco. Napa City Council member Peter Mott reports the library and the historic Chinese laundry building suffered significant damage, and bricks and glass were scattered across downtown sidewalks on Second and Third Streets.  The historic Napa County courthouse also fell victim to the quake, with a 10-foot wide hole marring the building's facade.Four homes were destroyed by a fire at a mobile home park, started by one of the more than 100 gas-line breaks in the area, the Sacramento Bee reports.Napa Public Works Director Jack LaRochelle says it could take as long as a week to repair 60 water mains that broke or sprung leaks. He says residents serviced by mains that had to be shut down for repairs could be without water in their homes.LaRochelle stressed that it was still safe to drink from municipal taps, and the water plants for the city were not damaged.The earthquake couldn't have come at a worse time for winemakers in the storied Napa Valley, which was set to begin harvesting the 2014 crop Monday. Reuters reports that there are more than 500 wineries in Napa Valley, but that most didn't appear to sustain serious damage."We are getting ready for the harvest in two weeks. This is going to hurt a tiny bit, and then we are going to get on with it. Mother Nature moves on whether or not we are ready for her," Marguerite Capp, owner of Capp Heritage Vineyards, told Reuters.The Associated Press contributed to this report. 1 / 72
A Napa firefighter inspects one of four mobile homes that were destroyed in a gas fire Sunday, Aug. 24, 2014, at the Napa Valley Mobile Home Park, in Napa, Calif after a preliminary 6.0-magnitude earthquake struck the San Francisco Bay area. (AP Photo/Ben Margot)
World's tectonic plate movement mapped 
14 hours ago by Geoff Vivian
The boundaries of the tectonic plates in the Earths crust, responsible for earthquakes and volcanoes. Credit: iStock 
A group of geophysicists is testing the hypothesis that the rate of "supercontinent assembly"—or tectonic plate movement—changes over time.Study co-author Professor Sergei Pisarevskiy says
plate tectonics
is the study of the horizontal movement of
tectonic plates
over the Earth's surface."This is not uniform movement," he says."Sometimes there are periods where there was very quick movement all together globally, and sometimes very slow movements."We try to analyse that and to populate the mean angular velocity of the average plate movements on the surface of the earth."He has come to the tentative conclusion that the average rate of tectonic plate movement does change."Right now for example it's slower than it was half a billion years ago—but approximately the same as it was one and a half billion years ago," he says."But there are many problems to be resolved before the final answer."It's sort of half guessing I would say at this stage."He says beside the uneven level of the same analysis in different countries, he and lead author Kent Condie are addressing various other problems.One is the inconsistent rate at which plates appear to move, both individually and relative to each other."For example Africa moved very slowly for the last few hundred million years, on the other hand India as you probably know moved very fast," he says."When you calculate the average movement … of the continents of the earth you cannot just average the movement, the speed of a continent like Africa and some very small block like Madagascar for example."They must be weighted, so we normalise the speeds by the area of that particular continental block.""When talking about the
average speed
, we also found some quieter periods, not exactly the periodicity but some maximums and minimums."Another problem is the way in which evidence tends to deteriorate over time with more recent "overprints" creating statistical "noise"."The older the rocks, the less information you will have," he says."This noise increases—going back in time it's more difficult to extract this information."They are also contending with the phenomena of "passive margins" between plates.One of these is thought to exist beneath the ocean south of Australia—it shows little or no
movement
for at least a billion years."There are no major tectonisms here or seismicity, it's just accumulations of sediments mostly," he says.
Explore further:
Studies show movements of continents speeding up after slow 'middle age'
More information:
Kent Condie, Sergei A. Pisarevsky, Jun Korenaga, Steve Gardoll, "Is the rate of supercontinent assembly changing with time?",
Precambrian Research
, Available online 4 August 2014, ISSN 0301-9268,
dx.doi.org/10.1016/j.precamres.2014.07.015
Provided by
Science Network WA
Northern California quake a bad sign of things to come?
NASA sees Marie become a major hurricane, causing dangerous surf 11 hours ago
NASA's Aqua satellite captured this visible image of Hurricane Marie of the west coast of Mexico on Aug. 24 at 20:40 UTC (4:40 p.m. EDT). Credit: NASA Goddard MODIS Rapid Response Team The National Hurricane Center expected Marie to become a major hurricane (Category 3 or higher on the Saffir-Simpson Hurricane Wind Scale) and it did. On August 24, when NASA's Aqua satellite passed overhead, Marie reached Category 4 hurricane status and maintained strength on August 25. Marie continues to cause dangerous surf along the west coast of Mexico. The MODIS instrument (or Moderate Resolution Imaging Spectroradiometer) aboard NASA's Aqua satellite took a visible picture of Hurricane Marie as it reached Category 4 hurricane status off the west coast of Mexico on August 24 at 20:40 UTC (4:40 p.m. EDT). The image showed an eye and good formation of a mature hurricane. Bands of thunderstorms spiraled into the center from the west and the south.Forecaster Cangialosi of the National Hurricane Center noted on August 25, "Marie has an impressive concentric eyewall structure in recent microwave images. The inner eyewall surrounds the 15 nautical mile diameter circular eye, and the outer one extends about 40 to 50 nautical miles from the center."The National Hurricane Center warns that swells generated by Marie are affecting the southwestern coast of Mexico. These swells will spread northwestward along the west coast of the Baja California peninsula and the southern Gulf of California during the next couple of days and are likely to cause extremely dangerous life-threatening surf and rip current conditions.On August 24, Marie's maximum sustained winds had increased to near 135 mph (215 kph) and the estimated minimum central pressure was 944 millibars. When NASA's Aqua satellite passed overhear Marie was centered near 16.1 north and 109.9 west. That's about 420 miles (675 km) west-southwest of Manzanillo, Mexico.At 5 a.m. EDT (0900 UTC) on August 25, Marie's maximum sustained winds had increased to 145 mph (230 kph), and the National Hurricane Center noted that some fluctuations in strength are possible. The center of Hurricane Marie was located near latitude 17.3 north and longitude 113.9 west. That's about 465 miles (750 km) southwest of the southern tip of Baja California. Marie was moving to the west-northwest near 12 mph (19 kph) and is expected to continue in that direction.The National Hurricane Center expects Marie to weaken below major hurricane status by Tuesday, August 26 while still bringing dangerous surf to western Mexico and Baja California.Read more at: http://phys.org/news/2014-08-nasa-marie-major-hurricane-dangerous.html#jCp
Archaeologists Discover 15 Previously Unknown Monuments Buried Around StonehengeThe Huffington Post  | By Ryan Grenoble Posted: Updated:
surrounding

Stonehenge has suddenly deepened — literally. A first-of-its-kind study suggests that 15 previously undiscovered or poorly understood monuments lie hidden under the ancient stone monument and its surroundings.For the study, researchers used a variety of techniques — including ground-penetrating radar and 3D laser scanning — to create a highly detailed subsurface map of the entire area. According to a release from the Ludwig Boltzmann Institute for Archaeological Prospection and Virtual Archaeology, one of the partners in the study, the technologies are notable for being much less destructive than traditional, digging-based exploratory techniques.Known as "The Stonehenge Hidden Landscape Project," the four-year effort suggests that there was more going on in the area than previously thought — as evidenced by all the newly identified monuments.One of the new finds is an ancient trough that bisects an East-West ditch known as a "Cursus," Prof. Vince Gaffney, an archaeologist at the University of Birmingham in England and one of the scientists behind the project, told The Smithsonian.Gaffney said he believes that the Cursus monument aligns with the sunrise on the Spring and Fall equinoxes, and that the newly discovered trough could have been a means for people to ceremonially process toward the center of Stonehenge to the south.The trough and the other newfound monuments have "absolutely transformed" how archeologists view the area, Gaggney said. Yet "until you dig holes," he acknowledged, "you just don't know what you've got."The new survey builds on findings from last October indicating that the area around Stonehenge is the oldest continually occupied region in Britain. The scientists behind that research said that the land there may have been occupied since 8820 B.C.Read more on the findings in the Sept. 2014 issue of The Smithsonian Magazine.Also on HuffPost:
China's first high-resolution satellite captured these 10 incredible images By Jacob Kastrenakes on Email @jake_k 17
Back in April 2013, China launched its first satellite with high-resolution imaging capabilities up into space. That satellite made some news today when the country's space agency said that authorities had used its imagery to detect illegal border crossings and even to bust marijuana farmers. The imagery is pretty impressive, and China presented a good look at it just over a week ago, releasing 10 detailed images that it's taken since launch.The satellite, Gaofen-1, is the first of several that China plans to put up into space. In fact, it just launched the Gaofen-2 last week. In particular, Gaofen-1 was sent up for the purpose of monitoring the land and helping in the event of a disaster.Below, you can see the 10 images that the China National Space Administration published earlier this month. They're in false color — so they simultaneously look both alien and incredible, but you can usually expect that vegetation will show up as red, water will show up as blue, and dirt will show up as shades of gray.Hint: Use the 's' and 'd' keys to navigate
Dried river valleys cut between mountains. The red and brown tones represent different types of vegetation.
Mountains and a small body of water sit at the bottom of the desert depicted throughout the top of this image.
There's a lot going on in this image of mountains near Changzhi. The pink on the left is farming. Snow is visible in the white region on the right. And vegetation, depicted in red, can be seen covering the mountains.
Farms along the beach of an estuary.
Sand on the edge of Qinghai Lake.
A desert in western China. The blue and red patches are man-made reservoirs. The ear shape is a dried up lake that's been eroded by wind.
More dry lakes. A road can be seen zagging from left to right across the image.
An alluvial fan takes a jellyfish shape in the Gobi Desert.
The crop fields at the top of this image haven't turned green yet (despite their false color). What's beneath them — a stretch of mountains that have been carved by water — are, however, covered in green.
The ground on this plateau has been cut apart by erosion. One long stream uses that valley to cut across the land.Don't Miss The Verge's Monday video features on new innovations in virtual reality
Microsoft Research's 'DeLorean' cloud gaming system can predict your next moveBy Dante D'Orazio
Our future government will work more like AmazonBy Michael Case
There are 17 Comments.
Coal gas boom in China holds climate change risks The Washington Post

HEXIGTEN, China — Deep in the hilly grasslands of remote Inner Mongolia, twin smoke stacks rise more than 200 feet into the sky, their steam and sulfur billowing over herds of sheep and cattle. Both day and night, the rumble of this power plant echoes across the ancient steppe, and its acrid stench travels dozens of miles away.This is the first of more than 60 coal-to-gas plants China wants to build, mostly in remote parts of the country where ethnic minorities have farmed and herded for centuries. Fired up in December, the multibillion-dollar plant bombards millions of tons of coal with water and heat to produce methane, which is piped to Beijing to generate electricity.It's part of a controversial energy revolution China hopes will help it churn out desperately needed natural gas and electricity while cleaning up the toxic skies above the country's eastern cities. However, the plants will also release vast amounts of heat-trapping carbon dioxide, even as the world struggles to curb greenhouse gas emissions and stave off global warming.If all of the plants start up, the carbon dioxide they'd release would equal three-quarters of all energy-related carbon emissions in the U.S., according to U.S. government data and energy experts from Duke and Stanford universities. That is far more than now produced in China by burning coal, the country's main source of power.So far, China is running only two pilot plants to produce methane, which is also known as synthetic natural gas, in the provinces of Inner Mongolia and far western Xinjiang, with another 21 approved. Building all 60 plants would cost an estimated $65 billion."Once you have invested in it, China will have locked itself in a high water-consuming, high carbon-emitting path," said Chi-Jen Yang, the Duke energy researcher. "This short-term mistake will become a mistake that will be hard to turn around for decades."Chinese leaders are under intense pressure to meet rising energy needs spurred by economic growth but are hampered by insufficient reserves of natural gas and oil. At the same time, China's massive cities are contending with air pollution so intense it can shut down schools and airports and, studies show, shorten life expectancy by as many as five years.Central to the appeal of the coal-to-gas plan is that it moves polluting energy production far away from cities while also turning the country's vast coal reserves into more valuable natural gas.Yet scientists at Tsinghua University and Ford Motor Co. estimate the process emits between 36 and 82 percent more greenhouse gases than burning coal to produce electricity. The resulting methane can also be used to power vehicles, heat homes and cook food.Already, China emits more heat-trapping carbon into the atmosphere than any other nation and twice that of the U.S., the world's second biggest carbon emitter. Even without the new plants, China's carbon emissions are projected to double over the next 25 years, while U.S. emissions stay steady, U.S. Energy Information Administration data show."Everybody wants to find a path forward to solve the problems of (synthetic natural gas) and at the same time solve China's pollution problems," said Yanling Gong, editor-in-chief of the government-affiliated China National Chemical Information Centre.While less directly polluting than burning coal, the Inner Mongolia plant run by state-owned company Datang has already transformed this corner of rural Hexigten county famous for its long-maned horses and sun-burnt vistas.As a boy growing up there, farmer Adiya could ride his horse through waist-high grass for miles without meeting another person. Now, the 32-year-old says he stays indoors some mornings because of the industrial stench.Since the plant started running in December, it has obscured the blue skies above Adiya's home with smoke while black pools of wastewater have turned up in the grasslands."I only wish they could build this factory in Beijing," said Adiya, who uses only one name, as is Mongolian custom.First developed during World War II, coal gasification breaks down coal into a fuel-gas mix called syngas and then into carbon dioxide and methane. The carbon is often released into the air.The only other gasification plant in the world outside China to commercially produce synthetic natural gas sits in the coal-rich plains of North Dakota.However, that plant became a financial black hole as soon as it began commercial operations in 1984. Natural gas prices leveled off and oil prices fell around the time it launched, knocking askew the plant's economics.Despite that history, China has seized on the technology as a convenient bridge between its coal surplus and natural gas needs. But warnings about coal gasification appear to be getting through to at least some in China's government.In a rare show of transparency, the chemical industry group mounted a three-day conference in August to debate the technology's future, sparking the kind of robust public discussion almost never seen among Chinese policymakers.From the bustling Inner Mongolian city of Chifeng, Datang senior engineer Ge Wei said the facility's toughest challenge was properly disposing of the rivers of waste water it produces."We just want to make this run more smoothly," Ge said. "We don't want to say who's right and who's wrong. There's a lot we can just adjust."However, Zhou Xueshuang, the director of China's petrochemical industry regulator, said he wasn't sold yet on the coal-to-gas boom. He warned of unchecked pollution and the plants' voracious use of water in some of China's driest regions."From the environmental standpoint, it doesn't make sense," Zhou said at the conference. "To turn coal into gas and from gas to electricity, I think most of the projects aren't worth supporting."During a visit to the Datang site, Associated Press reporters saw evidence of air and water pollution from the plant, two days before visitors from the conference arrived.Although the facility's waste water evaporators, which produce much of its stench, didn't appear to be running, a sharp odor still filled the site. Adiya said the smell was usually much worse but had been diminishing in the days leading up to the official visit. By the time the tour buses showed up, the stench had disappeared. Reporters also saw a large pool of black waste water beside the plant's west wall, with no lining or other protection preventing it from contaminating groundwater.While pollution problems are being scrutinized, few in China are talking about greenhouse gas emissions as part of the synthetic natural gas debate, said Gong from the chemical industry group."I think the carbon emissions issue isn't as serious as China's energy problems," she said.Yet operating just 40 of the new facilities at 90 percent capacity would emit around 110 billion metric tons of carbon dioxide over 40 years, according to a study by Yang and Stanford University energy and environment professor Robert Jackson. The world emitted 36 billion metric tons of carbon dioxide last year from burning fossil fuels, according to the research group the Global Carbon Project.Jackson said China could blunt some of the carbon impact by installing expensive technology at the plants that would capture carbon and bury it underground. He said none of the Chinese plants are set up to capture carbon. The North Dakota plant buries or reuses up to half of the carbon it emits.Yang, however, said that even with the technology, the Chinese plants would capture only a third of the greenhouse gas emissions from synthetic natural gas because more carbon is released when the gas is later burned to produce electricity. What China really needs to focus on is spurring cleaner energies such as non-coal based natural gas, he said."If they have only built these two plants, the impact is not that big," Yang said. "If you build 30 or 40, the effect will be extremely serious. To stop that development, the time to do that is now." The Associated Press.
Antarctic Contributions To Sea Level Rise Could Be Greater Than Previously Thought, Study Says
Of course, upper limits are just that — they represent the highest levels of sea-level rise for which science currently says coastal planning departments should brace. "It's this upper limit that's important for coastal planners," said Levermann.But rising upper limits come with rising median projections, which, by definition, have a 50 percent likelihood of being surpassed. Median projections produced through the new study suggest a rise of several inches is likely due to Antarctic melt alone.The vast range of lower and upper limits for sea level rise caused by Antarctic ice-sheet melting that were included in the new paper — more than a foot — were partly the result of uncertainty over how much greenhouse gas pollution the world will churn out during the coming decades. The upper limit assumes that annual greenhouse gas emissions continue to increase. But it also reflects the vast uncertainty in ice sheet and other models that were combined to simulate Antarctic melting."A reason for our higher SLR [sea level rise], and for the range in SLR, is that the present study also includes the uncertainty in the climate and ocean forcing driving the ice sheet models of Antarctica," said Sophie Nowicki, a NASA Goddard scientist who coauthored the new paper. "In other words, more potential climatic futures are considered."The melting of the other great ice sheet, which blankets Greenland, is driven largely by rising air temperatures. Those processes can be difficult to understand. But the processes that melt the Antarctic ice sheet are even more convoluted. Antarctica is further from the equator than is Greenland, which keeps the air frigid even in summer, shielding most surface ice from melting. Unlike in Greenland, much of the Antarctic ice sheet is submerged below sea level, causing it to melt from beneath and crumple into the sea as oceans absorb heat that's accumulating the atmosphere.Antarctica's ice sheet is more than a mile deep on average, holding enough water to raise sea levels 200 feet should it all melt. That means the southern ice sheet has more potential to flood the world than does its boreal counterpart — although the Antarctic melt is taking longer to kick into gear.The melting of the two ice sheets was responsible for a third of sea level rise from 2002 to 2011, according to numbers in the recent IPCC report. The Antarctic ice-sheet melt caused about 40 percent of that; Greenland's ice-sheet caused 60 percent. The melting of the ice sheets are playing growing roles in coastal floods.It seems that the more we learn about the forces that cause ice sheets to melt, the more vulnerable we realize they are to wither. The IPCC cited "improved modeling" when it raised its forecasts for sea level rise in its recent report, compared with the projections it published in 2007.Natalya Gomez, a post-doctoral fellow at the Courant Institute of Mathematical Science at New York University who researches ice sheet and sea level interactions, says the numbers published in the new paper are "not the final answer." Gomez says they will continue to be refined in the coming years as ice-sheet models and other models continue to improve. She warns that the sea level rise projections could increase even further as models evolve.The beauty of the new work, says Gomez, who was not involved in the research, lies in the fact that the scientists behind it have developed a tool that will propel a nascent and challenging field."What they're assessing — the range of possible responses of the Antarctic ice sheet to future warming — is really challenging," Gomez said.Also on The Huffington Post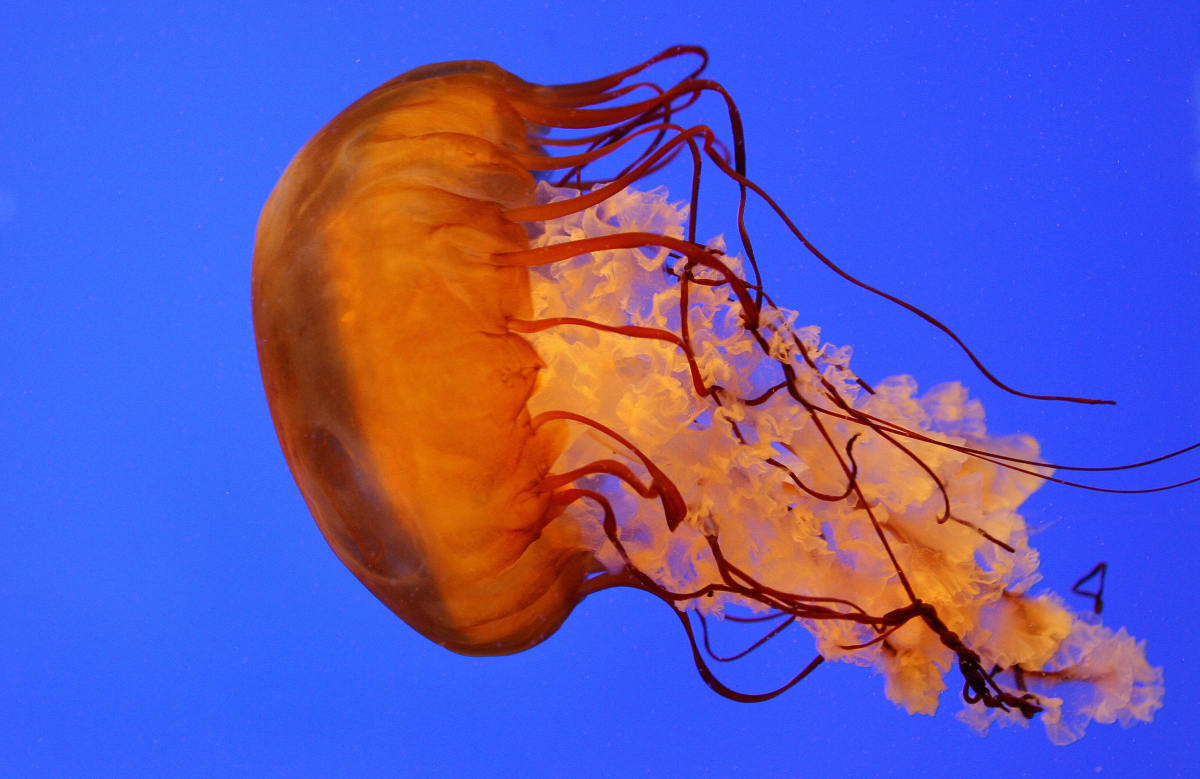 Getty








Heavy Rain Cancels Burning Man's Opening Day
By Polly Mosendz7 hours ago The first day of mega arts festival "Burning Man" has been canceled due to poor weather. The official Burning Man Twitter confirmed the cancellation of today's events, and perhaps tomorrow's as well: Reno Gazette Journal reporter Katrina Raenell arrived before the storm began. She writes, "Thunderstorms rolled through the playa around 6 a.m. and rain continued for several hours. There was a slight break in the weather, but now it's starting again. The playa is mud, making it impossible to bike in and very difficult to walk in." Here is the official statement from organizers:Tickets for this event start at $380, though they can sell for much more on third-party sites. Patrons will not be refunded. Per their terms and conditions, "I agree that BRC is not liable for acts of God, the weather, strikes, protests, or actions taken by government agencies and similar causes. I understand that tickets and vehicle passes are nonrefundable even if the Event is terminated early or canceled, or entry conditions are modified, due to harsh weather, acts of nature, governmental regulation, the failure to obtain required governmental permits, or conditions beyond Burning Man's control."RELATED: Buffalo Wild Wings Dips Into the Taco Business Here's what Burning Man usually looks like:
via @TheNextWeb.And here's Burning Man in the rain:
via Burners.It looks like a number of "Burners" are headed over to Reno:Reno is 123 miles from Black Rock City, and as the closest city with an airport, it is the primary travel hub for those getting to the festival. However, the drive there is all along a two-lane highway. This is about a three-hour drive usually, and even longer in poor weather conditions and heavy Burning Man traffic.Yesterday, it look Burners about seven hours to get from Reno to Black Rock City. The gas station closest to Burning Man ran out of gas at that time. Thus far, it is being reported the traffic jam is three miles long. The Atlantis Casino Resort Spa in Reno, recommended by Reno Tahoe USA told The Wire they have already sold out all of their rooms for tonight. The reservation booker tells us that they have rooms left for tomorrow, and are not price gouging, sticking to their regular rate of $69.99 (about $96 after fees and taxes.) They have received a number of calls since the of cancellation news broke.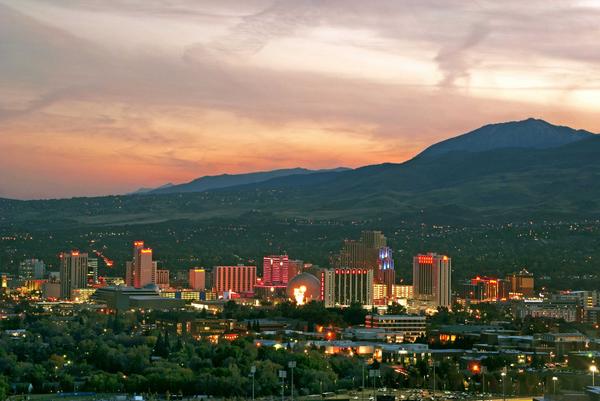 Reno Tahoe USA
✔
@renotahoe
Follow
Burners: If u need a place to stay, here are packages/deals for
#RenoTahoe
hotels:
http://www.
visitrenotahoe.com/events/bman/ro
om-deals/
 

…
#BurningMan
RELATED:
McDonald's Is Selling Mozzarella Sticks and We Want to Eat All of Them
Still, Burners are making the best of it. As some check into neighboring hotels, others are making friends in the traffic jam:
via @missambereliseThis is a developing story and we will update as more information becomes available.This article was originally published at http://www.thewire.com/business/2014/08/burning-man-canceled/379101/
Residents of East Porterville, California, Running Out of Drinking Water By Sean Breslin Published: Aug 25, 2014, 2:59 PM EDT weather.com Entire Town Running Out of WaterFew events in a drought are as frightening and helpless as a town beginning to run out of drinking water.But as California's severe, long-term drought worsens, that's exactly what's happening in East Porterville, a town north of Bakersfield in Tulare County. According to the Porterville Recorder, 182 of 1,400 or so homes in the area have reported no water or some kind of water issue.Government officials and community groups told the Associated Press it's because most of these homes have individual wells that supply their drinking water, and those wells are drying up because of the drought. Since then, residents have mostly been relying on a county-supplied, 5,000-gallon water tank for their drinking water, the report adds, but that was only designed to be a temporary fix.(MORE: Here's the Real Truth About Your Bottled Water)"I grew up here, I've never seen this many people out of water," said Supervisor Mike Ennis in a Fresno Bee report.Residents whose wells haven't run dry have been asked by authorities to limit water usage for fears there might not be much left, and the Fresno Bee report also said emergency crews have been going door-to-door to make water deliveries, 12 gallons at a time.This is all occurring in a county named the state's "Welfare Capital" by the Los Angeles Times in 2011. Many of the area's residents are poor, which makes it all but impossible for them to spend upwards of $15,000 to drill a new hole for their wells, Think Progress reports.(MORE: Watch California Turn Brown in This Animated GIF)The solution is likely to come in the form of federal grants to help residents pay for water purchases, the AP also reported. Because so much of East Porterville is living in poverty, and because water contamination has been a problem in the past, a $1 million grant has been approved to provide free bottled water to children, reports OurValleyVoice.com.But it doesn't solve all of East Porterville's water woes, and if California doesn't get much-needed rainfall soon, other towns could be running dry, too.All of California remains in a drought, according to the U.S. Drought Monitor. As of last week's survey, 58 percent of the state is in exceptional drought, the worst level of drought on the U.S. Drought Monitor's scale.MORE ON WEATHER.COM: The Effect of California's Drought on Waterways 1 / 18
The Green Bridge passes over full water levels at a section of Lake Oroville near the Bidwell Marina on July 20, 2011, in Oroville, California. (Paul Hames/California Department of Water Resources/Getty Images)
Cristobal Strengthens into a Hurricane After Leaving 3 Dead, 2 Missing Published: Aug 25, 2014, 10:07 PM EDT weather.com Where Is Cristobal Headed?Cristobal strengthened into a hurricane in the Atlantic as it moved away from the Bahamas on Monday, but the storm is no longer expected to make landfall in the United States. Before strengthening into a hurricane, Cristobal had serious impacts on the Caribbean, killing at least three people and dumping heavy rain, which produced landslides and flooding over the weekend. The storm was moving north-northeastward as it pulled away from the Bahamas archipelago, but it was forecast to curve away from the U.S. East Coast. Forecasters expect it to continue trekking to the north before eventually turning to the northeast, missing the U.S. entirely.On the Caribbean island of Hispaniola, two Dominican men drowned and two Haitians went missing when they were caught up in waterways swollen by Cristobal's driving rains. Authorities say they are still searching for the two Haitians missing since late Saturday in Saint Marc, a port town on the country's west coast.On Monday, the Turks & Caicos governor's office reported one storm fatality in the tiny archipelago, saying a body was recovered from floodwaters on the main island of Providenciales.(MORE: Where is Cristobal Headed?)Flight operations were suspended at the main airport in the drenched Turks & Caicos Islands. Government offices and banks were shuttered Monday on the low-lying islands that are highly vulnerable to flooding from heavy rains and storm surge, and authorities said many homes were flooded, especially on North and Middle Caicos islands."It is absolutely shocking and horrifying to see people's lives impacted in this way," Minister of Border Control and Labor Ricardo Gardiner said in Turks and Caicos, where officials said the hovering storm bands dumped some 12 inches of rain since Friday.About 3,600 people were evacuated from communities in the Dominican Republic, according to Jose Manuel Mendez, director of the country's emergency operations center. More than half returned to their homes by Monday. Some 23 rural communities were marooned over the weekend.Roughly 640 Haitian families were left temporarily homeless during the passage of the storm, according to Luckecy Mathieu, a civil protection coordinator. At least 28 homes were badly damaged and four others were destroyed, he said.(MORE: Monster Storm Churns in the Pacific)Before strengthening into a tropical storm, the system lashed Puerto Rico, downing trees and power lines and leaving more than 23,500 people without power and 8,720 without water. There were a handful of reported landslides.Police said in a statement that a small bridge collapsed Saturday in the central town of Barranquitas, isolating some 25 families in the area. No one was injured.The U.S. National Hurricane Center in Miami said Cristobal may strengthen into a hurricane on Wednesday as the system moves over the open waters of the Atlantic. Information from the Associated Press was used in this report.1 / 5 Barranquitas, Puerto Rico
Heavy rain from Tropical Storm Cristobal is seen in Barranquitas, Puerto Rico, on Friday, Aug. 22, 2014. (Facebook/Sacha Lasanta)
Hurricane Marie Forecast: Dangerous High Surf, Rip Currents In Southern California Published: Aug 25, 2014, 12:00 PM EDT weather.com Marie's Hidden DangerHurricane Marie, located several hundred miles off Cabo San Lucas, Mexico, is expected to maintain a west-northwest heading through mid-week, remaining safely offshore the Mexican Pacific coast.Marie is a large Category 4 hurricane on the Saffir-Simpson wind scale., and will undergo fluctuations in intensity due to the replacement of its eyewall, a common occurrence in intense hurricanes.By mid-week, Marie will have moved into a more stable (i.e., air is less prone to rise and support thunderstorms) and drier atmosphere and over cooler water, inducing steady weakening to a remnant low by the weekend.While not directly affecting land, large swells from a south-southeast direction will begin to impact Southern California beaches Tuesday through Thursday. The National Weather Service in Oxnard, California breaks down the potential impacts below.According to NWS-Oxnard, this could be the largest surf event seen in recent years, including a rare high surf event for the beaches of southern Santa Barbara County.(NWS ALERTS: S. California)The bottom line from the NWS: "Swimmers and inexperienced surfers should stay out of the water. Stay off rocks and jetties and away from the water's edge to avoid being swept away by sneaker waves." According to NBC-4 in Los Angeles there were 178 water rescues along Orange County beaches alone on Saturday.
Projected Path
Projected Path The latest forecast path and wind speeds from the National Hurricane Center.
Storm Information
Current Information So, where exactly is the cyclone's center located now? If you're plotting the storm along with us, the information depicted in the map above provides the latitude/longitude coordinates, distance away from the nearest land location, maximum sustained winds and central pressure (measured in millibars).  
Infrared Satellite
INTERACTIVE SATELLITE LOOP Infrared SatelliteThis infrared satellite image shows how cold (and therefore how high) the cloud tops are. Brighter orange and red shadings concentrated near the center of circulation signify a healthy tropical cyclone.Brief HistoryMarie strengthened into the eighth hurricane of the eastern Pacific hurricane season Saturday morning. Marie developed from a tropical depression to a tropical storm on August 22, thereby becoming the 13th named storm in a busy eastern Pacific hurricane season.By August 24, Marie's wind speeds increased to 160 mph, making Marie a Category 5 hurricane on the Saffir-Simpson wind scale, the first such intensity hurricane in the eastern Pacific since Hurricane Celia in June 2010. MORE ON WEATHER.COM: Hurricanes From Space1 / 69
Hurricane Igor is featured in this Sept. 14, 2010, image photographed by an Expedition 24 crew member on the International Space Station. (NASA)