NATO, Swedish Fighters Scrambled to Intercept Russian PlaneBy Reuters 10/22/14 at 7:45 PM
The Swedish corvette HMS Visby is seen in the search for suspected "foreign underwater activity" at Mysingen Bay, Stockholm, October 21, 2014. Filed Under: World, Sweden, Russia BRUSSELS (Reuters) – NATO and Swedish fighter jets were scrambled to intercept a Russian intelligence-gathering plane that briefly entered Estonian airspace on Tuesday, the alliance said on Wednesday.The Estonian Foreign Ministry called the Russian ambassador to the ministry and gave him a protest note over the incursion, the Estonian defense forces said.Fighters from Denmark as well as Portuguese F-16s from NATO's air policing mission in the Baltics took off after radar detected an unidentified aircraft flying close to NATO airspace in the Baltic Sea, NATO said.Newsweek Magazine is Back In Print The plane was identified as a Russian IL-20 intelligence-gathering aircraft that had taken off from Russia's Baltic enclave of Kaliningrad, heading towards Denmark.The Russian aircraft was first intercepted by Danish F-16s and later, as it headed further north, by fighters from Sweden, which is not a NATO member.The Russian aircraft turned south again, entering Estonian airspace for less than one minute, a NATO statement said.Portuguese F-16s, which had been scrambled from their base in Lithuania, escorted the Russian plane away from NATO airspace.Interceptions of Russian military aircraft by NATO planes over the Baltic region have increased since Moscow annexed Ukraine's Crimea region in March, but usually Russian planes only approach NATO airspace and do not enter it, a NATO source said.At a time when tension between Russia and the West is running high over Ukraine, Swedish forces have been scouring the sea off Stockholm following reports of activity by foreign submarines or divers using an underwater
Seize Arms Cache as They Uncover 'Russian' Plot to Attack Kiev By Damien Sharkov 10/22/14 at 2:32 PM  |  10/22/14 at 2:33 PM
Radical protesters clash with Interior Ministry and law enforcement members near the parliament building in Kiev, October 14, 2014. Filed Under: World, Ukraine, Russia, Kiev, Petro Poroshenko Russian special forces plotted a series of armed attacks against Ukrainian cabinet ministers and several other targets in Ukraine's capital city of Kiev this week, according to a spokesperson for Ukraine's counter-intelligence services (SSU), after a weapons cache was uncovered.The explosive allegations come ahead of parliamentary elections in Ukraine on Sunday, and a suspected assassination attempt on a parliamentary candidate on Monday.The SSU seized weapons including portable air defence systems and rocket propelled grenade launchers believed to belong to the group behind the plot from a location in Kiev, according to a press statement in the service's official website also featuring pictures of the equipment.Newsweek Magazine is Back In Print The alleged cell, who the SSU claims were recruited and equipped by Russian special forces, met under the guise of the NGO 'Hromadska Initiativa' (Public Initiative) and planned to destabilise the situation in the capital through organising both armed attacks on "high ranking officials and critical infrastructure", while also sparking "public unrest" and pro-Russian sentiments among Ukrainians, a statement from the SSU read.The alleged leader of the group, 22-year-old Ukrainian-born Russian citizen Sergei Rastrigin has been detained by Ukrainian authorities amidst suspicion he was recruited by the Russian secret service, Elena Gitlyanskaya of the SSU told Ukrainian news agency UNIAN.
An image released by Ukrainian intelligence, purporting to show a weapons cache belonging to pro-Russian militants in Kiev. SSU The SSU claims that Rastrigin, known by the code names "Victor", "the Architect" and "the Student" worked with anti-Kiev militia leader Alexander Zinchenko, who is currently living in Russia, in organising a group with a "sophisticated hierarchy". Zinchenko was active in suppressing the Maidan protests in February which led to the overthrow of Russian-leaning former President Viktor Yanukovich.Rastrigin and Zinchenko, who had established links with trade unions, servicemen and pro-Russian civilian organisations in Ukraine, were armed and equipped by the Russian secret service, according to Gitlyanskaya.The SSU linked Rastrigin and Zinchenko's actions to clashes between authorities and pro-Russian protesters in front of Parliament in Kiev last week.The intelligence agency added that it had intercepted a related request from pro-Russian "terrorists" for "50 AK assault rifles, 50 PM pistols, ammunition, grenades, explosive and military equipment", prior to Rastrigin's arrest.Pro-Russian forces were suspected of masterminding an attack on Ukrainian parliamentary candidate Vladimir Borisenko on Monday. After he was hospitalised when a package exploded next to him in Borispyl airport.MP Nikolay Knyajinskiy confirmed Borisenko had received death threats prior to the blast and that he was currently seriously injured, while Ukrainian media reported a Russian man from Kursk had been charged with carrying out the plot.Ukrainian parliamentary elections are due to be held on Sunday, after the coalition party in power collapsed earlier in the year and president Petro Poroshenko called snap elections.Authorities continue to deal with difficulties surrounding the upcoming election, as over 190,000 have been displaced from their local constituencies due to the conflict in eastern Ukraine.It is unclear whether separatist regions in Donetsk and Luhansk will take part in the nation-wide vote, while it was announced in September that the 10 constituencies in Crimea will not participate in the vote, due to the region's annexation by Russia.
Canada's parliament attacked near where prime minister was speaking, Harper safe
 By Randall Palmer and David Ljunggren9 hours ago ABC News Videos Soldier Shot Outside Parliament in Canada
ABC News Videos
 Soldier Shot Outside Parliament in Canada By Randall Palmer and David Ljunggren Related Stories
OTTAWA (Reuters) – At least one gunman entered Canada's parliament buildings on Wednesday and many shots were fired just outside the room where Prime Minister Stephen Harper was addressing a meeting of legislators.Harper was safely removed from the building but parliament was locked down. Eyewitnesses said at least 30 shots were fired in dramatic scenes in the heart of the Canadian capital."PM (Harper) was addressing caucus, then a huge boom, followed by rat-a-tat shots. We all scattered. It was clearly right outside our caucus door," Treasury Board Minister Tony Clement said.A spokesman for Harper said: "While the prime minister stated that facts are still being gathered, he condemned this despicable attack."The suspected gunman was shot dead inside the parliament building, Ottawa police said.Minutes before the shooting there, a soldier had been shot and fatally wounded at the nearby National War Memorial in Ottawa.But the incidents, shocking in Canada's normally tranquil capital, were not over.Ottawa police were searching for more suspects near the war memorial in central Ottawa, and on nearby Parliament Hill, a police spokesman said. Residents were warned to stay away from downtown Ottawa.Dramatic video footage posted by the Globe and Mail newspaper showed police with guns drawn inside the main parliament building. At least a dozen loud bangs can be heard on the clip, echoing through the hallway.
Armed RCMP officers head towards the Langevin Block on Parliament Hilll following a shooting inciden …Veterans Affairs Minister Julian Fantino, a former policeman, told the Toronto Sun that parliament's head of security, Sergeant-at-Arms Kevin Vickers, shot dead a suspected gunman."All the details are not in, but the sergeant-at-arms, a former Mountie, is the one that engaged the gunman, or one of them at least, and stopped this," Fantino said.Canadian cabinet minister Jason Kenney said a guard in parliament buildings had also been wounded in the incident.'DANGER HERE' There was no word yet on the identity of any suspect or suspects or of any motive for the shooting.It was also unclear whether there was any connection to an attack on Monday when an Islamic convert ran down two Canadian soldiers with his car, killing one, near Montreal, before being shot dead by police in the first fatal attack on Canadian soil tied to Islamic militants.Canada announced this month it was joining the battle against Islamic State fighters who have taken over parts of Iraq and Syria.The attacks took place as the Canadian government prepared to boost the powers of its spy agency, the Canadian Security Intelligence Service. Public Safety Minister Stephen Blaney said last Thursday the new legislation would let the agency track and investigate potential terrorists when they travel abroad and ultimately prosecute them.As the drama in Ottawa unfolded, police in dark bulletproof vests and carrying automatic rifles flooded the streets near parliament.P Describes Canada ShootingPlay video
Some took cover behind vehicles and shouted to people to clear the area, saying: "We do not have the suspect in custody. You are in danger here."Police quickly cleared several blocks of downtown Ottawa. By noon ET, the streets were empty.Several police cars were parked on the lawns outside the parliament buildings. Small groups of police could be seen sheltering behind at least two cars.Members of parliament were told to lock or barricade themselves in their offices, and stay away from the windows.At the time of the shooting the opposition New Democrats were holding their weekly caucus meeting in parliament's Centre Block, where the shooting took place. A tweeted picture sent from the room showed a pile of chairs jammed up against the main door to prevent anyone from entering.Police told people in downtown Ottawa to stay away from windows and off roofs.The soldier who died in the shooting was taken into an ambulance in which medical personnel could be seen giving him cardio-pulmonary resuscitation. CBC News reported that he was a reservist who had been serving in Hamilton, Ontario.'DOUBLE-BARRELED SHOTGUN'In Washington, a White House official said U.S. President Barack Obama had been briefed on the situation. He said the United States had offered assistance to Canada.Mass shootings are relatively rare in Canada, which has stricter gun laws than the United States. Compared with Capitol Hill in Washington, security on Parliament Hill is also fairly low key. Anybody could walk right up to the front door of parliament's Centre Block with arms and explosives without being challenged before entering the front door, where a few guards check accreditation.A construction worker who was on the scene in Ottawa when the shooting began told Reuters he heard a gunshot, and then saw a man with a scarf over his face running towards parliament."He was wearing blue pants and a black jacket and he had a double barreled shotgun and he ran up the side of this building here and hijacked a car at gunpoint," construction worker Scott Walsh told Reuters.The driver got out safely, then the man drove the car to the Centre Block on Parliament Hill, where construction work is underway, Walsh said.The suspected gunman rushed past a woman with a child in a stroller, who ran away screaming. He did not attack the woman or child, he said.Centre Block is the main building on Parliament Hill, a sprawling complex of buildings and open space in downtown Ottawa. It contains the House of Commons and Senate chambers as well as the offices of some members of parliament, senators, and senior administration for both legislative houses.One member of parliament, Mark Strahl, tweeted from inside parliament: "Very tense situation in Ottawa this morning. Multiple gun shots fired outside of our caucus room. I am safe and in lockdown. Unbelievable."The Canadian military closed its bases across the country following the events in Ottawa, CBC TV said.(Additional reporting by Allison Martell and Andrea Hopkins in Toronto; Jeff Mason and Steve Holland in Washington; Writing by Frances Kerry; Editing by Amran Abocar; and Peter Galloway)
Man arrested after jumping White House fence, causing lockdown
By By Jeff Mason | Reuters – 3 hours ago
Reuters/Reuters – The White House is seen in front of the Washington Monument (L) and the Jefferson Memorial (R) in Washington May 1, 2011. REUTERS/Gary Hershorn By Jeff Mason WASHINGTON (Reuters) – A man jumped the White House fence on Wednesday evening and was attacked by Secret Service dogs before being arrested, a Secret Service spokesman said."Dogs got him," the spokesman said, referring to the intruder.Video showed Secret Service agents surrounding the man on the north lawn of the White House, which was put on lockdown for about 90 minutes. The man punched one of the dogs that attacked him, as seen in the video.The incident came roughly a month after an intruder armed with a knife scaled the White House fence and made it inside the executive mansion, raising questions about security levels at the heavily guarded complex and spurring the resignation of then-Secret Service Director Julia Pierson.The man climbed the fence around 7:15 p.m. (0015 BST) and was apprehended shortly thereafter. The lockdown was lifted shortly before 9 p.m."The individual was immediately taken into custody on the North lawn of the White House by Secret Service Uniformed Division K-9 teams and Uniformed Division Officers," the spokesman said. K-9 refers to the team using specially trained dogs.The man was then transported to a hospital for evaluation, the spokesman said.The latest White House security breach happened the same day a gunman attacked Canada's parliament in Ottawa.(Reporting by Jeff Mason; Editing by Sandra Maler and Peter Cooney)
Sweden Is Learning Just How Insanely Difficult It Is To Capture An Enemy Submarine
 By Armin Rosen6 hours ago.
Wikimedia Commons U-505 shortly after its capture.The Swedish military is currently hunting what they have described as a mysterious foreign vesselthat's violating the country's territorial waters. Swedish authorities aren't sure what they're looking for— or even how many vessels they're looking for. Confirmed details are scarce, but it's at least possible they're looking for a Russian submarine, a potentiality that's led Swedish military planners to consider using "armed force" in order to coerce the vessel into surfacing.The Swedes want to pull off one of the most difficult naval maneuvers of all: capturing a submarine. This is so difficult the CIA spent six years trying to raise a wrecked Soviet sub from the ocean floor in the late 1960s and early 70s — which is a less outlandish endeavor than trying to bring in a live, functioning one.No Soviet or Russian submarine has ever been captured. A Japanese midget submarine was takenafter running aground duirng the Pearl Harbor raid.  But only one Axis sub was actually boarded on the high seas during the war and its story demonstrates the near-impossibility of taking an enemy vessel whole.U-505 currently sits in Chicago's Museum of Science and Industry, with 70-year-old bullet holes tracing the outline of a sloping chrome-colored hull. Visitors can tour its cramped interior with guides that indicate where a series of self-destruct charges were hidden to be used in the the unthinkable and nearly unprecedented event of an enemy boarding. After a top-secret military and intelligence effort spanning several months, the entire mission was in danger even after American sailors set foot on the defeated U-505 150 miles off the coast of west Africa on June 4th, 1944.Capturing a submarine is remarkably difficult. A dedicated captain will sink his vessel rather than let it fall into enemy hands and a hull breach or badly-placed depth charge could wreck the ship before it's even in a position too be boarded. Here's how it was done in the case of U-505.U-505 was captured based on intercepted German communications suggesting U-boats would be operating near Africa, about 150 miles off the coast of present-day Cape Verde, in May of 1944. A so-called "hunter-killer" force called Task Group 22.3 — under the command of Rear Admiral Daniel Gallery and the USS Guadalcanal carrier group — was dispatched to the U-boats' suspected area of operation with the express objective of capturing rather than destroying an enemy sub. The hunt for U-505 depended on an intercepted message decrypted as part of a joint US-British effort to break German naval codes. Capturing the sub required knowing where the vessel was roughly going to be ahead of time. Even then, Task Group 22.3, which included no fewer than six US Navy ships, had to spend two seemingly fruitless weeks scouring the area for sub activity —  a hefty commitment of time and resources even under the best of circumstances.The searchers nearly ran out of fuel. They only encountered U-505 by luck, and were fortunate not to accidentally destroy the ship in the initial confrontation. One of the Guadalcanal's escorts "made sonar contact on an object just 800 yards away on her starboard bow. Guadalcanal immediately swung clear at top speed, desperately trying to avoid getting in the way, as Chatelain and the other escorts closed the position," according to a US Navy description.The six American vessels attempted to enclose the U-boat. The Chatelain dropped a depth charge designed only to explode on contact; the Guadalcanal scrambled two of its planes to track the ship and fire on the water in order to mark its expected position. A round of depth charges from the fast-closing Chatelian convinced the sub to surface.
TT News Agency/REUTERS Swedish corvette HMS Visby patrols the Stockholm Archipelago October 19 2014, searching for what the military says is a foreign threat in the waters" Just six and one-half minutes after Chatelain's  first attack, U-505  broke the surface with its rudder jammed, lights and electrical machinery out, and water coming in," the Navy's account reads.The American fleet was still vulnerable to an underwater attack. One of the escort ships swept the sub's deck with machine-gun fire; another fired a warning torpedo. A boarding party from the USS Pillsbury only attempted to land on the enemy ship when it showed no apparent signs of activity. And even then, those self-destruct charges threatened to bring the whole operation down while killing every member of the boarding team.Luckily, the German crew surrendered peaceably — and the sub turned out to be a cryptological bonanza, with encrypted typewriters that included the cypher keys for German vessels planned to use for the next two months of the war.But any number of factors could have doomed the hunt for U-505.The sub's crew was demoralized — it knew it was under enemy pursuit, and one of its commanding officers committed suicide in the vessel's control room shortly before U-505 was captured. A more skilled or committed crew might have opted to destroy the sub entirely — and an ill-placed depth charge from a US ship could have accidentally ended the operation for good.This doesn't mean the Swedes can't catch their alleged Russian sub. As Reuters reports, the country's military is considered to be skilled in anti-submarine warfare.However, Sweden sold off or retired many of its submarine-hunting helicopters in 2008; that same Reuters article says some of them are currently in a Swedish museum. The sub hunt is the biggest Swedish military operation since the Cold War, but it only involves five anti-submarine corvettes working in a vast and rocky Scandinavian island chain prone to bad weather.Luck might be on Stockholm's side, and the search is understandable even if it returns empty-handed. Sweden wants to prove it takes violations of its sovereignty seriously. And the actual capture of a Russian sub, which could yield substantial intelligence or valuable captives, would give Sweden and its allies an indispensable and perhaps unprecedented degree of leverage over Vladimir Putin.Even so, the odds are against a Swedish Armed Forces whose leadership already seems exasperated by the task before it. It's likely whatever Sweden is hunting won't surface until it's back in friendly waters — and that the search effort will seem like a semi-farcical hunt for nothing.
Russian FM: We and the US Are Arming Opposing Sides in Syrian Conflict October 22, 2014 Russian FM: We and the US Are Arming Opposing Sides in Syrian ConOctober 22, 2014(CNSNews.com) – Russia is not a member of the U.S.-led anti-ISIS coalition because its military actions are "paradoxical" and not in line with international law, Foreign Minister Sergei Lavrov said this week. He pointed out that the coalition and Russia were arming opposing sides in the Syrian civil war.Delivering a lecture on Russia's foreign policy, Lavrov said Russia has been sending "large-scale weapons and military hardware supplies" to the Syrian and Iraqi governments — thereby greatly improving their ability to fight "religious extremists vying for power."Meanwhile the U.S.-led coalition was both bombing Islamic State in Iraq and Syria (ISIS/ISIL) terrorists and providing armed support "to the opposition forces fighting the Bashar Assad regime alongside the Islamic State," he said."The U.S. considers this support 'moderate' and therefore acceptable," Lavrov continued. "Its purpose is to help the Syrian opposition achieve the potential to overthrow the current regime in Syria. The controversial and paradoxical nature of these actions is obvious, in my view. We have been discussing this with our U.S. counterparts, trying to understand their logic, but have not received any clear explanations so far."Lavrov's comments at Monday's event in Moscow were made available by the Russian foreign ministry.Russia, a longstanding ally of Assad, has argued for months that the regime should be a partner in the effort to defeat ISIS, but the U.S. has ruled out any cooperation with a despot whose legitimacy it does not recognize.For America's Sunni Arab coalition partners, toppling the regime in Damascus is an important part of the mission, and they intend that the support being given to the rebels to fight ISIS will also better equip them to bring down Assad.Trying to moderate expectations, administration official say ISIS is the priority, and that the broader civil war needs a political, not military, solution."We wholeheartedly agree with the (U.N.) Secretary-General [Ban Ki-moon] that a political solution is absolutely essential to address the root causes of extremism in Syria, and to address the legitimate aspirations and grievances of its people," U.S. Ambassador to the U.N. Samantha Power told the U.N. Security Council on Tuesday.In his lecture, Lavrov said Russia supports coordinating with others in the fight against the common threat of terrorism, but those efforts "have to rest on a solid foundation of international law under the auspices of the U.N. Security Council."Bombing ISIS positions on Syrian territory without prior coordination with Damascus "does not fit with these principles.""[O]ur country is not part of the U.S.-led international coalition," he said.Lavrov accused the West of employing double standards and baffling logic in its approach to Islamic militancy across the Middle East, and of failing to work through the Security Council – "the body that shoulders the responsibility for maintaining international peace and security.""The United States and its allies have claimed the right to interfere, sometimes brazenly, in the events of other countries under the mantle of protecting human rights and promoting democratic values, up to an including sanctions and the use of force."He pointed to the chaos in Libya three years after the overthrow of Muammar Gaddafi – in a NATO-led operation which Russia opposed – but reserved his harshest criticism for Western nations' approach to the conflict in Syria."The West was so anxious to overthrow Bashar al-Assad that it turned a blind eye for four years as extremists strengthened their hold on Syria, allowing [ISIS] to flourish and seize huge swaths of Iraq and Syria, which they rule according to shari'a," he said.For its part the U.S. blames Assad's abuses for the growth of ISIS and other terrorist groups."More than three years ago, Bashar al-Assad lost legitimacy to lead when he responded to peaceful protests with brutal violence," Power said in New York on Tuesday. "Atrocities committed by his regime – atrocities of the kind and scale this world has rarely seen – played a key role in spurring the emergence of ISIL and other terrorist groups.""The regime declares itself the antidote to the horrors of ISIL," Power said, "but its chemical and barrel bomb attacks, its use of starvation as a tool of war, are every bit as indifferent to the fate of innocents and every bit as grotesque.
Ottawa shootings: Kevin Vickers, parliament's sergeant-at-arms, hailed as hero
 By Dylan Stableford8 hours agoYahoo News
.The head of Ottawa's parliamentary security is being hailed as a hero after he reportedly shot and killed a suspected male gunman who was trying to enter the caucus rooms.Kevin Vickers, Parliament Hill's sergeant-at-arms and former member of the Royal Canadian Mounted Police, shot and killed the suspect, Veterans Affairs Minister Julian Fantino told the Toronto Sun."All the details are not in, but the sergeant-at-arms, a former Mountie, is the one that engaged the gunman, or one of them at least, and stopped this," Fantino said. "He did a great job and, from what I know, shot the gunman and he is now deceased."Vickers, a 57-year-old New Brunswick native, was appointed sergeant-at-arms in the House of Commons in 2006. Before that, Vickers, a 29-year veteran of the RCMP, served as director of security operations for the House of Commons, providing security services for dignitaries, including Prince Andrew and members of the Canadian royal family.As sergeant-at-arms, Vickers is responsible for the safety and security of the parliamentary building. Canadian Prime Minister Stephen Harper was in a caucus meeting inside Parliament's Centre Block when the gunfire erupted. He was taken to a secure location.On Twitter, members of Parliament — some still in lockdown — credited Vickers with saving their lives.Others, including journalists and former MPs, tweeted their praise for Vickers, too.More on Vickers via Yahoo News Canada:Before being named Sergeant-at-Arms, Vickers was the aide-de-campe for the Lieutenant Governor of New Brunswick and received the Queen's Jubilee Medal, the Canadian 125 Medal and the RCMP Long Service Medal.Vickers was the lead RCMP Inspector during the Burnt Church Crisis ― a series of clashes and shootings between members of the Burnt Church First Nations and non-native fishermen in 1999 and 2000 over the right to fish for lobster in New Brunswick.He was honoured by the Community of Burnt Church for leading the crisis to a peaceful conclusion.As news of the parliament shooting broke, Vickers' brother, John, tweeted that his thoughts were with his older sibling.Later, John told the CBC that that his brother called their mother at her home shortly after the shooting to tell her he was safe."I just couldn't be prouder of him right now," John said.In an interview with the Canadian Press, Vickers' cousin Keith described him "a very intelligent and responsible person" and "a people person-type fellow, too, but you don't want to mess with him."Vickers' niece Erin told the Toronto Sun that she believes it's "the first time in his career that he's shot anyone.""We're always very proud of Kevin, but at this moment we are concerned about him — he had to make a very serious decision today," Vickers' older sister Mary told the paper. "He's always a natural leader. He would not have taken this decision lightly, and I can't stress that enough — but he would always expect of himself to do what he would expect of the men and women under him."
Palestinian kills baby at Jerusalem station
 By IAN DEITCH3 hours ago
JERUSALEM (AP) — A Palestinian motorist with a history of anti-Israel violence slammed his car into a crowded train station in Jerusalem on Wednesday, killing a three-month-old baby girl and wounding eight people in what police called a terror attack.The girl and her parents, who were injured in the attack, were U.S. citizens, according to Jerusalem Mayor Nir Barkat.The violence came after months of tensions between Jews and Palestinians in east Jerusalem — the section of the city the Palestinians demand as their future capital. The area has experienced unrest and near-daily attacks on the city's light rail by Palestinian youths since a wave of violence over the summer, capped by a 50-day war between Israel and Hamas militants in Gaza.The car struck the train station near the national headquarters of Israel's police force. Police spokesman Micky Rosenfeld said the driver got out of the car and tried to flee before he was shot by a police officer.He said footage captured by security cameras indicated the driver deliberately struck people waiting at the stop."We look at this incident as a terrorist attack," Rosenfeld said. He said the area was cordoned off and forensic and bomb disposal experts were on the scene examining the car.
An Israeli police officer stands guard as others inspect the scene of an attack in Jerusalem, Wednes …The footage, posted on the Ynet news site, showed the car turning out of moving traffic and heading straight into the station, accelerating while plowing through several rows of people.Dr. Yaakov Barkun of Hadassah Medical Center said a 3-month-old girl was injured in the attack and later died of her wounds."She is a pure baby girl who hasn't done anything bad to anyone," Shimshon Halperin, the girl's grandfather, who is Israeli, told Channel 2 TV. "She was murdered for no reason."It was not immediately clear if the baby and her parents also held Israeli citizenship.Rosenfeld said the driver, a resident of the east Jerusalem neighborhood of Silwan, was in serious condition. He added that the driver "has served time in Israeli prison for terrorism." Israeli media reported he was a member of the Islamic militant group Hamas.
Israeli police officers inspect a car at the scene of an attack in Jerusalem, Wednesday, Oct. 22, 20 …The Israeli government informed the U.S. that Hamas was believed responsible for the attack, a U.S. official said. The official wasn't authorized to speak publicly on the matter and demanded anonymity.It wasn't clear, however, if the attack was the work of a lone wolf, the official added. There was no immediate information of any orders to carry out the attack delivered by high-level members of Hamas, the official said.Silwan, a predominantly Arab neighborhood, has seen tensions spike in recent weeks since Jewish nationalists moved into several homes in Arab areas.The home sales have been facilitated by nationalist Jewish groups intent on solidifying the Jewish presence in east Jerusalem. Palestinians, who seek east Jerusalem as their capital, consider the arrival of their Jewish neighbors to be a provocation.East Jerusalem has experienced months of unrest since a wave of violence erupted over the summer. Train passengers have reported Palestinians attacking the carriages with rocks and other violence.
An ultra-Orthodox Jewish man looks at the scene of an attack in Jerusalem, Wednesday, Oct. 22, 2014. …The unrest began with the kidnapping and killings of three teenage Israelis in the West Bank in June by a pair of Hamas operatives. Several weeks later, Jewish extremists kidnapped and burned to death a Palestinian teenager in east Jerusalem. Then, on July 8, Israel launched its war against Hamas in Gaza in response to heavy rocket fire.East Jerusalem is home to Jerusalem's more than 200,000 Arab residents, as well as 200,000 Israelis.Israel captured east Jerusalem, along with the West Bank and Gaza Strip, in the 1967 Mideast war and annexed the area as part of its capital — a step that has not been recognized internationally. The Palestinians seek east Jerusalem as the capital of a future state that would also include the West Bank and Gaza.Israeli Prime Minister Benjamin Netanyahu issued a statement, blaming Palestinian President Mahmoud Abbas for adding fuel to the soaring tensions in Jerusalem with recent antagonistic comments.Abbas "just a few days ago incited (Palestinians) to attack Jews in Jerusalem," Netanyahu said.
An Israeli police officer inspects a car at the scene of an attack in Jerusalem, Wednesday, Oct. 22, …Abbas had called on Palestinians to prevent Jews "by any means" from visiting a Jerusalem holy site revered by both Muslims and Jews. He was referring to the hilltop compound sacred to Jews as the Temple Mount, where the two biblical Jewish Temples stood. It is also sacred to Muslims, who refer to it as Noble Sanctuary, the place from where they believe the Prophet Muhammad ascended to heaven.The site is the holiest in Judaism and the third holiest in Islam, and a frequent flashpoint for Palestinian demonstrations.Jen Psaki, spokesperson for the U.S. State Department, said in a statement that the U.S. condemned the attack and expressed condolences to the family."We urge all sides to maintain calm and avoid escalating tensions in the wake of this incident," she said.Barkat said police presence would be beefed up in the city."We must restore peace and security in Jerusalem," he said. "The situation in Jerusalem is intolerable and we must act unequivocally against all violence taking place in the city."_Associated Press writer Bradley Klapper in Washington contributed.
China no longer has a stranglehold on the world's supply of rare earth metals Updated by Brad Plumer on October 22, 2014, 11:20 a.m. ET @bradplumer brad@vox.com
Excavators dig rare earth on a field of Jiangxi Copper Corp's Sichuan branch on February 18, 2011 in Chengdu, Sichuan Province of China.(ChinaFotoPress/Getty Images)DON'T MISS STORIES. FOLLOW VOX! By signing up, you agree to our terms.Everyone can stop worrying now. China's grip over the world's supply of rare-earth metals has weakened considerably — and the country can't hold the global economy hostage, as was once widely feared. Or at least so argues a new paper on the topic.CHINA'S CONTROL OF THE RARE-EARTH MARKET HAS WEAKENED CONSIDERABLY Back in 2010, China produced 97 percent of the world's rare earth metals, which are used in everything from the magnets in our headphones and wind turbines to the catalysts in our gasoline refineries. That same year, China began restricting exports as part of a political dispute with Japan. The global price for rare earths skyrocketed, and there was a fair bit of alarm in the US about how China's chokehold on rare earths threatened the economy and even national security.But the panic turned out to be overblown. In a new working paper from the Council on Foreign Relations, former Pentagon advisor Eugene Gholz explains that the much-feared crisis never actually came to pass. Not long after China restricted exports, other countries quickly began producing their own rare earths — or finding ways to reduce their reliance on the metals. As a result, China's control of the market is much diminished today.The rise and fall of the rare earth crisis The chart below, from Reuters' Scott Barber, tells the story. It tracks the price of three key rare earth metals — neodymium, dysprosium, and cerium — over time. (Gold and silver are there for comparison, to show these aren't just general commodity swings.)When China began restricting exports in 2010, rare earth prices soared. But just two years later, prices were falling back down again. Doom had subsided.
(Reuters)So what happened? Three big things:1) Other countries developed their own rare earth supplies: A key point here is that, despite their name, rare earth metals aren't actually that rare. At various points in the twentieth century, Brazil, India, the United States and South Africa were all major producers. It's just that, in the 1980s, China ramped up production massively, driving out competitors and cornering the market. (China could do this, in part, by going easy on environmental oversight of mining, which can be a horrifically dirty process.)WHEN CHINA RESTRICTED EXPORTS, THE US AND MALAYSIA BEGAN BOOSTING PRODUCTION When China decided to restrict exports in 2010, that drove prices up and suddenly made it profitable for other countries to start boosting their own production again. In Mountain Pass, California, Molycorp reopened and expanded an old rare earth metals mine. The Australian mining company Lynas opened up new processing facilities in Malaysia. As a result, China's market share declined from 97 percent to 70 percent today.2) Companies reduced their dependence: Next, many Japanese companies rushed to reduce their heavy reliance on rare earths. Hitachi found a way to use less dysprosium in order to make a key magnet inside electric cars. Panasonic developed a technique to recycle neodymium from old electronic appliances. And so on.3) The export controls didn't work perfectly: Finally, Gholz notes, it turned out that China's export curbs weren't fully effective, particularly for heavy rare earths such as dysprosium and europium. Some smaller Chinese producers found a way around the ban. The end result? The rare earth shortage quickly resolved itself within a few years. Some non-Chinese producers were hurt by the subsequent price crash in 2012. But broadly speaking, the adjustment was pretty painless.The rare earth panic was overblownIn the end, Gholz argues, China didn't get that much benefit from restricting rare earths — save for the release of a fishing captain who had been detained by Japan. Japan has now adjusted and is less vulnerable to trade pressure over rare earths than once believed.MANY RARE-EARTH PROPOSALS FROM CONGRESS TURNED OUT TO BE UNNECESSARYThe United States, too, managed to wiggle out of China's rare-earth grip in short order. A few years ago, military planners had worried that crucial weapons systems might be at risk if China disrupted the rare earths supply. But subsequent analyses have shown that this was unlikely.So what's the takeaway here? Back in 2010, many members of Congress were sounding the alarm and pushing to pass new measures to subsidize US rare-earth production. But this turned out to be unnecessary. The market adjusted relatively quickly. (Gholz does, however, praise the Department of Energy's 2011 spending on R&D to reduce reliance on rare earths — the sort of long-term investment that makes more sense than short-term subsidies.)"The broad lesson is that policymakers should not succumb to pressure to act too quickly or too expansively in the face of raw materials threats," Gholz concludes. "The global economy constantly moves and adjusts, investing in supply diversification and innovation to alleviate potential bottlenecks. Governments should gratefully accept the help."
Russia Annexes And Deploys Forces To Tiny But Strategic Arctic Island Tyler Rogoway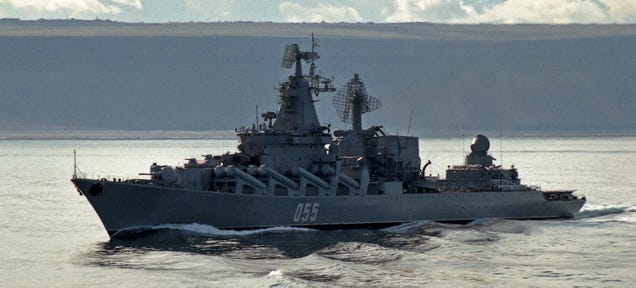 EIt is a tiny island, just some 500 square meters in size, that was just discovered earlier this year. Sitting just a meter above the ocean, Yaya Island will now be home to Russian forces and part of Russian territory, the result of just one more move to increase a militarily resurgent Russia's claim on the arctic and its vast energy resources potential.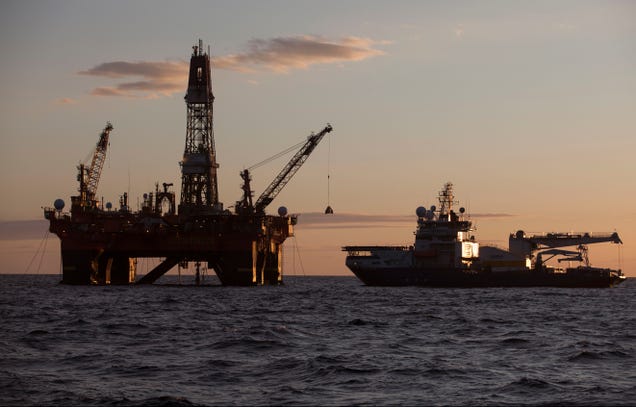 In addition to the annexation of the tiny Yaya Island located in the desolate Laptev Sea, Russiais reactivating Cold War bases and deploying some 6,000 military personnel along the length of its arctic frontier. Additionally, Moscow has ordered a great increase of its federal border guards presence along its vast northern border.

Russia Is Deploying Its Fastest Interceptors To The Arctic Full-Time While you weren't paying attention over the past few years, the battles over the Arctic have…Read more Although 6,000 military personnel may not seem like much, but the majority of these forces will very likely be capable anti-ship, ballistic missile and air defense units that work more as an area denial force than a ground combat one. In addition, the Northern Fleet will be bolstered and more evenly deployed to better insulate Russia's northern territorial claims.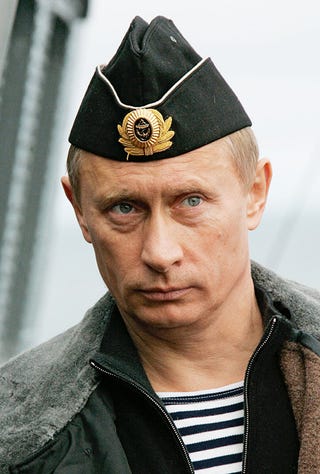 Russia says that its strategic realignment towards the arctic is in response to NATO and especially United States, Canada, Norway and Denmark's renewed interest in it, but really, both sides are primarily interested in the regions potentially massive petroleum and natural gas deposits, said to amount between 17% and 30% of the world's total supply. In addition, basing ballistic missiles at these high latitudes would allow for more rapid and long-ranged attack and could partially take the place of highly expensive ballistic missile nuclear submarine patrols, at least for the 'first strike' mission set. Even theater ballistic and anti-ship missiles could make operating in the arctic zone a dangerous task for NATO ships.Heavily militarizing the arctic via the deployment of theater anti-access weapons could allow Putin and his pals to literally deny other aircraft and ships access to the area at a moments notice. Although Russia is quick to say that their rapid military buildup in the area is reactionary in nature, it seems quite possible that another territorial grab may be in the works for Russia, one that would surely mean much more to the US and some NATO nations than the Crimean Peninsula. After today's news of Yaya Island becoming a Russian strategic outpost, such a grab seems inevitable. Then again it may have already begun…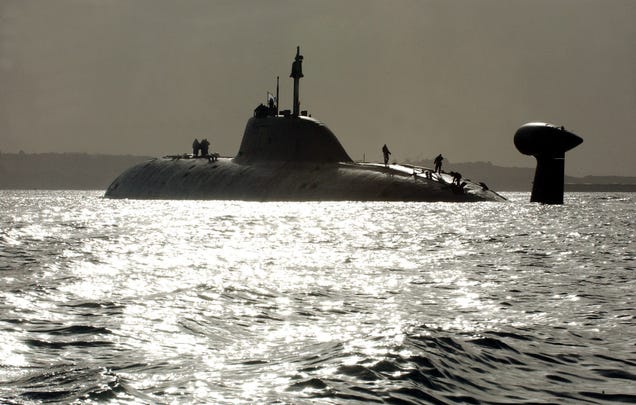 ETyler Rogoway is a defense journalist and photographer who maintains the website Foxtrot Alpha for Jalopnik.com You can reach Tyler with story ideas or direct comments regarding this or any other defense topic via the email address Tyler@Jalopnik.com
Iran giveaway: Obama showing he'll take any nukeBy Benny Avni October 22, 2014 | 7:57pm 
Two sides united in seeking ways to get Iran what it wants: Iranian Foreign Minister Javad Zarif, left, with Secretary of State John Kerry, right, at nuclear talks in Vienna.Photo: AP
A bad deal.The reason for Iran to sign any deal is to get an end to US sanctions — but Congress, if it feels the deal doesn't do enough to end Tehran's rush to become a nuclear- weapons power, might refuse to repeal the sanctions.But this week, in a White House leak to a favorite news outlet, The New York Times, we learned that the Treasury Department now claims Obama can make the sanctions disappear without Congress.Huh?Ed Royce, the chair of the House Foreign Affairs Committee: "It's tough to see a solid agreement [with Iran] when Congress — which was critical to putting in the strong sanctions that got negotiations to this point — is so clearly sidelined."Democrats like Reps. Eliot Engel (D-Bronx-Westchester), the committee's top Democrat, and Steve Israel (D-LI) are just as critical.Yet this is far from the first trick the administration has pulled to dodge congressional accountability here.Consider the timetable set by the world's six top powers to conclude a deal on Iran's nuclear program by Nov. 24.Neatly nestled after Nov. 4 (the midterm elections) and before January (when the new, almost certainly more Republican, Congress is sworn in), it couldn't be more perfectly timed to sneak a fast one by unruly Capitol Hill.As a diplomat from one of the six parties involved in the talks told me recently, "It'd certainly seem" that the deadline was designed with the US political calendar in mind, that is to give Obama more flexibility in making a deal.But now, with Democrats almost as resistant as Republicans to any Iran deal that seems likely, it's hey, let's just bypass Congress altogether.Meanwhile, the intellectual push is on to justify even a bad deal as somehow smart.Vali Nasr of Johns Hopkins, a former Obama adviser on Iran, recently argued in the Times that it's "now or never" for a deal with Iran.Why's that? Because, Nasr notes, next year Iran will vote on a board of mullahs that'll one day select a new Supreme Leader. If we want that body to be dominated by "moderates," we must remove sanctions now, so Iranians feel some economic improvement.Thus Nasr argues, any deal is better than none because it would change the "dynamics" in US-Iran relations.Whatever that means.Once he's past the November elections, Obama can embrace such hopeful scenarios and ignore his own past mantra: "No deal is better than a bad deal."So damn the congressional torpedoes, full speed ahead. That is, keep shedding more and more of our past demands of Iran.Like the number of active uranium-enriching centrifuges that Iran would be allowed to keep. It has 9,400 now.In the past, the six powers demanded to cut that number to 1,300. (That's itself a huge concession: Under the letter of several UN Security Council resolutions, still on the books, it should have zero.)But Iran's "moderate" negotiators balked. So now we offer to let them keep 4,000 instead. Never mind that Iran still has 10,000 more centrifuges, which it's yet to activate.Never mind that negotiators haven't even begun to address Iran's Arak facility, where it's pursuing the plutonium path to a bomb. And never mind that Iran refuses to even discuss (let alone allow international inspection of) its missile program — the delivery system for its nukes.Oh, and never mind that the inspectors of the International Atomic Energy Agency (the folks we rely on to guarantee that Tehran sticks by its signed agreements) say they still can't even verify Iran's claim that its nuclear program is peaceful, because Tehran limits their access to facilities.It's painfully obvious that we're more eager for a deal than Tehran — so much so that Iran may next angle for another extension, past the Nov. 24 deadline, to win even more concessions.In short, we're headed for a deal that will, at best, leave Tehran just one turn of a screwdriver away from a bomb — "nuclear-capable," but not actually a nuclear power until it chooses to be one.Obama may believe that a grateful Tehran won't be so crass as to turn that fatal screw on his watch.If so, mission accomplished: Iran, technically, won't obtain the bomb on Obama's watch, while the risk of wider war thanks to a military attack on Tehran's nuclear facilities will be averted during his presidency.Except that allowing Iran to become even a threshold nuclear state is bad for the Mideast (others will race to get the bomb), bad for our allies (the Israelis, Saudis, et al, consider it fatal), bad for his successor and, above all else, bad for America.
Albania PM seeks to ease tensions with Serbia
 By LLAZAR SEMINI9 hours ago
TIRANA, Albania (AP) — Albania's prime minister said Wednesday that his nation and Serbia must try to end decades of hostility toward one another by focusing on major issues such as their mutual desire to join the European Union, not last week's dispute over a soccer match.Related Stories
Edi Rama had been expected to make a landmark visit to Serbia on Wednesday — the first by an Albanian leader in nearly 70 years — as part of an effort to ease tensions left over from wars fought following the breakup of Yugoslavia.But the trip was postponed until Nov. 10, after the two nations competed in a soccer match last week that descended into an on-field brawl after a drone carrying an Albanian nationalist banner flew over the stadium in the Serbian capital.In an interview with The Associate Press on Wednesday, Rama, an ardent soccer fan, said international politics "cannot be driven by football (soccer) games.""The peace we have achieved is still very fragile (and) we have to build on it," he said.Albania and Serbia remain at odds over Kosovo, the Serbian province that declared independence in 2008, and has a majority of ethnic Albanian inhabitants.
Albanian Prime Minister Edi Rama speaks during an interview with The Associated Press at his office  …Rama, who became prime minister following a landslide election victory last year, again urged Belgrade to reconsider its position on Kosovo."The sooner Serbia recognizes formally what I strongly feel and believe they have already recognized without saying so, that Kosovo will never be part of their country again, the better for Serbia (and) the region," he said.Rama, however, insisted it is time for his country and Serbia to end decades of hostility and that their shared desire for EU membership could be a means to that end."We cannot go anywhere alone," Rama said. "Together we can make the EU understand that the Balkans is important for the EU today as much as the EU is important for the Balkans."He also said his agenda in Belgrade next month will not include "revisiting the memories of a football game."
Albanian Prime Minister Edi Rama speaks during an interview with The Associated Press at his office  …UEFA, Europe's governing body for soccer, plans to consider penalties against Albania and Serbia on Thursday over last week's match, which was abandoned goalless and in chaos.Players fought on the field after the drone hovered overhead carrying a banner showing a so-called map of "greater Albania" including Greece, Macedonia and Serbia. Fans at the Belgrade stadium hurled broken seats and other objects as they ran toward the visiting team's dressing room.The dispute quickly turned into a diplomatic spat, with Serbia accusing Albania of a deliberate provocation, while Tirana countered that its players had been insulted and attacked. Several ethnic Albanian businesses in Serbia were damaged after the game.Rama acknowledged that the drone had set off an "explosion of something that was boiling up then and before then."But he also said: "Greater Albania is a Serbian nightmare, not an Albanian project, neither in Albania nor in Kosovo. What should unite us is much bigger than what divides us. … We want a greater Europe, not a greater Albania. That's what we are fighting for."Rama, who will meet his Serbian counterpart Aleksandar Vucic in Belgrade, said he aims to address Serbian concerns over the soccer match, then go on to more important issues.
EU's Juncker wins green light for 'last chance' team
 By Christian Spillman11 hours ago
Strasbourg (France) (AFP) – The EU's incoming chief executive Jean-Claude Juncker vowed Wednesday to seize the "last chance" for the bloc as his team of commissioners won parliamentary approval to start work on a stalling economy and foreign policy challenges.Related Stories
The European Parliament in Strasbourg voted by 423 to 209 in favour of Juncker's European Commission, which will have a five-year mandate as the union's executive branch starting on November 1.But with disillusioned voters fearing a return of the economic crisis in the eurozone, suffering from high unemployment, and increasingly turning to anti-EU parties, Juncker said the new commission had to act now."This is the last-chance commission," the former Luxembourg prime minister said in a speech ahead of the vote."Either we win back the citizens of Europe, drastically reduce the level of unemployment and give young people a European perspective, or we fail."Juncker won fewer votes than his Portuguese predecessor Jose Manuel Barroso did for the previous commission, a factor he blamed on the surge of euroscepticism during Barroso's decade in office.Juncker had risked missing his start date after parliament forced him to reshuffle his team following weeks of gruelling confirmation hearings, but the final members made it through on Monday.
European Commission President Jean-Claude Juncker addresses the European Parliament, presenting his  …He said he would start work immediately on readying a 300-billion-euro ($380-billion) investment package to boost jobs and growth by Christmas, amid global fears about the continent's economy.Juncker added that the European Union must do more on issues such as the west Africa Ebola outbreak and the Islamic State militants in Iraq and Syria, although he made no mention of the crisis in Ukraine, which has raised tensions with Russia.- World's biggest economy -The Commission includes one member from each of the 28 nations in the EU, a bloc that covers more than 500 million people and taken together represents the world's biggest economy.Juncker has appointed Dutch former foreign minister Frans Timmermans as his "right hand man" to oversee reforms to the Brussels bureaucracy.Other key members include Italy's Federica Mogherini as foreign affairs chief, France's former finance minister Pierre Moscovici in the economic affairs role, Britain's Jonathan Hill as head of financial services, and Spain's Miguel Arias Canete as energy chief.