Obama jokes about Clinton email, knocks Republicans at dinner-
 By Roberta Rampton and Jeff Mason1 hour ago
U.S. President Barack Obama speaks during a visit to Georgia Tech in Atlanta March 10, 2015. REUTERS/Kevin …By Roberta Rampton and Jeff Mason Related Stories
WASHINGTON (Reuters) – President Barack Obama took aim at his Republican opponents and his gaffe-prone vice president on Saturday in a satirical speech that included a roast of his former Secretary of State Hillary Clinton over her recent problems with email.Obama joined Wisconsin Governor Scott Walker, a potential Republican contender for the 2016 presidential election, and Democratic Governor Terry McAuliffe of Virginia for the annual Gridiron dinner, an evening of song and skits making light of major players in U.S. politics.Obama joked that his reputation for being a tech-savvy president had now been eclipsed by his one-time foe Clinton, who has come under fire for using a private email account for her work as the nation's top diplomat."If you think about how things have changed since 2008, back then I was the young tech-savvy candidate of the future. Now I'm yesterday's news and Hillary's got a server in her house!""I am so far behind," he said to laughter.Walker also had some fun with Clinton's email controversy, tying her to wealthy Wall Street donors."I even have Hillary's private email," Walker said. "It goes right to her campaign headquarters. You know, it's hillaryclinton@wallstreet.com," he said.Walker quipped that the joke was written by Democratic Senator Elizabeth Warren, who is known for crusading against Wall Street, and who some Democrats hope will challenge Clinton.Obama, feeling loose with less than two years left in office, noted criticism that he had taken a "selfie" photo in a viral video promoting his health insurance program, but he turned the tables on Republican senators who sent a letter to Iran warning them against a nuclear deal Obama hopes to secure."You don't diminish your office by taking a selfie. You do it by sending a poorly written letter to Iran," Obama said.Obama also ribbed Vice President Joe Biden for his touchy-feely habits. Biden drew criticism for massaging the shoulders of the wife of incoming Defense Secretary Ash Carter at his swearing-in ceremony."Joe rubs my shoulders, too," Obama said.Obama jabbed Walker for dodging a question during a recent trip to London on whether he believed in evolution."I absolutely believe in the theory of evolution – when it comes to gay marriage," Obama said to laughter.Obama came out in favor of gay marriage in 2012 after many years of what he described as a personal evolution in his thinking about the subject.The Gridiron Club and Foundation, founded in 1885, is the oldest organizations of journalists in Washington. Membership is by invitation only.(Reporting by Jeff Mason, Roberta Rampton, Steve Holland; Editing by Kim Coghill)
In New Hampshire, Jeb Bush goes 'up close and personal'
 By Steve Holland5 hours ago
Former Florida Governor Jeb Bush speaks to the media after visiting Integra Biosciences during a campaign …By Steve Holland Related Stories
DOVER, New Hampshire (Reuters) – Republican Jeb Bush's initial foray into New Hampshire has shown that he may have learned from the mistakes his father and brother made in losing the state that will be crucial for him should he run for president in 2016.Not that this is going to make it easier for him.The state's voters are notoriously fickle and want candidates to appear personally again and again to make their case. Bush's father, former President George H.W. Bush, never spent the time needed and lost here in 1992. His brother, George W. Bush, had the same fate in 2000.Keenly aware of that history, the 62-year-old Jeb Bush found himself on Friday night in the kitchen of a state politico's home with potential supporters crowded around him, snacking on hors d'oeuvres. A battery of TV cameras recorded his every utterance.This kind of one-on-one politicking was a different experience for the former Florida governor thus far in his exploration of a run for the Republican presidential nomination. His public appearances so far have mostly involved speeches to sizeable groups of people.
Former Florida Governor Jeb Bush (R) meets guests at a house party during a campaign stop in Dover,  …"This is kind of up close and personal," Bush chuckled as the crowd pressed around him at the home of Fergus Cullen, a former chairman of the New Hampshire Republican Party."Welcome to New Hampshire," laughed Cullen's wife, Jenny.If Bush is going to be successful, he will need to make many similar appearances in New Hampshire, a state whose first-in-the-nation primary is significant for him since it comes right after the first nominating contest early next year, the caucuses in Iowa, where he faces a stiff challenge.It took 2008 Republican nominee John McCain 100 town hall meetings in New Hampshire to win over the state.While McCain had Mitt Romney to deal with in 2008, Bush has a host of rivals led by Scott Walker, the Wisconsin governor who is increasingly putting Bush in his sights.
Former Florida Governor Jeb Bush (L) meets guests at a house party during a campaign stop in Dover,  …Walker leads Bush in Reuters/Ipsos' current five-day rolling average of polls of likely Republican voters, with 20.4 percent support to 14.9 percent for Bush.In his New Hampshire appearances, Jeb Bush stressed his conservative beliefs in limited government and, pressed by a variety of questioners, explained why his moderate views on education and immigration fit into that.He said he sees no need for a national increase in the minimum wage, and said he would repeal and replace Obamacare while retaining its popular parts, like the requirement that people with pre-existing health problems be granted insurance.On his controversial support for Common Core education standards, Bush said whatever those standards are should be decided at the local, not national, level but that he would not back down from on an issue he has long prioritized.Many Republicans at the Cullens' home liked what they were hearing."Jeb is more of a centrist, and that's important to us," said Bob Decolfmacker of Dover.(Reporting By Steve Holland; Editing by Frances Kerry)
A Russia After Putin
 By Matt Schiavenza7 hours ago
A Russia After Putin Vladimir Putin's mysterious sabbatical from public life is now in its eighth day, and, still, nobody knows where he is. The Kremlin, whose spokesman Dmitry Peskov has the unfortunate task of insisting nothing is wrong, denies that the Russian president is incapacitated. On Saturday, Moscow announced that Putin will surface on Monday in St. Petersburg, where he's scheduled to meet Kyrgyz President Almazbek Atambaev. The meeting would be Putin's first public appearance since March 5, when he met with Italian Prime Minister Matteo Renzi.Related Stories
Putin's reemergence will, probably to the disappointment of journalists everywhere, put a slew of salacious rumors to rest. Even if the president resumes power as before, however, his extended absence raises an uncomfortable question. What would happen in Russia, hypothetically, if Putin dies?"I am hesitant when people call for a Russia without Putin."Until this week, analysts had little reason to contemplate the scenario. Putin is just 62 years old and, as Russian propaganda regularly reminds the world, in good shape. But nobody expected Kim Jong Il, just 69, to die young—until he did in 2011. And there's even a precedent in recent Russian history. Three leaders of the Soviet Union, Leonid Brezhnev, Yuri Andropov, and Konstantin Chernenko, died in rapid succession from 1982 to 1985, a series of events that brought the reformist Mikhail Gorbachev to power.Recommended: What ISIS Really Wants Given Russia's size, nuclear arsenal, and regional influence, the passing of its leader would have significant consequences—no matter who it is. But a Putin death could be particularly destabilizing. Since assuming Russia's presidency in 2000 following the resignation of predecessor Boris Yeltsin, who had appointed the then-unknown ex-KGB officer Prime Minister just months before, Putin has spent the next 15 years centralizing state power. Many democratic institutions established in the 1990s—such as the popular election of regional officials—exist just in memory, and the only office for which Russians vote directly is Putin's itself. Putin controls Russia's television, where 90 percent of the population receives its news, and strictly censors the Internet. Political opposition in Russia is largely weak and fragmented—outspoken critics end up in prison or dead, a trend continued with the assassination of Boris Nemtsov in Moscow last month.Contemporary Russia is often compared to China, a fellow authoritarian power with which Moscow enjoys a chummy relationship on the UN Security Council. Xi Jinping, Putin's Chinese counterpart, is thought by some to be China's most powerful ruler in decades. But Xi must still contend with powerful rivals from within the Communist Party. Putin appears to face less intra-party competition. Because of the personal nature of his rule, Vladimir Putin was named theworld's most powerful individual by the political scientist Ian Bremmer in 2013.Recommended: A New Life for Dead Malls If Putin dies, power would in theory pass to Prime Minister Dmitry Medvedev, who under the Russian constitution would then have three months to organize a presidential election. The boyish Medvedev, technically, held the job from 2008 to 2012, and may be in position to govern again—this time without Putin looking over his shoulder.A smooth transition to power, rather than a protracted power struggle, would seem to be the best case scenario for Russia. Even then, a post-Putin Russia would probably not deviate far from the authoritarian's policies. Putin remains broadly popular in the country, despite an economy teetering under the weight of Western sanctions and collapsed oil prices. A relatively liberal, pro-Western government, such as Boris Yeltsin's, is unlikely to emerge."I am hesitant when people call for a Russia without Putin." Dmitry Oreshkin, a pro-opposition analyst who heads the Moscow-based Mercator political research group, told Vocativ. "What do they think is going to follow him? Some liberal politician? No, things would only get worse."Recommended: The Power of 'Good Enough'Maybe it's better to hope that Putin shows up on Monday in St. Petersburg.This article was originally published at http://www.theatlantic.com/international/archive/2015/03/a-russia-after-putin/387814/?UTM_SOURCE=yahoo
Has Bibi outstayed his welcome in the US and Europe?
 By Jo Biddle23 hours ago
Washington (AFP) – "Anyone But Bibi." It's the rallying cry of opponents battling Israeli Prime Minister Benjamin Netanyahu in Tuesday's elections, but also seems to aptly sum up feelings in both the US and Europe.Related Stories
After nine years of dealing with Netanyahu, the wily Israeli politician appears to have outstayed his welcome on both sides of the Atlantic, with leaders exasperated by the repeated failure under his watch of efforts to reach an Israeli-Palestinian peace deal.Relations between Israel and its traditionally staunch US ally are at an all-time low, and Netanyahu has had a notoriously frosty relationship with President Barack Obama.Already damaged after Netanyahu abruptly pulled out of a US-led peace bid last April, ties were left in tatters when the Israeli premier took the unprecedented step of addressing Congress earlier this month to attack current nuclear negotiations with Iran.While the White House said it was staying out of the elections, it has made its anger at Netanyahu abundantly clear, with top administration officials snubbing him during his Washington visit.In past months there have also been a series of sharp and expletive-laden anonymous exchanges from officials on both sides in the US and Israeli media, revealing in no uncertain terms everyone's true feelings.
Ultra-Orthodox Jews take part in a rally to show support to their political parties a few days befor …"The notion that we don't meet with Israeli prime ministers this close to elections is just wrong," said Middle East expert Aaron David Miller, pointing to White House talks between then Israeli leader Shimon Peres and president Bill Clinton in 1996 just weeks before May polls."We meet with Israeli prime ministers whom we like," insisted Miller, also highlighting that US Vice President Joe Biden and Secretary of State John Kerry met Netanyahu's main challenger Labor leader Isaac Herzog, head of the center-left Zionist Union coalition last month in Munich."They have sent any number of signals making it unmistakably clear that Benjamin Netanyahu is screwing up the US-Israeli relationship," Miller, a former advisor to six secretaries of state and vice president at the Wilson Center, told AFP.- Europe boycott -In Europe, the growing perception that Israel opposes Palestinian statehood despite assertions to the contrary is causing support to wane, replaced by a growing boycott and sanction movement.
Israeli soldiers stand guard at a bus stop next to campaign posters for two candidates in general el …Netanyahu "has been a bad deal for Israel. It is better off without him," wrote The Economist magazine in an opinion piece.Herzog "is not charismatic. But he is level-headed and has a credible security and economic team," the respected London-based weekly added. "He wants talks with the Palestinians and to heal ties with Mr Obama. He deserves a chance to prove himself."Final opinion polls released Friday put Netanyahu's rightwing Likud party four seats behind the Zionist Union.Israeli politics is notoriously fractured and mercurial. But Miller predicted Netanyahu may be ousted, replaced by a centrist coalition led by Herzog.If that happens the new Israeli government would present "a kinder, more gentler" face, which may prove less aggressive on issues such as settlements, he said, eyeing a "substantial improvement" in relations with Europe.
Workers hang a giant campaign poster of Israeli Labour Party leader and co-leader of the Zionist Uni …But it remains uncertain whether there will be any sustained push to resume peace talks, which could prove a risky proposition for any newly-minted, fragile Herzog-led coalition."Those Europeans who want to see increased pressure on the Israelis may be disappointed, because you'll have an Israeli government that says a lot of very nice things, but will be restrained in many areas and can't make decisions."- New peace moves? -In a sign that the US still remains invested in a peace process, Kerry Friday met in Egypt with Palestinian president Mahmud Abbas, Jordanian King Abdullah II and Egyptian leader Abdel Fattah al-Sisi to discuss creating an environment for new talks.Washington is increasingly concerned about the viability of the Palestinian Authority, facing possible financial collapse as Israel withholds taxes and donor funds slow."We're not likely to see a major new Israeli initiative to reopen negotiations," predicted Tamara Coffman Wittes, director of the Brookings Institution center for Middle East policy.But she highlighted signals that "perhaps administration is considering what it might do on the Israel-Palestinian issue after the Israeli elections."Kerry's former special envoy to the peace talks, Martin Indyk, said he believes that after the elections the US administration "will want to move in one way or another on the Palestinian issue."The United States could either work with the next government if it is amenable, or try to internationalize efforts through a new UN Security Council resolution.EU foreign policy chief Federica Mogherini has also suggested some kind of expanded peace process, giving a greater role to Arab nations."The sense of frustration, the lack of hope, is so strong on both sides, that we need not only to restart the process but … make sure that the process brings some immediate concrete results," Mogherini said in January.
ARCA's WIll Kimmel OK after scary and bizarre crash that ends in parking lot
 By Nick Bromberg9 hours agoFrom The Marbles Mobile (Ala.) Speedway has no outside retaining walls in the corners. You will immediately see why this is an important fact.The ARCA Racing Series – the fourth-biggest national stock car series – was racing at Mobile on Saturday and the throttle apparently stuck on Will Kimmel's car as he motored into turn one.Since there was no wall on the outside, there was nothing to prevent Kimmel's car from flying off the track.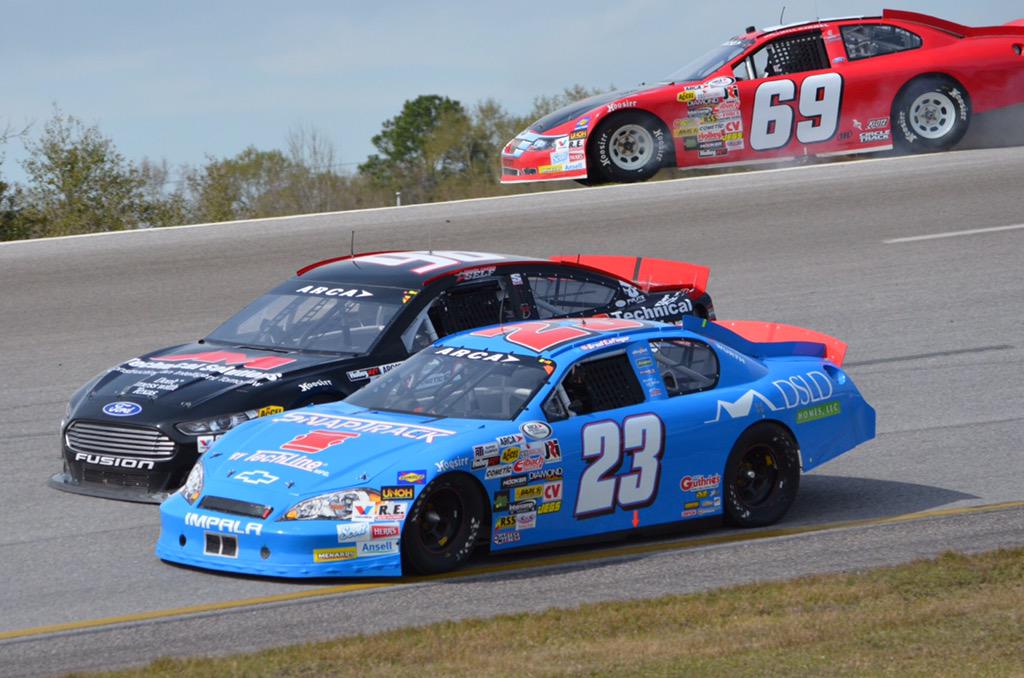 Speed51.com @speed51dotcom Follow ARCA: Will Kimmel flies off track in turn one. Red Flag 17 laps in @ARCAMobile200 @MobileSpeedway Enfinger leads.Kimmel's car flipped multiple times after he exited the track and barged through a retaining wall set up to separate the parking lot from track property.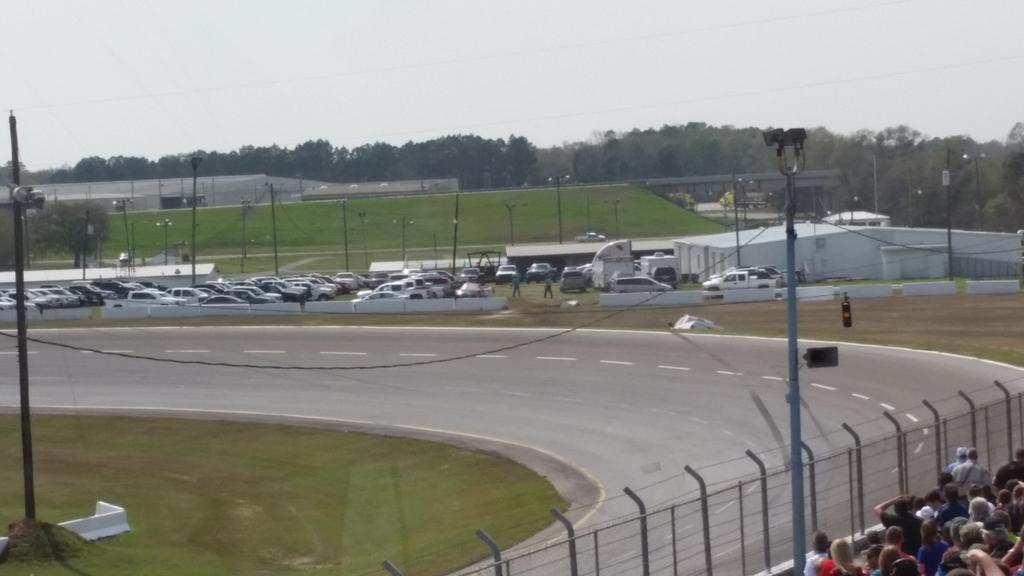 Matt Weaver @MattWeaverSBN FollowWill Kimmel flew off Turn 1 and ramped over the barriers and hit several fan vehicles in the parking lot. Whoa.According to his Facebook page, Kimmel was "doing good" after the crash and later posted a picture of him chatting in the garage area. Here's what his car looked like after the accident.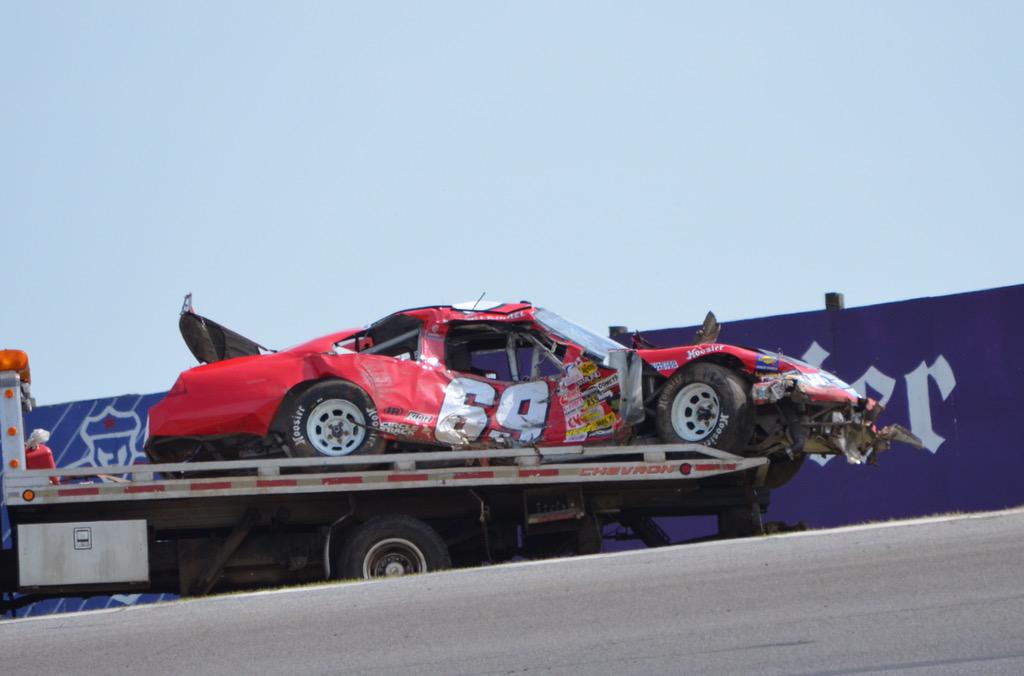 Speed51.com @speed51dotcomFollowARCA: Will Kimmel's car is towed back in. Driver is okay @ARCAMobile200 @MobileSpeedway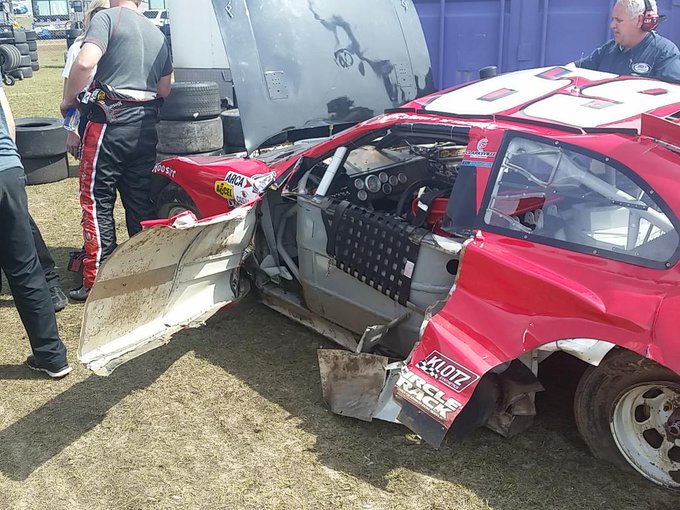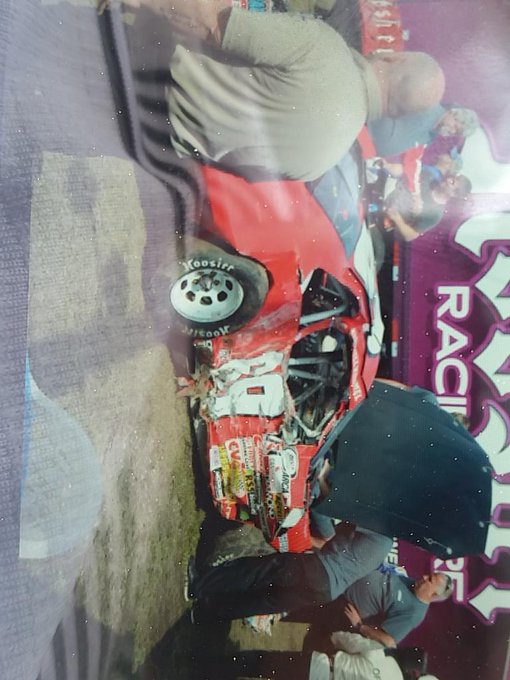 Matthew Bishop @MBishopPhotosFollowjeff_gluck @MattWeaverSBNHe also apparently didn't hit multiple vehicles in the parking lot, just the trailer hitch of a truck.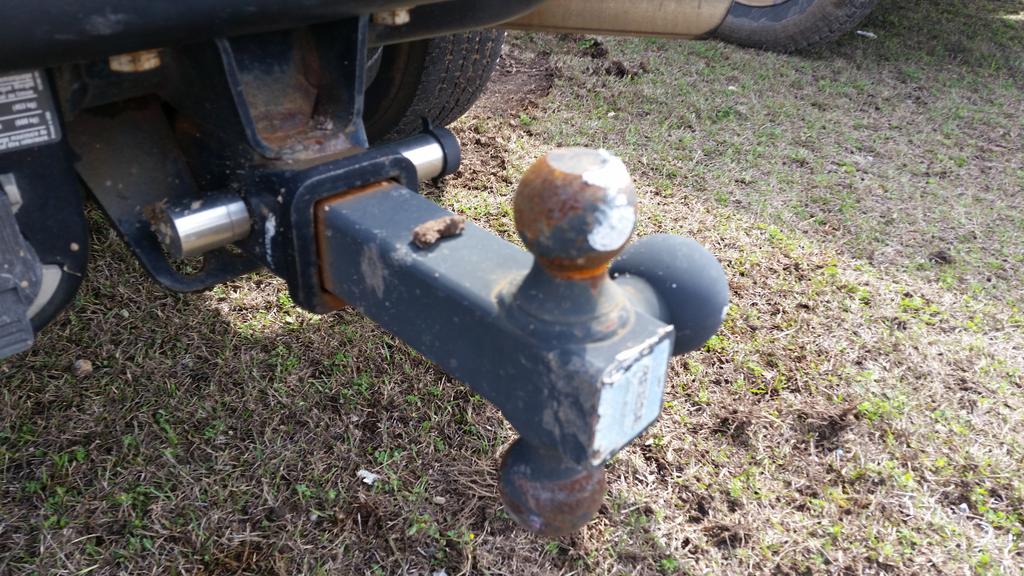 Matt Weaver @MattWeaverSBNFollowThis is where Kimmel hit the truck in the parking lot in the ARCA race — trailer hitch. No noticeable damage.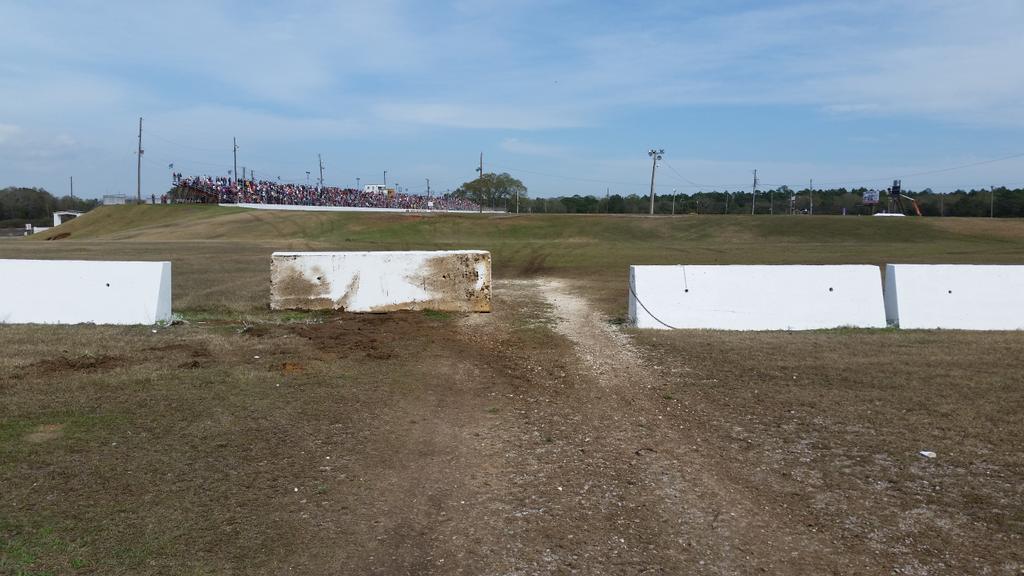 Matt Weaver @MattWeaverSBNFollowOne more shot of where Kimmel barreled over the concrete wall and into the parking lot.Yes, it's not unheard of for smaller racetracks to not have a retaining wall in the corners like Mobile's setup. And while Kimmel could have been seriously injured in a high-speed impact with a concrete wall (At $500 a foot, SAFER barriers are too expensive for many small speedways to install), the presence of a wall around the entire track should be mandatory for any and all national racing series. The ARCA series and Kimmel are both very fortunate that the crash wasn't worse than it was.– – – – – – –Nick Bromberg is the editor of From The Marbles on Yahoo Sports. Have a tip? Email him atnickbromberg@yahoo.com or follow him on Twitter!
Iraqi Kurds Claim To Have Evidence ISIS Used Chemical Weapon Reuters Posted: Updated: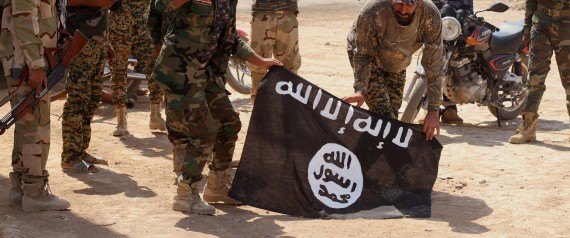 By Isabel Coles ARBIL, Iraq, March 14 (Reuters) – Iraqi Kurdish authorities said on Saturday they had evidence that Islamic State had used chlorine gas as a chemical weapon against their peshmerga fighters in northern Iraq in January.The Security Council of the semi-autonomous Kurdish region said in a statement to Reuters that the peshmerga had taken soil and clothing samples after an Islamic State car bombing attempt on Jan. 23.It said laboratory analysis showed "the samples contained levels of chlorine that suggested the substance was used in weaponised form." The Kurdish allegation could not be independently confirmed.Chlorine is a choking agent whose use as a chemical weapon dates back to World War One. It is banned under the 1997 Chemical Weapons Convention, which prohibits all use of toxic agents on the battlefield.Peter Sawczak, spokesman for the Dutch-based Organization for the Prohibition of Chemical Weapons, said: "We have not had a request from Iraq to investigate claims of use of chemical weapons in Iraq, and the OPCW cannot immediately verify the claims."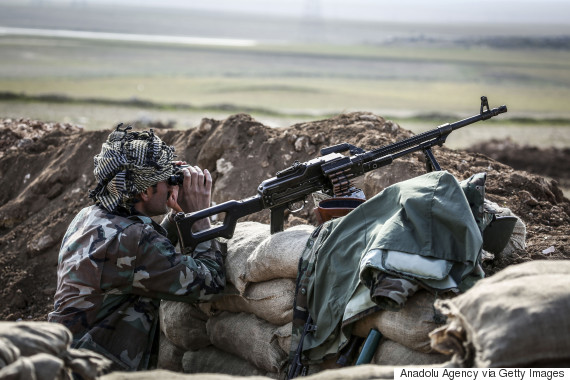 Kurdish Peshmerga forces take security measures against ISIS militants north of Mosul, on Jan. 28, 2015. (Emrah Yorulmaz/Anadolu Agency/Getty Images)Chlorine has been used "systematically" in the civil war in neighboring Syria, an OPCW fact-finding mission found last year. The OPCW would have to get its own samples to confirm the use of chemical weapons in a member state.The Kurdish statement said the car bombing attempt happened on a highway between Mosul and the Syrian border. A Kurdish security source said that the peshmerga fired a rocket at the car carrying the bomb so there were no casualties, except for the suicide bomber.About a dozen peshmerga fighters experienced symptoms of nausea, vomiting, dizziness or weakness, the source said.The statement said the analysis was carried out in a European Union-certified laboratory after the soil and samples were sent by the Kurdish Regional Government to a "partner nation" in the U.S.-led coalition that is fighting Islamic State militants in Iraq and Syria.The source described the samples as "leftovers from the suicide bomber," but declined to identify the laboratory.The White House said in a statement it could not confirm the allegations but found them "deeply disturbing" and was monitoring the situation "very closely."A U.S. defense official said the use of chlorine as a weapon was a possible sign of "growing desperation due to the pressure being applied by coalition air power and Iraqi ground forces."Iraq's Kurds were the victims of the deadliest chemical attack of modern times when Saddam Hussein's air force bombed the town of Halabja in 1988, gassing at least 5,000 people to death.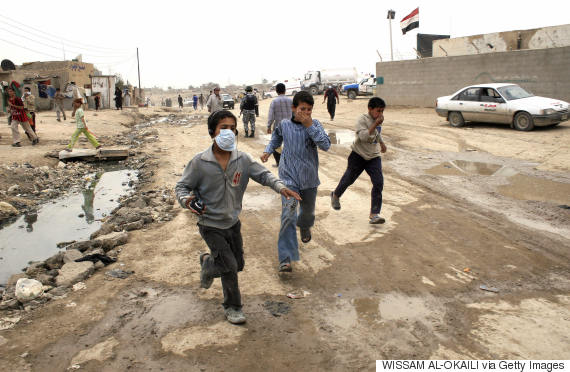 Iraqi youths protect their noses from poison gases as they evacuate the area of a public water station in Baghdad's impoverished district of Sadr City, 14 April 2007. (WISSAM AL-OKAILI/AFP/Getty Images)WEAPONS EXPERT KILLED The U.S. Central Command said on Jan. 30 that an Islamic State chemical weapons expert had been killed in a coalition air strike six days earlier near Mosul – the day after the car bombing cited in Saturday's statement.The expert, Abu Malik, had been a chemical weapons engineer during the rule of Saddam Hussein and then affiliated himself with al Qaeda in Iraq in 2005, Central Command said at the time. When he joined Islamic State, it gave the insurgent force a chemical weapons capability, it added.Malcolm Dando, professor of international security at the University of Bradford, and an expert on biological and chemical warfare, said chlorine was an easy gas to obtain. "It's extensively used, you only need to google industrial uses of chlorine, it's extensively used industrially," he told Reuters.Western diplomats in The Hague, where the OPCW is based, have long feared IS fighters would get their hands on chemical weapons. It is not easy to make such weapons and IS tried to recruit experts when it took over Mosul last year, diplomatic sources told Reuters. They were not believed to have been successful.Kurdish forces, backed by U.S.-led air strikes, have taken a prominent role in fighting the Islamic State jihadists who last year declared a cross-border caliphate after seizing land in eastern Syria and northern Iraq.No international organization has documented the use of chemical weapons on Iraqi territory in the war with Islamic State.The Kurdish authorities said in their statement they had "long suspected that (IS) fighters have been using chemical agents" and cited video footage from recent battles around the city of Tikrit between the militants and Iraqi troops and allied Shi'ite militias where "plumes of orange smoke" were visible.Reuters was also e-mailed video footage and photos of what the Kurdish Security Council identified as images from the Jan. 23 attack. Among the photos were several canisters lying on the ground that the council says were found at the site and contained chlorine. (Additional reporting by Anthony Deutsch in Amsterdam, Andy Bruce in London, and Julia Edwards and David Alexander in Washington; Writing by Maggie Fick; Editing by Mark Trevelyan and Grant McCool)RELATED ON HUFFPOST:Fighting Rocks Kirkuk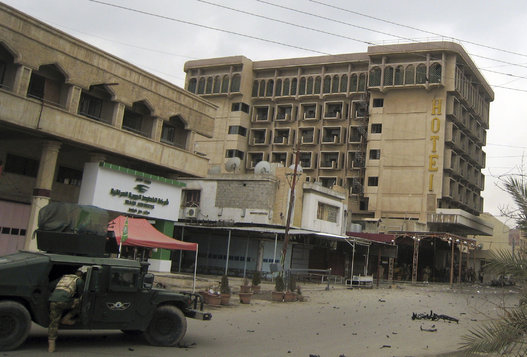 ASSOCIATED PRESS





China Premier says respects Ukraine integrity, won't be drawn on Crimea
 1 hour ago BEIJING (Reuters) – Chinese Premier Li Keqiang said on Sunday that his government respected the territorial integrity and sovereignty of Ukraine, but would not be drawn on whether China considers Crimea to be Ukraine's or Russia's."On the issue of Ukraine, China has adopted an objective and just position. We respect Ukraine's independence, sovereignty and territorial integrity," Li told a news conference at the end of the annual meeting of parliament, adding that he had recently told this to Ukraine's president."At the same time, the Ukraine issue has added to the complexity of the geopolitical situation and has affected the process of the global economic recovery. We still hope that this issue can be resolved via dialogue, negotiations and consultations," Li added."As for Crimea, there are complicated contributing factors. We also hope that it can be resolved politically via dialogue and hope that neighbors can peacefully coexist," he said, when asked about China's position on who owns Crimea.China and Russia see eye-to-eye on many international diplomatic issues, but Beijing has been careful not to be drawn into the struggle between Russia and the West over Ukraine's future, not wanting to alienate a key ally in Moscow.It has said it would like to continue to develop "friendly cooperation" with Ukraine, and repeatedly said it respects the ex-Soviet state's independence, sovereignty and territorial integrity.China has also shown little interest in getting involved in diplomatic efforts to end the crisis.Nonetheless, Chinese officials have said that Western powers should take into consideration Russia's legitimate security concerns over Ukraine.Russia annexed Crimea last year.(Reporting by Jason Subler; Writing by Michael Martina and Ben Blanchard; Editing by Kim Coghill)
Ukrainian doctors visit pilot in Moscow jail
 10 hours ago
A demonstrator holds a picture of Ukranian army officer captured by pro-Russian insurgents, Nadiya Savchenko, bearing the slogan "Free Nadiya Savchenko" during a rally for her release on Independence Square in Kiev, Ukraine, on January 26, 2015 (AFP Photo/Sergei Supinsky)Related Stories
Kiev (AFP) – Ukrainian doctors have visited pilot Nadiya Savchenko in her Moscow prison for the first time since her capture nine months ago, Ukraine's government said Saturday."Thanks to joints efforts of many, from (President Petro Poroshenko) to our consul in Moscow, Ukrainian doctors are now with Nadiya," Foreign Minister Pavlo Klimkin tweeted under the #FreeSavchenko hashtag.Her lawyer Mark Reigin confirmed that the visit was the first time Ukrainian medics were given access to the aviator, who broke off a more-than-80-day hunger strike earlier this month after her health nearly collapsed.The 33-year-old helicopter pilot, who is also a Ukrainian lawmaker, had previously been seen by German doctors.In a statement on the website of Savchenko's political party, gastroenterologist Nataliya Kharchenko described the pilot's condition as satisfactory but said she should be "under close medical supervision in hospital".Savchenko became a symbol of resistance in Ukraine's war against pro-Russian separatists by refusing food to protest her detention.She is charged with involvement in the deaths of two Russian reporters, who were killed in a mortar attack during the fighting in eastern Ukraine.She denies the charges and says she was kidnapped and brought to Russia.
China to press on with reform despite pain for some
 By JOE McDONALD1 hour ago
BEIJING (AP) — Premier Li Keqiang expressed determination Sunday to press ahead with reforms meant to reduce the Chinese government's role in the economy in hopes of spurring growth despite what he acknowledged would be pain for "vested interests" that benefit from regulation.Related Stories
"This is not nail-clipping. This is like taking a knife to one's own flesh," Li said at a news conference after the close of China's annual legislature in Beijing. "But however painful it might be, we are determined to keep going until our job is done."During his only news conference of the year, the premier repeated pledges to reduce requirements for government approval of new businesses. He said the number of private businesses being set up has doubled following efforts already underway simplify the process of registering a new enterprise.Li spoke after Sunday morning's close of the 11-day session of the ceremonial National People's Congress. The legislature does little or no lawmaking work but serves as a platform for the ruling Communist Party to highlight proposed reforms and set a tone for the year's government workAt this year's meeting, the government lowered China's official economic growth to 7 percent from last year's 7.5 percent and promised to maintain employment levels, fight corruption and curb pollution.Li acknowledged that reforms face opposition from politically influential state companies that might face tougher competition and officials who might see their own status reduced.
Passengers walk past a TV showing a live broadcasting of Chinese Premier Li Keqiang who speaks at a  …"During the course of reform, vested interests will be upset because the government is cutting its own powers," he said, adding that China as a whole will benefit. "This reform, by reducing powers held in the hands of government, has actually helped us to tackle the downward pressure on economic growth," Li said.The address by Li, 59, afforded him a rare opportunity to emerge from the shadow of the president and Communist Party leader, Xi Jinping, who has established himself as the most powerful Chinese leader since Deng Xiaoping — author of China's modernization drive in the 1980s.Although the premier has traditionally overseen the economy and government administration, Xi has absorbed a growing number of portfolios over his first two years in office that have left Li a much diminished figure. Xi has placed himself in charge of policy-making panels on security, the Internet and the economy that do not answer to the NPC, making the legislature less relevant.Li warned that meeting the lower official growth target will not be easy. He said the ruling party is ready to change its macroeconomic strategies if the rate of new job creation dips too low."There is considerable downward pressure on China's growth and we still face multiple challenges," the premier said. "When it comes to China's economy, we must meet both ends of maintaining steady growth and making structural adjustments."
Chinese President Xi Jinping, left, reads copies of reports next to Premier Li Keqiang during the cl …Also in Li's work report this year were some targets for battling pollution, a continued emphasis on fighting corruption and a pledge to find jobs for the 7.49 million university students who will graduate this year."Enforcement of environmental laws should not be a cotton swab but a killer mace," Li said, vowing to hold polluting factories liable for excessive emissions while also urging members of China's society to take part in cleaning up the environment."It's a project in which everyone in the society should take responsibility," Li said. "If you cannot change the environment you are in, you can modify your behaviors."Li's comments on the environment were in response to a question by a reporter who cited a recent documentary, "Under the Dome," by a former Chinese TV journalist who documented China's air woes. It drew more than 200 million views in China before being blocked by censors.During the annual session that closed Sunday morning, the congress approved a single piece of legislation in the form of amendments intended to modernize and update China's legislative law that acts as a sort of mini-constitution governing how laws are enacted.While most of the congress' legislative business is conducted by its 150-member Standing Committee, the annual full assembly plays a key role in communicating government priorities to the grassroots and ostensibly is aimed at hearing the concerns of legislators who, though not directly elected, are supposed to represent the interests of Chinese citizens._Associated Press writers Christopher Bodeen and Didi Tang contributed to this report.