Heavy Rain in Lusk, Wyoming, Damages Homes and Taints Water Supply By The Associated Press Published Jun 4 2015 07:13 PM EDT weather.com
This photo provided by the Wyoming Highway Patrol shows a portion of a bridge over railroad tracks on the north side of the small eastern Wyoming town of Lusk that was collapsed by flash flood waters.  (Wyoming Highway Patrol via AP)Heavy rain turned the streets of a small Wyoming town into rivers, cutting off roads and sending some families to higher ground.About 6 inches of rain fell in Lusk Wednesday night.  By the time the rain ended, a bridge had collapsed, homes were damaged and even the city's water supply wasn't safe to drink. There were no reports of anyone being hurt.Emergency responders brought in drinking water as crews worked to restore wells that supply Lusk's water system, he said. Plus, road closures on Thursday cut off in all directions the town along a normally tiny Niobrara River.A curfew was in place overnight Thursday.(MORE: Track Severe Weather)"We got a lot of debris, lot of damage," said Santistevan, who could not estimate how many homes or businesses were damaged.About a dozen state National Guard members were sent to help, and the Red Cross opened a shelter for about a dozen displaced residents.The storm stalled over the area around 9 p.m. Wednesday and didn't relent until after midnight. In just one night, the area got one-third as much moisture as it typically gets all year.The flooding caused a highway bridge to crumble onto some railroad tracks below just north of downtown.Burrows said U.S. 85 south of Lusk to Lingle was open to local traffic only while other motorists were being stopped from using the highway because of the collapsed bridge.It was too soon to determine how long it would take to repair the bridge, he said."That's a pretty major project," he said. "Right now people are going to have to make plans, and it's going to involve a pretty large detour."More rain is possible for the region this week. Get the very latest at the weather.com severe tracker.
Reported Tornadoes Cause Damage in Colorado As Storms Pass Through the Plains By Carolyn Williams and Chrissy Warrilow Published Jun 4 2015 11:40 PM EDT weather.com Severe thunderstorms rolled through the Plains Thursday evening, reportedly spawning tornadoes that caused damage in some Colorado towns.A reported tornado caused significant damage to a home in Berthoud, Colorado, the Longmont Times-Call reported. The home's residents took shelter in the basement before it hit."A surface low located over northwest Kansas forced air up and over the Front Range of the Rockies, providing the initial convergence and lift needed to produce strong thunderstorms," said weather.com meteorologist Chrissy Warrilow. "In addition, an upper level low located over central California generated the extra lift as well as the dynamic energy needed to sustain the tornadic thunderstorms in Colorado."(FORECAST: Severe Weather Tracker) At least three homes were damaged near Berthoud, KUSA-TV said. Five homes were reportedly damaged in Elbert County, Colorado, according to the Elbert County Office of Emergency Management.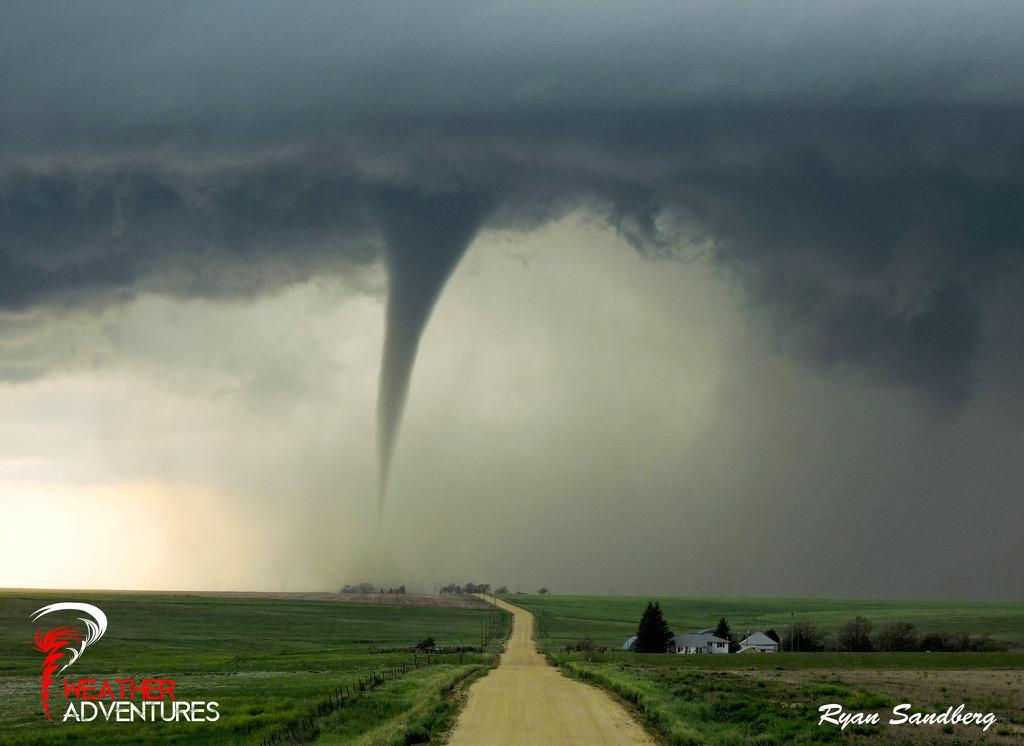 Follow
Ryan Sandberg @RyanJSandbergOne of several tornadoes documented today near Simla, Colorado @WeatherNation @weatherchannel Tornado Colorado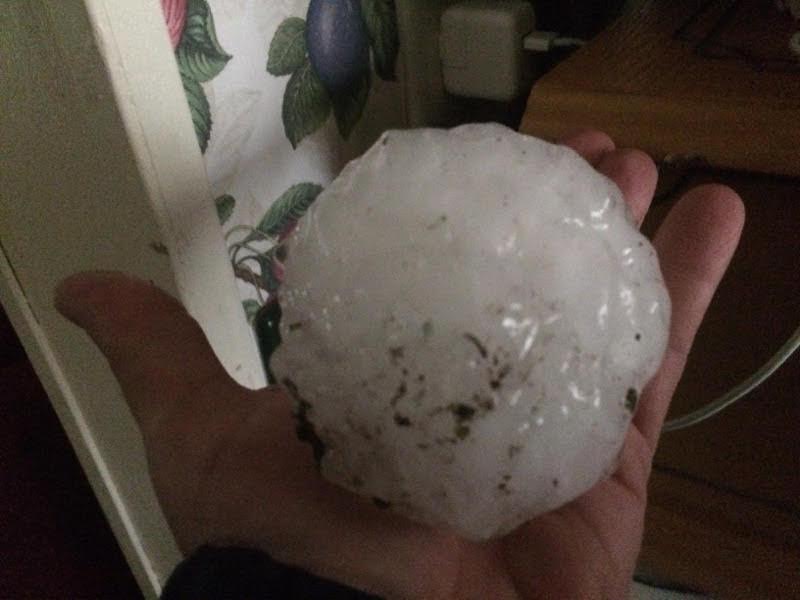 Follow
Rob Quirk @KOAARobQuirk Baseball sized hail near Simla today. FirstAlert5 Tracking more severe wx in Eastern EP County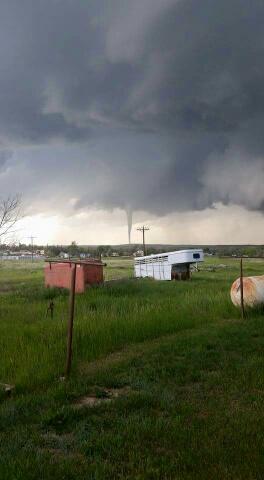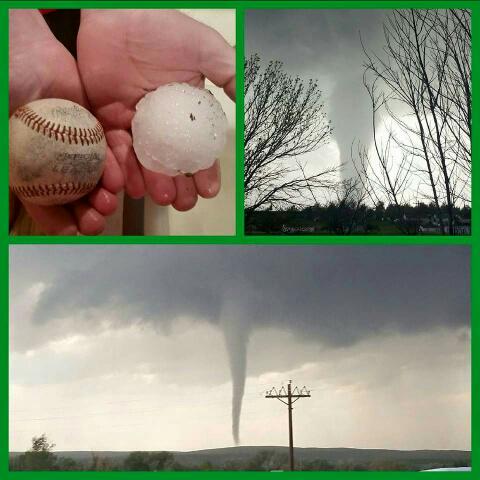 Follow
SeriousOne @SeriousOne1975"@ElbertCountyOEM: Pictures from Tornado close to Simla pic.twitter.com/p9ou9qZKf4"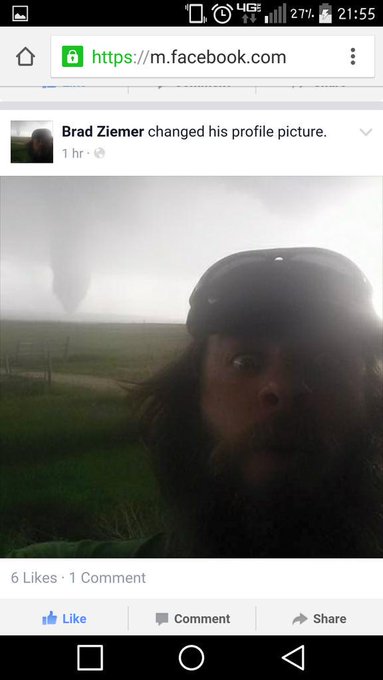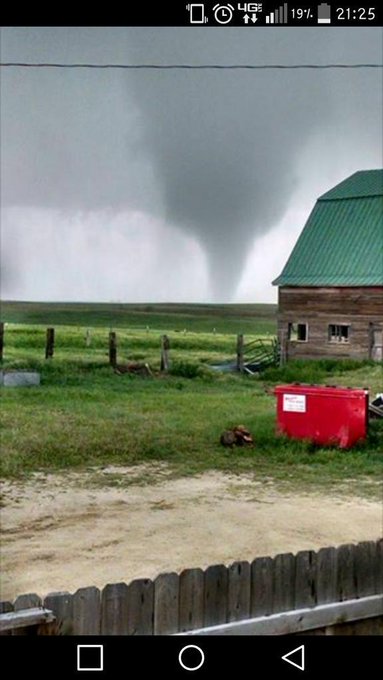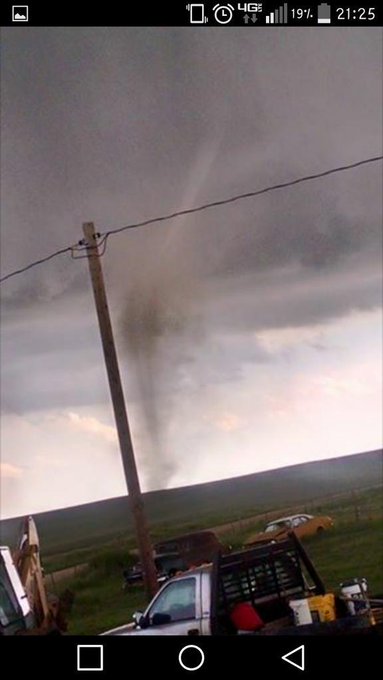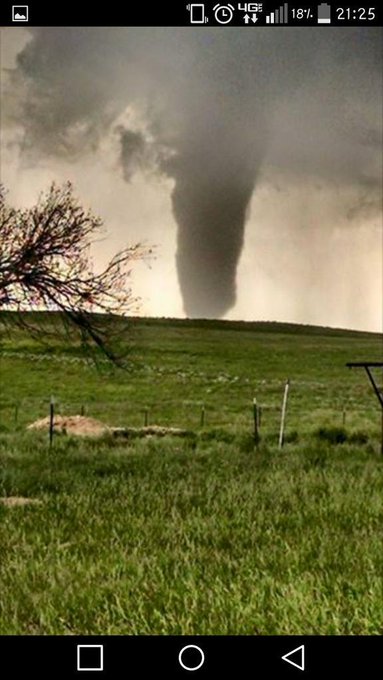 Follow
Taylor Adelle @kpnitcntry@weatherchannel Pictures from friends in Simla, CO where I grew up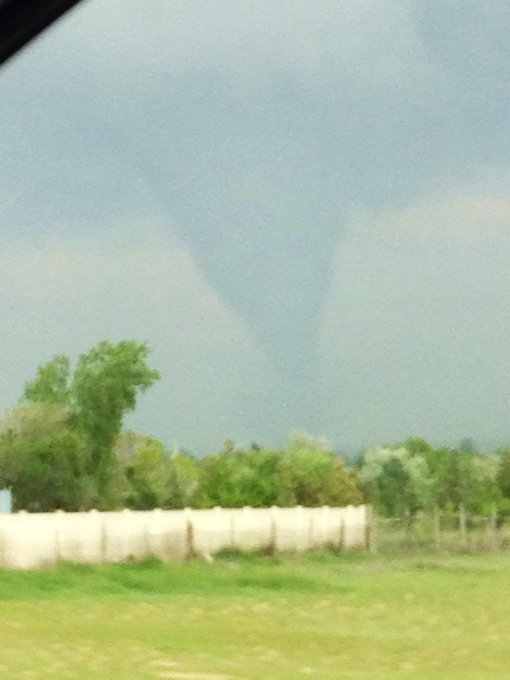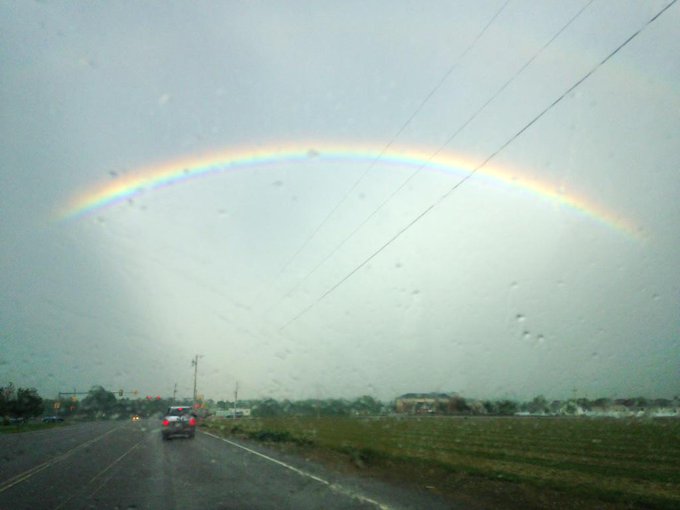 Follow
Alex Burness @alex_burnessColorado weather doesn't play by the rules. These two pics were taken three minutes apart, near Berthoud. cowx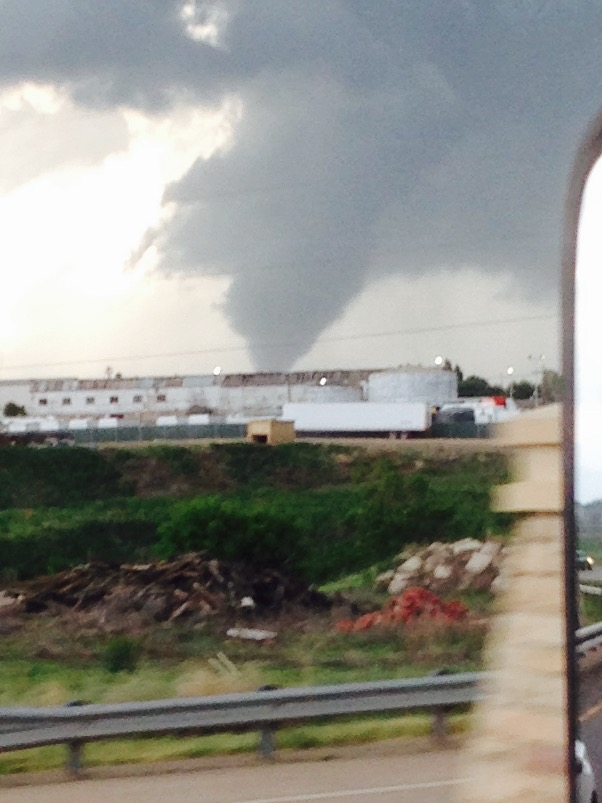 Follow
Andy Lindahl @andy850KOA A picture of the tornado in Berthoud from listener Randy. Be safe out there! @850KOA cowx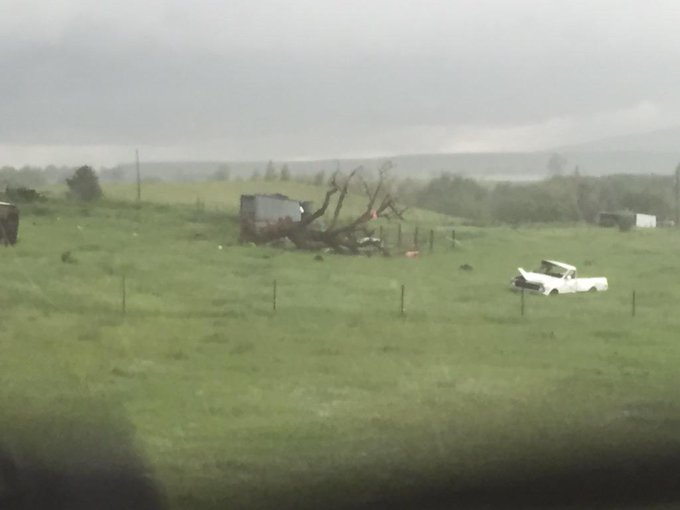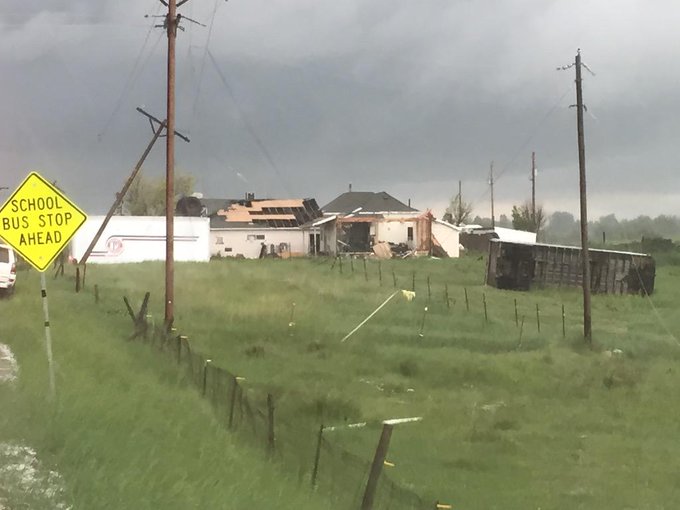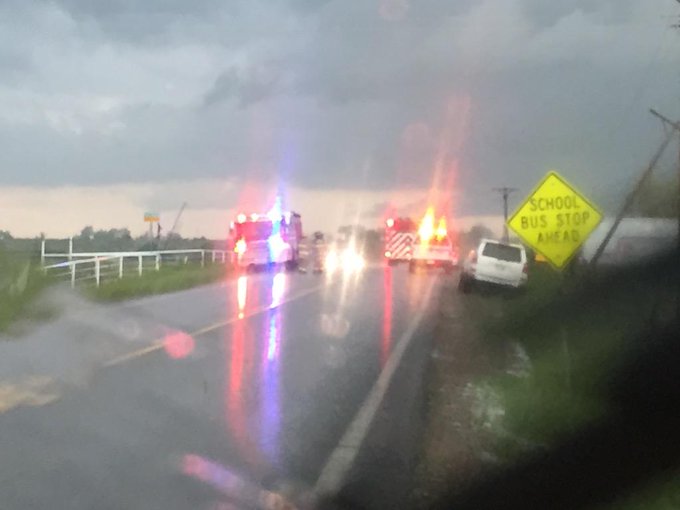 Follow
Vicki Santos @ChaosColoWow – WEST of Berthoud! "@Dougherty7NEWS: Pics + map of my location. Damage to houses north of Longmont. pic.twitter.com/0LqKcsWmfO"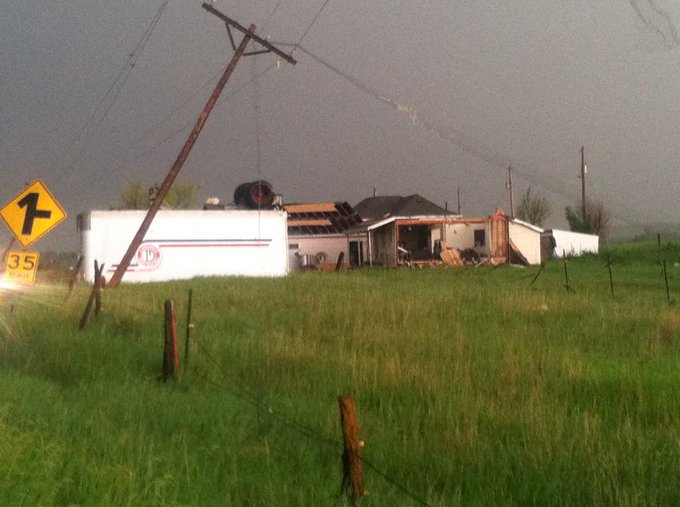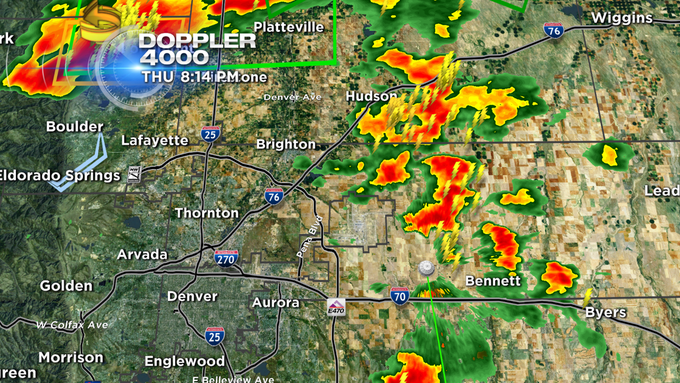 Follow
CBSDenver @CBSDenverA first look at cowx damage by Berthoud from @KarenMorfitt & more storms developing east. http://www.cbsdenver.com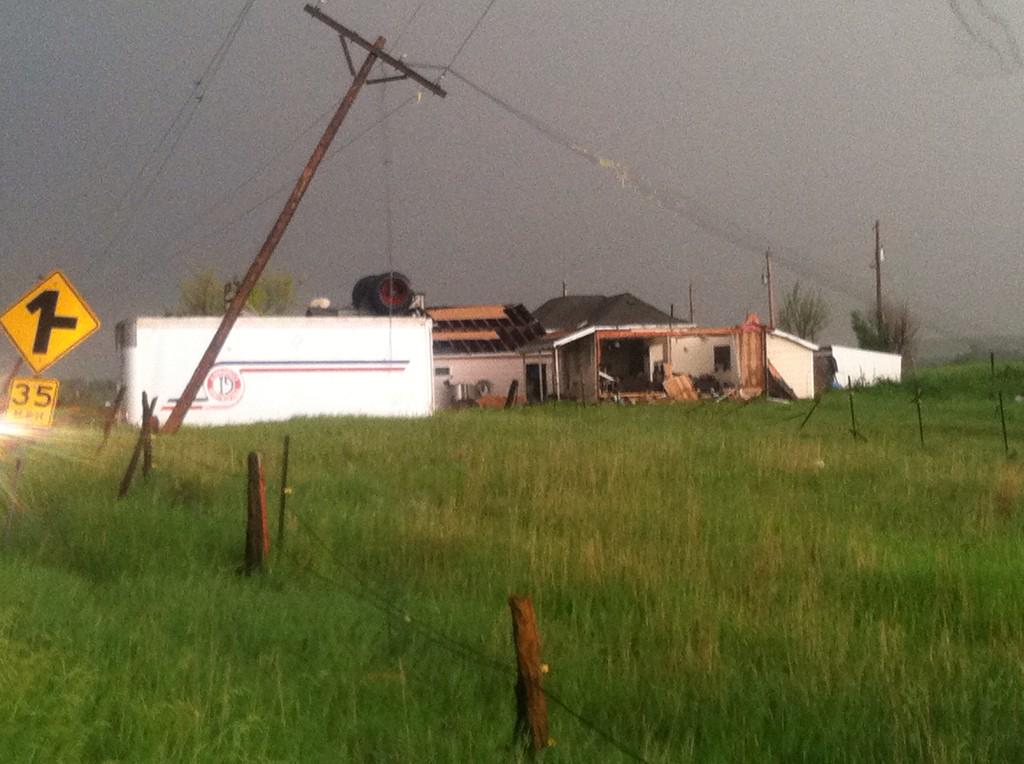 Follow
Karen Morfitt @KarenMorfittTrailer flipped over now lying in the front yard of this home in Berthoud. Home is destroyed. No word on injuries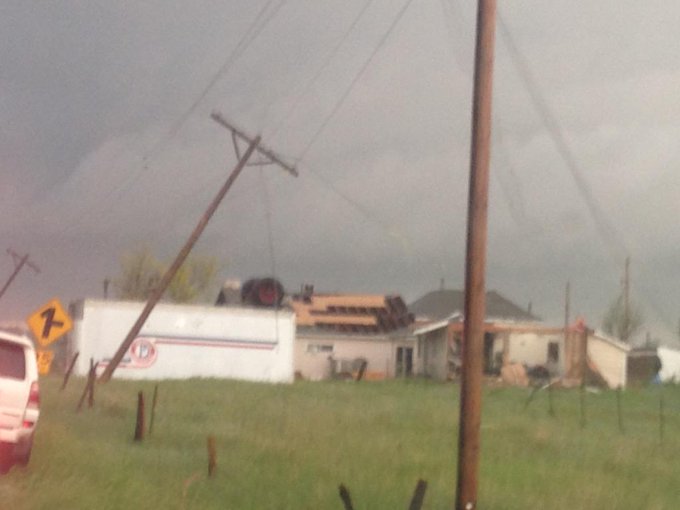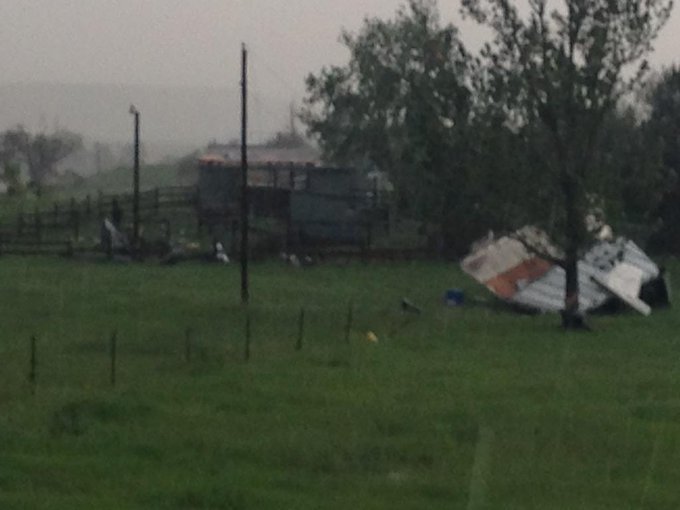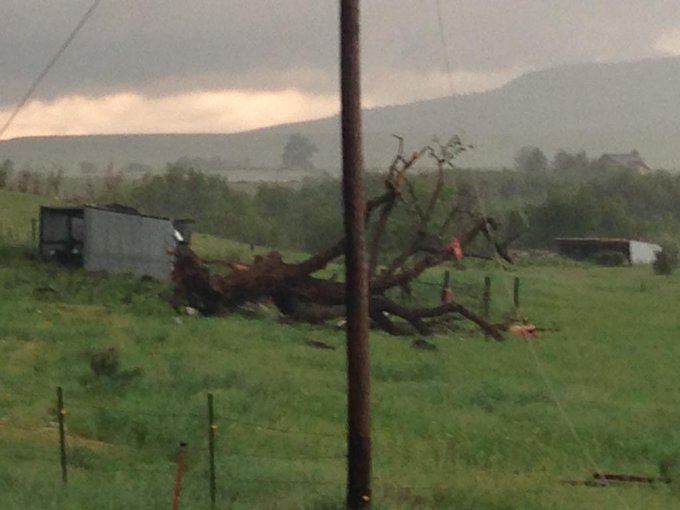 Follow
Tom Walker @walk2dog"@ReporterAshley: Homes destroyed near Berthoud. Just got on scene. More info to come. @KDVR pic.twitter.com/0qjelSOUbM" Destroyed? · Cherry Creek, CO, United StatesThe storms caused additional damage along the Boulder and Larimer County line, according to The Denver Post.The Boulder County Sheriff reported some injuries.Here are photos and accounts of the storms from social media.
Just Two Actions May Stop the Planet's Runaway Warming (Op-Ed) Ilissa Ocko, Environmental Defense Fund   |   June 04, 2015 11:53am E
Smog over the Indian city of New Delhi.
Credit: Ajay Bhaskar via Shutterstock

View full size imageIlissa Ocko, climate scientist atEnvironmental Defense Fund(EDF) contributed this article to LiveScience's Expert Voices: Op-Ed & Insights.

I was 15 and I was trying to impress a boyfriend with my rollerblading skills — from the top of a steep hill. Before I knew it, I was flying uncontrollably toward traffic. I knew I needed to both slow down and change course . . . or things wouldn't end well.I did, and I survived, but I've recently thought about that day and those actions as I have considered the urgency needed for the planet to slow down and change course as the 

climate 

warms. With two major actions, we can slow the rate of global warming while also preventing "runaway" warming: nations must reduce emissions of both short-lived and long-lived pollutants.

All emissions are not equal 

The way people talk and think about the long and short-term impacts of various greenhouse gasses is critical for making smart policy decisions that can effectively slow how fast the climate changes while limiting warming in the future.While the maximum extent of warming relies on carbon dioxide (CO

2

) emissions because they last for centuries in the atmosphere, the rate of climate change is controlled by 

short-lived climate pollutants, such as methane

. Like carbon dioxide, methane is a gas that warms the Earth by trapping heat. Pound for pound, methane is more than 100 times more powerful than CO

2

 because methane is much more efficient at absorbing heat. But that number changes depending on how far out you look. Comparing emissions of gases with vastly different radiative impacts and atmospheric lifetimes requires a metric that depends on what timeframe you care about, such as the next decade or next century. One way scientists deal with the temporal differences is by measuring the global warming potential of gases over two time periods: 20 years and 100 years. [

Urbanization Can Actually Reduce Greenhouse Gas Emissions (Op-Ed

 )]Methane is 84 times more effective at trapping heat than CO

2

 over the first 20 years after they are both emitted, and 28 times more effective over 100 years, because most of the methane breaks down in the first 50 years after it is released due to oxidizing chemical reactions. When discussing what actions to take to reduce methane we must think about methane's potency in both timeframes. 

Our best chance of combating climate change 

Since the Industrial Revolution, methane in the atmosphere has increased by a whopping 150 percent. While in the same period, CO

2

 levels have gone up 40 percent. Around one quarter of today's human-caused warming is attributable to emissions of methane, while human-caused CO

2

 emissions account for around half.The administration of U.S. President Barack Obama is currently undertaking efforts to reduce emissions of some of the most damaging

greenhouse gas emissions

  responsible for climate change: methane pollution from oil and gas operations and carbon dioxide from coal-fired power plants. This strategy has prompted questions about which climate pollutant should take priority. But the discussion of whether to cut methane emissions first and carbon dioxide later — or vice versa — is not helpful or necessary. We need a two-pronged strategy to stay safe.Understanding the urgent need to reduce all types of climate pollution, the Obama administration is expected to move forward with 

rules to mitigate both methane and carbon dioxide

 in the next few months. This summer the U.S. Environmental Protection Agency (EPA) is expected to propose the first ever direct regulation of methane emissions from new and modified sources in the oil and gas industry, and finalize its 

Clean Power Plan

 to reduce carbon dioxide from coal-fired power plants. If you're a topical expert — researcher, business leader, author or innovator — and would like to contribute an op-ed piece, 

email us here

.

View full size image

Another agency, the U.S. Bureau of Land Management, is also expected to soon propose important rules to reduce wasteful venting, flaring and leaking of methane associated with the production of oil and natural gas on public lands.Nations 

cannot solve the climate crisis and prevent serious impacts without simultaneously reducing both short-lived and long-lived climate pollutants

. Reducing CO

2

 will limit the overall warming the planet will experience generations from now, which will have profound impacts on limiting sea level rise and other dangerous consequences. Reducing warming caused by methane during our lifetime will also reduce the likelihood of extreme weather events and species extinctions — and, a slower rate also provides more time for societies and ecosystems to adapt to changes.

Follow all of the Expert Voices issues and debates — and become part of the discussion — on Facebook, Twitter and Google+. The views expressed are those of the author and do not necessarily reflect the views of the publisher. This version of the article was originally published on Live Science. 

Climate Change Skeptics Lash Out At New Global Warming 'Hiatus' Study That Questions Ocean Temperature Measurements