How President Bernie Sanders would handle foreign policy
Olivier KnoxChief Washington Correspondent Yahoo Politics August 24, 2015
Bernie Sanders on war and trade. (Photo: Win McNamee/Getty Images)Bernie Sanders, the Independent senator from Vermont, has a special "War and Peace" section on his official website, detailing his views on issues like Iraq, Afghanistan and the Middle East peace process. Bernie Sanders, the contender for the Democratic presidential nomination … doesn't.The campaign website, BernieSanders.com, offers visitors access to the iconoclastic candidate's thoughts on Income and Wealth Inequality, Getting Big Money Out of Politics, Creating Decent-Paying Jobs, Racial Justice, A Living Wage, Real Family Values, Climate Change and Environment, and Reforming Wall Street. But there's no tab for Syria, the Islamic State, a rising China or strained relations with Russia.It's not that Bernie is hiding his record. When he rolled out his campaign in April, Sanders took a question about where he disagreed with Hillary Clinton. "I voted against the war in Iraq. And not only did I vote against it," Sanders emphasized, "I helped lead the effort" to defeat the resolution authorizing the use of military force to topple Saddam Hussein. Clinton, of course, lost the 2008 Democratic presidential nomination in part because she voted for the war. (Her website includes a section on what she views as her chief accomplishments as secretary of state.)The omission aligns Sanders with most voters, who are telling pollsters that their top concerns are the economy and health care, not foreign policy."If he's going to win this nomination, it's not going to be on the strength of his foreign policy views. They're not distinctive enough, even though he is to the left of Hillary Clinton on some of these issues," explained Matt Dickinson, a political science professor at Middlebury College in Vermont. "That's not what's capturing the attention of the base of the Democratic Party."When it comes to a Sanders presidency, Dickinson said, the biggest foreign policy question to ask him is: "Who are you going to listen to on foreign policy? How will your organize your foreign policy process?" In other words, how and with whom will you take control of the government's vast foreign policy and national security apparatus?The Sanders campaign did not immediately return a request for comment. But a sitting senator's record on foreign policy is an open book of speeches and votes. So here is where he stands on a range of important foreign policy issues.On the whole, Sanders is an anti-interventionist. He voted in favor of authorizing the war in Afghanistan but against both wars in Iraq (1991 and 2002). He criticized Obama's 2011 war in Libya. But he voted in favor of giving President Bill Clinton the authority to carry out airstrikes against Serbian targets in Yugoslavia in 1999.Iran deal Sanders, who pointedly skipped Israeli Prime Minister Benjamin Netanyahu's controversial March speech to Congress opposing the agreement, supports the deal."I'm not going to tell that you this is a perfect agreement. And every agreement can be better," Sanders told CBS News in early August. But "the alternative, the alternative of not reaching an agreement, you know what it is? It's war. Do we really want another war, a war with Iran, an asymmetrical warfare that will take place all over this world, threatening American troops?"Trans-Pacific Partnership Obama regards completion of the TPP negotiations as a top second-term priority. Sanders has come out strongly against the pending agreement. Clinton has previously praised the effort, but has refused to take a clear position as candidate — drawing fire from Sanders."Which side are you on? Are you on the side of working people who would suffer as a result of this disastrous trade agreement and seeing their jobs go to China or Mexico? Or are you on the side of corporate America and pharmaceuticals?" Sanders asked of Clinton in a CNN appearance.And he has not hesitated to criticize Bill Clinton's record on trade, including in this interview with Yahoo News.Islamic State Sanders opposed Obama's request for an authorization to use military force against the extremist group also known as ISIL, arguing that it did not set clear-enough limits on the use of U.S. ground troops. The senator has backed air strikes against ISIL but has repeatedly demanded that regional powers like Saudi Arabia take a bigger role in the military campaign.
Marking Independence Day, Ukraine's president vows to defeat rebelsUkrainian soldiers march through Kiev's Independence Square on Aug. 24 in observance of the 24th anniversary of the country's independence from the Soviet Union. (Efrem Lukatsky / Associated Press)By CAROL J. WILLIAMScontact the reporterUkrainian President Petro Poroshenko vowed Monday to deploy thousands more troops and hundreds of new armored vehicles, and warned Russia-backed separatists that they will be defeated in their quest to divide Ukraine from its Western allies.
At a military parade marking 24 years since Ukraine declared independence from the Soviet Union, Poroshenko claimed Russia has amassed 50,000 troops on Ukraine's eastern border and has an additional 9,000 aiding the rebels from within the two enclaves held by the separatists.See the most-read stories this hour >>"We must get through the 25th year of independence as if on brittle ice. We must understand that the smallest misstep could be fatal," the president and confectionary magnate told a crowd of thousands gathered at central Kiev's Independence Square. "The war for independence is still ongoing."The vast square was the scene of a three-month rebellion that began in December 2013 and led to the flight into Russian exile by former President Viktor Yanukovich, who angered Western-oriented Ukrainians with his effort to derail a trade and political agreement with the European Union.The departure of Yanukovich, a reliable ally of Russian President Vladimir Putin, spurred Russia's seizure and annexation of Ukraine's Crimea peninsula in early 2014 and encouraged the Kremlin-backed separatists in eastern Ukraine to rise up against Kiev forces in April of last year. Since then, nearly 7,000 people — many of them civilians — have died in the fighting, the U.N. High Commissioner for Human Rights estimates.
Ukrainian President Petro Poroshenko addressess a crowd at Independence Square in Kiev on Aug. 24, as they mark the 24th anniversary of Ukraine's independence from the Soviet Union.(Sergey Dolzhenko / European Pressphoto Agency)Poroshenko joined the Independence Day crowd in a moment of silence in memory of the more than 2,000 Ukrainian soldiers who have lost their lives in the 16-month-old war.He expressed commitment to a European-brokered peace plan signed on Feb. 12, and credited the deal with significantly slowing the death toll over the last six months.Fighting has flared this month, however, with nine people killed on a single day last week, according to the Ukraine Crisis Media Center.cCommentsLast year the troopers and their new equipment rolled right out of the square and off to 'chastise' the east. The UA suffered a massive defeat less that three weeks later.The Organization for Security and Cooperation in Europe, a 57-nation alliance that has hundreds of monitors deployed throughout Ukraine, has recorded dozens of cease-fire violations in recent days. The monitors also noted in their daily report on Saturday the disappearance of heavy guns and tanks that had been surrendered to OSCE-monitored armories this past spring under the terms of the peace plan.
Russia flexes military might for sparse crowd of dignitaries on Victory Day Poroshenko also addressed soldiers at an airfield near Kharkiv, Ukraine's second-largest city, which has been the target of separatist aggression since the war began but has remained under government control. He said thousands more troops would be deployed to defeat "Russian aggression" and that Ukraine would be providing those fighters with more and better equipment."By the end of the year, we will provide the armed forces with 300 armored vehicles, 400 cars, 30,000 missiles and ammunition and over 3,000 small arms," Poroshenko said, according to the Ukrinform news agency.Poroshenko later flew to Berlin to meet with French President Francois Hollande and German Chancellor Angela Merkel to discuss ways to shore up the Feb. 12 peace plan, known as the Minsk agreement as it was forged in the Belarus capital with the European leaders' mediation.Putin, who was also a party to the Minsk accord, wasn't invited to the Berlin meeting, Russia's Sputnik news agency said. It cited unidentified European media and officials as calling the Kremlin leader's omission "a huge mistake."Follow @cjwilliamslat for the latest international news 24/7
Ukraine celebrates independence day amid intense fighting on eastern border By Jared M. Feldschreiber   |   Updated Aug. 24, 2015 at 3:37 PM
Ukrainian military march during the Independence Day military parade in Kiev on August 24, 2015. UPI/Ivan Vakolenko | License Photo KIEV, Ukraine, Aug. 24 (UPI) — Thousands of servicemen marched in downtown Kiev in a parade Monday to mark the 24th anniversary of Ukraine's Independence Day. The celebrations to mark Ukraine's Independence were held around the world, from Kiev to New York City to Horsham, Pennsylvania."We will be celebrating independence, and we are going to set up our Ukrainian fireworks, which are dancing, music and song," Gene Luciew, the event organizer in Horsham told The Intelligencer."As Americans, we all should remember there is a price to pay for freedom, and Ukraine is an example where that price is immediately being paid in terms of the [6,800] lives lost, 15,000 very serious, debilitating injuries and 1.7 million people from their homes," Luciew added.The Ukraine independence day is a main state holiday in modern Ukraine, and is commemoration of the Declaration of Independence that was enacted on August 24, 1991. Beginning in 2004, August 23 is celebrated as the Day of the National Flag."Independence Day is linked to the idea of Ukraine: the idea of a free people running their own state after centuries of occupation and oppression by foreign empires," theUkrainian Congress Committee of America released in a statement. "Ukraine's national anthem exemplifies this yearning for freedom, openly challenging our persecutors for over 151 years. This idea is what unites Ukrainians around the world, what endears them to their American and other Western partners, that freedom and democracy is a human right worth fighting for."The U.S. State Department offered its congratulations to the Ukrainian people in honor of the anniversary of its independence."The United States has been a steadfast partner and friend of Ukraine since your Parliament approved the Act of Independence on this date in 1991. For two dozen years, we have supported the efforts of your citizens to build a strong, stable, and democratic country. Despite huge challenges, you have made remarkable strides toward this goal. You have stood up to a despotic regime, a corrupt bureaucracy, and an aggressive neighbor—all in the name of a free, democratic, and prosperous future," read a statement released Friday. President Petro Poroshenko, who is expected to meet with EU officials at the end of the month, spoke at a military rally in Kharkiv region over the weekend. He offered a grim reality to the escalating violence in eastern Ukraine."The military threat from the east is a tangible reality for decades to come. This threat will not go away in the near future and every generation of Ukrainians must have army experience," he said.Military call-up and mobilization will continue, underscored Poroshenko."The time of ill-considered pacifism and short-sighted neglect of defense have now receded into the past," the president added.Poroshenko insisted that about 50,000 Russian troops were massed on Ukraine's eastern borders with a further 9,000 inside the self-declared rebel republics themselves,BBC reported.Tensions in the region remain high since Russia annexed Crimea in March 2014 in response to the overthrow of Kremlin-backed Ukrainian President Viktor Yanukovych by street protests one month earlier.Like Us on Facebook for more stories from UPI.com  Related UPI Stories Ukraine celebrates Independence Day with parade ;Russia closes three border crossings into eastern Ukraine ;Ukraine claims Russian offensive on third front ;Britain 'deeply alarmed' by DRC conflict
Mideast leaders flood to Moscow for Syrian talks, aerospace salon
 By Karim Talbi49 minutes ago
Moscow (AFP) – Russian President Vladimir Putin is to host the Jordanian King and the Crown Prince of Abu Dhabi in Moscow on Tuesday to discuss the Syrian crisis and take part in a showcase of Russia's military industry.Related Stories
Jordanian King Abdullah II and the strongman of the United Arab Emirates, Crown Prince Sheikh Mohammed bin Zayed al-Nahyan, will visit Moscow one day before Egyptian President Abdel Fattah al-Sisi arrives in the Russian capital to attend the Maks-2015 military salon.Despite foreign interest in the Russian space and defence industries, no international contracts are expected to be signed during the salon, a spokesman for Russia's state defence import-export company Rosoboronexport, Vyacheslav Davydenko, told AFP last week.Middle Eastern government delegations have been flooding into Moscow in recent weeks and days, with a Syrian opposition delegation tolerated by the regime of President Bashar al-Assad arriving on Sunday for talks on the crisis in their war-torn country.Iranian officials are also expected in Moscow this week to finalise negotiations for Tehran's purchase of S-300 air defence systems from Russia, much to the dismay of the United States and Israel.The visits come as Russia, one of the few remaining allies of the Assad regime in Syria, has renewed diplomatic efforts to find a resolution to the four-year civil war that has claimed some 240,000 lives.
Jordan's King Abdullah II, pictured during a press conference in Berlin, in May 2015 (AFP Photo/ …Russian Foreign Minister Sergei Lavrov recently hosted his Saudi and Iranian counterparts in an effort to push a plan for a broader grouping than the current US-led coalition to fight the Islamic State group, which would include Syria's government and its allies.Assad's opponents have rejected the idea.The Russian president and the head of Jordan's Hashemite kingdom are also expected to discuss the prospect of jointly building Jordan's first nuclear station, according to the Kremlin.King Abdullah II, who has made 13 visits to Russia since acceding to the throne in 1999, and President Vladimir Putin are expected to discuss the "fight against the Islamic State terrorist group, the resolution of the Syrian conflict and the peace process in the Middle East".Some 600,000 Syrians are registered with the United Nations High Commissioner for Refugees in neighbouring Jordan. Amman claims it is hosting some 1.5 million Syrian refugees.
Russian President Vladimir Putin speaks during a press conference after the Shanghai Cooperation Org …Putin's talks with the Crown Prince of Abu Dhabi will be focused on energy, as well as "stability and security" in the Middle East and Northern Africa, the Kremlin said.- Modernising the Russian army -Putin and his foreign guests will attend the opening on the biennial Maks salon, where more than 700 Russian and foreign companies from 30 countries will be represented.The salon opens as Russia is grappling with a crippling economic crisis on the back of Western sanctions over the Ukraine crisis and lower oil prices.Russia has nonetheless been spending billions of dollars to modernise its army and conduct snap combat readiness checks from the Arctic to the Far East.Russia earned $15.5 billion from arms sales last year in spite of Western sanctions imposed against its defence sector, making Moscow the world's second largest arms exporter after Washington, according to the Stockholm International Peace Research Institute.Domestic arms orders, including the Russian army's purchase of some 50 Sukhoi-35 fighter jets, are expected to be made at the salon, business daily Vedomosti reported.The Sukhoi T-50, a 5th generation fighter jet conceived jointly with India, is expected to be introduced to the Russian army next year.
F-22 Raptors Will Be Deploying To Europe To Send A Strong Message To Russia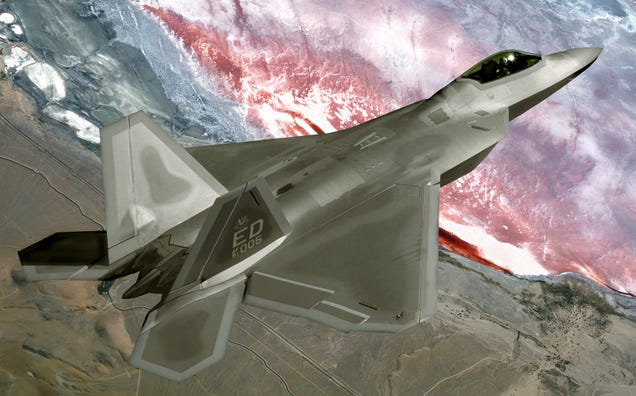 After teasing the possibility of Raptors deploying to Europe months ago, Air Force Secretary Deborah Lee James has confirmed to reporters that Raptor is indeed going to be sent to Europe as part of an ongoing initiative to reassure NATO allies of America's commitment to their defense.

Russia Warns Of Border Buildup As USAF Chief Says F-22 Are An OptionRussia has said it will greatly increase its fighting capability along its border with NATO…Read moreSecretary James made it clear that the move to send the F-22 to Russia's front doorstep is part of Defense Secretary Ashton Carter's "strong and balanced" approach to reminding Russia of the consequences of extra-border ambitions:"Rotational forces and training exercises help us maintain our strong and balanced approach, and we will certainly be continuing those in the future… For the Air Force, an F-22 deployment is certainly on the strong side of the coin."Exactly what F-22 unit will be sent to Europe and where they would be based remains unclear, although General. Mark Welsh, the U.S. Air Force's Chief of Staff noted:"We'll get the F-22 into facilities that we would potentially use in a conflict in Europe… This is a natural evolution of our bringing our best air-to-air capability in to train with partners… We have an aircraft with pretty advanced capabilities, and we need, and they would like, for us to be able to interoperate in multiple type scenarios… And being able to train side by side with them and do that kind of training is really, really important for us. And that's what this is for."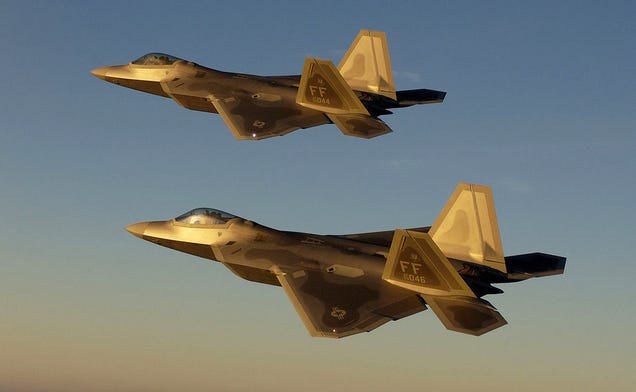 The Raptor's inaugural long-term deployment to Europe (it has had a near constant presence in the Middle East) will most likely follow along the lines of what the Florida and Oregon Air National Guard have executed in their F-15C/Ds since Spring. As part of the ongoing Operation Atlantic Resolve, the Eagles hopped East from one key NATO base to another, training with local units along the way, before ending up at a temporary Eastern European air defense post.

It's MiGs Versus Eagles Training High Over Europe Our friend and renowned aviation photographer Frank Crebas just flew with the Florida Air National…Read more Sending a detachment of Raptors to Europe also points to the possibility that things are not necessarily improving when it comes to Russian-NATO relations. If anything else, they are getting worse as forward deploying the world's only truly operational 5th generation fighter to Eastern Europe is a card best held until needed.Then again, the size of America's air superiority fighter fleet has shrunk so much over the last 25 years that the Eagle community, made up of about 192 aircraft in total (about 25 percent of which are being used for training and development), may not be able to sustain these types of deployments alone while also meeting their homeland defense, regional deterrent and their many training goals. Additionally, both aircraft, the super complex F-22 and the aging F-15C, require large amounts of maintenance to keep them airworthy at any given time. As such, calling the F-22 to deploy to Europe may be an acknowledgement of an inevitable logistical reality as much as a strategic play.
Why It's Sad That The F-22 Just Fired Its First Guided AIM-9X Sidewinder34 years ago, the USAF set out to build a fighter that could guarantee American air superiority for …Read more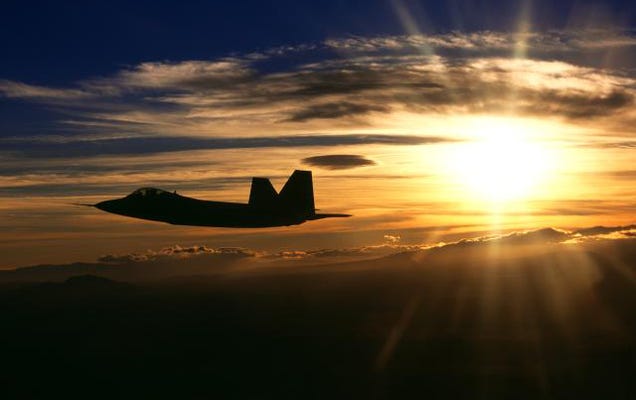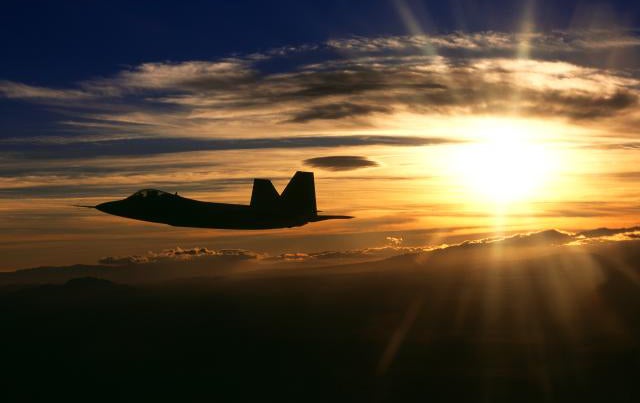 Source: Defensenews.com
This chart shows every surface ship in the Chinese navy
 By Jeremy Bender7 hours ago
(Reuters) Chinese Navy submarines and warships take part in an international fleet review to celebrate the 60th anniversary of the founding of the People's Liberation Army Navy in Qingdao, Shandong province, on April 23, 2009. China wants to become east Asia's dominant power. And in order to do that, the country needs a navy that can balance out American and US-allied assets in the region. China wants a force that is capable of operating for extended periods in the open ocean, away from the coasts or support bases. A "blue-water navy" would allow China to protect vital trade routes while also enabling Beijing to project force in areas far from China's coastline.Beijing's naval development could be one of the biggest strategic challenges the US faces in coming decades. And the Chinese navy is already pretty formidable. The following graphic from the US Office of Naval Intelligence shows every surface ship in the Chinese Navy as of February 2015 (you can view a much larger version of the graphic here):
(Office of Naval Intelligence) The largest ship in China's navy is currently the Liaoning aircraft carrier, a refurbished Soviet-built craft that's had an array of problems. The vessel is several decades old and of questionable quality — it suffered an unexpected power outage during sea trials in October of 2014. But the Liaoning may just be a practice carrier for the Chinese Navy. China is using the low-cost vessel to master the operation of carrier battle groups before purchasing and developing more expensive and capable vessels. There are reports that China is planning on developing three carrier battle groups, in a massive ramping-up of naval force projection. The Luyang II 052C class guided missile destroyer is also noteworthy. These ships are designed to operate in open ocean away from China's coasts, allowing Beijing to press its territorial ambitions throughout the Pacific and the South China Sea. Additionally, a ship model called the Jinan will feature a number of new-generation weapons, and is specially designed to protect any future Chinese aircraft carriers. 
(CCTV/Popular Science) Soldiers gather on the deck of the Liaoning, China's single aircraft carrier. "The guided missile destroyer Ji'nan (hull number 152), is equipped with multiple sets of home-made new-type weapons," China Military Online reports."It is able to attack surface warships and submarines independently or in coordination with other strength of the PLAN. The ship also possesses strong capabilities of conducting long-distance early-warning and detecting as well as regional air-defense operation."NOW WATCH: Here's the actual security footage of 'El Chapo' escaping from his prison cellMore From Business Insider China just released impressive images of its air force in action;Here's the tactic that makes China's espionage activities so effective;China has been upgrading its military and is now stronger than ever