Politics Trump adds Tennessee's Corker to his Twit list
Gabby Kaufman Staff Writer Yahoo News•Trump responds to Sen. Bob Corker's criticism of him, despite White House saying it didn't dignify a response Trump responds to Sen. Bob Corker's criticism of him, despite White House saying it didn't dignify a responseYahoo News Video
Scroll back up to restore default view.President Trump aimed a tweet at Sen. Bob Corker, R-Tenn., Friday in response to Corker's criticism last week. The president called Corker's remarks "strange … considering that he is constantly asking me whether or not he should run again in '18." Follow

Donald J. Trump @realDonaldTrumpStrange statement by Bob Corker considering that he is constantly asking me whether or not he should run again in '18. Tennessee not happy!Related SearchesSenator Corker TennesseeCorker On TrumpBob Corker TrumpTrump's taunt was a response to Corker's remark to reporters last week that the president "has not yet been able to demonstrate the stability, nor some of the competence that he needs to demonstrate, in order to be successful."Corker also addressed Trump's response to the violence in Charlottesville, Va., where a demonstration organized by white supremacists ended with the death of a counterprotester."He also recently has not demonstrated that he understands the character of this nation," Corker said. "He has not demonstrated that he understands what has made this nation great and what it is today."Trump initially said "many sides" were responsible for the unrest. He eventually denounced white supremacists explicitly, only to later reiterate there was "blame on both sides," as well as "very fine people on both sides."At the White House press briefing Thursday, press secretary Sarah Sanders was asked to respond to Corker's criticism."I think that's a ridiculous and outrageous claim and doesn't dignify a response from this podium," Sanders said curtly.Trump has recently set his sights on members of his own party. At a rally in Phoenix Tuesday, Trump went after Arizona GOP Sens. John McCain and Jeff Flake, though he cheekily avoided using either man's name. The president has also repeatedly attacked Senate Majority Leader Mitch McConnell, R-Ky., and the New York Times reported the two have not spoken in weeks.
Politics
Trump Pardons Former Sheriff Joe Arpaio, Who Illegally Targeted Latinos
Ryan J. Reilly,
HuffPost
4 hours ago
WASHINGTON ― President Donald Trump on Friday pardoned a notorious former Arizona sheriff who willfully violated a federal judge's order by unlawfully detaining individuals his officers claimed might be in the country illegally.Former Maricopa County Sheriff Joe Arpaio, who had previously proclaimed himself "America's toughest sheriff," was 
convicted of criminal contempt
 last month for violating a 2011 order that barred Arpaio and his office from detaining individuals solely based on suspicions about their legal status. Arpaio, 85, was scheduled to be sentenced on Oct. 5."Throughout his time as Sheriff, Arpaio continued his life's work of protecting the public from the scourges of crime and illegal immigration," the White House said in a statement late Friday. "Sheriff Joe Arpaio is now eighty-five years old, and after more than fifty years of admirable service to our Nation, he is worthy candidate for a Presidential pardon."Trump's pardon of Arpaio, the first of his presidency, amounts to a tacit endorsement of Arpaio's discriminatory tactics and reads as a favor to a political ally. The media-savvy former sheriff, known for parading inmates around in pink underwear, supported the former reality TV star's presidential campaign and spoke at the Republican National Convention last summer. Both men were prominent promoters of the racist conspiracy theory that former President Barack Obama wasn't born in the United States.Arpaio, who served as sheriff from 1993 through 2016, had long been accused of discriminatory practices against Latinos. A 
2011 report
 by the U.S. Department of Justice's Civil Rights Division concluded there was reasonable cause to believe that Arpaio and his office engaged in a pattern or practice of unlawful policing and racial profiling. Arpaio's officers called Latinos "wetbacks," "Mexican bitches," "fucking Mexicans" and "stupid Mexicans," the Justice Department found, and Latino drivers were four to nine times as likely to be stopped by his officers as non-Latino drivers were. A lawsuit filed by the Justice Department was 
settled in 2015
.At a Tuesday evening rally in Phoenix, Trump had signaled that 
the pardon was coming
. The president claimed Arpaio had been "convicted for doing his job." But Trump said, "I'll make a prediction: I think he's going to be just fine, OK?"Ahead of his trial, the Justice Department had argued that Arpaio "
viewed his defiance
 of the federal government's directives on immigration as a badge of honor" and "bragged about his deputies' contemptuous immigration enforcement practices to the press."
In finding Arpaio guilty of criminal contempt, U.S. District Judge Susan R. Bolton said in July that the former sheriff had shown "flagrant disregard" for the 2011 order banning him from detaining people because he thought they were in the country illegally."Not only did Defendant abdicate responsibility, he announced to the world and to his subordinates that he was going to continue business as usual no matter who said otherwise," 
Bolton ruled
 on July 31. "The evidence at trial proves beyond a reasonable doubt and the Court finds that Judge Snow issued a clear and definite order enjoining Defendant from detaining persons for further investigation without reasonable suspicion that a crime has been or is being committed; that Defendant knew of the order; and that Defendant willfully violated the order by failing to do anything to ensure his subordinates' compliance and by directing them to continue to detain persons for whom no criminal charges could be filed."Arpaio's lawyers have since 
moved for an acquittal
, arguing that the government's handling of the case reeked of "unconstitutional selective prosecution." They questioned the court's "motivations" in not allowing a jury trial. They 
also claimed
 that the verdict was driven by the desire "to vindicate the authority of a fellow judge." And they argued that Arpaio had a right to be present for the issuing of the verdict, which was in fact emailed to his lawyers. The prosecution has not yet responded to the defense's motion.Trump's pardon of Arpaio skipped over the 
typical review process for pardons
, which are usually routed through the Justice Department's Office of the Pardon Attorney.The pardon came less than two weeks after the white supremacist rally in Charlottesville, Virginia, that turned deadly when a neo-Nazi sympathizer crashed his vehicle into a crowd of anti-racist demonstrators. Trump faced criticism for what was seen as his lackluster condemnation of white supremacists and his attempt to equate the racists in Charlottesville with those who turned out to oppose them. Civil rights advocates like Vanita Gupta, the former chief of the Justice Department's Civil Rights Division, warned that pardoning Arpaio ― who she said "
personifies the same bigotry and intolerance
 we witnessed in Charlottesville" ― would sow hate and division. "If President Trump uses his power to pardon a discredited law enforcement official who persistently engaged in illegal racial profiling of the Latino community, it will not be a dog whistle to the so-called 'alt right' and white supremacists, but a bull horn," Gupta said.
This is a developing story. Check back for updates.
U.S.Military Detail In Charge Of Guarding VP Pence Released, Security Footage Reveals All
Conservative Daily Post
8 hours ago
The military detail assigned to Vice President Pence's communications team have been removed from duty.The story is pedestrian and typical. A security footage review showed the soldiers bringing women back to their hotel rooms. They're required to register every single person who they bring into a secure area, yet they choose to sneak the women in like criminals."We are aware of the incident and it is currently under investigation," Air Force spokesman Col. Patrick S. Ryder told NBC News. "We can confirm that the individuals in question have been reassigned back to the Army and Air Force."
Politics Psychiatrists tell Congress Donald Trump is 'a clear and present danger' to the world
A group of psychiatrists has written to Congress to warn Donald Trump poses a "clear and present danger" to the world.Among them is Dr Bandy Lee, of Yale University, who is also reportedly consulting with Democratic members of Congress on setting up an expert panel to give advice on the President's mental health.She is concerned by Mr Trump's "dangerousness", Dr Lee told 
USA Today
.The group's letter, sent to members of both parties, said: "It no longer takes a psychiatrist to recognise the alarming patterns of impulsive, reckless, and narcissistic behaviour — regardless of diagnosis — that, in the person of President Trump, put the world at risk."We now find ourselves in a clear and present danger, especially concerning North Korea and the President's command of the US nuclear arsenal."It comes after 
Democrats proposed
 creating an 11-member, cross-party Oversight Commission on Presidential Capacity which would be responsible for examining the US president's mental and physical health.First tabled by Maryland congressman Jamie Raskin, and now backed by more than two dozen members of the House, the bill would see Mr Trump or any other US president forced from the Oval Office is he or she is deemed to be mentally or physically unfit for the role.Discussion of Mr Trump's fitness to lead has intensified in the days since his extraordinary address to supporters in Phoenix, Arizona.The President blasted "damned dishonest" journalists and took aim at both the state's Republican senators in a rambling speech, having abandoned his teleprompters.He also revisited his various statements in the wake of far-right violence in Charlottesville, Virginia, reading portions to prove he had condemned white supremacists and had been misrepresented by the media.
A scene from Putin's worst nightmare just unfolded in Ukraine Business Insider 23 hours ago
Ukraine celebrated its Independence Day from the former Soviet Union on Thursday with a military parade through central Kiev. Not only was Defense Secretary James Mattis in attendance, along with eight other foreign defense ministers, but about 230 troops from the US and seven other NATO countries also marched alongside Ukrainian soldiers. It was the first time US soldiers ever participated in Ukraine's Independence Day parade.  "We are honored to be here marching alongside other countries showing our support in Ukraine," 1st Sgt. Clifton Fulkerson said. As US troops marched down the street, a wave of cheers and applause reportedly went through the crowd of Ukrainians on hand. But not everyone was thrilled with NATO's involvement. "That kind of parade is not a celebration of independence, but rather a show of dependence on the US and NATO," a pro-Russian Ukrainian politician, Vladimir Oleinik, told Russian media outlet Sputnik, which the Russian Embassy in Canada tweeted. "In the reverse, it would be difficult to imagine Poroshenko coming to celebrate the 4th of July in Washington while Ukrainian troops marched in Washington." Follow
ИА REGNUM @IA_REGNUM«Парад зависимости»: По Крещатику маршем прошли солдаты НАТОhttps://regnum.ru/news/polit/2313565.html … · Moscow, Russia
«Парад зависимости»: По Крещатику маршем прошли солдаты НАТО – ИА REGNUMПо Крещатику промаршировали 4,5 тыс. военнослужащих украинской армии и более 200 военнослужащих стран НАТО и стран-претендентов на членство в Альянсе.   Президент Украины Петр Порошенко после парада…regnum.ru Two other Russian state owned media outlets, Russia Times and TASS, also uploaded videos headlining NATO's involvement in the parade.  The Russian Embassy in Washington D.C. did not immediately respond to Business Insider's request for comment. After the parade, Mattis met with Poroshenko to discuss the possibility of supplying Ukraine with defensive weapons such as the Javelin."Have no doubt the United States also stands with Ukraine in all things," Mattis told reporters while standing next to Poroshenko after they met. "We support you in the face of threats to sovereignty and territorial integrity, and to international law and the international order writ large."
"We do not, and we will not, accept Russia's seizure of the Crimea. And despite Russia's denials, we know they are seeking to redraw international borders by force, undermining the sovereign and free nations of Europe."
Ukrainian President Petro Poroshenko (R) and U.S. Secretary of Defense James Mattis attends a meeting with journalists in Kiev, Ukraine August 24, 2017. Reuters While he acknowledged that the US just recently approved giving Kiev $175 million worth of military equipment, he stopped short of saying whether the US would supply Kiev with $50 million worth of anti-tank missile systems. "I prefer not to answer that right now," Mattis said, adding that the proposal is under review. Supplying Ukraine with anti-tank missiles and other defensive weapons has been a controversial proposition. Former President Obama did not support such a move, arguing that it would provoke Russia. France, Germany and some analysts have expressed the same concerns. Many Russian politicians and officials have also spoken out against the plan. But Mattis appeared to slightly give away his own take. "Defensive weapons are not provocative unless you're an aggressor," he said at the press conference, "and clearly, Ukraine is not an aggressor, since it's their own territory where the fighting is happening."SEE ALSO: The Pentagon wants to arm Ukraine in order to deter RussiaNOW WATCH: How the US's futuristic new aircraft carrier will change naval warfare forever
World NATO says Russia should be transparent about its military drills
 By Lidia Kelly and Agnieszka Barteczko,Reuters 9 hours ago
By Lidia Kelly and Agnieszka Barteczko WARSAW (Reuters) – NATO Secretary General Jens Stoltenberg said on Friday the alliance would closely watch Russian military exercises in western Russia and Belarus next month, urging Moscow to be transparent about the drills.The maneuvers, the largest in years, with tanks, naval and air units operating in and around the Baltic and North Sea, have raised NATO's concern that the official number of troops participating might be understated."We are going to be watching very closely the course of these exercises," Stoltenberg told reporters after meeting Polish Prime Minister Beata Szydlo on a visit to check on the deployment of the U.S.-led alliance's forces in the country's east."All countries have the right to exercises of their armed forces, but the countries should also respect the obligation to be transparent."Russia has said that 13,000 troops will participate in the Sept. 14-20 drills, which under an international agreement is the limit for not requiring the presence of external observers. Western estimates have put the number of troops involved much higher.The Russian Foreign Ministry said on Friday the drills were purely defensive and concerns about troop numbers were "inflated hype of an artificial nature" in Western media."We would like to emphasize that it is precisely these actions which lead to increased military tension in Europe," the ministry said in a statement.Stoltenberg will meet with Polish, Turkish and Romanian foreign ministers later on Friday before visiting NATO troops in Poland's Orzysz, about 57 km (35 miles) south of Russia's Baltic Sea enclave of Kaliningrad, where Moscow has stationed nuclear-capable missiles and an S-400 air missile defense system."(The NATO deployment) is a clear signal that an attack on one ally is an attack on the whole alliance," Stoltenberg said. "The matter here is to prevent conflicts and not to provoke them."(Additional reporting by Jack Stubbs in Moscow; Writing by Lidia Kelly; Editing by Jeremy Gaunt)
Celebrity Mel B & Simon Cowell's 'AGT' Fight Was Staged, Says Source: 'She Knew It Was Coming!'
RadarOnline.com
Thu, Aug 24 10:37 AM PDT
Mel B and Simon Cowell's scandalous on-screen argument over the Spice Girls star's wedding was staged, RadarOnline.com can exclusively reveal! After the legendary judge fired a mean comment at Brown over her rocky divorce during an episode of America's Got Talent, a source came forward, telling Radar it was all for show. "Mel knew the 'wedding night' comment was coming which is why her sponsored Dunkin' Donuts cup was filled with water and not coffee," claimed the source. As fans know, Cowell blurted out an insensitive comment to Brown after a magic performance went wrong on stage. "I kind of imagine this would be like Mel B's wedding night," Cowell said. "A lot of anticipation, not much promise …
Mel B and Simon Cowell's scandalous on-screen argument over the Spice Girls star's wedding was staged, RadarOnline.com can exclusively reveal! After the legendary judge fired a mean comment at Brown over her rocky divorce during an episode of America's Got Talent, a source came forward, telling Radar it was all for show."Mel knew the 'wedding night' comment was coming which is why her sponsored Dunkin' Donuts cup was filled with water and not coffee," claimed the source.Louie Gray Full/Full Bunk Bed – only 399.99 Get a Louie Gray Full/Full Bunk Bed for only 399.99 at Rooms To Go Kids! Latest from Advertiser As fans know, Cowell blurted out an insensitive comment to Brown after a magic performance went wrong on stage. "I kind of imagine this would be like Mel B's wedding night," Cowell said. "A lot of anticipation, not much promise or delivery."
Trending Articles
COURTROOM DRAMA! JENELLE EVANS FIANCE'S TRIAL DATE SET FOR…
Jenelle Evans' baby daddy #3 is set for a courtroom showdown on September…Powered By 
PHOTOS: Stephen Belafonte Calls Out Mel B In Instagram Rant"Simon is up for everything when it comes to getting attention for the show," added the insider. "He's a genius at publicity and this show is his baby. Expect lots and lots more fights. Especially when the cameras are rolling."The insult came after Brown announced her split from husband of ten years, Stephen Belafonte, claiming he had sex with their nanny Lorraine Gilles without her knowledge, and even got her pregnant.While she was previously ordered to pay Belafonte $40K per monthin spousal support, she is currently seeking to terminate that agreement. She is also trapped in a custody battle over their 5-year-old daughter, Madison, 5.After Cowell's comment, Brown threw a cup of water at him and stormed off stage.PHOTOS: Stephen Belafonte Goes Solo Amid Rumors Mel B Is Dating A Cop – See The PicsPointed out the source: "After the show Mel did the press so she couldn't have been that upset. Simon skipped the press, adding more drama to the fight!""Brown claimed after the incident: "He should know if you say something inappropriate he's gonna, like, get stuff thrown at him, in a friendly way. I made sure there was no ice in it this time."MORE JUICY CONTENT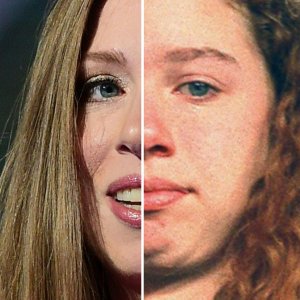 The Stunning Transformation of Chelsea Clinton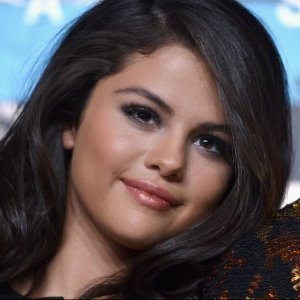 Selena Gomez Can't Stop Making Friends At The VMAs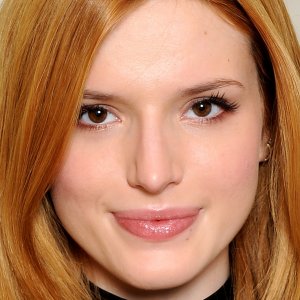 Celebrities Who Are Surprisingly PoorContinued the singer: "I told him he was an a**hole and that was it, and he goes, 'Oh, whatever.'" We pay for juicy info! Do you have a story for RadarOnline.com? Email us at tips@radaronline.com, or call us at (866) ON-RADAR (667-2327) any time, day or night.