23 sept. ·  · 
HORA in America vine cu cele mai frumoase noutăți de la EURO Balkan Folk Festival, unde au evoluat peste 20 de grupuri de dansatori din diverse culturi europene. Un show inedit în #Chicago organizat de Saint Mary Chicago Romanian Orthodox Church Printre aceștia…
EVENTS.R20.CONSTANTCONTACT.COM
Please join us October 3 for an elegant evening celebrating achievements in the Romanian-American Community and strengthening the ties between Romania and the United States. Check the full schedule of Roundtable discussions the following day Oct. 4 and other special events.
WHEN
Thursday, October 3, 2019 at 6:00 PM EDT
-to-
Friday, October 4, 2019 at 6:00 PM EDT
Add to Calendar
WHERE
The Conrad Hotel, Washington, DC
950 New York Ave NW, Washington, DC 20001
Washington, DC 20001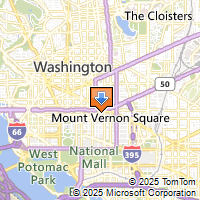 Driving Directions
2019 ALIANTA Awards Gala Registration
U.S. House Majority Leader Steny Hoyer confirmed for Alianta Gala!
 Alianta is proud to announce the confirmed participati
on of House Majority Leader Steny Hoyer (D-MD) at the upcoming Alianta Gala, October 3, who will receive this year's Public Service Award. Rep. Hoyer has served in congress since 1981. A great friend of Romania and frequent visitor over the years, Hoyer chaired Congress' Commission on Security and Cooperation in Europe (the Helsinski Commission) which fought for human rights and democracy in central and eastern Europe. After 1989, he was a strong advocate of Romania's entry into NATO and today of its Strategic Alliance with the United States.
Featured Honorees and Special Guests
Award for Tech Innovation:

Accepting the Award is UiPATH Director of Sales, Eastern Europe, Razvan Atim
Award for Entrepreneurship:
Anastasia Soare, Founder/CEO Anastasia Beverly Hills.  
Accepting the Award is Anastasia Beverly Hills Chief of Staff, Luca Carp
Special Musical Guest: Singer/Songwriter Paula Seling

9:30-10:00 Dessert and Networking
10:00-01:00 AM: Afterparty at Baby Wale, 1124 9th Street NW 
Sixth Annual Alianta Gala-Full Program

Please review our full schedule for the Gala evening and following day Roundtable events at the Romanian Embassy on October 4 and other special events. 

Please register below to buy individual tickets ($250) for you and your guests, Host Committee Sponsorships ($1000) or Small Business Sponsorships ($2500).  For sponsorship levels larger than $2500, please contact Lauren Rakolta, Gala Chair, (313) 910-7757), lrakolta@dfm.solutions.com or   Executive Director Bill Avery at ba.alianta.com or Tel: 612-356-9948.

We appreciate your support and your involvement. 

Evening Program – October 3


6th Annual Alianta Gala

Time: 5:00 PM – 10.00 PM (and later)

950 New York Ave NW, Washington, DC 20001

Gala Program timing:  Please note doors open at 5:00 PM

5:00-6:30 Doors Open

5:30-6:30 Cocktails meet and Greet

5:30 Steny Hoyer arrival VIP (Alianta board, etc) meet and greet

6:10 Opening remarks – Amb. Rosapepe, Award for Public Service

6:15- Steny Hoyer Remarks

At the conclusion of remarks, Attendees to enter the 2nd floor Main Ballroom

Dinner Program Part One  6:30-7:15

Appetizers, First course and wine

6:30 PM Paula Seling first musical number

6:40 Welcome remarks Sheilah and Jim

6:45 Welcome remarks Romanian Ambassador to U.S. George Maior  

7:05 Recognition of Maramures County Council, 2019 Alianta Gala Regional Partner, represented by Vice-President Doru Ioan Dancus and Int'l Relations Counselor, Gheorghe-Paul Szaniszlo.

Welcome video message from President of Maramure County Counci, Mr. Gabriel Valer Zetea
Video showcasing Maramures' economic and cultural achievements; invitation to invest


7:10-7:15 Second musical number Paula Seling

  


Dinner Program Part Two 7:15-8:15

Emcee – Invites attendees to enjoy the main course – main dishes and wine service

7:15-7:45 Recognition of Allan Cruse and 20 University Students

Recognition of Romanian Heritage Award – Iulian Calinov and awards – Iulian Calinov, ARCS

7:45-8:15 Table socializing – 30 minutes  

Awards Program (8:15-8:45)

Award to UiPath  

8:15-8:20  Radu Georgescu Introduction

8:20-8:25 Short film UiPAth. UiPath rep comes on stage and accepts

8:25-8:45 Acceptance remarks

Award to Anastasia Soare 

8:45-8:50 Lauren Rakolta Introduction

8:50-8:55 Short Film Anastasia; Anastasia Rep comes on stage and accepts

8:55- Acceptance remarks

9:00 Third Musical number by Paula Seling

Closing remarks

9:00-10:00 dessert and networking

10:00 PM-1 AM  Afterparty at 

Baby Wale, 1124 9th Street NW 
Friday, October 4, 2019
2019 Alianta Gala Roundtables (9 AM – 5:00 PM)
Thanks to the Romanian Embassy leadership and staff for their generous support!
Please note that – due to space limitations – only Host Committee level sponsors ($1000) and above will have access to the security and business roundtables at the Romanian Embassy the following day, including the Tech Bridge event (9 AM – 1:30 PM).

[University Students who are sponsored by Allan Cruse will be exempted from this policy and welcome to attend all the roundtable sessions].
All Gala ticket holders are welcome to attend the Special working lunch and Cultural and Community Roundtables starting 1:30 PM through the 5 PM cocktail hour.

Program:
8:15-9:00 Registration and Networking
Security Roundtable – Date and Time: October 4, 9:00-10:15 am (followed by coffee break)
Theme: "Europe, Whole and Free; Perspectives on Romania 30 years since 1989."
Confirmed speakers: 
Confirmed Speakers/Attendees: 
Moderator – Steve Blank, Senior Fellow at the American Foreign Policy Council

Panelist – Prof. Dennis Deletant, Georgetown University 

Panelist – Damon Wilson, Vice President, Atlantic Council
Coffee Break 10:15-10:30
TECH-BRIDGE EVENT
Location: Romanian Embassy (capacity 120-select audience)
Time: 10:30-1.30 pm (followed by lunch)
Theme: Tech-Bridge is a new initiative designed to bring together Romanian start-ups with proven capabilities together with US-based VC's, Angel Investors and Industry experts, in a supportive, constructive atmosphere to grow and scale these businesses with capital and Silicon Valley-style management know how.
Part one: Romanian entrepreneurs share their experience in scaling their market presence in the US. 
Moderator – Radu Georgescu, Bucharest Founder Gecad Ventures

Calin Vaduva – CEO and co-founder, Fortech

Razvan Atim- Head of Sales Eastern Europe, UiPAth

Florin Banateanu, Founder and CEO, OneTapp

Jon Wiener, CRO, AuraChain

Part two: American and Romanian business experts outline the biggest needs of Romanian start-ups and how the Tech-Bridge network can support.
Moderator: Mark Meyer, Board Chair, Romanian-American Chamber of Commerce

Iulian Calinov, Technical Program Manager, Amazon; Seattle Hon. Consul


Ionut Georgescu, Founder, FWEI

Daniela Florescu, NoSQL Researcher and Entrepreneur

 

 

 

 

 

 

Ana-Maria Popa, Head of Operations, Soft Galaxy
Part three: Defining Romania's Hi-Tech Brand: AI, Security or Niche?
Moderator: George Roth,Senior Manager Partnerships and Alliances, Bay Area Honorary Consul

Cristina Scheau – Director of Engineering in AI/machine learning at Facebook
Valentin Bercovici – Founder, Pencildata Cyber Security firm

Sebastian Cochinescu, 

CEO of SupplyBlockchain

Ashwin Jayaram, CEO, Cybourn
Special Luncheon, 1:30-2:30 (open to all Gala ticket holders) 
Alianta will be launching two initiatives:
— an advocacy campaign to allow Romanians to visit the US without visas (Romania is one of only four EU members currently excluded from the US visa waiver program);
— a social media campaign to encourage Romanian Americans to note their heritage on their 2020 US Census forms (bigger numbers, bigger voice)
[As a leader of the Romanian American community, you can help change US visa rules and maximize the count of Romanian Americans in the US Census.
Register for lunch here:
https://docs.google.com/forms/d/e/1FAIpQLSd_7JPcOT_TjlEe15q1xHFGdyk4bJ-HQODOwudBdY46Qjmrmg/viewform
Cultural & Community Roundtable-
Time: 2.30-5:00 pm
Moderator: Daniela Kammrath, Community Projects Director, Alianta.
Successful projects in the Romanian American Community in 2019– brief presentation by D. Kammrath
The civic awakening of Romanian Community
– Mihai Lehene, Romanian United Fund
American-Romanian Cultural Bridge
– Crina Linta, President of Arte dell'Anima Association
Screening of "Hayley", a short film by Michael Dolha, Dolha Films, LA. 
Financing Community Projects in America and Romania
– panel disscution;
Romanian-American Collaboration for Furthering Youth Education– 

Leslie Hawke

, Founder 

The Alex Fund

, Co-Founder 

Asociatia OvidiuRo.
Conclusions and Networking (followed by refreshments) Time: 5:00 PM – 6:00 PM
Announcement for the Alianta Cultural Awards- during cocktail hour:
Excellence Award for Promoting Romanian Films and Culture in the US: American Romanian Cultural Society, Seattle, WA (https://www.arcsproject.org)
Excellence Award for Promoting Romanian Films in the US: Film ETC. Association/Making Waves Festival, Bucharest, Romania  (makingwaves.filmetc.org)
Excellence Award for Promoting Romanian Traditions and Live Community Work: Authentic Society for Language and Romanian Culture, Chicago, IL (https://as4lrc.org.)
Excellence Award for Documenting Romanian Immigration in the US: Heritage Organization of Romanian Americans in Minnesota (www.hora-mn.org)
Excellence Awards for Promoting Romanian Traditional Dances In the US: Carpathia Folk Dance Ensemble, Washington, DC (https://www.facebook.com/carpathiadc/)
Excellence Award for Promoting Maramures Economic and Cultural Opportunities: Maramures County Council, 2019 Alianta Gala Regional Partner, represented by Vice-President Doru Ioan Dancus and Int'l Relations Counselor, Gheorghe-Paul Szaniszlo
For More Information: 
Sponsorship: Lauren Rakolta, Gala Chair, (313) 910-7757), lrakolta@dfm.solutions.com;
Tickets: Bill Avery, Executive Director, (612) 356-9948, ba.alianta@gmail.com;
Culture/Communty Roundatable: Daniela Kammrath, (202) 798.8971; dk.alianta@gmail.com